55 Reviews
Recommended by 99% of couples
Quality of service

5 out of 5 rating

Average response time

4.9 out of 5 rating

Professionalism

4.9 out of 5 rating

Value

4.9 out of 5 rating

Flexibility

4.9 out of 5 rating
3 User photos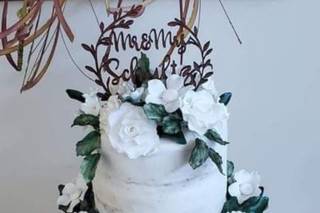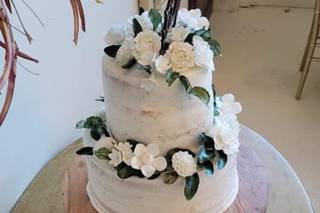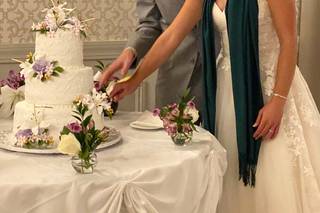 Amber L.

Married on 11/06/2021

Simply Amazing

I got a two teir rum cake with rum mousseline and it was amazing!

Cakes by Lilly's reply:

Amber:
Thank you for your review, I am glad everyone enjoyed the cake and that you were happy with the end results. Congratulations!

Katrina

Married on 09/20/2020

The Most Delicious Cakes

Of all the cakes we sampled, Lilly's were by far the most delicious. On top of it, they were also the most beautiful. Highly recommend Lilly!

Cakes by Lilly's reply:

Katrina:
Thank you for your review, It was a pleasure working with you and I am glad everyone enjoyed the cake.

Cindia

Married on 10/13/2019

She made the cake at my mothers wedding and everimyonr was raving about how amazing it tasted. I was absolutely blown away when I tasted it. It was definitely the best cake I've ever had and she will be making my wedding cake for my wedding. It was perfect

Are you interested?

Send a message

Cindia

Married on 10/13/2019

She made the cake at my mothers wedding and everyone was raving about how amazing it tasted and how delicate it looked. I was absolutely blown away when I tried it. It was definitely the best cake I've ever had and she will be making my wedding cake for my wedding. It was perfect!!

Lisa E.

Married on 11/02/2018

Beautiful cake and very delicious!

Lilly was so nice to work with! She was very flexible and accommodating. The cake was absolutely beautiful with very real looking sugar flowers on top that matched the bride's bouquet. The cake tasted really good - a lot of people at the wedding reception commented on how good it was. Also, the serving sizes were quite generous. I would highly recommend Cakes by Lilly!

Cakes by Lilly's reply:

Thank you Mrs. Eldridge for your review, it was my pleasure making the wedding cake for Stephanie, I am glad everyone enjoyed the cake.


Allison

Married on 07/08/2017

Absolutely wonderful to work with! The carrot cake she made for my wedding early July was incredible! People are still talking about the cake- how beautiful it was and how great it tasted. Look no further, Lilly is the way to go!

Jessica

Married on 06/25/2017

n looking for a cake, we interviewed 5 different cake decorators. Lilly did three things that made us relax and look forward to our day; 1) She took our idea, said, "I can do that," wrote it down, drew it out and had it right within a few minutes. 2) She baked the most AMAZING flavors from scratch. She did not sacrifice one ingredient for design. 3) She talked to us like human beings with an important upcoming date and she listened and delivered! If you have been to all of the wedding cake "masters" in this area and you have missed Lilly, do yourself a favor and go to one more. That is what happened for us. She was our "one more" and when I walked in it fit so perfectly and the cake was SO STUNNING that I am sincerely glad I did.

Randi

Married on 08/20/2016

Lily's cakes are extraordinary. Not only do they look amazing, they taste amazing!

Dan

Married on 06/17/2016

Lilly was absolutely amazing and her cake was even better. I'm not sure if it tasted better or looked better but I'm fine with an even tie. Everything was perfect. Thanks Lilly!

Matthew

Married on 06/04/2016

Lilly has baked cakes for me for three separate occasions and all have been fabulous. The wedding cake she did for my daughter had the most realistic flowers that were a perfect match for the centerpieces. Each layer was done in a different flavor and all were super. Our guests made many comments about not just how fabulous the cakes looked, but, they were surprised by how good they tasted. I wasn't surprised at all. Lilly's cakes are consistently the best I've ever had.

Lilly did a beautiful job on our wedding cake - took our ideas and made great suggestions - would definitely recommend.

Christine

Married on 05/21/2016

Lilly made our wedding cake, which was white chocolate with hint of almond flavor and raspberry buttercream and raspberry jam alternating filling. It was delicious and all of our guests raved about it during and after the wedding. Since many guests asked us about the cake vendor, I'd say that Lilly may have quite a few future customers.

A big bonus, on top of the deliciousness of the cake, were the handmade flowers. They were simply stunning!

Micki

Married on 04/30/2016

We had a great time at our cake tasting! Lily is fantastic! She had the most delicious options - we found it tough to choose just the ones we did! When it came to discussing our ideas and really making this cake "OURS" she was great. Exellent value, friendly, professional, down-to-earth. She's great to work with!

Michele

Married on 10/04/2015

Lilly is a very attentive listener. She asks the right questions to help you pick the perfect cake for your wedding. My advice is to relax and let Lilly's experience and kindness walk you through this wonderful time in your life.

Kimberley

Married on 09/26/2015

Lilly provided the most gorgeous cake for my daughter's wedding. The flowers she created were exquisite and very detailed. Our guests raved about the flavors; raspberry ganache and raspberry jam filling were beyond delicious! We were so pleased and would highly recommend her to everyone.




Lilly, I wanted to thank you from the bottom of my heart for the beautiful, beautiful (que linda!) and delicious wedding cake. The passion fruit bottom layer was gobbled up and there were only a few slices left of the almond and rum cakes-- we wished we had more leftovers to enjoy at home! Our friends really appreciated the choices and flavors. We received so many compliments on the elegant look and taste of the cake. I'll make sure to pass along referrals and order more cakes in the future.

We were completely delighted with the wedding dinner cake.

It looked exactly like the photograph and tasted delicious!

Lilly made the transaction very easy, and the delivery was flawless.

Our bride, groom and the guests were all delighted with the gorgeous cake!

We cannot recommend Lilly enough. The cake was delicious and was the most beautiful cake we could have imagined. Her custom designing skills are truly impressive.

Thank you again Lilly.

We have nothing but good to say about Lilliana and her wonderful talents. She was very easy to work with especially with a bride who really didn't know how to explain what she wanted. Lilly's patience and wisdom helped us create the perfect cake. When we saw it on the big day, it was everything and more than we expected...absolutely beautiful and very tasty! Everyone at the wedding loved the cake!! Thanks Lilly...and with 2 more daughters to get married someday, we will certainly be repeat customers!

my guests absolutely LOVED the cake. As did we!! We didn't get to fully enjoy it so we are currently digging into the extra cake you gave us :). We had to travel back to Virginia with it so with it defrosting and freezing on and off we didn't want to freeze it with the risk if it going bad. And man it is even better than we remember!!
Thank you again SO much. I've said nothing but amazing things about you and your work. Everyone took LOTS of pictures of.the cake too!!

Lilly went above and beyond my expectations for my wedding cake. My husband and I chose a baseball themed wedding cake which was a traditional tiered cake but had red stitching in the shape of hearts. The cake was absolutely gorgeous and our guests loved the taste of the cake. I highly recommend her.

Ashley

Married on 05/03/2014

I would strongly recommend Lilly to any bride/ event planner out there. Her prior reviews are certainly in keeping with the gracious service and delicious cake we received.

I am recently married and had a cake with 96 slices. Her prices were in line with what I was quoted by others, the difference being that she worked with us to create our own cake. The taste and aesthetic of the cake exceeded our expectations and we received many compliments on it. I should also note that by the end of the night we only had thirteen pieces left!

Other than the fact that the cake was delicious (every type she offered pleased the palate, let me tell you), Lilly herself was an absolute pleasure to work with. I will not hesitate to work with her again in the future.

If I could give Lilly a 10 I would! At our initial consultation, Lilly had prepared 8 whole slices of cake (while other bakers had only tiny little bites) with different filling options to sample. They were ALL delicious but knew we were looking for something "fall" themed for our wedding. Although her pumpkin cake was awesome, her apple sauce cake with cream cheese filling is to die for! Once that was decided, discussion about the decoration of the cake was easy. Lily hand made all of our flowers, pinecones and acorns that decorated the tiers of the cake and they were amazingly beautiful. She received a list of flowers that were going to be in my bouquet and what colors they were and perfectly match the sugar cake flowers she decorated the cake with. She is professional, affordable and most importantly a wonderful lady. Cannot recommend her highly enough and cannot wait for our next party to hire her to make our cake!!!

Meryl

Married on 08/17/2013

I highly recommend Lily to everyone I know getting married, or in any kind of need of a cake. My mother had a Lilly cake for her wedding to my stepfather, my baby sister's christening cake was made by Lilly and my wedding cake was as well, and I absolutely adored every single one. Lilly makes the best cakes in Connecticut. I had some people at my wedding say they don't eat wedding cake, they don't like it. I convinced them to try mine and they adored it (the fact that it was red velvet I think helped!)
Lilly, thank you so much for the amazing cake, you made my day so special!

Cakes by Lilly's reply:

You are very welcome, I'm glad everyone enjoyed the cake. Thank you for your comments.

Lisa

Married on 08/04/2013

I came to Lilly with a very specific cake design that I wanted for my Rustic Wedding in Tolland, CT. She was easy to work with and very affordable, which was good because we had a small wedding budget. When we attended the cake tasting we were blown away by how delicious everything was and had a hard time deciding on flavor. Ultimately the carrot cake won out, and our guests were all happy for that!

The cake came out just as I had hoped it would, and everyone commented on how delicious it was. It was moist and flavorful, and many went back for seconds! Lilly also made some cupcakes for the few children at the event as an extra bonus. We were so happy to find her and would definitely call her again for birthday parties or other events! Thanks Lilly!
Are you interested?
Send a message