101 Reviews
Recommended by 100% of couples
Quality of service

5 out of 5 rating

Average response time

5 out of 5 rating

Professionalism

5 out of 5 rating

Value

5 out of 5 rating

Flexibility

5 out of 5 rating
65 User photos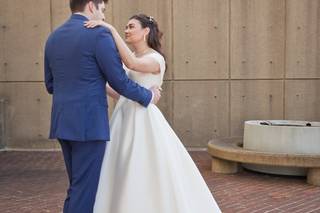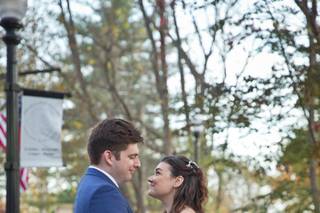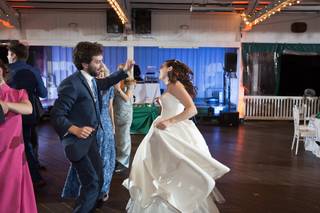 + 61

photos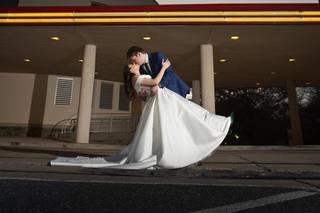 Doug N.

Getting married on 04/30/2024

Simply the best!

I had a stellar experience with Asa, from the planning, to coordinating on the day of for the surprise proposal, to the incredible quality of the photos, to the speedy communication afterward. He was amazing! I proposed in the evening which made the photography setup tricky, but Asa made it happen! My fiance and I could not be happier and could not recommend him more.

Shanlynn B.

Married on 12/02/2022

Such a pleasure to work with!

We could not be happier with our choice to have Asa as our photographer for our big day! You can tell he cares about getting the perfect shot and his professionalism is fantastic!

Emma R.

Married on 11/05/2022

Truly incredible experience

We had an absolutely wonderful experience with Asa and his second shooter Magdi. They were extremely thoughtful, flexible, and professional and the photos are OUT OF THIS WORLD! The turnaround time was also incredibly fast.

+ 2

photos

Are you interested?

Send a message

Renee L.

Married on 10/15/2022

Professionally Executed

Asa and his team were amazing! They captured all of the wedding and turned around the pictures quickly. He was very efficient and professional. I'd highly recommend!

Theresa M.

Married on 08/13/2022

Asa is a pro!

My husband and I were looking for a wedding photographer that would capture timeless shots, help keep us on schedule, and allow us to get some forever photos without spending hours doing portraits. He was so professional and helpful in structuring the timeline of our day and captured photos that we will cherish for generations. We also got to enjoy our day, and Asa got documentary-style photos AND coordinated a trip to the National Gallery to get some really special portraits. Thank you Asa!!

+ 7

photos

Andrew S.

Married on 08/12/2022

Amazing Professionalism and Passion!

Asa did our engagement photos, as the brides mother recommended him. We loved his passion, vision and how comfortable he made us feel. He listened to what we wanted and made sure we received exactly that. We had a great experience and entrusted him with our wedding day as well, and could not be happier. He captured our day with such elegance! We keep looking through the photos and continue to laugh and smile days later, truly a photographer to have capture you special moments on one of the biggest days of your life. Highly recommend!!

John R.

Married on 07/26/2022

Amazing Service

Asa took photos for my engagement, and did an amazing job. He went out of his way to go with us to Skyline Drive, a location of our choosing, and even scoped out good spots for pictures. He went above and beyond, and we are very happy with the results.

Ania M.

Married on 06/18/2022

By Asa Photography is the best!

Asa provided a great wedding day photography experience. Asa listened to our preferences and the resulting photographs were truly amazing. He was very familiar with our church and reception venue and had great locations scouted for our photographs. We strongly recommend By Asa Photography!

Rebecca G.

Married on 05/29/2022

Outstanding

The wedding photos came back and I'm crying happy tears all over again - Asa did a wonderful job capturing our day from start to finish! Every single photo he took turned out beautiful, and he took A LOT of photos. My husband and I will treasure these forever, we couldn't be happier.

Elyse S.

Married on 05/21/2022

Great Experience Working with Asa!

My husband and I had a great experience working with Asa! He was one of the recommended vendors at our wedding reception venue, Rock Creek Mansion. Asa was always easy to work with, very responsive and helpful when we had questions, and we couldn't be happier with how our photos turned out! We love so many of the formal photos he took of us and our family, and he took great candid shots throughout the night, especially on the dance floor. We are impressed and grateful for his photos that captured so many moments on this special night for us and our loved ones. We definitely recommend Asa!

Kiera G.

Married on 05/14/2022

Fantastic Wedding Photographer

We can't recommend Asa highly enough. Asa was a joy to work with from start to finish, and he took amazing photos of our wedding. Several guests commented after our wedding about how great our photographer was (literally "that photographer was great!").

Asa's "documentary" style photography leads to unique photos and makes it easier for couples to be present during the wedding.

Asa provides amazing value, fantastic service, and beautiful photos! We are so grateful we got to work with him!

Christine

Married on 04/30/2022

Asa was lovely to work with

My mother helped pick out Asa because he was one of the WeddingWire best of photographers for several years in a row. He was kind and clear about how he works and was helpful and polite through my wedding day. I would have liked a little more direction for posing because I don't really know what to do with my hands while taking a picture, but my photos turned out lovey nonetheless.

Meghan R.

Married on 01/16/2022

Go with Asa, you won't be sorry

I can't recommend Asa enough! He was our photographer for both my now-husband's and my engagement and wedding photography. I had booked Asa for the engagement shoot first as kind of a 'trial' because my husband, god love him, is the most awkward person possible in front of a camera, and I wanted to make sure he had a good rapport with our photographer before we booked said photographer for our wedding photos. In my family, wedding photos are a BIG DEAL—they're often the only representation we have of our ancestors from three, four generations past, and they're in absolutely everyone's living rooms .Suffice it to say wedding photos are very important to my family, and very important to me. I wasn't taking chances with this.
Enter Asa. This man is the most transparent, collegial, affable professional I could have hoped to come across. He immediately established a rapport with us, got us comfortable in front of the camera, and was up for anything—in the span of an hour, he got us from awkwardly posing and clearly uncomfortable to genuinely laughing, climbing up on bridges, and even posing for a dip kiss off the Exorcist steps. I honestly can't remember the last time I had so much fun, and it clearly shows in our engagement photos, so we booked Asa for our wedding as well.
Asa arrived early to the hotel room where I was getting ready with my (anxious) mom and sister and somehow managed to keep us all on schedule, calm my mother down, make small talk with my dad and brothers, and take beautiful pictures of my mom and sister helping me into my dress that I'll cherish forever. For the ceremony and reception, we wanted 'documentary photography,' light on the posing and heavy on the candid shots. That's exactly what we got. Asa walked around unobtrusively and captured everything—the emotion on peoples' faces, not least of all ours, and all our guests at their most relaxed. I had guests come up to me the next day telling me how much they liked Asa and his work, and clearly I'm included to agree.
Fellow brides, if you're at the beginning of your wedding planning in the DC metro area, looking into photographers, and feeling overwhelmed at the packages/weird websites/unclear pricing structure, I highly recommend you stop reading this review and just book Asa. He's both very transparent and very professional. I'm so glad he was the first vendor we signed with, and I'm looking forward to displaying our beautiful photos for decades to come.


Connie

Married on 10/09/2021

Excellent Photographer, 100% Recommend!

We had an amazing experience working with Asa. We could immediately tell when we first spoke with him that he is very experienced and passionate about his work. He communicated and listened well to everything we wanted and captured all the intimate moments just as we asked. He and his second photographer were also excellent in working with our videographer. Asa was amazing in making sure we stuck with our timeline and capturing all of our wedding party and family photos. He was also so creative and thoughtful in using all the space our venue offered to take extra couple portrait shots of us. Asa sent us over 1000 photos from our wedding after one week! We were in awe of his turnaround, volume, and quality of shots taken. When we had to postpone, he was accommodating, flexible, and understanding in helping us navigate our wedding planning through the pandemic. We're so happy that we were able to keep him as our photographer for our new date, and there were no extra fees. We 100% recommend By Asa Photography to anyone seeking a professional photographer. The quality and value of his services cannot be beat!

Amy C.

Married on 10/02/2021

Beautiful Pictures - Professional Service

Asa was our photographer for our wedding at Pinstripes in October 2021 and he was wonderful throughout the entire process. Asa won us over with his knowledge, experience, quality, and passion for his work. He kept us on track during wedding planning and made sure he had everything he needed from us several weeks before the actual date. On the days leading up to the event, his communication was great! On the day of the wedding, he and his second photographer (Kyle Maddox) arrived on time and immediately got to work. It felt like we really got our money's worth! It was clear that Asa had done his research on the venue and where the best places for photos were. He was able to set up quickly and get wonderful shots of us, our family, and the wedding party. During the event, Asa and Kyle got a great mix of beautiful formal pictures and shots that captured the moment. It's like they were everywhere, but it never felt like they were in the way or putting people on the spot. This is exactly what we asked for when we went with Asa--it was clear that he really listened to us and used his professional experience to bring our vision to fruition. Asa and Kyle truly got wonderful photographers and I would highly recommend using them for any event.

Zayda W.

Married on 07/03/2021

Asa Is Amazing!!

We had a super last minute elopement ceremony, and Asa was very flexible and worked with us to bring together our perfect ceremony! He made sure we were comfortable the whole time, and our family keeps commenting on how natural and intimate all of our pictures are. He promised all of the pictures within a couple weeks and we got them within the week, and unheard of turn around!! He even offered to fix some attire issues (on our end) in photoshop so we felt more comfortable posting them. All in all, Asa did an amazing job and we can't recommend him enough!

Kate

Married on 06/26/2021

Wonderful to work with! Beautiful pictures quickly!

My husband and I got married during the pandemic so it was important that we had pictures to show friends & family who weren't there. Asa delivered! We have so many beautiful photos. Our wedding was planned quickly so we didn't have perfect plans for where we wanted photos & Asa was wonderful about finding great locations. After the wedding we got our pictures back very quickly. We are so happy we chose By Asa to capture our day!

Raven M.

Married on 05/06/2021

Amazing photographer

From the start Asa was amazing to work with! His packages were reasonable, snd he had great ideas. Our engagement and wedding photos came out fantastic! Our wedding guests also noted how efficient both he and his second shooter were. Can't say enough good things!

Alejandra

Married on 12/12/2020

Amazing and Fun Experience

From the moment we had the first consultation call we knew we found our photographer. Asa was not only fun to talk to, but he had many creative ideas about the church and venue location. We never felt rushed or pushed to sign the contract and even when we had questions Asa explained it with such great detail. We received our pictures last week, and the editing on the pictures were well done that you could not tell they were edited unless you put the original next to it! Even then the minor edits looked naturally done. Asa took all the pictures we asked for and more, if you're looking for a wedding photographer give Asa a call, and I'm sure you'll be convinced as we were!

Fred L.

Married on 10/24/2020

Rewarding Experience with Photographer

After reviewing several photographers, we went for By Asa Photography - and are very pleased we did! Asa was a pleasure to work with, being in touch with us before and leading right up to our wedding. He accommodated our venue and unpredictable schedule, and took some great shots! We are looking forward to working with him for our future reception. We recommend By Asa Photography for anyone looking for a professional wedding photographer.

Sayaka G.

Married on 10/17/2020

Such a pro and within budget!

Asa was an absolute pro - everyone commented on how he much he hustled all day to capture everything. We have so many pictures we didn't even know he was taking. We were SHOCKED at how quickly he was able to process our pictures and get us the digitals to our 1000+ photos from the day. He was also flexible, friendly, and laid back - a great vibe to have on our big day. It was clear it wasn't his first rodeo - he had lots of ideas for fun shots, was quick to set up equipment, and had things timed out well. We're so happy we found him and will definitely go straight to him for any other milestones we want captured! Thank you, Asa!

Courtney

Married on 09/26/2020

Captured Every Moment!

Asa was amazing to work with! Not only does he specialize in the documentary/candid photos we were looking for, but he also took the promotional photos for our wedding venue, and knew all the best spots for photos. He is very familiar with the DC metro area, and immediately made us comfortable during our engagement photo session at the National Cathedral and at the Kennedy Center. He was very laid back and had great ideas, but was also able to capture the in between moments we were looking for.
On the actual wedding day, we had a great time having him there as we got ready, and he was able to get all the shots we wanted for the formal photos, and we still had time to attend the cocktail hour! For our reception he went the extra mile to ensure we had pictures of everyone having a great time, and was able to capture great moments at all angles. His efficiency and ability to seek out great photo opportunities made our pictures ones that we will look back on forever.
I highly recommend Asa for any and all photo opportunities you may have!


Drew M.

Married on 07/11/2020

Great Photographer

Asa was great all-around. I asked him to capture some photos of a surprise engagement party. He was very responsive before, during, and after the party. He knew exactly which shots would look best and gave us instructions on different photos during the party. Would recommend Asa to anyone, the pictures came out great.

Ladybug

Married on 06/20/2020

Attentive and Kind

Asa was my photographer for my covid elopement on 6/20/20.
The pictures were gorgeous and came back so quickly. Asa was kind and patient with us and never added stress to the day. He decreased my stress with great ideas and easily keeping in touch until the moment I saw my husband.

Yuliam P.

Married on 05/02/2020

Amazing photographer!

We loved working with Asa since the first time that we met with him we know he was the one. He was so attentive and caring regarding our situation due to COVID-19. He understood what we wanted and adjusted to our budget. We decided to do a virtual wedding but we still wanted our nice wedding picture and some portraits in a nice place. He searched the place for us and we blindly trust him. When we got to the place, we were really impressed with his selection and our pictures end up being perfect. He was such a great communicator, patient, and attentive to our needs. He answered all my emails on a timely manner and address our needs. We are a really introvert couple and we do not like taking so many pictures but ASA make us feel so comfortable that we did not even felt that we were in a photo session. I HIGHLY RECOMMEND HIM!!! Thank you so much, Asa! We are beyond impress with your work!
Are you interested?
Send a message