86 Reviews
Recommended by 100% of couples
Quality of service

5 out of 5 rating

Average response time

5 out of 5 rating

Professionalism

5 out of 5 rating

Value

5 out of 5 rating

Flexibility

5 out of 5 rating
31 User photos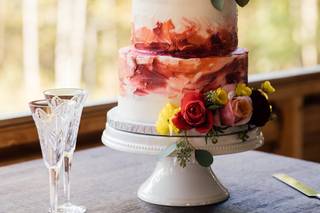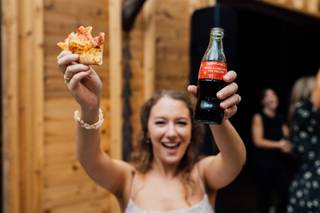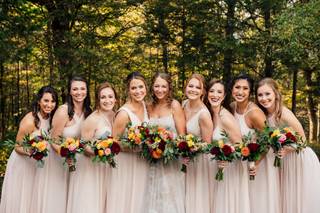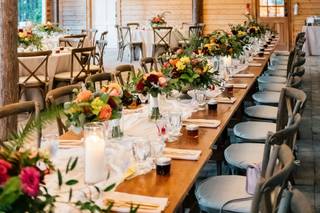 + 27

photos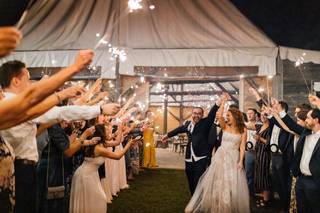 Emily R.

Married on 10/09/2021

An Absolute Gem

Britain is AMAZING, y'all! I have started and deleted this review about 5 times because I cannot put into words how much work she put into our wedding and how incredible she is - we truly would not have had anywhere near the wedding we did if it hadn't been for her. And we had the BEST wedding. This wedding threw challenge after challenge at her, and she absolutely crushed the whole thing. She's a total professional that's super well connected, but also just a super lovely human that I loved talking to every week. My husband is forever grateful to Britain for keeping me sane, and I'm forever grateful to her for being my sounding board for pretty much anything. We love you, Britain!!!

+ 3

photos

Katie B.

Married on 09/11/2021

Could NOT have done it without Britain!

Hiring Britain was the best decision we made! She knew our church and our venue, plus had great relationships with ALL the best vendors. She was very responsive, knowledgeable, flexible, and organized. My daughter's wedding was flawless, and Britain was a joy to work with!

Alison G.

Married on 05/16/2021

Britain is a miracle worker.

Britain was the absolute best wedding planner we could've ever dreamed of working with. Through three wedding dates due to the global pandemic, she secured our dream vendor team not once, not twice, but three times - and created the absolute most magical day for us. Not a single detail was missed, and everyone that attended the wedding raved about everything from the champagne upon arrival to the ceremony to the flowers, food, and of course the band at the reception. Without her guidance and organization I would've been lost! She's worth her weight in gold, and I am so thankful for her vision for our day.

+ 2

photos

Are you interested?

Send a message

Anne P.

Married on 03/27/2021

Best money we spent!

Britain is fabulous! She kept us on track with grace and humor. She helped us make the tough decisions and guided us on where best to spend our money. Her experience and contacts in the industry was incredibly helpful and really made the whole process so much easier and more enjoyable. The vendors she recommended were all first rate and so professional. She took care of everything at the reception and really allowed us to relax and enjoy the evening. We couldn't have done it without her.

Pamela R.

Married on 01/05/2021

Spectacular Wedding! Thanks to Britain!

Britain worked with us to create the bride and groom's dream wedding and managed the planning and vendors with perfection. The day was magical, and exceeded our expectations. Thank you Britain for coordinating everything, down to the smallest detail. We were able to relax and enjoy the day and the guests knowing you had everything under control.

Alex H.

Married on 11/07/2020

The best decision you will make!

Choosing Britain as our wedding planner was hands down the best wedding decision we made! When we first started planning our wedding, I was finishing my last year of law school in another state and knew I needed someone I could trust to plan our wedding. I talked to almost a dozen planners in the Atlanta area, but knew immediately after talking to Britain that she was our girl! Anyone who knows me knows that I do not relinquish control easily, but I learned very quickly that I could trust Britain with our vision and rely on her to keep us on track.

Needless to say, planning a wedding in 2020 was more challenging than we could have ever anticipated but having Britain as our planner eliminated so much stress and allowed us to enjoy the process. She helped us navigate difficult decisions and unforeseen setbacks, and made sure that every little detail was taken care of (including finding someone who was willing to make an ice sculpture for our wedding when we were only a week out so that I could surprise my husband). She has great relationships with the best vendors in Atlanta, which is a testament to her professionalism and experience in the industry. Plus, she is just so much fun to work with!

Thanks to Britain's hard work and amazing taste, our wedding exceeded our expectations in every way! She was truly a blessing, and I can say with absolute confidence that choosing Britain to be your planner is the best wedding decision you will make!

Tom S.

Married on 06/12/2020

Best wedding planning ever!


Our daughter and her fiancé married at Barnsley Gardens on November 7, 2020. Britain Lamon was chosen to provide the wedding planning activities. The wedding included 160 guest, 8 bridesmaids and groomsmen and 9 member band. The ceremony was held outside at the Ruins and the reception inside the pavilion. Britain was able to coordinate everything except COVID and the weather. However, after second thoughts, she may have played a hand in both as the weather was perfect and no one was affected by the virus. Britain is the most capable and professional person I have met, in any capacity, I've met n a long time. Her sense of style, taste and elegance is amazing. She was able to calm our nerves and stay within our budget without sacrificing anything we or the bridge and groom wanted. I only wish I had another daughter to have a wedding for. I would love to work with Britain again.




Diane B.

Married on 06/06/2020

Do not have a wedding without Britain Lamon as your Event Planner!

I can't say enough about Britain. She handled two postponements due to Covid, without a hick-up, immediately lining up our Vendors for new dates. She was always highly organized, communicated on a regular basis (even several times a day the last week) and always excited and positive. Although she worked her tail off, she make the event appear seamless. Here Vendors were all 10+ and she always fought for my daughter and I as her clients. Britain was a great go between between my daughter and I to minimize conflicts. I had so many friends say my daughter's wedding was the best ever! This was in large part to Britain. Reserve her for your wedding today.

Kate R.

Married on 05/22/2020

Worth Every Penny!

We're busy people with no time to organize a big wedding. Britain kept us on schedule with all of the planning and recommended great vendors for us. She is personable, reliable, responsive, and honestly everything we could have hoped for in a wedding planner. Also, I don't know what we would've done without her on the actual wedding day--because of her, we were all able to enjoy the entire day. The BEST part is... she has become a treasured friend!

Samantha G.

Married on 05/16/2020

The absolute BEST planner!

I could not have planned not one, but two wedding (delayed from the pandemic) without Britain. Her cool and calm demeanor matched ours and made us feel secure and comfortable. She had everything planned out from minute to minute and our day could not have gone smoother. She did not nag the wedding party (which I have experienced in friends' weddings), but super efficient when it came to time. She listened to our vision and our wedding could not have been more perfect to reflect our style. All of my bridesmaids complimented Britain at some point during the process. I highly recommend her to make your wedding experience calm, exciting, and efficient.

Tiffany K.

Married on 05/12/2020

Britain is a MUST hire for your wedding

If you are looking into hiring Britain as your wedding planner, make your decision today and hire her. No matter how organized you think you are - Britain takes your wedding to the next level. She has strong relationships with multiple vendors and I PROMISE that makes a huge difference. She will always be direct & honest with you, she brings her humor (you need that when the stress rises) and ensures your wedding day is perfect.

I have been in almost 10 weddings, I love helping my friends plan, and I do consider myself to be organized. There are so many steps that go into planning a wedding that you do not understand until it is your own day. Throughout the planning process, we found ourselves (multiple times) saying how happy we were that we chose Britain. Any vision I had, Britain made it come true and within our budget. Now - the day of the wedding. As a bride, you do not want to worry about one thing and you want to soak in every moment with your family, best friends, and of course your husband.
The day of my wedding, my mom gifted me a family handkerchief and we wrapped it around my bouquet. I never told Britain we did this and completely forgot to ask anyone to grab it after the reception. I did not have to tell Britain - when I asked if "by chance" she still had my bouquet (2 days later), she said she had my handkerchief! We got married outdoors and it was pouring rain the day before. Britain checked the entire venue, physically went through the path I was going to take to the ceremony (again, multiple times), to make sure my dress avoided any mud. These are two examples of MANY as to how Britain thinks 1,000 steps ahead.

Other than saying I do to my husband, Britain was the best decision we made when planning our wedding. Hire her immediately before she is booked.

+ 2

photos

Mary P.

Married on 02/09/2020

Britain is a firecracker!

Working with Britain was a delight. She was so helpful in creating our dream wedding and was very blunt with things that she disagreed with. She was very responsive and handled almost every aspect of vendor communication. She definitely proved her value and I would recommend her to any bride who needs some hand holding through the process.

Mark T.

Married on 10/18/2019

Above and beyond my expectations!!!

Britain saved the day!!! She organized and executed not only a wonderful Engagement party, but transformed a restaurant into a romantic Rehearsal Dinner location. She guided me through the entire process so all I had to do was walk through the door. She added extra touches that made it unique. Britain and her team took care of it all. I cannot give her enough praise and STARS to express how wonderful she made the entire process stress free for me.

Jessica G.

Married on 09/21/2019

The glue that held all the pieces of our wedding together!

Britain was such a joy to work with! I used her for partial planning for our September wedding and she went above and beyond what I expected. She listened to our vision, went to bat for me to ensure I was getting exactly what I wanted and made countless vendor contacts or suggestions for our big day. She also was a dream to have on the actual wedding day, keeping us on schedule, calming any nerves and making sure we were having a great time! My husband and I loved having her as part of our vendor team and would recommend her to anyone!

Ashley T.

Married on 03/30/2019

Wonderful Wedding Planner!

Britain and her team are the absolute best! I would recommend Britain Lamon Events to any engaged couple planning a wedding. Britain was wonderful to work with in so many ways. She listened to all of my ideas and helped bring my somewhat vague wedding vision to life. She has strong relationships with so many great vendors and easily worked with vendors I selected that she was not as familiar with. She was extremely responsive (to my many emails and texts!) and constantly helped to assure me that everything would come together nicely. On the day of our wedding (and throughout the planning process), Britain was a calming presence - making sure that everything was taken care of, allowing my husband and I to enjoy our wedding day without stress. I can say with 100% certainty that I could not have planned my wedding without Britain. You will not be disappointed if you hire Britain and her team to plan your next event. We could not have been happier with how our wedding day turned out!

Courtney

Married on 03/23/2019

The Best Experience!

Hiring Britain as our wedding planner was BY FAR the best decision we made throughout the entire wedding planning process. From the very beginning, Britain was right there with us on the exciting journey to our big day. It is hard to know where to start when planning a wedding, and that is where Britain comes in! We instantly felt comfortable with her and knew that she would ensure our vision came to life. We also had the additional task of planning our Atlanta wedding from our current home in San Francisco, and Britain ensured that we never felt disconnected or out of the loop on anything. She provided amazing vendor recommendations, creative ideas, and fully guided us through every little and big decision. I can say without a doubt that our wedding would not have been what is was without her and her amazing team! Every detail was carefully and thoughtfully addressed, and she kept us on track to ensure we were stress free the closer we got to our wedding day.

Above all, Britain truly cares about her clients and their wedding. She makes you a priority and makes it her mission to ensure your wedding day is everything you imagined. If you hire Britain, you will not have to think about one small detail on your big day as she will have it handled. We enjoyed every second of our wedding weekend fully trusting that Britain had everything under control, and she did! It is amazing how she is able to pull everything together and make it so perfect. We are so thankful we were introduced to Britain and we will be forever grateful for the wedding she enabled us to enjoy. We cannot recommend her enough to recently engaged couples looking for the BEST wedding planner around.

Kaitlyn N.

Married on 12/21/2018

The BEST experience

If you're looking for a wedding planner or coordinator, there is simply no choice other than Britain Lamon Events. When we first met, she introduced herself with a hug and made us feel instantly welcome. It was obvious that she was organized, experienced, had strong relationships with a wide range of vendors, and loved what she did. She listened to what our vision was and went above and beyond to make it happen. When any stress (on my end) would arise, she was the first person to bring things back down to earth and reassure me.

Throughout the process, her advice to us was to be present and take every moment in. We were able to do that and have the best night of our lives because of her and her team. If something went wrong, we had no idea because Britain and her team were on top of it. It was like she was in 30 places at once, whether that was managing vendors, setting out tedious place cards, fixing my train, bustling my dress or advising me against red wine. My family adored her and knew without a shadow of a doubt that things would go smoothly because it was in her hands.

Bottom line: we are so grateful for the role that Britain played in our big day and could not imagine anyone else!

Meredith W.

Married on 11/17/2018

Best Decision Ever.

I would HIGHLY recommend Britain to anyone planning a wedding! She is insanely organized, connected to all of the best vendors and just a fun person to be around. She made the entire process easy and relaxing for us and I can't imagine going through the planning process without her.

On my wedding day, not once did it cross my mind if a vendor showed up or if everything was running smoothly. I knew that Britain had it all under control and I spent my day focused on having fun with my bridesmaids which is how it should be.

We had numerous people come up to us during the wedding and reaching out after telling us it was the most well run and smooth wedding they have ever been to. That is all because of Britain and team. They handled EVERYTHING and it was the best night we could have imagined!

Britain goes above and beyond for her clients and is simply the best!


Katie

Married on 10/13/2018

A dream wedding planner!

Using Britain as our planner was hands-down one of the best decisions we made when it came to planning our wedding. Britain is organized, professional, has impeccable taste, and is incredibly knowledgeable in all things wedding-related. She also has countless contacts with the best people in the wedding industry who clearly respect her and her work. Britain made certain that my wishes and vision were the number one priority when it came to planning my wedding. I was especially impressed with her communication with vendors, during which she not only made sure that my wishes were made abundantly clear, but stuck up for me and what I wanted when there were so many other opinions on the table. We were so thankful to have Britain with us through planning and there on our wedding day, where she helped the day to flow just as we had dreamed. She's simply the best of the best!

Jocelyn M.

Married on 10/06/2018

Simply the BEST!

I would recommend Britain to ANYONE for their wedding. You truly cannot go wrong. We loved every minute of our wedding and were thrilled with how wonderful our evening was. We had an "at home" wedding reception in an outdoor space at my family's home. As you could imagine, it required a lot of vendors and coordination to make everything work seamlessly. We also got married during an extremely busy work and travel year for my then-fiancé and me. Britain was able to help us navigate what seemed like an overwhelming task within our limited free time.

From the beginning, Britain's approach to tasks was detailed, organized, and efficient. She creates an expertly tailored timeline that takes the guesswork out of wedding planning. With our wedding, I didn't know where to start. She was able to help prioritize what was important to get done immediately and what could wait.

One of the first things that you'll notice about Britain is that she has a very extensive network of wedding vendors and her recommendations are top notch. Her vendor relationships and ability to arrange the details with them helps to make everything go smoothly. She knows how they operate and can predict potential challenges in advance. Because of her relationships, she was able to help coordinate vendor meetings around my then fiancé's rigid work schedule and my travel. Britain also makes herself very available during wedding planning. We had multiple lunch planning sessions when my work schedule got hectic (she even came to my office!) and she met my fiancé and I at our home in the evenings as well.

Britain was also a comforting voice during any uncertainty that I felt (stemming from typical bridal anxiousness). She has a very calm and realistic perspective to all things. Her pragmatism and confidence truly make her the "voice of reason" throughout wedding planning. She knows what's important to make a wedding day work and she really helped me balance the big details and the small details.

During the wedding week, Britain took on all the "heavy lifting" of vendor coordination. She made multiple trips to my parent's home outside of Atlanta to drop off wedding items, meet vendors, deliver our welcome boxes to the hotels, etc. If anything went "wrong" on the wedding day, I didn't know about it. Britain has full control over the event and seemingly ran the show with ease. I know there was a lot that went into it that I didn't see. We had separate vendors for everything from our tent to our glassware to our couch pillows. There was a lot to oversee but with her vendor recommendations and oversight, it was the best night that we could have imagined! There is no way we could have done it without Britain.

Aside from her professionalism and expertise, she is just a pure joy to be around. My entire family and bridal party has commented on how much they loved her and how great of a fit she was with our entire crew. You'll want to keep hanging out with her after your wedding.

I could keep going but the overall sentiment is that she is simply the best, and you would be lucky to have her as a part of your wedding experience.

Beth

Married on 08/18/2018

Best Decision

Britain is the absolute best decision you can make for wedding planning. You will be in excellent hands.

Joy

Married on 04/29/2018

Britain went above and beyond. She really listened to the things I wanted and helped make them happen. She is very professional and has experience working with different vendors and different types of people. I can't say enough about how much I enjoyed working with her.

Carolyn

Married on 04/21/2018

Literally I cannot say enough good things about Britain. She is super friendly and professional, and most importantly she is on top of everything. She found amazing vendors, kept all the contracts organized, responded immediately to calls and emails, and dealt with my difficult and opinionated family. There was nothing that we asked her that she said was outside of her responsibilities. On the day of, she was the first one there and the last one to leave, and she made sure that everything went smoothly. I had multiple people tell me that it was the best wedding they had ever been to.

Lily

Married on 03/31/2018

I would recommend Britain to anyone who asks (and those who don't) with upcoming events in Atlanta. My husband and I had an event in March 2018 and were planning from NYC which added the distance challenge of making sure everything fell into place from afar. We had to maximize every weekend in Atlanta we had between engagement and wedding day, but also needed to know that when we weren't there, things were happening and that come March, the event would go off without a hitch. That's where Britain came in. And we truly could not have done it without her.

I recently described her role in the wedding to a friend as, among many other things listed below, the wedding metronome. She kept everything on time, in rhythm and exactly to the schedule planned so that no one missed a beat all night. I didn't worry about a thing leading up to or day of the wedding and there is no price tag you can put on that.

This doesn't cover it, but Britain also managed every personality involved in the planning process, proactively jumped in on vendor correspondence, coordinated communication and timelines between vendors, kept us on schedule for everything, checked in when things went quiet and made herself available by text, call, email, instagram and every other form of communication at the drop of a hat. She also had this amazing ability to remember EVERYTHING, even if I mentioned it in passing once. Example - in one of our first planning meetings, I mentioned that both my grandma and my husband's grandma hated high floral arrangements and centerpieces. Britain remembered that small detail 6 months later in a meeting with the florist and sure enough, on the wedding day, even after I long forgot this detail, both grandmas were happy as could be with every floral detail. While small, those details add up and Britain remembered every single one of them which is why we finished our wedding weekend looking back on what was truly a perfect day.



Mallory

Married on 02/03/2018

Having Britain with me throughout the entire wedding planning process was the best investment we made. She has great relationships with vendors and they all enjoy working with her. She listened to my vision and suggested the most perfect team of photographers, videographers, florists/design, caterers, bakers, music, signage, and venue. She was so helpful to my many questions and did it in a sweet and reassuring manner. I wish I could redo the process over knowing I would get to work with Britain again!
Are you interested?
Send a message