36 Reviews
Recommended by 100% of couples
Quality of service

5 out of 5 rating

Average response time

5 out of 5 rating

Professionalism

5 out of 5 rating

Value

4.9 out of 5 rating

Flexibility

5 out of 5 rating
Awards
15 User photos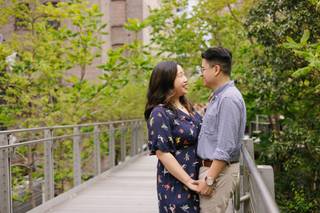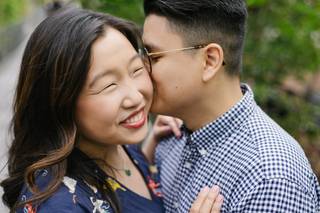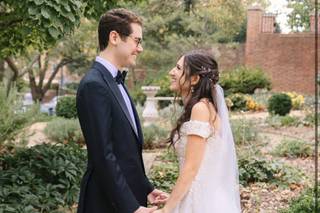 + 11

photos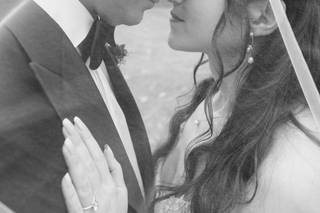 Ashley

Married on 11/19/2022

Amazing Quality & Experience!

We loved working with Rima for both our engagement and wedding reception photos! She was extremely professional and organized - helping us manage the timeline for our reception and make us both feel at ease throughout the event. Also, her photobooth is fantastic!! We had so many guests commenting on how much they loved the photobooth props and Robert was wonderful at helping make sure all the photos turned out wonderfully. We love how she was able to capture the emotion of both our engagement and reception and will be cherishing these photos for a lifetime!


Brindamour Photography's reply:

Thank you Ashley!! Your wedding was SO MUCH FUN! And it was so nice having you as the first couple to get ready in our new studio. Thank you for the kind review and I'll be in touch soon :)

Julie R.

Married on 10/23/2022

Fantastic!

Rima is hands down the world's best wedding photographer. Having been in a fair number of weddings and as a guest at countless others, I've had many experiences with wedding photographers, and Rima beats them all by a mile. She is very nice and extremely professional, and always knows how to get the perfect shot while seamlessly blending in with your guests. She also got us through the wedding party/family photos quickly and efficiently, which I really appreciated. Her videographer Robert was also fantastic - so kind, courteous, and professional!

Rima also shot our engagement photos - she woke up insanely early to get sunrise pictures of us at Central Park, which were absolutely gorgeous. She is extremely flexible and patient, great qualities in a photographer! She also got us our previews of both our wedding and engagement pictures really quickly, which was fantastic, as we were so excited to see them.

Rima was the first vendor we chose and we are so happy we were able to book her. If you book Rima, you won't be disappointed!

Annie A.

Married on 09/24/2022

Beautiful, organized, professional!

From our first call with Rima, we were so impressed with her organization and wedding expertise. She shared her knowledge and expertise on little details you wouldn't think of, not only about potential moments you might want to capture but also timing and flow of how photography might fit into your event. Rima captured our day perfectly and it was such a pleasure to have her alongside us throughout each moment. From getting ready to portraits, nothing felt overly pose-y or forced and she captured those natural, candid moments and chemistry which are always so beautiful on a wedding day. We can't recommend Rima enough!

Are you interested?

Send a message

Kristin M.

Married on 05/06/2022

Rima absolutely KILLED IT

Rima Brindamour was my dream photographer. She came highly recommended by our venue Brooklyn Winery, and by god were they right. Her impeccable level of organization is not just a testament to her incredible professionalism, but will make your life so easy day of. She consistently made herself available to me in the lead up, creating a very organized, efficient schedule for photography that she more than willingly adapted as plans changed. She also completely understood my vision of what I wanted our wedding photos to be, taking the time to get to know my husband and I as a couple and how we were planning our wedding.
On the day of, she was an absolute pleasure. Rima, along with her assistant Robert, were fun, cool, calm, and collected, but also extremely organized. Their presence was like a breath of fresh air on a stressful day. She gave such great photo direction, but made the whole experience incredibly fun. She took suggestions, and offered a few of her own for some really unique photos that came out incredible. She was also really great about reminding people to take a second between photos to refresh and jump back in, which helped tremendously when we were feeling tired. Every single photo I requested, she NAILED. During the ceremony, she got some incredible shots, and we didn't even notice she was there. The amount of breathtaking candids she also captured were amazing, and they made up for some of our favorite photos. Overall, the the final product took our breath away. She also gave us all our photos back before a month, which we really appreciated. If you're thinking of booking Rima, don't hesitate! She's equal parts professional and fun, and you'll have pictures you'll cherish for a lifetime.

Brindamour Photography's reply:

Thank you Kristin, you are amazing!!! So glad we got to work together and that you had fun working with me. I try very hard to get great shots while also letting my couples enjoy the day and it's always great to hear I've achieved that delicate balance :) XO

Kacie K.

Married on 03/05/2022

Absolute best experience and amazing quality!

Choosing Rima as our wedding photographer was one of the easiest and best decisions we made. She is exceptionally professional and proficient, while still being kind and calming. She knows exactly how to get shots that work, without making you feel like you're posing uncomfortably or being micromanaged.

For both our engagement session and our wedding day, it felt like Rima was able to capture a perfect mix of "candids" where she just lets you play around and do what is natural, and posed photos.

Also, on our wedding day both her and Fernando were such calming presences that we felt at ease, were able to laugh, and we knew we wouldn't be overwhelmed having the focus on us all day.

She was also ridiculously prompt when communicating and delivered our photos so quickly!!

We cannot recommend her enough!

Brindamour Photography's reply:

Thank you Kacie, I appreciate you taking the time to write a review so much! I hope you and Brendan are well!! XO

Stephanie Z.

Married on 02/11/2022

Timeless Photography

First, let me start off by saying something you've already been told a million times, your wedding day flies by. It is hard to think about while it feels far off in the distance, but when the day comes and goes - you'll want something to hold onto, something to let you relive the memories. For me, I've looked through my photos hundreds of times since my wedding day and am in love with how everything turned out. Rima also made a beautiful wedding video for us and every time I watch it, I smile, laugh, cry and think about all the memories of that day. Rima is an artist and saying she is talented is an understatement. She knows how to work with both natural light and dark-lit venues (think Brooklyn Winery in the evening). She is both professional and personable. She will work with you to create a wedding-day timeline and together make a list of all the photos that are important to you. She also did our engagement shoot which was a perfect opportunity to meet so we weren't strangers on the wedding day. She was also very helpful (and supportive) when our wedding was postponed (within 8 days) due to covid. Without a doubt, she is the photographer and videographer that you want with you on your wedding day. We couldn't be happier, let this be an easy decision in your wedding planning journey. We are so grateful that she was a part of our wedding day! Also her blog is full of great wedding inspiration!

Matthew S.

Married on 12/04/2021

Awesome Wedding Photographer

Rima was a perfect photographer for our wedding at Brooklyn Winery. She knows the space so well; as well as the Winery's day of timeline. She is so friendly and makes you feel comfortable in front of the camera. While we are still waiting for our wedding day photos, our engagement shoot came out amazingly. We also hired the Photo Booth through Rima and were very happy with it. We paid for the guest signing book addition and it was so cute to see everyone's pictures the next day.

Brindamour Photography's reply:

Thank you Matthew! Thank you especially for humoring me for those "jumping on the hotel bed" photos, my favorites!! XO

Em W

Married on 11/06/2021

Personable, creative and excellent wedding photographer

We originally hired Rima in 2019, but due to COVID did not have our wedding celebration until 2021. There are several reasons we would highly recommend Rima:
1. Rima is incredibly approachable and responsive. She was straightforward and easy to work with through every phase of the process--from our initial meeting through putting together our wedding album. She made us feel comfortable and relaxed and was super helpful at answering all of our questions. All of this was elevated due to COVID--Rima worked us on navigating 4 separate dates.
2. Quality of photographs--the photographs are beautiful! They really capture the joy of our day without feeling too posed. These are pictures we will have and treasure for the rest of our lives and I am so happy with how they turned out.

3. High tech platform--Rima has really invested in her back end software--this makes things like reviewing photographs and putting together an album seamless.

Can't recommend highly enough!

Brindamour Photography's reply:

Emily, thank you so much for your kind words! I just now sent your album to the printer and can't wait for it to arrive at your doorstep! See you around the neighborhood, I hope!! XO

Michael V.

Married on 10/03/2020

Excellent Photographer!

My wife and I had a wonderful experience working with Rima for our engagement shoot and wedding. Very responsive, beautiful photographs, and excellent prints.

Brindamour Photography's reply:

Thank you Michael! It was a pleasure photographing your special day and I look forward to seeing you again in September for your sister's wedding!! XO

Tanya P.

Married on 12/04/2019

My wedding with Rima

I interviewed a few photographers and it was an instant yes when we met Rima. We were getting married in a venue where she has photographed so many weddings, that I knew it was right. I know a lot of photographers, but I was determined to find one who had already worked at this venue, as it is very quirky and unusual.
Rima has a way of taking pictures when you have no idea she's there. She captured our wedding and I swear, I hardly saw her. She did her magic silently.
I will say that on our way from the hotel to the venue, I fought hard to take a taxi. It was a cold, slightly rainy spring day, and Rima encouraged us to walk. I think she got the best shots during that walk. She just knew.
Rima's work is absolutely gorgeous. She knows exactly when to take a picture..at the perfect moment.
I strongly encourage everyone to have Rima photograph any event! She's brilliant!


Brindamour Photography's reply:

Thank you Tanya! I can honestly say your wedding was one of the most unique and meaningful weddings I've had the honor of photographing. Literally laughed and cried simultaneously through your entire ceremony. Thank you for the review!

Ashley

Married on 05/26/2019

Perfect photographer for our farm wedding!

Rima was truly an amazing photographer! We started working with her for our engagement shoot -- she knew the best sites in Brooklyn for a range of different photos and helped us with posing and feeling comfortable.

On our wedding day, she captured so many sweet moments and her photos and portraits have the perfect memories of our wedding. We also had the Brindamour Booth at our reception, which was a fun addition for our guests -- plus they made a guest book with the photos! Rima was incredibly reliable and detail-oriented -- she helps prepare a schedule and shot list before the big day so everything runs smoothly, and shared our photos with us promptly! Her videographer was also very professional and kind. We love Brindamour Photography!

Teresa H.

Married on 04/27/2019

Most beautiful work!

Rima is an excellent photographer and I HIGHLY recommend her. She's super creative, organized, makes you feel really comfortable and was so easy to work with. It's pretty difficult organizing all of wedding day-of coordination, but Rima has everything down and is very experienced. My family pointed out how professional she was - they could barely tell she was there, meanwhile we got the most beautiful photos imaginable. Rima is also super quick - we got our pictures just a couple weeks after the wedding and prints that I ordered came in about a week! I love Rima and recommend Brindamour Photography to anyone who wants gorgeous and real wedding photos.

Brindamour Photography's reply:

Awww thank you Teresa!! You and Yusuf were so sweet to photograph and I'm so happy to hear that you and your family are so in love your photos! The photo of you walking down the hallway of the William Vale Hotel is an all-time favorite of mine :) XORB

Jesse B.

Married on 03/16/2019

Beautiful photos and so easy to work with!

Rima photographed our engagement photos last fall and our wedding in March. We couldn't be happier with the finish product. Rima and her team were so easy to work with and flexible with all of our requests. We received our photos very soon after the wedding and the photo album turned out amazing. Would definitely recommend!

Brindamour Photography's reply:

Aww thanks Jesse! You and Zach were so nice to work with and your wedding day was a blast to photograph. My best to you both! XOXO

Jennifer

Married on 09/08/2018

Captured Authentic Moments We'll Never Forget

I cannot recommend Rima enough. She answered ALL of our questions (& my husband has allll the questions) with patience and kindness and was always willing to find creative solutions for our asks. She is thoughtful in her appreciate, professional, brings communication and a calming presence to her work - which as you can imagine is so crucial when capturing authentic and relaxing moments when sometimes things are hectic!! We also admittedly didn't get a chance to meet her prior to our wedding day and it didn't matter :) she made us comfortable and felt like an old friend. She is a visionary and we are so thankful for the moments she captured, they are priceless. We love her work and look forward to her capturing more of our life milestones!!

Brindamour Photography's reply:

Thank you Jenn!! So excited about how your custom wedding album come out! Give my best to Jason and stay in touch! XO

Mary

Married on 08/31/2018

Rima captured our wedding beautifully!

Rima was very responsive and easy to work with. She takes truly beautiful photos that are natural and captures candid moments perfectly! She took especially amazing ceremony, dancing, dinner, and speeches shots that both of are families are in love with. It is hard to pick which ones to use for our album because there are too many great ones! She makes sure to take pictures of all the important moments and groupings of people so you do not have to stress about anything being forgotten on the big day. Her assistant also saved the day with a fix for a last minute wardrobe malfunction!

Brindamour Photography's reply:

Thank you Mary! It was an honor to work with the two of you. I hope you're both doing great and had a relaxing holiday! XOXO

Shirley

Married on 05/25/2018

I used Rima, Amy and Austin as my photographers and videographer. They showed up on time and they were a great group of people to work with. They were all very easy to get along with and we had a great rapport. Rima is very responsive to questions and sent me a day of photo itinerary which helped me keep everyone on time. Rima was great at keeping us on schedule and getting all the shots in even though I had 9 bridesmaids and 9 groomsmen and a lot of people to coordinate with. It was great working with Rima and her team. Can't wait to see the photos and videos!

Lisa

Married on 02/03/2018

This is for her photobooth service: the Brindamour Booth. Booking with Rima was super easy. She was consistently fast with responses, thorough in her detail, super friendly and very professional. She gave a questionnaire to understand what aesthetics we wanted, and provided tons of booth backdrops, photo layouts and text options as examples. I had originally selected one back drop, and based on my questionnaire she suggested a new one she thought I'd like even better--and I did! The service itself during the actual wedding was AMAZING! The photo quality is great and actually flattering. We utilized her (great) props, and did selected the guest-book add on. The booth attendant was professional and patient with all of our wedding guests. Everyone had a blast taking photos. The guest book is absolutely beautiful. A guest even asked me where I got it from after the wedding because they wanted it for theirs! Rima also supplied the pens and tape! Everything was hassle-free and already thought of-- I did not have to lift a finger! The attendant also made sure my husband and I got a solo photo before the night got too crazy. There are so many gimmicky photobooth companies out there...Go with Rima!! Pricing is fair, all-in, and service is perfect.

Brindamour Photography's reply:

Thank you, Lisa! I very much appreciate you taking the time to write such nice words about the Brindamour Booth! Very glad to hear that you and your guests had a wonderful time :) XOXOXOXO

Bridget

Married on 06/24/2017

If you're looking for a photographer in New York City, Rima is your lady. My husband and I searched for months looking for a photographer who we trusted to capture our wedding. After dozens of blah and cheesy vendors we met Rima for a glass of wine. She was incredibly easy to talk to you and showed us her amazing portfolio. She offers multiple packages that can fit any wedding budget. We chose her largest package and we could not be happier with the results. Her love of soft and romantic moments really shows in her work. She captured so many small moments that truly showed our personalities. None of our photos felt staged or stiff, which is what I was fearful of. She and her team were creative, responsive, and knowledgable. The photos she takes will be life long memories. Not only is she an amazing photographer but she is genuinely a cool person who will work tirelessly to capture your wedding perfectly. I HIGHLY recommend Rima for any bride. Seriously, she's the bomb.

Sabina

Married on 06/25/2016

We loved working with Rima. She is an incredible photographer who is able to beautifully capture intimate romantic moments, vibrant dance scenes, and more traditional family photos. She is a true professional. Not only are her photos and her albums exquisite but she is also charming, punctual, organized, thoughtful, and technology savvy. Of all our vendors—all of which were wonderful---Rima was by far the best, the most dependable and reliable and facilitated our being able to stay organized. Proof of how much we enjoyed working with Rima is that we hired her for a second big event and she is consistent in her level of professionalism and talent across a diversity of settings. Night or day, serious crowd to more festive, or open spaces and close quarters she is able to elegantly capture all moments with grace and aesthetic expertise. We hope to work with her again.

Rima Brindamour was an absolute pleasure to work with and our wedding photos came out beautifully! From the engagement photos to the wedding day to the wedding book, every step of the process was easy, fun, and the results were beyond what we were expecting. Rima made what could've been an awkward experience (posed engagement photos) into a casual afternoon stroll through our favorite parts of Brooklyn. The photos came out gorgeous, while also capturing our personalities very well. We got married at Brooklyn Winery and Rima is a true expert at how to shoot this venue. She knows all the ins and outs and even designs her own gels to best light the space. She did a fantastic job of putting me and my wife at ease on our wedding day and wrangling all of our friends and family to make sure she got what she needed. That being said, she was also very hands off once the party got going and wasn't overly intrusive at all. My wife and I almost cried when we saw the photos she posted online for us (in a very timely fashion, too.) From the first look photos to the family portraits to the plethora of incredible candids, it was like living the whole day again. I can count about a dozen of my friends who changed their Facebook profile pictures to one of Rima's photos from our wedding because she's really that good. Also, she made a very cute GIF of our first look photos, which my wife and I adored. We just received our first layout for our wedding book and we can't wait to get the real thing in the mail. Rima's photo editing skills are impeccable, as is her eye for design. Beyond her mad photo skillz, she's a very sweet person who genuinely seems happy to be there to capture a very special day in your life. TL;DR - 11/10, book Rima!

Rima is a true artist. She has a vision and an eye for what a great picture should look like and is able to execute. All of our pictures, from the engagement shoot to the wedding day were perfection. She captured our day in a way we will never forget. She is also easy to work with and helped to make sure our day ran smoothly. Her assistant, Amy, is fantastic as well. She is funny and charismatic. We will work with Rima, and recommend her services to everyone without hesitation.

Katie

Married on 09/26/2015

This is a long overdue review: We're coming up on our 2 year wedding anniversary, and yet reviewing Rima properly has never left my mind because she was so immensely wonderful to work with & I am so happy we had her with us that day. We had a teeny, family-only wedding in my Father's backyard. We worried about having a photographer fit in, given the level of intimacy of the group - but Rima's personality was a perfect fit. From our very first conversations together, I felt like she understood our vision and how the day would play out. Her communications were very clear & I felt like we were on the same page throughout the entire planning phase. Day-of, she helped keep my family in line (tough to do), and hit all the photos we wanted taken but the biggest gift she gave us was her general demeanor and sense of calm - that is exactly what we needed and she handled every hiccup with ease. She even came back after our contracted time had ended to take more photos of our impromptu hora. Very professional, very talented, very chill & kind.

Brindamour Photography's reply:

Thank you so much Katie!! I hope you and your family are doing well and happy early anniversary :) XOXOXOXO

Rima was our favorite photographer that we met, by far. After meeting her for a drink to discuss her style, our expectations, etc, we knew right away that she was the perfect choice for us. It didn't hurt that she had photographed numerous weddings in our venue, so had figured out the best lighting/filters for shooting in that space. She has made it super easy to review her proposals and make payments using an online portal, and was always super responsive when we needed to get in touch. She was a pleasure to have around on the wedding day, and she got our online album to us much faster than we expected! We can't wait to see the album that she so beautifully designed for us, and we would recommend her to anyone getting married in the Tri-State area!

Andria

Married on 05/01/2015

We are so thankful and lucky Rima shot our wedding! We originally met Rima over a glass of wine and after a short conversation and a look at her work, we decided to choose her as our photographer and it was the one of the best choices we made throughout the wedding planning process. Rima shot our engagement photos and made us feel really comfortable as we've both never had professional photos taken before. The photos came out amazing and we were so excited for her to shoot the wedding! Come our big day this past month, we were truly blown away at how true-to-the-day the photos were of our wedding. All of the excitement and happiness amongst us was captured, along with true emotion throughout the ceremony and reception. Not being able to be all places at once, it was such a joy to see the candid, genuine moments of our friends and family together in such a beautiful way. The photos are a perfect mix of the traditional portraits and the caught-in-the-moment candids. We highly recommend Rima to all those planning their wedding!

Deepti

Married on 12/07/2014

Rima was a godsend!! We found her in the midst of dozens of overpriced and pushy vendors. We were so happy that my husband and I booked her after meeting her just once. She photographed my henna, wedding ceremony and reception. She was so calm and so sweet and made me feel so, so comfortable and beautiful considering all the anxiety I was feeling through the entire process. Rima is firm but not pushy. Getting family (and kids!) together for portraits is not easy and she did it with ease. The pictures, video and Polaroids were all SO beautiful. There are no crazy special effects or extreme Photoshop, just beautiful pictures. Her ability to capture those amazing moments is only proof of her talent and years of experience. I still cannot stop staring at my wedding pictures!!!
Are you interested?
Send a message