22 Reviews
Recommended by 84% of couples
Quality of service

4.2 out of 5 rating

Average response time

4.3 out of 5 rating

Professionalism

4.2 out of 5 rating

Value

4.1 out of 5 rating

Flexibility

4.2 out of 5 rating
Awards
4 User photos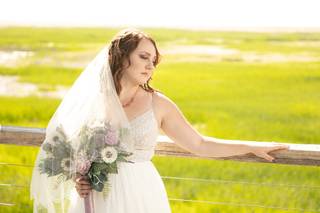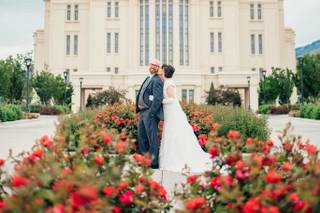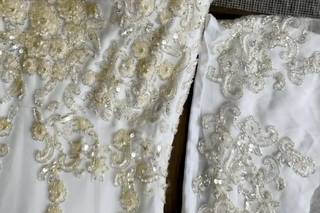 Kendra N.

Married on 07/11/2020

Bridal Brillanace is Amazing

Easy rentals and great prices!

Patrick

Married on 05/17/2017

So amazing. My wife loved her dress and the staff there were very accommodating and the price was just right. I recommend renting a dress and saving money on other things for your wedding.

Katelyn

Married on 11/19/2016

Thank you so much bridal brilliance! The person that helped us was so friendly and helpful. If you plan on renting, definitely donit here!

Are you interested?

Send a message

Kaylene

Married on 09/10/2016

This vendor is amazing! It was the first dress shop I tried and I had found the perfect dress within minutes. The staff was incredible. They listened to what I was looking for and they helped me find the perfect dress that was my style and within my budget. I was very impressed with this vendor!

Ashley

Married on 10/16/2015

Renting is the way to go! I had a lot of choices to pick from and my dress was absolutely beautiful. They checked for any needed alterations and had my dress ready to go for pickup. I'm extremely satisfied with my experience!

Walked in and found the perfect veil for a reasonable price to rent. Great service!

People! Renting your dress is such a great idea! I got one of their most expensive dresses for $500, and it was absolutely beautiful. It was champagne satin with a lace bodice. So pretty. They do alterations, but luckily a girl my size wore the dress before me, so it fit exactly at my fitting, and I didn't need any alterations. They take very good care of the dresses, and they look like they've never been worn. Dresses get pretty dirty during bridals and wedding festivities, but they clean them up perfectly. This is a great option for your dress.

I really wanted to rent my dress, and as I was looking online at my options I found Bridal Brilliance. I called and set my appointment. They were very timely and were very willing to work with my schedule - which was difficult to do at the time! I was worried about finding a modest dress, that was still flattering and my style. I went in and explained what I was looking for, the fourth dress I tried on was the one! It was PERFECT. The girl helping me was so cute, and friendly, it was the experience we are all looking for when we walk into a bridal shop. They had to do some alterations for me, but it took their seamstress like 10 minutes to do! She was incredible! The whole crew was amazing to work with.

They were great to work with especially with returning my dress. I had to keep my dress an extra day or two and they were willing to work with me because of my honeymoon! And not to mention I found my dress that was perfect!

Mikelle

Married on 11/09/2013

This was the second place I looked for my dress. The first dress I tried on I knew it was the one! It wasn't my size, but they made it to be my size with some alternations and it turned out perfect! This is definitely the place to look for dresses! Val was so nice and so willing to work with you! BEST RENTAL PLACE EVER!!

Val is amazing! Get your dress here! There are so many amazing dresses to chose from and you can't beat her prices.

Emily

Married on 06/16/2018

I went to look for a new dress (I decided two weeks before our wedding that I didn't like the original one I purchased 4 months ago) with little to no time until our wedding. They were very accommodating to me and my needs and wants. There was no attempt to make me spend more money and all of their dresses are between 200-500 so no matter what you try on you know you won't be falling in love with a ridiculously priced dress. The service was excellent and the tailor they sent me to was fantastic as well. The pick up and drop off went smoothly and was super easy. They also give you the dress 2 weeks in advance in case you need it for that long. I didn't use this service as I picked it out 2 weeks before and got it altered the week of but I think that's a great feature.

Melanie

Married on 08/06/2016

After seeing my sister spend so much of her hard-earned money on what was an incredibly beautiful dress, it made my heart sink thinking of spending just as much, if not more, on the dress that I dreamed of walking the aisle in. I decided that it wasn't important for me to keep my dress after the wedding as I know too many people that end up locking their dress in a closet or a box for years without touching it again.
I had some difficulties in the beginning working with them, as the dress that I tried on at their Clearfield shop I absolutely loved. However, after saying yes to my dress and attempting to book the dress, it happened to be that my bridal consultant overlooked the dates it was already reserved for, and my date was one of them...
I sadly couldn't find a second dress at that location that I loved just as much and didn't want to settle; however, I loved the idea of renting a dress that originally cost potentially thousands at a fraction of the cost. That afternoon, I managed to get in for another appointment at their SLC location and found the PERFECT dress. I fell absolutely in love with it. I had been heartbroken and so worried that I wouldn't find another dress, and it ended up being meant to be. The second dress matched our wedding theme PERFECTLY, and was truly a fairy tale gown. My dress was worth close to $3K, and I spent roughly $600 on it. My alteration appointment wasn't booked on their end as it should have been, but upon my call to confirm it they managed to fit me in last minute and delivered my dress to the alterations gal in perfect timing with no issues whatsoever. SHE was even a complete gem to work with. The dress was beautifully dry-cleaned upon pickup, and a dream on the wedding day. Photos looked amazing, and I felt like a million bucks. I highly recommend Bridal Brilliance Rentals to anybody looking for their perfect gown. They have a plethora of styles to choose from, and so many sizes for everybody.

Sarah

Married on 06/07/2014

I found a stunning and unique dress here for 1/3 what other stores would have me pay for something that looked exactly the same as everyone else's dress. I searched four different stores in tears before finding my perfect dress at the perfect price right here.

I loved the dress I rented. They were so easy to work with and even let me have it a little sooner so I could do my bridals. I would recommend them for sure!!

Brianna

Married on 07/15/2015

I loved working with Bridal Brilliance. They were very quick in getting my dress altered and ready for my big day. Their staff was great from fitting all the way to returning the dress!

Ruth C.

Married on 06/14/2019

Great experience overall

I loved the atmosphere in this place as well as the nice selection of gowns. It was easy to pick the styles I wanted to try on and then have them taken to a nice, bright changing/showcasing area with beautiful mirrors and halogen lighting. They were also super flexible with me when I needed to adjust my rental window. My only disappointment was having one fitting prior to alterations instead of another just after alterations (the bustline was puckered and gaping a bit even after the alterations; thank goodness for silicone gel pads or it would have been a problem!) However, overall this is a fantastic rental place for beautiful wedding gowns.

Michelle

Married on 10/24/2015

I was having a hard time finding a dress that would be ready quick enough so renting worked out great. The girls at Bridal Brilliance were super sweet and helpful. The selection was great and I was able to find something I loved! I did have a problem with some of the stitching being loose. It was supposed to be fixed before I picked it up but was not. It wasn't noticeable enough to be a problem, though. Bridal Brilliance is a great option for people who don't want to buy or don't have time to wait for a dress to be ordered in.

Jessi

Married on 09/13/2016

I stumbled across Bridal Brilliance Rentals one Saturday afternoon and the owner was very sweet and very helpful! I fell in love with a dress and it was reserved for around the same time I would need it. She told me not to worry, and "That's what we do!". When I came in for my appointment the following monday to show my maid of honor and mother, the sales lady was so snobby! She said that this dress was unavailable and was even bugged I wanted to try it on. I explained that the owner said she would work with me, and the sales lady put the dress in the room and went and called the owner. She didn't help me in the dress, didn't help me out of the dress.
They offered me the dress for a few days before my wedding to one day after-- with no discount.
I heavily considered it, since I was in LOVE with this dress, but the sales lady was SO rude and not helpful that it ruined my experience with them.

The owner is so sweet and they have a beautiful selection, but they need to work on the customer service from the sales associates! Worth a check out if you are looking to rent!

Greg H.

Married on 12/20/2022

Worst experience ever

STAY AS FAR AWAY FROM THIS PLACE AS YOU CAN. We had the most horrible experience ever dealing with the dresses and trying to get ahold of people. We live out of state and traveled several times for fittings. My daughter chose a dress and at her final fitting when we pulled the dress out of the bag it was stained, torn, and snagged. As if we needed another reason to say no to the dress, the alterations they promised were possible were in fact not possible to do. With three weeks until the wedding day we searched the shop for a second choice dress. We found one that would work and miraculously fit VERY well. It needed a TINY adjustment at the shoulders and the seamstress was going to add long sleeves. We told them a family member would be picking the dress up to bring it out of state to us. We got to try in the dress the day before her wedding. IT WAS HORRIBLE! The seamstress had pulled the shoulders up SO FAR that the waist of the dress was at the bust. The bust was then way too high and totally empty when on. The whole chest area was super tight because it was supposed to be the waist.. The seamstress had made the shoulder/armpit seams so much smaller, and the sleeves shorter than we asked and so tight that my daughter literally lost circulation in her arms and hands. The dress pulled so hard under her armpits it left the front of the dress puckered. After wearing the dress for an hour she was in tears because it was so painful, so she took it off. She tried again later in the day to wear it and again after an hour of not feeling her arms and hands she had to take it off. The wedding dress is the focal point of a wedding. This was terrible beyond belief. Now we have to submit all this info and photos etc to prove what happened but the manager said they don't stand behind their alterations. WHAT DOES THAT EVEN MEAN? You hire a seamstress because you feel she's capable of handling your expenses gowns and then don't stand behind her work? I didn't hire her. They did. This is the worst experience I've ever had. I would honestly stay away from this place AT ALL COSTS. By the time we paid for last minute unexpected alterations on a dress we didn't even want but had to settle for etc it was well over $800. Ruined the whole day and now I have to fight about it to get my money back.

Melissa L.

Married on 04/21/2022

Very poor little experience

Renter beware!! If I could give less than 1 star I would. I was initially impressed at our first visit to Bridal Brilliance. They had a good selection of dresses and Chad was friendly and helpful. My daughter found a dress but it did need a lot of alterations. We were promised the world with all of the changes we could make to the dress. Fast forward to the first fitting. The dress was awful!! The alterations were terrible. The dress was completely unwearable. It was so tight through the chest we could barely do it up and my daughter looked like she had 4 boobs. We were told that it could be fixed so we scheduled another fitting. Unfortunately the dress was only slightly better at the second fitting. Being a week before the wedding this really threw us for a loop. I was just praying my daughter would actually have a wedding dress to wear. She spent the night in tears and completely panicking that they dress wasn't fixable. In the meantime we had to cancel her bridal pictures, scheduled make up and hair appointments she had for her pictures. We had ordered a bridal bouquet that was 150.00 that we pretty much had to throw away. We picked up the dress at the final fitting 3 days before the wedding and it finally did fit. The alterations were still very poor. They added fabric to the back of the dress and you could see every stitch. They added sleeves and they were fraying around the edges. We had to tuck them in so they weren't seen. The dress was also not very clean and poorly pressed. Overall a complete disappointment. I expressed my disappointment with them and told them I felt they should give me a refund for the bridal bouquet that had to purchase and couldn't use because we didn't have a dress. I was told that he would see what he could do and get back to me. That never happened so I reached out again and was told I would be contacted by the manger. Still never happened. A couple of weeks later I received a text asking for my Venmo so they could issue a refund. Well, that never happened either. Why bother asking for my Venmo when you have no intentions of giving me a refund. I reached out again and was told that they use a third party for alterations and it was up to them to give me a refund. I was told they were actually "helping" me and I was lucky a didn't have to pay any additional fees for the extra alterations. Additional alteration fees for a dress that never fit!!! You're kidding right?!?! Crazy that I would actually expect the dress to fit. The whole situation was stressful. We live 45 minutes away and had to make 3 additional trips a week before the wedding that we really didn't have time to make. They were barely apologetic and the seamstress made jokes about it not fitting. I'm glad she was amused. I didn't find it to be very funny. This company is very unprofessional. They were more concerned with avoiding me than fixing the issue. I hate to leave negative reviews but I feel people should be aware of how they do business. They care about collecting money much more than customer satisfaction. This issue could have been resolved quickly and easily. I have been a business owner and we contracted out work. When there are issues it falls on you when your name is on the door. I know mistakes happen and had they been more willing work with me I would not have left this review. Very poor customer service!!

Emily A.

Married on 10/03/2018

Damaged Beyond Repair

DO NOT TRUST THIS COMPANY WITH YOUR DRESS

After consigning my dress for 3 years I came to pick it up and found that nearly ALL of the beads (front and back) had severe sun damage and were beyond repair. See the attached image to show you just how horrible the damage is compared to the scrap of fabric (on the right) I saved from when it was originally tailored.

I brought it back in immediately, and they admitted that it was IRREPARABLE sun damage on their account. They just said sorry and offered to Venmo me the amount agreed upon in the contract (25% of the dress's value).

I reached out to several seamstresses, and the designer of the dress, and every person has said that nothing can be done. Even if by some miracle I were able to get the same beads (the designer will not sell me the beads, I asked), it would take HUNDREDS of hours to replace the beading.

I signed my dress up for consignment with the knowledge that rips, tears, stains, and maybe even some bead loss would be possible and to be expected, so I originally thought what was agreed upon in the contract would be more than enough to cover any potential damage. I would never dream that a company that handles wedding dresses daily would damage my dress beyond repair because of improper storage and gross negligence.

I'm sure you can understand the added frustration that no one contacted me about the damage whatsoever for over a YEAR. I had absolutely no idea that my dress was ruined until I picked it up and drove 45 minutes home to unzip the bag and find a yellow dress instead of a white dress.

The reason I picked up the dress in the first place was because it had been over a year since the last rent, which means that it was probably sun-damaged and yellowed a long time ago. No wonder no bride has wanted to rent it since.

No amount of money will be able to replace the sentiment of this priceless object that I entrusted to this company. I understand that they had no legal obligation to do anything more than what was stated in the contract, but wouldn't it have been an act of good faith to take accountability for the (hopefully unusual) circumstance and replace the dress? What about moral obligations? Covering the cost to replace my dress is the least they could have done after 3 years of profiting from it and then utterly destroying it. There clearly needs to be some serious adjustments made to the way they handle and store dresses.

I requested that they please inform me of whatever precautions they were taking to ensure that this would never happen to another bride's property again, and they disregarded my concerns. So now here I am, trying to warn others. They clearly don't care if it happens to my dress, so why would they care if it happens to yours?

I always dreamed that I could pass my wedding dress on to my sisters and/or children. I thought that renting my dress out for a few years would be a great way to mitigate the overall cost and have less of an environmental impact. After a few years, I thought I would get it back so it could be preserved as a memento. How sorely mistaken I was.
Are you interested?
Send a message