35 Reviews
Recommended by 96% of couples
Quality of service

4.8 out of 5 rating

Average response time

4.8 out of 5 rating

Professionalism

4.8 out of 5 rating

Value

4.7 out of 5 rating

Flexibility

4.8 out of 5 rating
36 User photos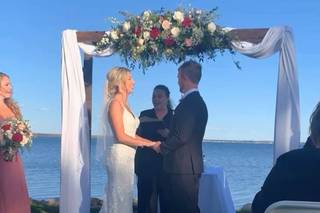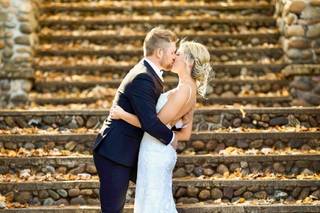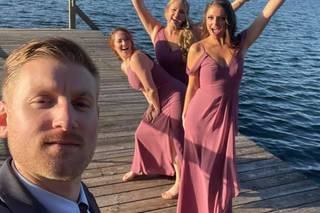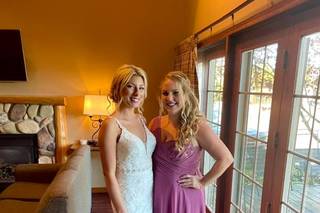 + 32

photos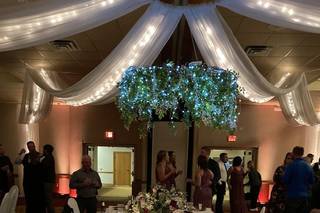 Featured

Brittany H.

Married on 10/16/2021

The best weekend

Highly recommend Breezy Point Resort for your wedding! Bonnie was fantastic. Highly communicative and the entire weekend went smoothly. The Prime Rib buffet was amazing, and guests said it was the best food they had at a wedding. Everything was set up as promised promptly, and the resort accommodations made it a fun weekend for all involved! If able, I recommend renting the Boathouse or Lakeside Lookout with bridal party - we had so much fun getting ready in these centrally located cabins. 10/10 recommend.

+ 2

photos

Breezy Point Resort's reply:

Thank you beautiful bride!!! We truly appreciate you kind words. Your recommendation means the world to us here at Breezy Point Resort.
Bonnie

Joessa G.

Married on 07/16/2022

Highly recommend

Best experience! Breezy did everything we asked and was amazing!

Diana G.

Married on 10/06/2020

The best day of our lives!

We loved having our wedding at Breezy Point Resort!! Brandi, the wedding coordinator, was so easy to work with. She was wonderful and completely honored what we wanted and made our day amazing! She replied quickly and thoughtfully to each email or phone call. She was very organized, kind and professional -- exactly what we were looking for. Her staff was also fantastic. They were so helpful and catered to our every need for the duration of the whole event. The food was absolutely delicious, and I totally suggest trying the Prime Rib Buffett!! OUTSTANDING!! I would highly recommend having your wedding or reception at Breezy Point Resort. They made the best day of our lives the BEST DAY OF OUR LIVES!!!!

+ 5

photos

Are you interested?

Send a message

Shannon O.

Married on 08/15/2020

The most amazing day!

Breezy Point Resort was the perfect location for our wedding! We got married outside on The Point, had cocktail hour on the decks by the water and had our reception in the White Birch room. The staff was amazing and the day went so well. Sylvia did a fantastic job making sure our wedding went off without a hitch. I highly recommend Sylvia if you are planning your wedding at Breezy. She went above and beyond to make sure we had the most perfect day. My guests all had a great time and I received so many compliments! I love Breezy Point!

Vanessa R.

Married on 12/21/2019

A Wonderful Wedding Experience Had By All!

Our groom's dinner and wedding reception at Breezy Point were amazing! Sylvia Swanson was great to work with. She was up front about the costs of the package we selected, everything included and gave us a thorough walk through of the venue and the reception hall options. We live in the Twin Cities and were appreciative of how easy it was to communicate with her and figure out every detail for our wedding reception. Sylvia also helped coordinate reservations for guests who were part of our block. The hall was set up a day before so we could get in and do some additional set up and drop off the desserts the day before so there was no stress the day of the wedding. We received many compliments about the menu and were able to provide gluten free options for people with food allergies. Everything went very smoothly overall. The staff were helpful and organized throughout the whole night. Everyone had a great time!

Amanda T.

Married on 10/17/2019

Great Communication and Beautiful Location

I cannot rave enough about Breezy Point, Brandi and her team! When starting our research for an all in one resort location Breezy Point was the most budget friendly without skimping on the details. On our first visit/tour with Brandi, she showed us multiple options for the ceremony and also multiple locations for the reception space along with decorations/ideas that can be added. We even booked the Boat House (for a great price) for our immediate family to get ready in and spend the weekend. We were able to decorate the day before and the Day of Brandi and her team kept in contact with us to check in and see if we needed anything and also looked at our ceremony/reception spaces to make sure they were set the way we wanted. They even let us store our leftover dessert in the fridge overnight. Everything was so perfect.
It was very important to us that the ceremony and reception were at the same site and that guests could stay on site with us to spend the day/night. Breezy Point was perfect for this and Brandi and her team made the planning process so easy!!!

Amanda W.

Married on 08/10/2019

Wedding 8.10.19

Breezy Point will forever hold a special place in our hearts! We had the best day of our lives at Breezy! When i first reached out to Brandi about pricing and options for a summer wedding, she was very responsive and made the experience SO EASY! From the communication, pricing, options, flexibility.. the list goes on! We had the most perfect outdoor MN summer wedding. The resort is so accommodating and my guests had an absolute blast the whole weekend. There is so much to do! We can't wait to come back and enjoy the resort again! Our guests had so much fun and we will cherish that weekend forever! We also had our rehearsal dinner on the Breezy Belle, which is a MUST! It was such a fun, unique experience!

Caelan D.

Married on 07/20/2019

Best day ever!

Everything was perfect from the hospitality room that my bridesmaids got to use for getting ready, to the staff and the amazing buffett style dinner we had served for around 220 people!

Heidi R.

Married on 05/18/2019

Absolutely amazing

I highly recommend Breezy for your upcoming wedding! It was a beautiful location even on a rainy day! All of my guests were traveling to the location and many have told me they cannot wait to come back a different time just to enjoy a stay. The food was excellent and the employees were extremely nice. Brandi was such a pleasure to work with, easy to communicate with and made our dream of that day to come true.

Whitney

Married on 02/16/2019

Breezy Point Saved My Wedding

Brandi at Breezy Point Resort saved my wedding. Not only had my original venue closed 2 months before the wedding, but I also broke my leg a month before! Brandi helped keep my head on straight and worked closely with my mother-in-law to make sure we had everything we needed. The staff was amazing; kind, courteous, helpful and all smiles! They even got me a wheel chair for the night since I couldn't walk. Definitely check out the different ballrooms at the Resort. We had the Lakeside ballroom, which was perfect for 65 people. Lots of space and room for the kids to run around. Our wedding was in the winter, which was fun for our Minnesota family who loves to ice fish and skate. With Pelican lake right there, we had an awesome weekend of fun and games before the wedding! Breezy even maintains several lakeside ice-skating areas! Awesome treat!

Angie

Married on 08/04/2018

We got Married August 4th 2018! We seriously had the best day of our lives!! Brandi H was amazing to work with. She exceeded all of our expectations! We did have a little rain the day before the wedding so some of our plans did have to change but it went very smoothly! The venue was amazing! the Food was extraordinary and our guests had a blast!!

Jaran

Married on 06/16/2018

My wife and I just had our wedding at Breezy Point resort this June (2018) and had a wonderful time! After a year of planning and staying in contact with Breezy Point staff through all the details, everything couldn't have went better. We actually only had one contact with Breezy (I'm not sure if I can give up her name) which was great because then we only had one point of contact for all our questions. We never waited for responses and had a direct line to her all the time. The food was absolutely amazing, the staff at the reception and ceremony were on top of everything, and we never had to worry once. Rain was a slight issue, however our main contact with breezy called me the day of our wedding and said plan B for the ceremony is already set up for us just in case the weather pushed us in doors (no extra charge). Luckily, the weather cleared and the staff at Antlers was on top of clearing out the water and setting up the ceremony area. We had a wonderful time and so did our guests! We are looking forward to spending many anniversaries at Breezy Point. There is so much to do there and accommodations are well worth it.

Angi

Married on 10/21/2017

We couldn't have been happier with our wedding at Breezy Point. The entire day was seamless due to the professional way Breezy staff handled everything with all of our vendors, family, and guests. Brandi was amazing from the day we met her. She coordinated everything beautifully, always got back to us quickly with answers to our thousands of questions. We had a late October wedding and using the pavilion was the perfect way to have an outdoor ceremony at that time of the year no matter what kind of weather we had. The food was fabulous and had great reviews from our guests. The Lakeside Ballroom for our reception was absolutely gorgeous. It over looked the lake and we had plenty of room for guests to move around and dance. Tables were spaced nicely apart so nobody felt too squished. We were able to set up most of the reception space the day before making the morning of the wedding easy for everyone involved. The fall colors were gorgeous for our wedding photos. We would do the exact same thing again and plan to celebrate all of our anniversaries there.

+ 3

photos

Breezy Point was wonderful!!! Beautiful site and great recommendations on local vendors if you are not from the Brainerd area. Very accommodating with our needs! Wonderful service in every category.

Kari

Married on 05/09/2015

Brandi and the entire staff at Breezy Point resort were very hospitable and accommodating. We had a large room block and they continued to accommodate. From the chefs to the shuttle drivers, everyone made sure that we had an amazing and memorable weekend. Our guests all raved about how impressed they were with the lodging and wedding facilities. The breezy staff all seemed happy and smiling the entire weekend.

We also had a golf event at Deacons and the staff there were also very accommodating and flexible.

Farrah

Married on 09/27/2014

We got married on the Breezy Belle and it was a beautiful ceremony. I worked with Sylvia, Group Sales Manager, and she was great! She was very helpful and made our day very special.

Bob

Married on 10/12/2013

Breezy Point is a wonderful resort with a variety of stay options, fishing, boating, biking, hiking, lounging and great bar with nightly entertainment. Golf courses are great and great places to shop nearby.

Erin

Married on 10/12/2013

I held my wedding ceremony and reception at Breezy Point Resort. My ceremony was at Antler's Pavilion and my reception was at the Lakeside Ballroom. The space was absolutely beautiful and my wedding coordinator, Brandi, was amazing. She made me feel at ease and answered all of my questions. Also, the value for this space was reasonable. I would highly recommend having your wedding here.

Branden

Married on 10/01/2011

By far the best place to have a wedding at. Our day was perfect. The people at Breezy Point are great to work with and they made our day perfect!

Michelle

Married on 05/26/2019

Wonderful outdoor ceremony and reception!

Breezy Point Resort was a fantastic venue for our outdoor ceremony and reception at Antlers Pavilion! We LOVED Antlers Pavilion for our reception because of its unique outdoor feel surrounded by pine trees, yet covered from the sun so no one would get heat exhaustion. Sylvia answered our many questions throughout the year before our wedding weekend. As we were the only outdoor wedding that weekend, we were kindly offered to move to the Point Lawn at no additional cost which seemed to be reserved for larger outdoor weddings. Breezy Point was the perfect venue for an entirely outdoor wedding at a reasonable cost.

Ellen

Married on 08/04/2018

Fantastic experience! Brandi was so accommodating to all our requests! She was also a huge help on the big day.

Jill

Married on 10/08/2016

Breezy is awesome and Brandy is great to work with!

Joanna

Married on 08/08/2015

We had our wedding at Breezy Point resort and it was the perfect place for us! Our rehearsal dinner was on the Breezy Belle which was a great way to show visitors the lake and do something unique for the local guests. We had our ceremony at Antler's Pavilion and reception at Lakeside Ballroom. The ceremony site was so pretty and natural with the wood so didn't need much added. Even though the weather was great on the day it was nice that it was covered just in case. The reception site was perfect for us and our 150 guests. We used one of the small rooms off the ballroom as a 'kids play area'. The dance floor was on the far side of the room so it was nice for guests that didn't feel like dancing to relax. Only slight negative was the dance floor was very hot on the night but that could have been because it was packed with people! The food was so tasty and plenty of it at the cocktail hour on the Canopy deck and the buffet in the ballroom. We had so many compliments on the resort and the day. The complimentary shuttle was great and Sue the driver was awesome. Best of all we had Brandi working with us from the resort and she is absolutely amazing! She answered any and all of my questions no matter how busy I know she must have been. She was also around at important times during our stay to help us out and make sure everything was perfect. Thanks so much Brandi & Breezy Point Resort!

Kristen

Married on 10/18/2014

Brandi was my wedding planning contact at Breezy, and she made my wedding planning a breeze! Truly though, I planned the whole deal from NJ, and Brandi was very responsive to all of my calls and emails and super helpful. Brandi understood that we were a small wedding party looking to keep things simple, and really helped me realize the wedding that we wanted!

We rented the Boat House (which was beautiful!) for a couple of days and got married on the lawn, had dinner at the Marina II restaurant (where we were able to bring in our own wedding desserts from a local baker, Laurie's Sweet Treats), and we could have even had our own private bonfire had we wanted to. Our wedding was 9/20, so already off-peak and the resort was (happily) very quiet.

My only beef was the front desk staff ("professionalism"), who seemed totally incompetent/disinterested half of the time, and left me no confidence that they'd actually hand out my guest's gift bags. So I just texted my guests to make sure they grabbed them :)

Overall, Breezy Point was lovely in the fall, and it was the perfect spot for my husband and I to celebrate with our close friends and family.

Ronda

Married on 05/31/2008

Beautiful spot for a wedding.
Are you interested?
Send a message