Reviews
5.0 out of 5 rating
Quality of service

5 out of 5 rating

Average response time

5 out of 5 rating

Professionalism

5 out of 5 rating

Value

5 out of 5 rating

Flexibility

5 out of 5 rating
100%
Recommended by couples
52 User photos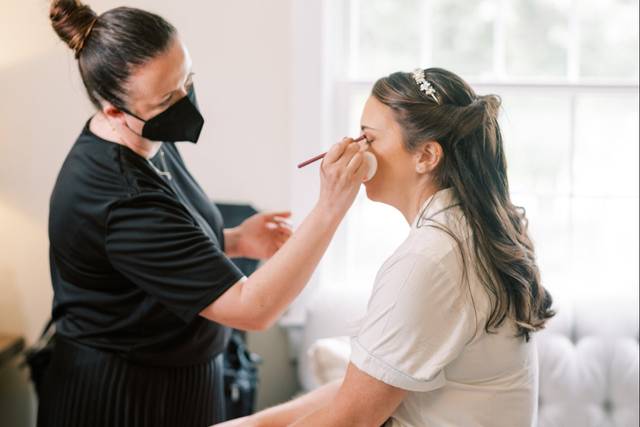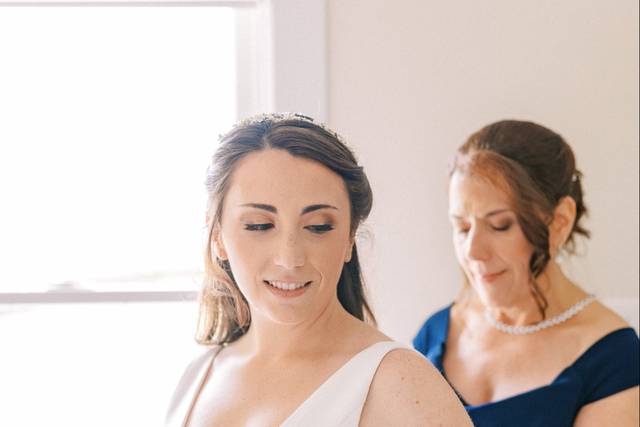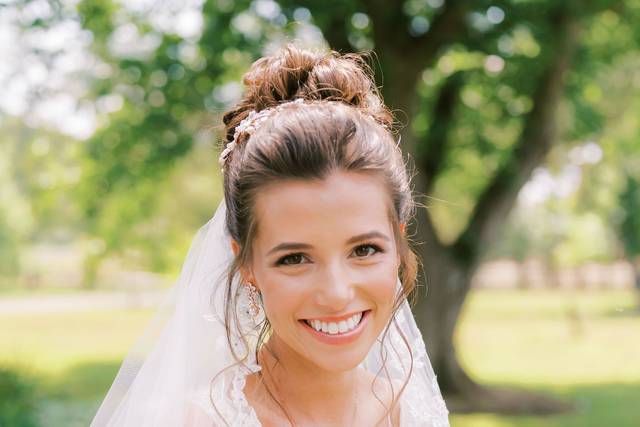 + 48

photos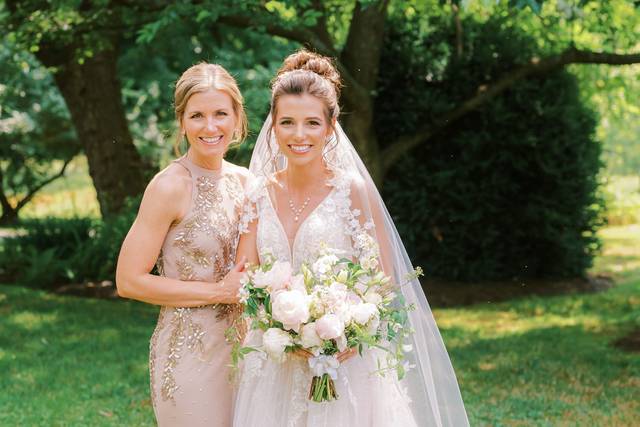 Laura M.

Married on 06/24/2023

Felt so beautiful!

I hired Finn for my wedding on 6/24/23 to do my makeup, the moms, and my bridesmaids. She came as a recommendation from a friend who has worked with her and hired her for her wedding that I was in. She was so professional and fabulous to work with! I felt so beautiful and my makeup and all my girls looked perfect from beginning to end!

Faith P.

Married on 06/10/2023

Finn is lovely!

Finn did my makeup and the makeup of my bridesmaids and moms (mom in law and mom). My favorite thing Finn did for me was give me great suggestions at our trial for products to help make my skin as healthy as possible for the wedding. I followed her advice and my skin was probably the best it had ever been, even despite the pre-wedding stress! Finn is also extremely talented in makeup. I will say some of us felt the makeup was more than what we were used to, but in the pictures everything looked fantastic. Finn is great to talk to and extremely caring. I highly recommend her!

Ally B.

Married on 04/22/2023

Finn is the BEST!

Finn is an incredibly talented and knowledgable makeup artist! She was professional, friendly and helpful from the first time I reached out to her until the moment I walked out of the room to go to my ceremony. Finn gave great tips for taking care of my skin leading up to my wedding and answered all my questions along the way. She even helped calm my jitters while doing my makeup! I would recommend Finn to anyone and everyone! She is truly the best!

Are you interested?

Send a message

M.s.

Married on 10/29/2022

Dream make up artist

Finn did the make up for one of bridesmaids for her wedding in 2019 and after seeing how gorgeous my friend looked— I knew I had to hire Finn— and I was not disappointed! From my engagement photos, to the trial, to my wedding day, Finn was an absolute dream and I have never looked more beautiful. RUN don't walk to hire Finn!!!!

Laura O.

Married on 10/08/2022

Finn made me feel absolutely beautiful!

Finn is an amazing makeup artist and awesome person who made my wedding day so much better! The looks that she created for me and my bridesmaids were natural and had everyone looking like the most beautiful version of themselves. Finn has such a knowledgable and kind approach. She was always there to answer any questions I had and even volunteered to talk to my mother who had never had professional makeup done before. She proactively coordinated with my hair stylist about timelines which took the pressure off myself as a very busy bride. I loved her holistic approach to skincare recommendations during the trial that led to my skin looking its best and most hydrated for the wedding day. I felt my most confident and beautiful on my wedding day because of the amazing look Finn created and I am so thankful!

Taylor H.

Married on 09/10/2022

Incredible makeup artist who loves what she does!

From the moment I first spoke with Finn, I knew I needed to book her for my wedding. She was so knowledgeable, and genuinely loves what she does. As someone who wears very little makeup, I was hesitant in having professional makeup done for my wedding, and not looking like myself but Finn made me feel beautiful! On actual wedding day, Finn and the Blush Away team did an incredible job on me and my girls. Every single one of my bridesmaids are still talking about how much they loved their look. If you are looking for a makeup artist who will make you feel like the gorgeous bride you deserve to be on your wedding day, look no further than Blush Away. Thank you, Finn!

Julia N.

Married on 12/30/2021

Book with Blush Away!

Finn was such a calm, positive presence for me on my wedding day! My makeup was beautiful and lasted the entire night. Finn was also very understanding and flexible, since my getting ready location changed a few times. From the moment I talked to her on the phone, I knew I wanted to book Finn!

Onja B.

Married on 10/09/2021

The Best!!

Finn was amazing! I initially thought I wanted airbrushed makeup but after speaking with Finn we went the traditional route and it was perfect! My makeup was the best Ive ever had and it lasted the entire evening! I have been in weddings where no one is happy with how they end up looking and this was not the case with Finn! All of my bridesmaids and the mothers were so happy with their makeup! Finn has a great knowledge of skin care which I found so valuable both for the wedding prep and everyday! I would use her again without a second thought!!!!!

Blush Away Makeup Studio's reply:

Hello Onja,

Thank you so much for the lovely review, you are amazing. It was such a joy to work with you. What a stunning bride you were.

Thank you,

Finn

Elizabeth

Married on 10/08/2021

Simply the best

This is long overdue, but as I've been attending weddings after our own I've been reflecting on how AMAZING Finn is! I didn't have a traditional bridal party, so Finn got to give each girl their own unique look and absolutely CRUSHED it. All the girls were commenting on how talented she is and asking for a referral. She was also incredibly kind and calming. I was the most anxious I've ever been in my life leading up to our wedding (hello, pandemic), and getting to sit in Finn's chair was seriously the best therapy. I started loosing my voice at one point while she was working on me, and she even started speaking for me. Could not recommend her more! Looking for another excuse to work with her again…

Jennifer E.

Married on 10/02/2021

The most beautiful, soft romantic makeup on the most beautiful day

Finn, from Blush Away Makeup, was so wonderful to work with for my wedding.

The makeup she did on myself, all five of my bridesmaids, my mother, and mother-in-law was stunning. Despite the fact that we all look incredibly different everyone who got makeup done looked incredible.

Finn even took the time to speak with my mother in law, ahead of the wedding, to discuss her skin sensitivities and concerns.

I really felt like I looked my most beautiful on my special day.

Thank you again Finn for all your hard work!

+ 2

photos

Blush Away Makeup Studio's reply:

Hello Jennifer,

Thank you so much for taking the time to write a review, you are so kind. I had so much fun at your wedding and loved helping you. You were stunning.

Thanks,

Finn

Emily E.

Married on 09/25/2021

Finn is a MUST.

Not only is Finn lovely to be around, she really listens to what you want and executes accordingly. Finn knows her stuff, is delightful and very talented. I wanted a very natural and light look and she nailed it!

Madeline D.

Married on 09/10/2021

Finn - Exceptional, Professional, and Amazing to work with

Finn was incredible to work with and made myself, all of my bridesmaids, my mom and MIL look and feel like our best. She was extremely organized which was very helpful to me as I was working full time while working on my masters and living in Georgia. We did a makeup trial a few months before the wedding which was extremely helpful to see what the look would be on the big day. She listened to what I wanted and executed my vision perfectly. The day of the wedding Finn was on time and ready to go! I was last to get my makeup done and I remember her saying "I want you to really relax while I put your makeup on because the rest of the day is going to fly by!" which was of course 100% true and I was glad to have those minutes to really relax and soak it all in! I could praise Finn all day long and would recommend her for any formal occasion!

Theresa A.

Married on 08/27/2021

Amazing makeup artist

Finn did an amazing job with my bridal makeup, as well as makeup for my mom and seven bridesmaids. She was super helpful at my trial and created a beautiful natural look that was exactly what I wanted and gave me some good skincare tips. The morning of my wedding she was so calm and organized but also tons of fun- my bridal party all had a great time getting their makeup done and everyone loved their looks. I would 100% recommend Finn to anyone who needs a makeup artist for their wedding or any other event!

Danielle L.

Married on 07/10/2021

Finn is amazing!!

I highly recommend working with Finn at Blush Away Makeup. I have worked with her 3+ times and my experience has always been great and consistent. She is friendly, talented, and easy (a d fun) to work with. I can't recommend her enough!

Ali T.

Married on 05/15/2021

Finn is amazing!

I highly recommend Finn for a makeup artist. She did an AMAZING job on both me and my girls who got ready with me. My face broke out in a red heat rash and she had the right products to help it go down and be perfect in time for me to get dressed. You won't regret hiring Finn!

Kelsey C.

Married on 05/01/2021

Finn is a GEM!

I worked with Finn for my engagement shoot, make up trials, and day of and she was absolutely perfect. She truly listens to her clients and gives you a FLAWLESS look. When the power went out at our venue the night before the wedding and still wasn't on morning of, she came earlier than expected and made sure everything was good to go for us to get ready. She is kind, accommodating, organized, and just a true joy to be around. Hire Finn for your wedding make up and you will not regret it! :)

Rachel S.

Married on 03/20/2021

Finn is the absolute best

I was so pleased to work with Finn on our engagement shoot and ultimately our micro wedding. She is such a well organized, calming presence and I loved interacting with her from start to finish. You can immediately tell she takes a lot of pride in her work, and really helps to ensure a smooth and easy wedding day. Most importantly for me, I felt like Finn and I came up with a makeup plan that really allowed me to look and feel like the most gorgeous version of myself. And, I definitely cried during our ceremony and my makeup didn't budge! :)

Kelly C.

Married on 11/04/2020

She puts the "ART" in Makeup Artist!!

Beautiful work!! My wife and I hired Finn to do our wedding makeup and we could not have been happier! We looked great!! My wife had a vision that she was easily able to deliver. I, on the other hand, genuinely appreciated her help and guidance as I am not a person who wears makeup. She was able to talk through the process and made insightful recommendations that resulted in an amazing look!! She even made custom colors for us on the spot! She is kind, knowledgeable, and incredibly professional! You cannot go wrong by trusting her to make you look great. We will hire her for all of our makeup needs!!

Shelby T.

Married on 10/31/2020

Wonderful!

Finn did such a wonderful job with my makeup! I requested a bold lip, and she created a bold, custom color that stood out beautifully in all of the photos. The makeup brought my entire wedding look together! I could not recommend her more!

Mother T.

Married on 10/24/2020

Fantastic Job!

Finn is a lovely person and did a fantastic job with everyone's makeup. The bride and bridesmaids were interested in a pretty, but natural look. She got it perfectly and they all LOVED their makeup. Having a wedding in the middle of a global pandemic presented special challenges. Finn made everyone feel beautiful, special, comfortable and safe. We cannot recommend her highly enough!

Thea K.

Married on 05/24/2020

Perfect Wedding Make-Up!!

Picking a wedding makeup artist can be scary (you dont want to make a mistake and not love your look!), but from my very first interaction with Finn at Blush Away Makeup I knew I was in good hands. She nailed exactly what I wanted for my wedding at both the trial and the wedding day itself. My bridesmaids were also super pleased which means a lot as I wanted them to be happy with the way they looked too! Do not hesitate to chose Blush Away Makeup, Finn will listen to your vision/preferences and give you exactly what you want, even better than you thought!

Meredith B.

Married on 05/16/2020

Stunning Wedding Look!

Finn is an absolute joy to work with! From the first introduction through the wedding she wants to ensure that you will not only look beautiful, but feel beautiful as well. Finn focuses on bringing out your natural beauty which means she doesn't just apply makeup. Throughout the trial, Finn discussed with me my skin care and makeup routine. She gave me dietary suggestions as well skincare instructions to help me in the months I had before my wedding to ensure a glowing and healthy look from the inside.

On the day of my wedding, Finn made me feel pampered and special. I felt completely at ease knowing I was in her hands. After she was finished applying my makeup, I could not stop looking at myself! When my maid of honor and my photographer saw me they kept telling me I looked like a supermodel!

Throughout the day and into the night, the makeup held up extremely well. I felt confident and absolutely radiant!

My husband said that Finn enhanced my beauty and and personality without changing me. I could not be more pleased with the way everything turned out and I would highly recommend Finn for you wedding day or any other special event.

Stacy L.

Married on 03/07/2020

I felt so BEAUTIFUL on my wedding day!

I was married on March 7th, 2020 in Culpeper VA. Our wedding venue connected us to the fabulous Finn at Blush Away Makeup for our wedding makeup needs. Finn was amazing! She was organized and on top of all details, worked with us to create a smooth timeline in getting myself and all my girls ready for the day and made us all feel like models on wedding day. She also worked with me a few months prior to the wedding to put together a full face care routine to assist in getting my skin to feel great and healthy and she sent me a few self care suggestions and routines to make sure I was taking care of myself through the expected wedding planning stress. Not only will you feel incredibly beautiful and glamorous on your wedding day, but you will also walk away feeling like you have a new friend. Finn is extremely talented and a wonderful person and you will be thrilled to have Blush Away Makeup glamming you and your girls up on your wedding day!

+ 9

photos

Kendra H.

Married on 01/25/2020

Excellent makeup artist!

Finn did a wonderful job of doing my makeup on my wedding day. She is easy to talk to and truly listens to how you want to look on your wedding day. She customized every little detail to exactly how I wanted it! From the trial we made tweaks to the makeup routine and I couldn't have asked for a more perfect look. Highly recommend!

Angela

Married on 11/23/2019

Amazing make up artist!

Finn is an incredible artist. She listened to exactly what I wanted and my make up was perfect on my wedding day. I usually do not wear much make up and she did a great job of making it look natural and highlighting my features. Her attention to detail was unparalleled and she ensured that the makeup looked exactly how I envisioned it. I would definitely recommend her to any bride looking for a great makeup artist!
Are you interested?
Send a message