111 Reviews
Recommended by 100% of couples
Quality of service

5 out of 5 rating

Average response time

5 out of 5 rating

Professionalism

5 out of 5 rating

Value

5 out of 5 rating

Flexibility

5 out of 5 rating
20 User photos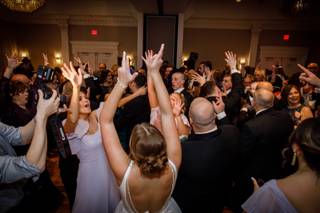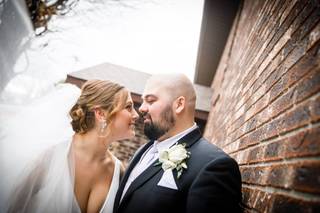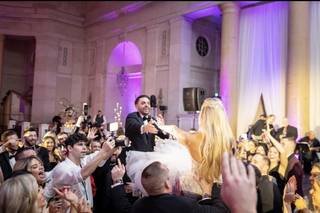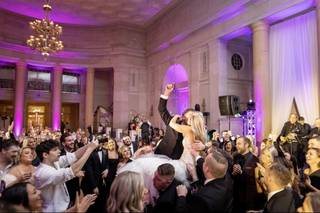 + 16

photos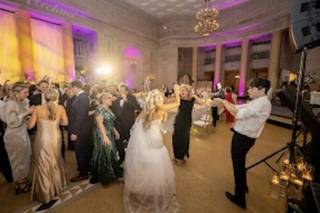 Kristina B.

Married on 05/14/2022

The most unbelievable video I have ever seen in my entire life

If you haven't booked Ben then I suggest you do so now. The quality of his work is unbelievable, he is very talented. You will never have anyone else able to create a perfect video and capture every moment quite like him. I just received mine yesterday and I am BLOWN AWAY. He has made me so incredibly happy! Words really cannot express how satisfied I am. He goes above and beyond and captures every single special moment so perfectly. BOOOOK HIM NOW!!!!!!! 1000000 stars!!!!!! He is truly so talented NO ONE in this industry compares to his work. I am seriously blown away in awe! Thank you Ben for everything you did to make my wedding video so extremely special. I really value you as a person. Thank you!!!!!!!!!!!!! Sooooo much!!!!!

Nicole P.

Married on 04/09/2022

The BEST in the business

We cannot say enough good things about Ben!! Not only for his amazing craft, but also for just being a fun/personable guy to have with us on our special day! The videos he creates are absolutely amazing - like a legit movie! The amount of raw footage we received too was incredible and SO fun to watch. Every single moment was captured. Take it from me, book Ben Pliss!!! We were on the fence about whether to get a video or not because I had seen a lot that just didn't seem that great to me. The moment I saw Ben Pliss' work from a family members wedding, I was like "we NEED that." Well we got it and I am SO thankful we did and that we booked with Ben. The highest quality you can get for your special day that you will watch for years to come.

Julia

Married on 12/31/2021

Amazing One of Kind, Best Energy Videographer

Ben helped us from the start with recommending vendors to us. He was more than just a videographer, he was someone to bounce ideas off of, someone I could contact while planning the wedding to say "what do you think about this" or "will we have time to do this," etc. In addition to this, he was an insanely great videographer. Prior to the wedding, we told Ben we wanted a time lapse of the venue breaking down from ceremony to set up for the reception and he did it and put it together so beautifully. While watching our wedding video, you can't help but ask yourself "how was he in so many places at once?!" from outside venue and drone footage, to footage of the florist (Look NO FURTHER than: On Thai from Surroundings), to our cocktail hour, welcome entrance, first dance, speeches, etc!! Ben has an attention to detail and puts wedding videos together like he is compiling more of Hollywood film than your run of the mill, standard (possibly boring) wedding video. He put ours together like it was a complete production. I could go on and on about how amazing Ben is and how incredible his work is, but I'll let our video speak (go to Ben's instagram/Facebook and look for Julia + Mike 12.31.21 New Years Eve). If you get quotes from videographers and think you'd rather go with someone on the lower end, just know that you will be getting lower end quality and less attention to detail. Ben is a quality videographer who is worth every penny and our investment in him paid off tenfold. My advice is to make the investment in Ben and understand that a wedding video is timeless. Our photos are unreal (shout out to Matt Ramos) but watching the footage from our wedding that was taken in real-time by Ben is something we now have to show our families, future children, and generations to come. Each of our guests who have had the opportunity to watch the video feels like they are transported back to New Years Eve 2021 and can relive the night over and over again. Thank you, Ben for capturing our magical, beautiful night of our lives.

+ 2

photos

Are you interested?

Send a message

Peirce D.

Married on 06/19/2021

A true artist and a consummate professional

Ben is one of a kind. He created an unbelievable video for our wedding in Coxsackie! He goes above and beyond to capture every shot, while keeping a cohesive flow to the entire evening. There are no staged smiles with Ben - everything you see is raw and real. I cannot recommend him enough! Anyone in the Hudson Valley should book him without question.

Kim M.

Married on 06/12/2021

AMAZING!! We LOVE the final product! He used a drone to capture photos of our farm and incorporated beautiful music that was perfect!

Fives stars all around!! ⭐️ ⭐️⭐️⭐️⭐️
Due to the pandemic, we had to change our wedding date (a couple times) AND location. Ben was so accommodating with the changes. He didn't charge us extra and was sympathetic to the situation. His communication with us before, during and after were always made in a timely manner. I felt very comfortable texting him with questions. The video looked like it was professional movie.
Highly recommend!
Kim MacVane

Katherine M.

Married on 09/12/2020

Nothing short of amazing

If you're debating on hiring Ben, DO IT!! You will thank me later! He is incredibly talented but also really kind and understanding! Even though covid changed our plans and we had a small ceremony, our video is still amazing and I am so in love with it! I will always cherish it, and I can't wait to show our children someday!

Yarely A.

Married on 05/15/2020

Amazing!!!!

I can not recommend Ben enough to all the brides out there looking for a videographer for their big day. Ben was easy to work with and he made us feel confident and comfortable while recording us. Plus he wasn't on top of us or our guests all day long like I see other videographer do… he was flexible, friendly, professional and only took him 2 months to gave us the final product.
I love the video and I can't wait to show it to my kids in the future.

Samantha B.

Married on 11/16/2019

We Love Ben & Our Wedding Video!

Having a videographer to capture our wedding day was a huge priority for us, and Ben was our first vendor we booked as soon as the date was set! He had already captured a few of our friend's weddings, and came with the highest recommendations. Ben was so easy to work with leading up to the big day. Your wedding photographer and videographer are going to be following you around ALL day, so you want to make sure you choose a team that you vibe with. Ben is super laid back and not in your face, but still manages to capture every special moment. We are so thrilled with our final video and have watched and re-watched it so many times! If you're lucky enough to have Ben available for your date - don't think twice- book him!!

Kate

Married on 09/06/2019

I always wants to star in a movie!

Ben is a true talent! He captured all of the magic of our wedding day and made it into the best video I could have ever asked for! He is easy going and very fun to work with. He fit right in with all of us and tolerated all of our wild wedding guests. I'd have a wedding all over again just to hire Ben back! He's Marvelous!

Erica B.

Married on 08/17/2019

Outstanding and beyond compare!!

Ben is the best choice for your wedding videography! He is so easy to work with, super responsive and he truly takes the time to ensure your day is perfectly captured! You will not be disappointed with him and he takes the extra step to ensure the quality of your video is the best it can possibly be. Trust me when I say, the wedding videos he makes are unlike any other. They're NOT corny at all; no elevator music choices or common songs from the radio, he truly makes it classy and one of a kind. I would highly recommend to anyone!!

Andrea

Married on 05/18/2019

5/18/19 Wedding

Ben was absolutely amazing to work with! From the minute we saw his work even before my husband and I were engaged we knew we needed Ben to document our wedding day. Communicating with Ben before our big day was effortless and he was very responsive. Ben arrived on time for our big day and he was ready to work. He literally worked his butt off our entire wedding day. He was able to capture every shot we could have imagined! About 15 minutes in I even forgot he was there it came so naturally. Then shortly after our wedding we got our first edit! Ben was very easy going with whatever changes my husband and I wanted for our video. He was absolutely awesome during the process and went back and forth with us several times with no issues on edits. Ben literally gave us the most perfect wedding video that exceeded all our expectations. We can't wait to show our future generations and re-live our wedding day whenever we want. If you haven't booked a videographer yet do yourself a favor and go book Ben, there is no way you will be disappointed. My husband and I can't say enough great things about him!

Danielle K.

Married on 04/06/2019

The absolute best hands down!

The best ever is an understatement! Ben Pliss is without a doubt the most unique, creative and talented videographer there is! He was not only extremely professional but he was also willing to go along with any/all of the craziness and wedding day shenanigans. He made the day so much fun and captured every single special detail and put it together in a video that truly takes our breath away! You're really missing out if you don't have Ben there on your wedding day!

Shelby

Married on 12/30/2018

Everyone needs Ben at their wedding!!

My husband and I got married on December 30th 2018 at Franklin Plaza and we hired Ben as our videographer!!!. I have been eyeing his work for a long time and every time he posted a new video I would tell my husband "BEN POSTED A NEW VIDEO LOOK HOW AMAZING THIS IS!!!!" We are so happy and glad that we hired him. His cinematography style is very different from other videographers in the area and that's how he stood out from others!! Everyone needs a Ben at their wedding, he is so fun and professional! I am so looking forward to seeing our video! Thank you so much Ben!!

Christina

Married on 10/20/2018

Pleasure to work with

Ben is the best! He was a blast to work with and we felt like he was a part of the wedding. We highly recommend his services !

Kailey

Married on 09/29/2018

Amazing Wedding Videographer!!

Stop looking and book Ben!! Seriously, we couldn't recommend him more!! We were a little nervous being in front of the camera, but Ben made us feel completely at ease! He did a fantastic job of capturing our day and I can't begin to describe how happy we are that we decided to go with him. Watching our video was like reliving our wedding all over again, and we got to see so so many things that we didn't even notice the day of. We had some unique requests, wanting footage of us on my family's boat, and Ben did such an amazing job, getting everything we wanted and more!! Ben was a pleasure to work with and he really went above and beyond to help make our day amazing!!

Amanda

Married on 09/08/2018

Above and beyond ...

Where do I begin? It was love at first sight (with his videos, that is)! I accidentally stumbled upon Ben's website when searching for wedding venues and I knew he was the one. Although my husband begged me not to hire a videographer, I showed him Ben's videos and it was not hard to get him to change his mind. Not only is his work the most creative, beautiful, and captivating, his personality is just as amazing. He made me and my whole wedding party feel completely comfortable and I received so many compliments on how nice he was. Also, (and probably the icing on the cake) my niece is extremely interested in videography and Ben showed and taught her all about his equipment (which she still talks about to this day). I could go on and on about how amazing Ben is— these 5 stars don't lie. I wish I could give him a 10! I am forever grateful for you Ben!!

Jes

Married on 09/01/2018

Ben is the real deal! Our wedding video was everything we could have imagined & more!

After seeing how amazing my sister's wedding video was, I knew this guy had to be at my wedding! Because of Ben and his magic, my husband and I are able to relive the best day of our lives on repeat! Your wedding day goes by so fast. You will want a videographer who knows how to capture the best parts of your day and put them together flawlessly. Ben is that person, hands down. He is so enthusiastic and passionate about what he does - his talents do not go unnoticed. And he is SO much fun to be around. It was like he was part of the wedding party. Look no further - book him now!

Lauren O.

Married on 07/21/2018

An absolute pleasure to work with 10/10 recommend!

Ben was so great to work with! He was professional and fun! He did a great job on our wedding video and we could not be more pleased with the whole experience working with him. He has a real passion for his work and it really shows through the finished product. Thank you, sir!!!

Lauren

Married on 06/16/2018

We had beyond a great time and Ben Pliss caught every second. He is forever a part of our day and captured not only the love in the room but the energy. Ben covered every angle and brought everyone's personality through in his artwork, truly a video mastermind. You invest so much in your wedding you can only hope to be able to remember all that goes on, Ben gave us our memories to pass on. We absolutely loved Ben Pliss!!!

Dayna

Married on 03/31/2018

There are a few must-haves on your wedding day. You know like the dress, shoes, BEN, the suit, BEN, flowers, BEN, the rings, BEN. I think you can see where I'm going with this. BEN is a wedding must-have. If you are looking for someone to capture your day like it's the next hollywood feature film BEN is your guy. He absolutely blew my husband and I out of the water with his attention to detail, musical genius, and sheer bad a** videography skills the moment we saw his work. Our wedding video was no exception. We literally watch our highlight video once a week and it's not because we're creepily obsessed with ourselves ;-). It's simply because you guessed it BEN did the most amazing job curating what we refer to as our " 20 minute wedding trailer". Your wedding will be one of the most EPIC days of your life, it goes by in the blink of an eye, and you want the best of the best to capture the heart of what you and your loved ones are experiencing that day. BEN does exactly that in the most unicorn magic type of way. Not to mention---he's fun and super easy going. The perfect energy to have around on your big day. Don't wait book BEN now!

Megan

Married on 12/30/2017

Ben was absolutely professional and amazing to work with! He is a must have for your wedding!

Jaret

Married on 12/30/2017

Having Ben as our videographer was all my wife talked about from the second we were engaged. Ben is great to work with and didn't hesitate to get every shot inside and out even though it was 6 degrees. The finished product looked like scenes out of a movie. You da man, Ben!

Kristen

Married on 12/30/2017

The moment I met Ben I told him he would be at my wedding. I followed his work for years and he was the first person I contacted when we picked a date. Not only did he make himself available on short notice and a date change he was in constant contact with me. His presence on the day of was reassuring and he was just as excited as we were. His energy is fantastic and possibly my favorite thing about working with Ben is how easy and fun it is. He was even our ride to the venue which was perfect and so convenient it gave the groom and I moment to talk with just Ben. Our video was everything I knew that it would be and more. Complete strangers were commenting on how stunning the video was. It made everyone who watched it feel the emotion of the day. His attention to detail is everything. He gave us a work of art to remember our day by and I am looking for excuses to hire him again!! We love you Ben!!! - Kristen & Jaret

Rachel

Married on 11/25/2017

There is one word that overall describes Ben and his videography, and that is AMAZING!!! We originally didn't think we wanted a videographer for our wedding, but we are so happy that we changed our mind!! From the first time we communicated with Ben, we knew he was the guy we wanted to capture our special day. Ben is so passionate and enthusiastic about what he does, and you get that vibe just from talking to him! On the day of the wedding Ben helped ease so many of my nerves and made sure that I just had fun with every moment of our special day, which showed through in the video footage. After the wedding day he doesn't just disappear until your edits are done, he maintains great communication so that you know what is going on and when to expect the finished product. And the wait (which isn't long at all) is totally worth it!! We absolutely LOVE our video and can't stop watching it over and over again!! If you're reading this and thinking about hiring Ben, DO IT!! and don't hesitate!!

Emily

Married on 11/17/2017

Someone recommended Ben to me to use for our wedding video and I'm so glad they did. I was on the fence with a videographer and literally emailed him like two weeks from my wedding and he was so responsive and walked me through the process and extremely flexible with what we wanted to achieve to be within our price range. He captured every moment we wanted and was so great to work with and lots of laughs during our frigid, yet very sunny November day. We relive our wedding every time we watch our video which I've watched 100x plus! Definitely go with Ben, he's the best, knows exactly what he's doing, and his work is second to none! I'm so glad I decided to go with a videographer, and even more thankful we chose Ben!
Are you interested?
Send a message