78 Reviews
Recommended by 99% of couples
Quality of service

5 out of 5 rating

Average response time

5 out of 5 rating

Professionalism

5 out of 5 rating

Value

4.9 out of 5 rating

Flexibility

5 out of 5 rating
39 User photos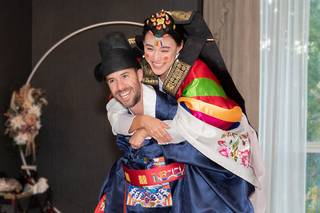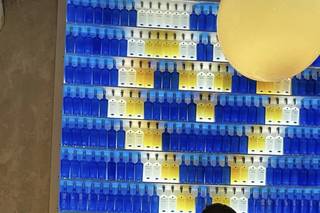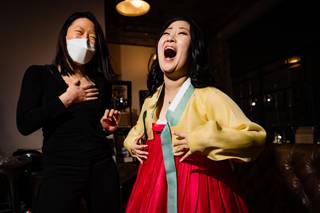 + 35

photos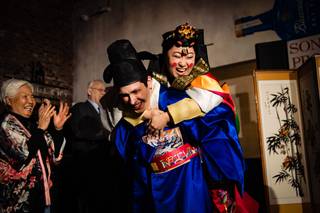 Heidi L.

Married on 11/05/2022

The BEST Wedding Planner+Helper!

Jessica went above and beyond our expectations and her duties, you will not be disappointed at all and your wedding day will flow by with ease. She took care of the whole bridal party and the event all at once and I cannot thank her and her associates enough. If I were to ever had a wedding again (hope not LOL) or if any of my friends need a wedding planner she would definitely be my go-to/recommended person. She has such a sweet personality and energy she will make you feel less stressed out during your wedding planning process 10/10. Thank you so much again ❤️❤️❤️❤️❤️

Kevin

Married on 10/08/2022

Such an Amazing Team!

BDK was recommended to us by a friend and after looking into their work and their services we decided to move forward with them for our Pyebaek. They were so responsive and fantastic to work with throughout the entire planning process. The Pyebaek itself operated smoothly and the BDK team made it fun for us and our families. Would definitely recommend them to anyone looking to do a Pyebaek.

Johnny C.

Married on 10/08/2022

A beautiful, detailed, energetic Paebaek ceremony

BDK Mint creates a beautiful ceremony. They bring so much energy and excitement to a wedding day! They take care of all of the details. Everyone of our guests commented on how their favorite part of the wedding day was the Paebaek ceremony.

Are you interested?

Send a message

Michelle

Married on 09/03/2022

Excellent choice for Korean-American ceremony!

Jessica & her team at BDK Mint were so responsive, easy to work with, and accommodating. We wanted to have a Korean American ceremony blending both cultures, and they knew exactly what to do. They made sure both families and guests from both cultures felt comfortable and fully understood the ceremony. They traveled to Virginia and were punctual, professional and made us feel so comfortable with the paebaek ceremony. Our guests RAVED about the paebaek -- the ones who traveled from Korea were thrilled to see an Americanized version, and the ones who were from the U.S. were newly introduced to paebaek. I highly recommend!

Rae C.

Married on 03/12/2022

Best Wedding Vendor

BDK Mint is amazing! From the start, Jessica was quick and thoughtful in her communication and always happy to take extra time to explain or answer any questions I had. I bought a custom hanbok from BDK mint and we also did a Paebaek ceremony. We received sooo many compliments about the ceremony and many of our guests highlighted it as one of the best moments of the night. Additionally, my dress was amazing and the small details and quality were top-notch.

I would not hesitate to book them again and again and I am already trying to find another event that I can use as an excuse to wear my dress again!

+ 5

photos

Tony M.

Married on 09/18/2021

Product and Then Sime

We ordered a custom hanbok though BDK Mint and had nothing but top-notch service each step of the way. Even the virtual consultation ( due to our living two states away) and measurement session was seamless with the staff's guidance. BDK Mint was extremely helpful in ensuring I, father of the groom, was able to match my wife's hanbok for a unified look. We will direct all of our hanbok needs for us, our children and grandchildren to BDK Mint.

Jung S.

Married on 09/10/2021

Amazing!!!

My husband and I had Paebaek ceremony with BDK Mint and they were so easy to work with and provided us fun experience! We made Paebaek public to our guests during reception and everyone LOVED and enjoyed seeing that!! Our friends who are getting married next year said they're considering to have Paebaek ceremony themselves because it was so enjoyable. Communication was so prompt and smooth, they were very organized and professional, so definitely I would recommend as they would make your wedding planning lives much much better!

Susan L.

Married on 07/31/2021

Perfection!

I found BDK through Instagram and I'm so lucky I did. I am so happy with how everything turned out and they were so easy to work with. Everyone enjoyed and loved watching the Korean Tea Ceremony. Its so worth it! Thank you BDK! It was absolutely beautiful.

Michelle M.

Married on 05/20/2021

One of the best wedding decisions

We hired BDK Mint to host our Paebaek ceremony in May of 2021. The team at BDK Mint was such a joy to work with, from the very beginning of planning in January 2020, till the end of the event, pandemic and all. Unlike many of my other vendors, they had an immediate plan in place for how they would adapt their ceremony to make everyone feel safe. As a bride, I felt so much support and like a weight was taken off of me because I was able to trust in them and rely on them to pull off the event and guide me in the decisions we had to make. While the Paebaek was originally supposed to be a part of our main wedding ceremony in August 2020, we found out my husband's Korean family would not be able to attend due to the pandemic. Jessica and her team were very flexible in allowing us to postpone the Paebaek for a future date TBD. When my in-laws were finally able to commit to traveling dates, within a month of the event, we got a date on the calendar. Communications leading up to the event couldn't have been smoother. On the day of the event, Jessica and Sylvia far exceeded our expectations. Their set up of the backdrop, food, ceremonial robes, was exquisite, with great attention to detail. I was pregnant at the time and they were so helpful in physically assisting me, seamlessly adapting ceremony, and guiding me as a non-Korean bride. They communicated beautifully with my Korean in-laws -- better than my husband can -- and skillfully emceed a bilingual, bicultural ceremony that bridged generations. My friend commented that it was the most beautiful wedding ceremony she has ever seen, particularly in how it incorporates the participation of the parents, siblings, and family friends and weaves in the traditional elements of Korean culture with fun, joy, humor and lightheartedness. The special Korean fruits and cakes were high-quality and so delicious. In spite of working hard in the heat, Jessica and Sylvia remained professional and cheerful all throughout the day. My in-laws loved them and I'm sure they felt more comfortable that day because of Jessica and Sylvia's efforts. Deciding to have the Paebaek in spite of the added complexities and costs to weddings during the pandemic was one of the best decisions we made. We are grateful for the lifetime of memories we will have from this event and look forward to continuing to visit and work with BDK Mint.

Jessica C.

Married on 11/15/2020

Best experience ever!

Jessica was super responsive from beginning to end. We had to postpone our wedding date twice and BDK was super accommodating and understanding about our situation. On the day of Paebaek, BDK showed up early, was so friendly and easy to work with. Paebaek was our favorite part of the wedding and everyone keeps talking about it!

We also got our Hanboks made by BDK and they are truly luxurious and beautiful.

We give BDK a 10 our of 10 for quality, professionalism and friendliness! Love them so much!!

Jiyoung B.

Married on 10/10/2020

Such a kind, effortless and professional experience!

I had heard about BDK Mint through many friends and have seen their work (paebaek) with my own eyes at a few weddings. So of course, they were the only hanbok vendor that I checked out for my wedding!
Jessica was very professional since day one! She was very prompt with answering my many questions/emails and also very patient with explaining the process of renting!

There were many options of hanboks for my mom to rent. She tried a few on and made an easy decision with her specific customizations (designs on the cuffs and collar, for example) pretty quickly.

Renting her custom hanbok was $300 with a pickup on Friday (hanbok was ready in time!) and drop-off on Sunday. Glad that BDK's location is close or else I don't know how I would've returned it in time. $300 seems a little high, but it's not unheard of when it comes to hanboks.

I can see why hanboks cost a lot though because they are made so intricately with lots of care! I would 100% recommend BDK Mint for all future brides!

Anne K.

Married on 06/27/2020

Absolutely love!

Wonderful experience!! We got hanbok rentals for me and my mom along with the full paebaek package. Everyone commented on how fun the ceremony was and were so impressed by how professional and funny Jessica was. Both English and Korean speakers felt at home in the ceremony! My in laws are American but they felt like they knew what to do at all times bc the MC-ing was so seamless.

And the hanbok! Both my mom and I were so pleased with her hanbok. I had gone in to get mine fitted and altered but we had to do my moms all remotely. I was nervous but the end result was perfect! My mom looked so cute and beautiful. Everyone was commenting on how beautiful she looked.

If you are looking for a paebaek ceremony please go with bdk mint. Loved the experience! And if you're on the fence about doing a paebaek — I say go for it!!! Seriously. It was so fun and different and I loved learning more myself about the ceremony. Parents on both sides really loved being able to say some pearls of wisdom and it was just a lovely event.

Oh and one last thing. Their attention to detail is INSANE. During photos they were constantly on hand to help us adjust the headpieces, the apron, etc. They were constantly helping us adjust things that even we didn't notice!

Grace H.

Married on 05/29/2020

Exceptional quality and service!

I can't say enough about my amazing experience at BDKmint! If you're in the market for a hanbok to purchase or rent, look no further! I decided super last minute that I wanted to wear a hanbok for my wedding portraits, and was panicking about finding something in time for our photoshoot back in April. Jess and her mom scheduled me for a fitting right away, and were both so patient with me as I tried on tons of different color combinations and customized silk embroidered add-ons to create the perfect dress to match my cherry blossom vision! I was worried the rental color and design options would be somewhat limited, as it wasn't a custom order and I only gave them one week's notice, but they worked their MAGIC! Jess and her mom were super attentive during the appointment, pulled out all the stops, and the final product was a dream come true! Not only are their hanboks reasonably priced compared to what I've seen back home in NY and NJ, but the quality is fantastic and the customer service is unparalleled. Jess in particular was incredibly communicative and helpful—I reached out to inquire about any florist recommendations she might have, and she sent over a list the same day! Truly an exceptional experience start to finish. Thank you BDKMint!

Sophia

Married on 12/31/2019

Excellent, Wonderful, Amazing, Beautiful, etc!

Jessica and Sylvia have been absolutely wonderful from day one. We hired bdkmint and Jessica has been so amazing with communication, support, planning, any changes we had and were very friendly! We had our paebaek at our apartment for a small ceremony and it was so fun and comfortable and so precious! We actually had our paebaek for our second wedding anniversary but it felt so special nonetheless. They handled everything and we felt so at ease. They felt like family when they needed to be and were very professional when they needed to be. They were able to work well with the other vendors and were very knowledgable in helping everyone work in unison for smooth ceremony! It was absolutely perfect!! I definitely recommend bdkmint to everyone!!

Lusia

Married on 10/12/2019

Easy Planning and Super Fun

I got married in October and was super stressed and nervous about paebaek because I didn't really know what it entailed and how to incorporate it in the wedding. Jessica at BDK was very informative and made things super easy as she gave structure and recommendations to the process. We opened paebaek up to our guest after cocktail hour and everyone loved it (us included)! Jessica emcee-ed the paebaek and definitely energized the guests and made this ceremony super fun and enjoyable for everyone. If you plan to have a paebaek, I highly recommend BDK to provide the service!

Johanna

Married on 09/28/2019

What a dream

Jessica and Sylvia were THE BEST. I cannot rave enough about their professionalism, quality of customer service, expertise, friendliness, and agility. I was the type of bride to be that was indecisive and all over the place to put it bluntly. But Jessica handled our communications well, promptly, and so professionally. When we met in person she and Sylvia got right to what they do best, letting me relax and enjoy my time with my family and friends. I had so much fun getting ready with them, and my family and fiancés family (who are not korean) LOVED the ceremony. My fiancé and I were surprised at just how much we loved having our family members participate and be involved in the merging of our two families. Jessica was a killer MC catering to the Korean speakers in the room as well as the non korean speakers. By the end of Friday, we felt like the weekend couldn't get even better (it did obviously but BDK raised the bar IMMENSELY. If you are on the fence about doing a paebaek, JUST DO IT. You will not regret it one bit. It's an amazing memory now not just for us but for our friends and family too. Last note - we did our paebaek during our rehearsal dinner. This worked out great because everyone got excited about the rest of the festivities the next day. HIGHLY RECOMMEND BDK MINT!

Glory K.

Married on 09/27/2019

Don't look anywhere else, BDK | mint is who you're looking for.

I can't even begin to explain how great of an experience I had with BDK | mint. I got hanboks through them and had a Korean Ceremony through them. When it came to designing a custom hanbok, they didn't mind explaining things over and over again with the questions I had, and they are very knowledgable about traditional vs. modern looks, and what color combinations work and don't work. The hanboks were absolutely BEAUTIFUL and extremely high quality, handled with so much love and care.

Don't even get me started with the Paebaek experience. My wedding wouldn't have been the same without having one! Jessica is so bright and so knowledgable about Korean culture but VERY comfortable to talk to and be around if you're not super in-touch with your Korean culture. She is passionate, fun, respectful, and you can tell she really loves what she does. She is not shy in front of a crowd and she's very pleasant to be around with a huge smile on her face! Sylvia is also just as pleasant to be around and very gentle when helping out with dressing you and helping you bow if you need assistance!

I personally made a video about me and my husband's experience with BDK | mint. If you type BDK mint in YouTube and see the title, "Our Korean Wedding Ceremony" you will see our experience and hopefully you can see for yourself how amazing it was. Don't look anywhere else! BDK | mint is the way to go. Your guests will be VERY wowed!

Ada

Married on 09/07/2019

The best vendor

BDK Mint was my favorite vendor on my wedding day. Through the entire process Jessica was extremely prompt in communications, very flexible, and easy to work with. On the day of, they totally blew my expectations. The set up is gorgeous and they make the ceremony so incredibly easy. They come with everything prepared, back up, clips, pins, everything. They've thought of every detail and help you get dressed into their beautiful robes. They help you through the process of the ceremony. My Korean family was so impressed with the whole thing and asked how I found them, and will be hiring them for any future weddings in the area. My American friends loved it because Jessica is fluent in both Korean and English. She made the ceremony so enjoyable for everyone! We had such a blast. I would recommend BDK to anyone considering. They truly are the best.

Shinhey S.

Married on 09/07/2019

So much fun!!!!

BDK Mint was professional from the first e-mail to the final execution of the paebaek ceremony. They were very responsive and accommodated all of my requests. The actual ceremony was beautiful and so much fun! Everyone laughed and every guest I spoke to raved about it. We swapped out the traditional American bridal party intros and speeches and incorporated the bridesmaids and groomsmen into the ceremony instead. They were introduced individually and everyone gave us short well wishes :)

Hannah

Married on 09/01/2019

Wedding paebaek 9/1/19

The paebaek made our wedding extremely special, and was the highlight of the wedding. They took care of all the details and we didn't have to prepare anything at all and everything went perfectly! I would highly recommend them to anyone considering a paebaek for their wedding!

Deborah H.

Married on 08/30/2019

August 30th 2019 wedding

If anyone is remotely considering having a paebaek at their wedding, I would say "Go for it" and make sure you ask BDK Mint to help organize the event. BDK Mint was
so fast in setting up everything needed for the ceremony and helped everyone dress in their hanboks. Jessica was so helpful with providing us info on what to expect in the ceremony and helped us include all of our parents, aunts and uncles from both sides of our family. Our guests had so much fun watching the paebaek and said it was the highlight of their evening. We cannot thank BDK Mint enough for the extraordinary job they did at making our wedding one to remember.

Rachel

Married on 07/27/2019

Loved BDK!

BDK mint is superb at what they do. I was excited to have a paebaek ceremony for my wedding ever since I was a little girl and was so excited to work with bdk. We designed beautiful hanboks for both the groom and myself and I was glad to pick out our own colors and patterns. their paebaek service though was amazing. Jessica was great at staying in touch with us as we were planning our wedding and really set up a great ceremony stage and ceremony flow. I was a little frantic during our entire wedding day and worried whether my groom and I would look clueless and take too much time during the ceremony not knowing what to do, but Jessica conducted the ceremony flawlessly, was able to entertain guests who were unfamiliar with the service and coordinate with many family groups. Jessica and her helper were super fast at helping us get dressed (we wore western wedding dress and tux for ceremony and changed back into them after paebaek) and were so nice and friendly throughout. Book them early for your korean paebaek ceremony! Thank you BDK!

Sarah K.

Married on 06/08/2019

The best!

The Paebaek Ceremony was the best part of our wedding reception. Jessica and her team did a PHENOMENAL job at setting up the ceremony area; helping us (the bride and groom) get dressed; and presenting/leading the ceremony. It was one of the most unique and absolutely fun experiences we've had. Thank you BDK Mint!

Sarah

Married on 05/25/2019

One of our best wedding vendor hires!

There was nothing more important to my husband and I than to highlight my Korean heritage at our wedding in North Carolina. While we dreamt of having a paebaek ceremony, we did not think that we would be able to because doing so would require someone to coordinate and narrate the ceremony for both our Korean and English speaking guests. More importantly, we needed someone who was fluent enough in English to easily communicate with us and the rest of our wedding vendors, especially our wedding coordinator.

We stumbled on BDK Mint's website by chance and discovered that BDK Mint was everything we were looking for and more! We communicated with Jessica, who was informative, professional, thorough and prompt to answer all of our questions. Even though we were not able to meet with Jessica in person or see any of the paebaek rentals, we signed a contract with BDK Mint without any hesitation, as our communications with Jessica left us with no doubt about the service BDK Mint would provide. On the day of the wedding, BDK Mint exceeded our expectations with their professionalism and knowledge. BDK Mint also made the entire process so easy, allowing us to rent beautiful hanboks as well.

While we know that many couples decide to have the paebaek ceremony at the end of their wedding reception, we decided to have our paebaek ceremony after cocktail hour and at the start of the reception, so that all of our guests could witness the paebaek ceremony. We are glad that we did it this way because all of our guests, the great majority of whom are American born, absolutely enjoyed the ceremony. Many have even stated that our wedding was the best wedding they had ever attended because they were able to witness and learn about a cultural ceremony.

We cannot recommend BDK Mint's services enough and encourage you to make the investment as you will not regret working with BDK Mint! They truly have a one-of-a-kind service. Thank you BDK Mint for the wonderful experience! We are so grateful to have had the opportunity to work with you!

Angela

Married on 03/08/2019

best paebaek service

Jessica and Sylvia were amazing! We had our Paebaek ceremony right at the start of our reception, they did a wonderful job at setting everything up. Everything was done perfectly!
Jessica was great at emceeing; translating between Korean and English for the non-Korean crowd. The whole ceremony was lively and fun!! They set-up and took apart all the decor/backdrop in what seemed like under 5 minutes, they know exactly what they're doing!

Are you interested?
Send a message