Reviews
4.8 out of 5 rating
Quality of service

4.8 out of 5 rating

Average response time

4.8 out of 5 rating

Professionalism

4.7 out of 5 rating

Value

4.8 out of 5 rating

Flexibility

4.7 out of 5 rating
96%
Recommended by couples
85 User photos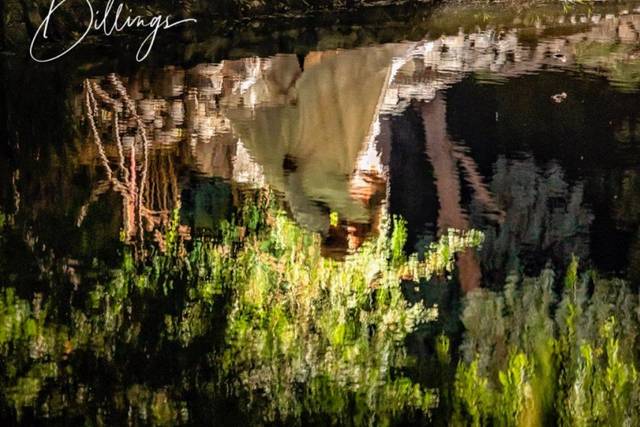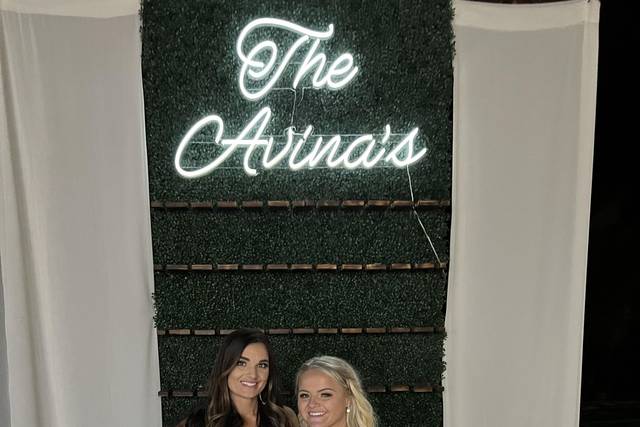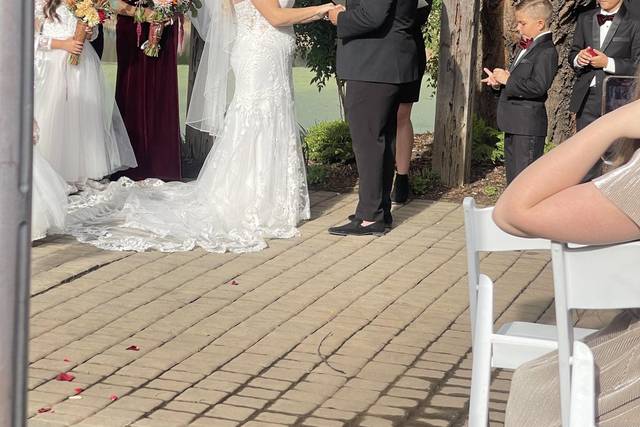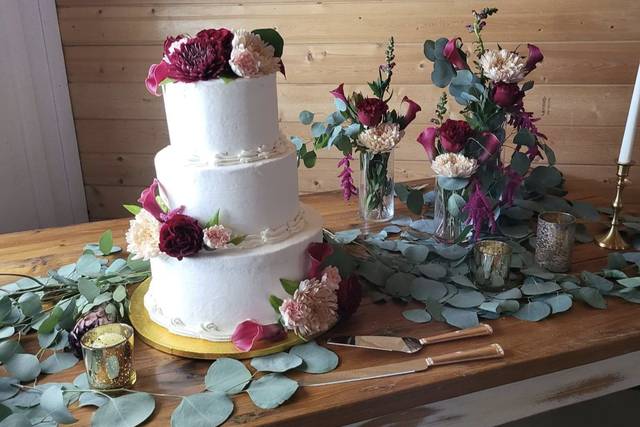 + 81

photos
Featured

Heather H.

Married on 10/01/2022

Heather Hyatt

Our wedding weekend was amazing. The property and staff, magical! Our daughter and son in law had their dream wedding come to be at the beautiful piece of property. All the recommended vendors were spot on. Just an overall dream of a weekend.

+ 10

photos

Barns at Willow Creek's reply:

Thank you Heather!! Fun was to be had by all! You guys were great to work with and did a fabulous job making it a perfect day for Maddie and Vince! Thanks for sharing it with us!!!

Katrina

Married on 09/30/2023

Phenomenal

Amazing! Most beautiful piece of property I have ever been to. My fiance and I feel in love with the owners and the property! This venue is picture perfect! And the owners are beyond helpful especially when you're a bride who freaks out and worries about things. They are on top of everything.

Barns at Willow Creek's reply:

OMG, how sweet are you! You were delightful to work with! I will always remember driving up to the barn (don't remember what time it was) you two in the trailer with headlights shining in as you finished up details for your family and guests. Precious! It was a beautiful day you created and to see the rain stop right on time? Priceless!!!!

Tisha M.

Married on 05/27/2023

T. McKenna

Our daughter was married there in May and from the beginning of planning to the day of it was amazing. Communication with Sharla and Mark was open and thorough the entire time. The venue was beautiful. The get ready room for the guys and gals was amazing. She held her ceremony at the willow tree and reception was at the tents. We had 178 people attend. It was truly a perfect day. The seating chart got a bit mixed up so we should have communicated a little better with that but even that wasn't horrible. I would highly recommend this venue for your wedding.
The staff treated all of our guests with respect and we would like to day thank you.

Barns at Willow Creek's reply:

Thank you for the kind review Tisha! You guys were great! Kamryn and Daniel were then sweetest couple. What a great family team! It was our pleasure to be hosting your special day.

Thank you!

P.S. When you get your pics back please feel free to post! The tent site is so elegant set up!!

Are you interested?

Send a message

Sabrina E.

Married on 04/08/2023

Amazing!!!!

We had our wedding at the Barn in April. Amazing weekend! Sharla & Mark have the most beautiful space. They are helpful, supportive, and get you what you need at a moment's notice. I highly recommend that you rent all the cabins on property for guests & family. I wish we could do the day again!

Barns at Willow Creek's reply:

Thank you Sabrina for such a nice review. You guys were a joy to have! What a great family unit! I love what I do because of guests like you!!!!

Sammie M.

Married on 11/05/2022

Best wedding venue

Not only is the venue BEAUTIFUL, but Sharla, Mark and their team are amazing to work with! Could not have asked for a better wedding venue and team!

Barns at Willow Creek's reply:

Thank you Sammie and Joel for spending your day with us! You were both so very sweet and easy to work with. Congratulations on the start of new beginnings! We wish you all the best!!

Jaymee A.

Married on 10/29/2022

10/29/2022

Sharla and mark are beyond phenomenal people! Their property is everything I dreamed of for my special day ❤️ There staff (Braxton) were so helpful in every step all through out the day! I would chose this location over and over again to have my wedding ❤️ Throughout the process I felt at home how sharla and mark would make me feel and to reassure me my day would be everything I dreamed about! Thank you so much barns at willow creek for a day I won't forget 💖

+ 3

photos

Barns at Willow Creek's reply:

Oh Jaymee, Thank you sweet girl!! You and Alex are so precious! Truly present and thankful to and for each other. It's why we do what we do! You make it worth while!! Thanks for the pics! they are lovely! Blessing to you too and your family!

Sheri S.

Married on 09/09/2022

Most amazing perfect day!

This venue is so beautiful! And that's an understatement***the owners were so friendly, helpful, and did everything we ask and more. If you want this experience to be "the perfect day" book this venue. They have a house on property to hold 10 and the bride and her Bridesmaids had a place on the premises to stay the night before and night of the wedding.

Barns at Willow Creek's reply:

Thank you so much. We will always do our best. Its easy when the family is awesome to work with !!!!!

Shasta S.

Married on 09/09/2022

Stunning property

I found this venue on WeddingWire and the photos don't do it justice when we pulled into the parking lot we knew this was the venue for us and it is more stunning in person than any picture could ever show. We wanted to get married under a tree in there Willow was the perfect one. We decided to do our ceremony under the willow and our reception in the white barn. We rented the big house for all the bridesmaids to stay in the night before and it was so nice to wake up in the morning and take a walk around the property cause it has so much to offer. Staff helped coordinate our vendors to make sure they were in the right places at the right times for our special day. Our wedding day was nothing short of extraordinary and I'm so blessed to have come across this venue to have my dream wedding!

Barns at Willow Creek's reply:

Shasta, thank you for your very kind words! You, Robert and your entire group were fantastic! Thank you for choosing us to spend your big day with! Best wishes for your new beginnings together!
Blessings to you!!

Heidi V.

Married on 06/25/2022

6-25-2022 Wedding

We had our daughter's wedding at the Barns this past weekend. We had the best wedding experience - from the initial visit to the "I do's" everything ran smoothly. The staff was very attentive and helpful throughout the whole process. We reserved the white barn and had our ceremony at the fireplace - everything was gorgeous! I would highly recommend renting the lodge for the weekend - made everything so much easier being able to be onsite all weekend. We feel very fortunate to have found such a great venue for our daughter's special day!

Barns at Willow Creek's reply:

Thank you for your review Heidi! You guys were a fun group! I know Hunter and Ethan truly appreciated everything you did for them and there guests! Well done! And all the best to you and "Mr. & Mrs. Lare"!

Matthew S.

Married on 05/22/2022

Wonderful joyful experience

We had a small wedding of about 60 people attending. They made us feel warm welcomed and made it a not an overwhelming experience. the staff there were all so helpful and friendly. They really wanted to make this a great experience and we could tell. My wife Nicole and I loved the entire experience starting with the great communication ahead of time. Communication is very important to us and they were right there when we had any questions. We loved the two different meetings to pic our Decor and there was a great selection to pick from. When we arrived we were met by the most amazing wonderful woman who helped us settle in. Since we were staying the night before and night of on property. That house was amazing!!!! She was also there in the morning to help us set up and make it our own custom special experience! We wanted the tables a certain way. So bang she helped change all the place settings and move some tables just to the right spot. It truly meant huge about to us. She also checked on the bride to be and the women getting ready every hour or so to make sure they didn't need anything. That also was huge deal and very much appreciated. Overall they get an A for an Absolute beautiful venue, warm helpful service and a unique special occasion.

Barns at Willow Creek's reply:

Nicole and Matt, you will be sweetly remembered. Congratulations on your journey of life together! Thank you for your kind words and letting us be a part of your begining!!

Kenzie H.

Married on 04/23/2022

Hatch Wedding 4.23.22

This venue was amazing from start to finish. The staff, Mark, Sharla and Owen were very accommodating and replied quickly with any questions and planning. The venue is breathtaking and the venue sells itself. All of our guests loved the venue and kept commenting on its beauty. Thank you again for the wedding of our dreams

Barns at Willow Creek's reply:

Congratulations to you and Justin! It was an extraordinary day! Thank you for choosing Barns at Willow Creek to share your day with. You both were a pleasure! Great group and vendors! Thanks for the pics! Phenomenal!!

Ma King

Married on 03/26/2022

Exceptional venue and customer service!!

March 26, 2022- Melton-King Wedding - Beautiful day for a wedding!! Every inch of the venue was beautiful. The staff was exceptional and so accommodating. They took care of everything and coordinated with our other vendors so all my family had to do is show up. Our guest were so surprised that this beautiful venue excited so close to home! If you choose to book a wedding at this venue also consider booking the lodge for the weekend. The lodge is so nice, comfortable and family friendly. Thank you again to Barns at Willow Creek for helping to make my daughters wedding day so special!!

+ 7

photos

Barns at Willow Creek's reply:

What a beautiful day it was! Thank you very much for such a nice review! You were a joy to work with! Give Molly and Chris our best!!

PS. Thanks for posting pictures! They are incredible!

Sherrie B.

Married on 06/12/2021

incredible amazing beautiful perfect

perfect, many beautiful areas to walk around and so many beautiful areas to take beautiful landscape pictures by ponds streams gardens u name it. unbelievable!!!!! outdoor beautiful seating area with bbq grill i could go on. must see

Sarah S.

Married on 07/04/2020

Beautiful Venue, Amazing Managers

This venue is breathtaking and amazing. The space is so huge and you have access to it for the entire day. Our guests loved exploring it all. There are so many unique backgrounds for pictures. We got married under the willow trees in front of the pond and then had our reception in the barn.
Maddie and Owen were so helpful and kind and took care of everything! We did bring a lot of our own decorations since we wanted very patriotic for our 4th of July wedding. But Maddie set up all of the tables, she ran the bar, and she even made plates for my husband and I so that we could greet guests and then go sit to eat. It was very appreciated! Maddie made arrangements with both of our caterers and they had someone to drive us in a golf cart for picture sites and to the ceremony site and reception. Seriously everything was perfect. You can tell the love that is put into this property and care they put into the events. Owen knows his stuff and is super laidback We were very happy with the entire day. Very thankful for all of their help and service!

Nancy M.

Married on 06/06/2020

Mother of the groom

Beginning to end Owen, Maddy and Team are a class act. There attention to detail and calmness made it a very enjoyable experience for all. I highly recommend them, the estate is stunning...Thank you!

Barns at Willow Creek's reply:

Thank you so much for your kind words! We were so glad to be a part of Danielle and Steven's big day! Your families were a joy to work with!

Katie S.

Married on 05/30/2020

Amazing Experience!

As soon as we arrived at the venue we knew it was the one for us. Owen was great! Showed us around the 20+ acres of gorgeous property, and made the booking experience pleasant and easy. Definitely recommend!

Carrie

Married on 03/15/2019

The Perfect Wedding Day

This team and venue, specifically Maddy and Owen, were absolutely phenomenal. They took our vision and ideas and brought them to reality, along with coordinating with all the vendors. If you want a wedding that you can actually enjoy, a stunning location, and very low stress, you need to at least check out this venue. We couldn't even imagine a more perfect day; we would pick them again in a heartbeat!

Ashlee

Married on 09/22/2018

Kristen and the entire staff at Willow Creek are absolutely amazing!! They all made everything so easygoing and smooth, I couldn't imaging having my wedding anywhere different. I thought I would be so stressed out on the day of worrying about the little details, but everything was taken care of and all I had to worry about was hair and make up. The groomsmen even got to go fishing the ponds that before they had to start getting ready and they LOVED it! From the ceremony at the pond, to the reception in their new white barn, from food, to photography and music, it all was so perfect. We had MULTIPLE people tell us that it was the best/most fun wedding they've ever been to and how beautiful the venue was. While it was about an hour drive out there for us, it was so worth it.
Kristen is so speedy with responding to any questions, even on the weekends. We even switched our reception site from the tented area to their new white barn about two weeks before our wedding, and Kristen got it all switched over last minute no problem (even with having three weddings in a row that weekend). All decor was included with the venue and so was the DJ, which made things so much easier! She even does flowers for you! We used Maricello's for our catering, who is an Italian restaurant who works with Willow Creek frequently, and they were AWESOME. They were so professional and everyone loved the food, people even went back for seconds. Our photographer, Krystle (who is Kristen's daughter), was also AMAZING. She made us feel so comfortable and happy the ENTIRE time. Not to mention, our pictures are to die for.
Overall, both my now husband and I are so glad to have chosen Willow Creek and everyone else we did. It all made for an amazingly perfect day and I can't say enough awesome everyone there is. I'd recommend this venue 1,000% to EVERYONE anytime they asked for a place to get married at :)

+ 4

photos

Debra

Married on 09/22/2018

Kristen and her staff made this a magical day for my son and daughter-in-law. Everyone had a wonderful and relaxed time. I would encourage everyone to use this venue.
Debra Roach

Kaytlynn

Married on 05/18/2018

Where to start! You really can't go wrong if you choose Barns at Willow Creek.
We got married May 2018 and it really was the most amazing day of our lives. Willow Creek is really a one stop shop! Kristen really made our day special. Her and her team do everything so you don't have to stress, and I know there is stress in planning a wedding! They do all the set up, take down, linens, decorations and even the flowers! The ground are so well kept, and so beautiful. They even have on site lodging. Thank you Kristen for making our day so special.
I could go on and on about how wonderful Barns at Willow Creek is but you definitely need to contact Kristen and go tour this amazing venue yourself!


+ 7

photos

Rozella

Married on 05/04/2018

The venue is absolutely stunning! Kristen makes the whole process so easy and smooth. Which if youre a bride like me, who didn't want to worry about making or bringing in decor, she handles everything, this was a huge plus. It is seriously a one stop shop here, which is so nice!

+ 4

photos

Renee

Married on 04/21/2018

Kristen Brown was amazing to work with in planning my son and daughter-in-laws wedding. She took the time to understand my daughter-in-law's vision for her wedding. It was an amazing event and we wouldn't have changed a thing. Kristen and her team made everything happen flawlessly. I highly recommend Barns at Willow Creek!

Troy

Married on 02/10/2018

Kristen at Willow Creek will make your wedding a no stress experience. My son's special day turned out so wonderful and the setting was just gorgeous! Thank you to everyone at Willow Creek!

David

Married on 09/23/2017

Could not have asked for a better wedding experience. My bride and I picked Willow Creek Events early on, and it made our engagement so much more relaxed because they take care of -everything-. Kristen was amazing and so helpful, and day of the wedding she made everything work soooo smoothly. Seriously, everything was perfect. I know it being a wedding that's an expected thing to say, but I mean it. Go with Willow Creek Events, you will be glad you did.

Emily

Married on 09/23/2017

They made our day so easy! This venue is very beautiful and is like a one stop shop. They do flowers, set up/tear down, music, coordination, decorations, and they have get ready rooms and lodging on the grounds. They also refer you to people that they trust. I went with their caterer and the make up person they suggested and I was very happy. The makeup artist is a little pricey but so worth it. She made me feel so beautiful on my day. I had a perfect day and a perfect wedding. The pictures turned out so beautiful and I couldn't have asked for a more perfect wedding!
Are you interested?
Send a message