54 Reviews
Recommended by 100% of couples
Quality of service

5 out of 5 rating

Average response time

5 out of 5 rating

Professionalism

5 out of 5 rating

Value

4.9 out of 5 rating

Flexibility

5 out of 5 rating
5 User photos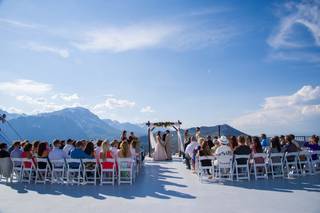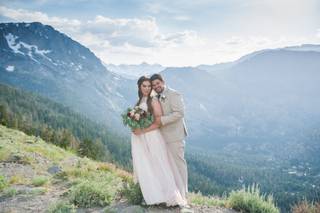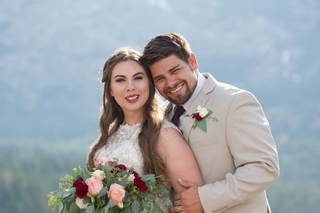 Tammy

Married on 07/06/2019

Wedding - Tammy 6/7/19

The photography by Mirta and Joe at our wedding was all that we hoped for! They are truly a dynamic duo who were professional, kind and extremely responsive to our needs. Our wedding became a beautiful story that they captured in the most stunning photos that we will cherish forever. They expertly organized the photo sessions and where they would be – a gorgeous stairway, the beach or on the patio. Some of our favorite photos included our First Look, a warm embrace on the beach at sunset and dancing the night away with guests! We just loved the way they portrayed the excitement and emotions expressed by everyone on our wedding day! Mirta and Joe also worked well with the hotel staff and were totally unobtrusive, working tirelessly until the end of the evening. Our wedding album attests to the quality of their work – we cannot thank them enough for all their dedication and meticulous attention to details! Barnet Photography is outstanding and we highly recommend them for any special event, especially weddings!



Alison

Married on 08/25/2018

My husband and I chose Joe and Mirta Barnet with Barnet Photography for both our engagement and wedding photos. In short, they have been amazing, and we could not be happier with them! Joe and Mirta have been responsive, professional, and personable throughout the planning process and the festivities. Most importantly, they are experts in their craft, which clearly shows in their work. Joe and Mirta are also charming and funny, which is essential in terms of making us laugh and feel comfortable for those genuine shots. So far, we are over the moon for our engagement pictures, and we are eagerly anticipating our wedding photos. If our engagement pictures are any indication, we are confident our wedding pictures will dazzle us! Thank you, Joe and Mirta!

Shana J.

Married on 06/30/2018

Worry free

You pay for what you get plus more. Joe and Mirta are professional, detailed oriented and very accommodating. My husband is also a photographer so he is very picky. He is very pleased and so am I. Thank you!!!

Are you interested?

Send a message

Marisa

Married on 02/24/2018

I highly recommend Joe and Mirta for any photography needs you have! They photographed our engagement session and wedding day beautifully! They are kind, talented and the most professional duo. Joe and Mirta are detail-oriented and demonstrate care with everything they do. If you are looking for excellent service and care on your special day, hire Barnet Photogrpahy. They are simply the best professionals and also the kind of people who will become your friends. I cannot say enough great things about Barnet Photography!

Bhuvana

Married on 01/22/2018

We are really happy with the pictures. Joe and Mirta did a good job. :)


Kishore

Married on 01/22/2018

We loved our engagement photo session. Thank you Joe and Mirta.

Janet

Married on 01/06/2018

Best of the Best

We used Barnet Photography for my daughter's wedding. Joe and Mirta were so wonderful to work with and are excellent photographers--the best of the best! The entire process from our first phone conversation with Joe was nothing less than top notch. Joe took so much time to explain everything, and was willing to work with our non-traditional schedule for the wedding day. My daughter is not the greatest with photos, and I was worried that she would give out early. Joe and Mirta worked their miracles and she looked beautiful and natural through the entire process. Joe and Mirta are professional, talented, patient, and personable. I am super detailed and Mirta walked us through several stages of selecting photos and putting the album together. Just the very best customer service and attention ever. The photos and final albums are gorgeous--could not be happier!!

Allison

Married on 11/11/2017

Joe and Mirta were amazing to work with! They thought of every detail and helped make sure the day went off without a hitch. They were extremely professional and listened to all of our special requests and priorities. The quality of the photos was incredible and we could not be happier with the album design. We will cherish it all forever!

Cat

Married on 09/23/2017

Best experience ever, relaxed and creative photos were more than we expected!!

Matt

Married on 07/07/2017

Their expertise and experience made wedding day photos easy and fun! We've gotten so many compliments on our wedding photos! I couldn't have imagined having anyone else capture our wedding day.

Autumn

Married on 07/07/2017

I couldn't have asked for a better wedding photography team! Joe and Mirta made everyone feel at ease and captured the most beautiful images! I couldn't recommend them enough! If you want gorgeous photos of your wedding day, choose Barnet Photography!!

Abby

Married on 07/02/2017

Joe & Mirta Barnet were such a pleasure to work with, so professional and accommodating! Our 25th WEDDING RENEWAL PICS ARE BEAUTIFUL!! Highly recommend to anyone considering a wedding photographer!

Nicole

Married on 09/10/2016

Mirta and Joe Barnet are engagement and wedding photography dreams come true! The Barnets truly offer a higher level of service that my husband and I did not come across with any other photography vendor. As a consumer, I truly value and appreciate customer service that goes above and beyond. As a bride, I valued having a team who understood our style, vision, and was able to offer ideas to add to our special day. Mirta and Joe did all of that and more. They have this incredible way of balancing one another, both personally :) and in their photos. Mirta has an eye for beautiful details and finding the intriguing beauty of candid moments and settings, and Joe has this ability to create these incredible photo moments to be captured. I loved his direction and ideas for exciting, fun, and romantic shots. One of my favorites will forever be a photo they took of us on the Colorado bridge in Pasadena with the Metro passing by- it turned out to be the most gorgeous and unique photo! (I believe it's displayed as a sample photo above). What I particularly loved about the Barnets was their down to earth, fun loving, quirky spirit. We had so much fun with them on all of our shoots and our bridal party thought they were hilarious. Their character fuels so much of what they offer their clients, so its no wonder that they are always trying to make every step of the way work for you and your partner. They are not cookie cutter photographers that only offer certain photo techniques, print, pricing or album options. They care about their clients and seek to make every step of this wedding photo journey tailored to you. Oh and as a final note, you will not find another photographer that puts in the amount of time and care into post production editing like they do. The Barnets and their team go over every inch of a photo to ensure its the best quality image it can be before delivering it to you.
-Nicole & Erik, married 9/10/16

Jennifer

Married on 08/07/2016

The Barnets are so professional and I would highly recommend them! They work well as a team to capture the best angles, light, and poses. They shot our engagement photos and we cannot wait to have them at our wedding. Everyone raves about our save the dates that the Barnets made for us! They are very easy to talk to and coordinate with. They are worth every penny!

What can I say about Barnet Photography... They are like family. After one meeting you will have so much trust in them. True professionals! They think of absolutely everything. I must say after having Joe and Mirta photograph four events for us; two engagement sessions, our rehearsal dinner and of course the wedding, they are always so prepared. There is always a backup plan. When my fiancé, now husband, and I wanted to do our engagement photos in Laguna down on the water Mirta took it upon herself to call me and advise me to reschedule because of the tides. When it came to specific photos we wanted on the wedding day they put up with my cacophony of ideas from pinterest and we captured them all! I must get at least three compliments s week about our wedding photos. The moments they captured were stunning. Anyone can take a selfie. The Barnets create art.

Maren

Married on 04/08/2016

Hello brides, grooms and people who love excellent photography! We would love to recommend you the Barnets for your photography needs. :) We really enjoyed working with Joe and Mirta. They were easy to communicate with, responsive, and gave us pictures that we will treasure for a lifetime! The Barnets were our photographers for our engagement and wedding. They really helped us along the way through the whole process, and they even helped us pick the outfits for our engagement shoot! They are true professionals and went above and beyond in shooting our wedding, as we had every couple's outdoor wedding fears come true: it rained on our wedding day. But the Barnets have shot so much at our venue (Rancho Las Lomas), that they knew how to work the venue and made sure that we had SO many amazing photos. When we look at our photos, we are actually love that it rained on our day. Joe and Mirta are artists with photography, and know how to capture the emotions and feelings of every moment to tell the story of the day. Any moment or person that was important to us was photographed, so we didn't have any issues with "I wish we got so and so" or "There's not a picture of this". Additionally, the editing and the wedding album design is top notch! The first time we saw their design album at their house, it was a flood of happiness. They really took their time with us, and were always willing to share their experiences and professional opinions with us, so we were able to have the best of everything. Can't recommend them enough!!

Briana

Married on 08/29/2015

Barnet Photography is simply the BEST in the business. Joe and Mirta are an excellent team. You will guarantee have the best wedding photos. They have a true passion for photography and it shows in their work. Not only do they take amazing pictures, they also have great service and excellent quality albums, canvas and prints. They are fast and detailed. You will not wait forever to get your photos back and they are great with communication. The best part about working with the Barnet's is the time you spend with them. They really try to get to know you as a couple and capture what is unique about your relationship. You will not have cookie cutter photos, you will have something spectacular. My husband and I have been in several weddings and no photographer out there compares to the quality of work the Barnet's produce. We Loved working with Joe and Mirta and will recommend them to all our friends and family.

Kaitlin

Married on 08/01/2015

Joe and Mirta were wonderful to work with. Very upbeat and fun. Joe made it easy and comfortable for people who typically don't take professional pictures, and Mirta is great with all the finishing touches! Our pictures turned out amazing.

Kimberly

Married on 06/20/2015

This was our favorite vendor! My husband, Alan and I got married at Rancho Las Lomas in June 2015. We were so lucky to have found the Barnets because this venue is basically their backyard! Aside from shooting lots of weddings there, they also teach workshops on the property. They knew exactly where to take us and how to maximize our time shooting before and during the wedding. The Barnets were extremely professional and easy to work with. They made us feel so comfortable during both our engagement shoot & on the day of our wedding. They both have a wonderful sense of humor which kept us laughing the entire time. This translated beautifully to our photos. Any interaction we had with the couple, whether it was by phone, e-mail, or face to face was pleasant. In fact, when it came time to review our album, they invited us into their home and provided us with dinner! Their wonderful personalities match the quality of their work. They listened and made possible all of our requests, were extremely flexible, and fun! We continue to get compliments on our photos and look forward to the next life event where we can use them again. They truly helped to make our wedding a dream come true and we are so happy we have so many memories through our amazing pictures. HIRE THEM NOW! The best vendors book quickly ;)

Kathleen C.

Married on 05/24/2015

It is with great pleasure that we write this review for Barnet Photography. Joe and Mirta are extremely professional and personable. We had our engagement pictures first done and we were so impressed by their creativity, technique, and their expertise in what worked best for us that we chose them to be our photographers for our wedding. At our wedding, they were sensitive to what was important to us by capturing our most precious moments that day. Barnet Photography created an environment of comfort and fun for us and our bridal party. Thank you Joe and Mirta for depicting the special bond that we have as a couple through your beautiful pictures, we will cherish these forever. With much appreciation for all that you did for our wedding and for being a special part of our day.
Kathleen & Craig


Marcella

Married on 05/20/2015

What a blessing to have found them! We had a "last minute" wedding at the Ritz and they came through in every aspect!
They worked with us to provide with what we desired. They did an outstanding job!
Everyone was very impressed them.

Jorge

Married on 04/25/2015

We could not be more pleased with our choice of photographers. From the moment we met Joe and Mirta, my wife and I felt the instant connection with them. They went far beyond the scope of business to materialize our vision. They were not only our photographers but helped guide us in numerous aspects of our wedding. They even recommended the wedding planner that we hired for our special day. We definitely recommend Barnet Photography not only to those reading these comments but to our friends and family who may one day need someone to capture that perfect moment.

Amy

Married on 03/14/2015

I am beyond thankful I went with Barnet Photography for my wedding. They were so professional yet very personable that you could really tell they care about all of their clients. My husband hates having his picture taken but Joe and Mirta were able to get him out of his shell. He really liked them. And the product! Oh my gosh! My pictures were better than I thought possible. They really captured our entire day so beautifully. I can't stop looking at them! I would hire them again in a heartbeat. Thank you Joe and Mirta for helping create such a beautiful memory for us!

Brittany

Married on 09/15/2014

Joe and Mirta and first in their field for Wedding Photography. I understand why they teach as well, because they are subject matter experts. Coming from the field of PR and Marketing, I have worked with many photographers, but none as advanced, professional with an eye for shots and style like them. I would strongly suggest them as photographers for any occasion.

Brian

Married on 09/15/2014

Barnet Photography was simply fantastic! They did an outstanding job of capturing our special moment and for engaged with us throughout the whole process. They are true professionals, and the photographs they provided us are amazing. I would highly recommend them to other couples looking for a wedding photographer.
Are you interested?
Send a message