Reviews
5.0 out of 5 rating
Quality of service

5 out of 5 rating

Average response time

5 out of 5 rating

Professionalism

5 out of 5 rating

Value

5 out of 5 rating

Flexibility

5 out of 5 rating
100%
Recommended by couples
93 User photos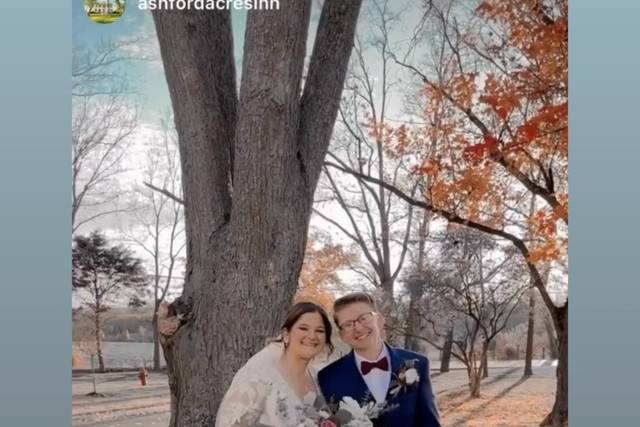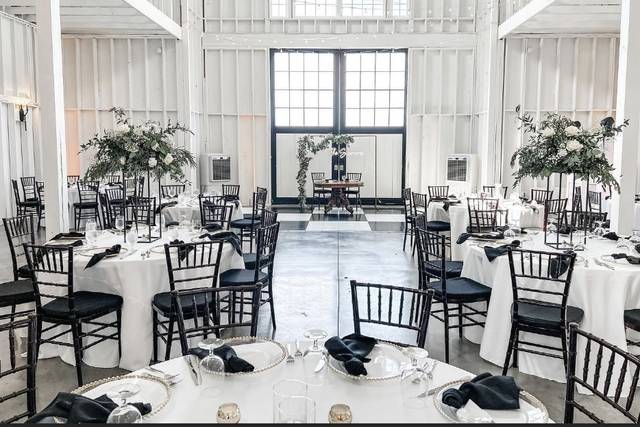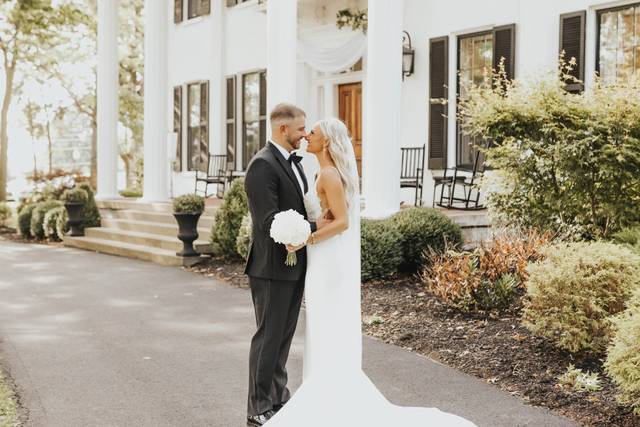 + 89

photos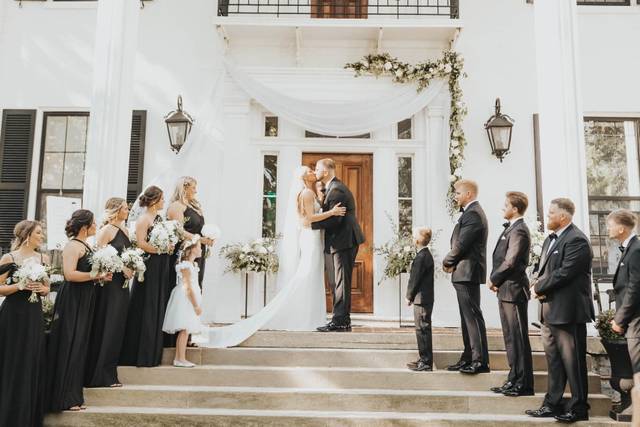 Karen N.

Married on 11/11/2023

Best Venue

Our daughter recently got married at Ashford Acres Inn, and it was truly one of the most wonderful days of our lives.  Everything was done to perfection, from start to finish.  Annastasia made all the planning as simple as could be. Every detail was anticipated.  The staff were all wonderful, from the beginning of the weekend, until the last moment.  The venue was beautiful, the attention to detail was second to none, everything was perfect.  Everyone at Ashford Acres Inn made us feel that we were the only thing that mattered, for the entire weekend.  We cannot say enough to describe how special everyone at Ashford Acres Inn is, and would highly recommend them to anyone. 

Michelle N.

Married on 11/11/2023

Absolutely Spectacular Venue and Staff!

My wife and I recently got married at Ashford Acres Inn and we could not be any happier with the experience. The weekend was absolutely perfect from start to finish and we owe it all to Ashford Acres! Annastasia Hicks and Michelle Creech were our wedding planners and they were absolutely amazing. They were so accommodating, helpful, experts in their role, and truly brought our dreams to life. The venue is phenomenal and being able to spend Friday and Saturday night in the B&B added such a nice touch to the weekend. It really felt like an entire weekend dedicated to us. The food and catering were great and personalized exactly how we wanted it. We truly don't have one complaint about Ashford Acres Inn and their staff and we are over the moon with the experience we had. Truly the best day that we will cherish forever!!

Tricia S.

Married on 07/01/2023

PERFECT wedding venue!

Ashford Acres was my dream wedding venue from beginning to end! I am in medical school and I was worried about planning a wedding while being in school, moving, and taking boards, but Anastasia and Ashford Acres made the entire process easy, fun, and stress-free. Their guidance and expertise made our wedding weekend more perfect than I could've ever imagined! Not only is this venue BEAUTIFUL, but the staff makes it even more special. We were treated like royalty the entire year leading up to the big day. They worked so hard for our wedding and made it like a vacation for us, instead of our families having to worry about all of the wedding details. The food, service, and the behind the scenes work going into the wedding and reception is top-notch. I would recommend this venue to ANYONE!!! I will never be able to thank Anastasia and Ashford Acres enough for making the best day of our lives possible!

Are you interested?

Send a message

Emily C.

Married on 07/01/2023

Wonderful!

Ashford Acres was a dream come true for our daughter's wedding. From day one, the staff listened to our requests and did their best to make it the perfect wedding weekend. Our goal was to have fun, and we did ! Anastasia was the perfect coordinator and relieved us every step of the way. The venue is beautiful. Staying there Friday - Sunday was so nice and relaxing for our family. We loved the breakfasts together. It was like a mini vacation instead of a stressful wedding. The food was delicious and the hospitality was impeccable. I would recommend this venue to anyone. If your family can possibly stay there all weekend, then do! It makes the experience even better! The weekend exceeded all of our expectations. Thank you Ashford Acres !

Jana B.

Married on 09/25/2022

The Most Amazing Wedding Venue

Ashford Acres Inn was the most gorgeous venue with the kindest and most accommodating staff. Everyone at Ashford Acres took such amazing care of us, and paid close attention to detail when it came to the small things that made our wedding weekend perfect. Ashford took care of EVERYTHING and made our wedding weekend as stress-free as possible. I can not sing the praises of Kristina K Drake enough! She was an absolute God-send of a wedding planner, and NONE of this would have been possible without her. Ashford Acres is truly blessed to have Kristina on staff. Any bride that is lucky enough to have her as their wedding planner can breathe a sigh of relief, and trust that you will have everything taken care of. Trying to plan a wedding while finishing Pharmacy School is definitely a huge challenge, but Kristina and the staff at Ashford Acres made sure everything was perfect. This venue is so unique because it is an all-weekend experience. The venue is a bed and breakfast. We checked in on Friday and left Sunday. It was so nice not to be running from place to place for our wedding festivities. Ashford took care of our food, cake, drinks, and any and all decorations. If you are considering booking your wedding with Ashford Acres, DO IT! You will not regret it!

+ 11

photos

Andria M.

Married on 09/18/2022

Stunning Venue with Professional and Kind Employees!

I got married at Ashford Acres in September and my wedding was nothing short of perfect! I absolutely love this venue. The property is so stunning, there are countless spaces to use for ceremony, reception and cocktail hour options, and the inn itself is so beautiful and inviting!

The staff at Ashford Acres is so kind, knowledgeable and accommodating too. They handled my every question with professionalism and kindness. Olivia was our coordinator and she went above and beyond in making sure every detail was perfect for our day! I was always 100% confident that the day would run smoothly because of Olivia and Ashford Acres's involvement and communication. I got countless complements from my guests about how beautiful everything was, so thank you Ashford Acres for making it happen!! If you're thinking about booking with Ashford Acres, know that you'll be working with incredibly knowledgeable, kind, and wonderful people!

Taylor S.

Married on 06/04/2022

Absolutely perfect!

We cannot recommend Ashford enough! It was so nice being able to stay there for the whole weekend (rehearsal, staying both nights, breakfasts, getting ready) and everything was all set for us! The staff are so nice and helpful, the food was delicious, and the property is absolutely gorgeous! A perfect stress free wedding!

Rebecca T.

Married on 05/22/2022

Stress Free Wedding

Ashford Acres Inn helped us create a stress free, intimate wedding day. We can't recommend them enough!

S. H.

Married on 04/30/2022

Dream wedding!

Ashford Acres is a beautiful property and the amenities are wonderful. We loved that the lodging, rehearsal dinner, ceremony and reception all on-site. It made the whole weekend a breeze! Aubrie was a great planner, and they had great recommendations for the few outside vendors we needed. Our wedding day was exactly as we had envisioned it. We were so comfortable there. I'd recommend Ashford Acres to anyone looking to have a modern wedding in a rural setting. So good!

Leanne B.

Married on 02/07/2022

Best venue ever!

Colin and I were married at Ashford Acres in a tiny, family ceremony in July 2020.

While some brides know exactly what they'll want years before they get engaged, I had absolutely no vision for my day - even after being engaged for a year! Colin and I live in Nebraska, but we needed to accommodate family members from lots of Midwest and East Coast states. My mom stumbled upon Ashford Acres, which looked beautiful, affordable and conveniently located!

The entire experience absolutely exceeded our expectations. The staff was so friendly, organized, and patient with my bridal anxiety! From the moment we arrived, we felt at home, enjoyed fantastic food, and loved exploring the incredible area. All of our guests who stayed on property had wonderful feedback about their visit, as well.

The ceremony itself was a dream come true, and I felt like I was able to relax and enjoy my day, because I knew the team was on top of everything that needed to fall in place. We worked almost exclusively with vendors that the AAI staff recommended and had a great experience with all of them, too.

If I had to do it all over again, I wouldn't change a thing! We'll certainly be back to Ashford Acres in the coming years to reminisce on the most special day.

P.S. We had a dessert bar with almost all of the different treats that AAI had to offer and I loved every last one! Our leftovers didn't last very long…


Natalie T.

Married on 10/09/2021

Cannot say enough about Ashford!

I am not sure where to begin with our entire experience with Ashford Acres Inn for our October wedding. I had found that venue several years ago and knew it was where I would be getting married one day. I kept tabs on their Instagram until the day came for us to plan our own wedding (my sweet husband took his time, god love him). We booked our tour for the very same week, which was so easy, and absolutely fell in love with the venue all over again when we stepped foot on the grounds. Everything is so immaculately maintained, from the venue spaces, to the grounds, to the rooms. It was perfection. We booked our wedding that week and since then they couldn't have made it easier on us. We opted to not have a wedding planner, which I really through we would regret as we both work taxing full time jobs, but the staff at Ashford (shout out to Hope and Ally!) were so thorough and knew everything we needed, even when we didn't. They all were so informed about our wedding, reviewing every detail and option with us so we could have exactly the day we wanted within our budget.

When our rehearsal dinner rolled around, we had about 60 people on the house veranda and everything was flawless. Each of our guests loved the food and noted that their glasses were never left empty for long before a staff member was offering to refill it. After dinner my family and I were able to relax at the Inn as they were from out of town and were able to actually sleep at the Inn with us, which I loved! No transportation issues? yes please.

The day of our wedding we were greeted with a fabulous breakfast, and the staff handled every detail of the day. They planned everything so meticulously that my very type A self couldn't have found something to stress about if I tried. They transformed the event barn and yard into our dream ceremony and reception spaces, it was simply stunning. Even several of our guests asked us if they could "redo" their wedding at Ashford. Hope and all the staff at Ashford Acres Inn blew my very high expectations out of the water and we couldn't be more thankful that we chose there for our big day. If I could relive that day over and over again we would! I cannot think you all enough for making our wedding day the best day of our lives!

+ 2

photos

Ashford Acres Inn's reply:

Natalie, we are so thankful for your kind words! Your wedding day was truly a magical one that we will be in awe of for a very long time. You and Matthew were incredible to work with and we are so thankful that you chose to spend your big day with us at Ashford Acres Inn!

Abby K.

Married on 10/07/2021

Dream Wedding Venue!

This is a dream wedding venue for us because of the flexibility in design, food menus, and it provided lodging for our wedding party. Aubrie was wonderful to work with (our day of coordinator). She responded to emails quickly and with details I needed to make decisions on my end of planning. I wouldn't have wanted to have our wedding and reception anywhere else. We hand picked our menu and we're able to add as much or as little decor to the venue as we wanted. The options are endless with Ashford Acres! Dream up the perfect day and they will help you execute it! Having a day of coordinator was so helpful for me and took stress away from trying to coordinate things while I was supposed to be relaxing.

+ 9

photos

Rose M.

Married on 07/19/2021

Hoping to book my wedding with them

they've been great to work with so far. I still have a while until I have to book my wedding but I can't wait.

Grant R.

Married on 07/03/2021

The most beautiful wedding day!!

Ashford Acres goes above and beyond in all aspects of planning and hosting a wedding! My wedding day went flawlessly (even with a little dress malfunction) due to the professional staff and my wedding planner and day of coordinator, Annastasia. Ashford Acres thinks of everything so you don't have to! Every part of our wedding planning process was enjoyable and the beauty of the venue speaks for itself. We can't wait to come back and stay in one of the beautiful suites again!

Johnna C.

Married on 06/26/2021

Best of the best!

Our wedding was originally scheduled for August 29, 2020, and we planned a very formal black-and-white affair at Ashford Acres Inn. Once COVID inevitably meant that our wedding would be postponed, we rescheduled for June 26, 2020. We eloped and decided to plan a totally different vibe and Annastasia and the rest of the AAI staff ensured that our vision came to fruition. I cannot say enough about our experience on the whole. First, staying at Ashford is a standalone experience aside from the wedding. The Garden Suite is AMAZING and the breakfasts are to die for. My husband's immediate family stayed in the rest of the rooms and also raved about their experience. Second, HIRE AN ASHFORD WEDDING PLANNER. I can't imagine planning a wedding alone, much less a COVID wedding. Annastasia kept us calm and excited with every change and every new decision. Third, wow wow wow. The planning experience was smooth, but seeing our dream come to life for an entire weekend was beyond. Every detail was perfection. I didn't have to worry about ANYTHING. The staff is so efficient and so on top of things. Annastasia kept us on a schedule throughout the day, making sure that we got every photo we needed, the full time for the band. Several guests told us that it was the best wedding they had ever been to and mentioned the food as a highlight. Lastly, the setting is magical. Central Kentucky is gorgeous and Ashford Acres is the best of the best. Pllleeeaassseee book this venue and have your dreams come true.

Jacquelyn

Married on 06/05/2021

The BEST Wedding venue

Ashford Acres was nothing short of perfect for our special day! Annastasia was so helpful with any planning questions and helping us coordinate a wedding even in the midst f a pandemic! While we may have had to reschedule our day and move things around, ashford acres whole team was so helpful in this and made our day beyond beautiful! i cannot recommend them enough f you're looking for a wedding venue!

Nikki T.

Married on 04/24/2021

Amazing venue

Literally could not have asked for asked for a better wedding venue! Annastasia was fantastic to work with! It was a stress-free experience and I had the best weekend with my loved ones.

Rick D.

Married on 11/07/2020

Extremely responsive and adaptable! Wonderful Day!

The staff at Ashford Acres Inn is tremendous! They were so helpful and flexible during the ups and downs of the pandemonium the last several months. They had their finger on the pulse of Kentucky which tremendously helped us plan a wedding two states away. They let us know new guidelines as they were developed. The grounds were immaculate! The food at both the rehearsal dinner and the reception was amazing! The staff was extrememly professional, adjusting on the fly as necessary. Annastasia, Hope and Ally are the best!

Madison A.

Married on 11/07/2020

November 7th, 2020

BEST DAY EVER. I honestly cannot recommend Ashford Acres enough to anybody looking for a wedding venue, bed-and-breakfast, or just to visit. The staff goes above and beyond to make sure your day goes perfectly! As a very picky person, I found everything I was looking for and more at Ashford. It truly was the best place to get married.

+ 4

photos

Mariah C.

Married on 10/02/2020

Absolutely perfection!

Ashford Acres goes above and beyond to make your big day the perfect day. You tell them what you want, they take it from there and you don't have to worry about a thing. I would highly recommend this venue and wouldn't change a thing. Bonus, that it's in my hometown, Cynthiana, Kentucky. Check them out, you won't regret a thing.

Kimberly L.

Married on 09/27/2020

Absolutely perfect!

My husband and I got married on September 27th, 2020 at Ashford Acres. We had a Sunday wedding because that day was actually our 5 year dating anniversary! We ended up reserving the Magnolia Suite for the night before and the night after for the girls to get ready in and then let our best man and his wife stay there the night after, and then we got the Oak Suite for the boys to get ready in and thats where my husband and I stayed for our wedding night.

We first booked Ashford Acres during the summer of 2019. I fell in love with how beautiful the grounds are and how it felt like I was out in the country but with all the ease of being so close to town. I could see us taking wedding photos on the beautiful staircases and the balcony over the front porch. After they added the wedding barn, I knew it was perfect for our reception.

Shortly after booking them for our wedding, we hired Annastasia to be our planner. I literally cannot say enough wonderful things about Annastasia. She was absolutely fantastic, as a planner, the inn manager, and as a person. Ive never been to a wedding that wasn't hastily thrown together in someone's back yard, so I had no idea what I even needed to do to have my perfect princess moment, I just knew thats what I wanted. Annastasia handled everything and had plenty of opinions and advice to give me, including recommending the most perfect hair and makeup artists, a wonderful DJ, and the most talented florist! I have anxiety, so being able to trust in someone so experienced (and not have to make phone calls!) was so relieving!

On our actual wedding, myself and literally everyone who knew me, expected me to be a complete anxious mess. But I wasn't, and I know its completely thanks to Annastasia and everyone at Ashford Acres! The day went by perfectly and it was one of the best days of my life!

When we got to our room after the wedding, I was exhausted and so hungry! But Ashford Acres was prepared. We had snacks and drinks available, and in our room they had brought up leftovers from the wedding and also some AMAZING chocolate covered pineapple. I didnt even know that was a THING. The shower was PHENOMENAL. I'm really critical of showers but the water pressure, the spaciousness, the heat, it was all wonderful! My only complaint is that I definitely struggled figuring out how to work it but once I did, I was in heaven! And then we got ROBES? I've never felt so fancy in my life. And then the sheets in that bed??? Amazing. You're probably thinking "wow sheets can't be that good". They are. I promise. I slept like a baby and then we woke up, it was time for our breakfast! My husband had the chicken and waffles, even though we literally served them at our wedding the night before. They're that good. He also had eggs and fried potatoes. The potatoes were so good. The portion sizes were so large that I was able to try some! I had Eggs Benedict, and unfortunately the Hollandaise sauce did break but it was still really tasty!

I could not recommend Ashford Acres enough! Every part of the wedding experience with them is worth it.

Marissa M.

Married on 09/07/2020

The perfect venue

Where do I begin, when reviewing the place and people that made my picture perfect wedding day possible?!? After seeing a stunning picture of the event barn online, I was immediately in love with Ashford Acres Inn. Living 6 hours away made me initially question if this venue would be worth the travel, however after my first visit I knew this was the place I wanted to get married! Even in the winter with no leaves on the trees, it was gorgeous!

After booking the venue, the Ashford Acres Inn staff was always more than happy to answer my manyyyyyy emails of questions, set up zoom meetings, give me vendor referrals, arrange face to face meetings and implement COVID-19 precautions so that everything was ready for the wedding day! Annastasia was my day of coordinator and was sooo sooo amazing! She truly was able to understand my vision for the day and make it happen. She made sure tables were decorated, people were where they needed to be, the schedule of the day was running smoothly, and that the everything that day was as perfect as could be!

When I booked my wedding at Ashford Acres Inn, I knew it was beautiful, but I didn't realize just how special having my wedding there was until I did it! Walking out to my ceremony in front of the event barn, I felt like I could see each family member and friend attending and that it was such an intimate personal place to be married. I also loved that everyone could just stay on the property for the cocktail hour and reception, and not have to worry about driving to a second location. People had so much fun mingling outside before heading into the event barn for the reception. The event barn turned out to be even more perfect than I could have ever imagined for my reception. With all of the doors open, the breeze blowing in, and every single view outside looking like a picture on a postcard, it was amazing. All of this paired with the gorgeous rooms at the inn, so many personal touches from the staff and a brunch with our immediate families the following morning, where we reminisced on the wedding, made for the most special experience anyone could ever ask for! I am so grateful to the entire Ashford Acres staff for making my wedding day so wonderful and would recommend this venue to anyone!!!



Carolyn H.

Married on 07/26/2020

Let them take the wheel.........

I can't really praise the staff at Ashford Acres enough. Our daughter Leanne had just settled on Ashford as a venue when her dad was diagnosed with pancreatic cancer......then the pandemic hit. Needless to say, there was a lot of stress in our world. However, the gals at Ashford were professional in every sense of the word. They seemed to understand that we perhaps needed a little more help than usual, and they led us through every step of the process. From the encouraging cards that they sent, to the zoom meetings handling every minute detail, the process was seamless. Due to my husband's surgery, I was unable to proceed with my scheduled visit to Kentucky, so we had literally never set eyes on the Inn! Once we arrived onsite in July, I honestly just relaxed and let them handle things. I can't begin to express how wonderful it was to forget about COVID and cancer for awhile and just enjoy family time and an amazing wedding. I would not hesitate to recommend the staff or the facility......it was a perfect weekend.

Stephanie R.

Married on 10/05/2019

Dream Wedding

I have always been drawn to the picturesque towns of New England. Most of the appeal comes from the charming inns that sit on beautiful properties. During the process of planning my wedding, I looked for places in Vermont that fit the image I had in my head, but getting close family and friends from Kentucky to Vermont was not going to be easy. At last, I gave up and started looking for places closer to home. I couldn't believe it when I came across Ashford Acres Inn. The house and grounds reminded me of a New England property and could not have been more beautiful if it had been set in New England. From the moment of the first tour of Ashford Acres, I knew that this was the place I had been dreaming of for my wedding. The house is full of charm and warmth. The rooms are spacious, beautifully decorated, and most importantly, clean! The grounds are well kept and the staff friendly and accommodating. From the first meeting with Annastasia to the last , She was courteous, patient, listened to my ideas, and embraced any change or idea with the response of " It's your day", or "Absolutely", or 'No Worries". From changing my mind about the flower arrangements, to the last minute add ons , Annastasia was always on top of every detail. She is organized, detailed, kind, and happy to help in any way she can. We told her my idea for the reception, and even though we had a small crowd, the space looked amazing! She decorated the dessert table gorgeously and executed the idea for the reception table flawlessly. The ceremony space was one that had not been used on the property before, but Annastasia and her staff made sure it was set up exactly as I had wanted. I cannot say enough good things about this inn or the staff. If you are looking for a picturesque place to have your wedding, that makes your family and friends feel welcome, your search is over. Ashford Acres will turn your dreams into a reality !!!

T & S Boyd
Wedding date 10/05/2019

Hannah

Married on 09/21/2019

Dream venue

Ashford is full of the wedding magic that you see in movies. Hope and Anastasia were so easy to work with and they regularly checked in with us. They just built a new event barn that is state of the art. I couldn't imagine a better place to have had our wedding!
Are you interested?
Send a message