42 Reviews
Recommended by 99% of couples
Quality of service

5 out of 5 rating

Average response time

4.8 out of 5 rating

Professionalism

5 out of 5 rating

Value

5 out of 5 rating

Flexibility

5 out of 5 rating
47 User photos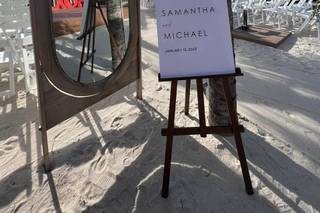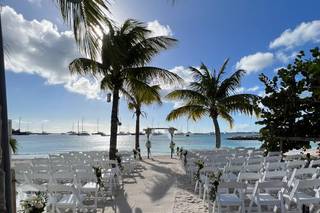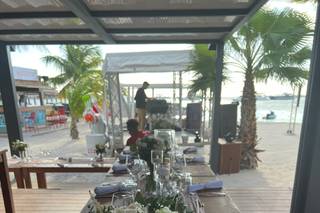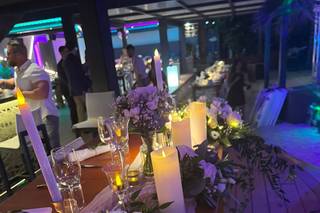 + 43

photos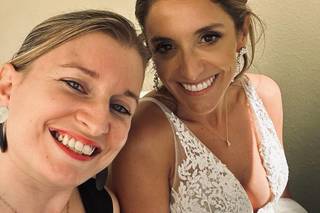 Samantha L.

Married on 01/13/2023

Outstanding Experience, Cannot Recommend Enough!

Last week the As You Wish team helped my now husband and I have our DREAM wedding. I cannot say enough good things about working with Clemence and her team. They were incredibly helpful in creating a framework of how to work through every detail. The idea of planning a wedding in Sint Maarten all the way from New York was completely overwhelming but the As You Wish team provided the most incredibly detailed and structured google doc to work from. It absolutely helped us to prioritize one thing at a time and allowed us to easily provide input and collaborate on every detail.

We began working together nearly one-year prior to the wedding and kicked things off with a fun and exciting planning call. Clemence shared how they typically work and introduced her team of rockstars who we quickly began communicating with over WhatsApp with for the duration of the process. They were incredibly responsive and receptive to our vision. They quite literally took our pinterest concept boards and our verbal explanation of what we hoped for and made it a reality.

We met in person once a few months before and again the week of. They were extremely detailed and patient as they walked us through the physical layout of the event and the structure of the day. I was feeling 100% confident going into the big day and knew that we were in great hands. I really can say that I had zero stress about how the day would be managed, which was such a gift! I got to enjoy myself rather than playing host. Clemence spent the day with me while I got ready and did first look/ pictures and she was so lovely, fun and positive. At the wedding the entire team was on their game. Always available if I had questions and proactively checking on us throughout the entire day/ night. All of our guests were charmed by them too!

Our wedding was PERFECT and I don't event want to imagine the magic it would have been missing without the As You Wish touch! I would 1000% recommend working with them as you plan your big day. It will be the best investment you make to ensure your wedding is everything you've ever dreamed.

+ 3

photos

Kristina T.

Married on 11/12/2022

Absolutely amazing!

I can't say enough about Clèmence, Chantal, and their team. Putting your trust in someone so far away, and for such a special day, can be stressful and nerve racking. As You Wish took our vision and brought everything to life. Once on the island, we received top notch attention and service from them. Clèmence flew out just to be there on our special day, and for that I will always be thankful. I truly feel like a made a lifetime friend. Thank you all again for the amazing job you did to make our wedding day magical. We love you guys!


+ 3

photos

Alexandra B.

Married on 07/29/2022

Best destination wedding of our dreams

I first found As You Wish through someone on Instagram who had previously used them. Once we booked our St Martin venue I knew I HAD TO HAVE THEM plan our wedding!! It was the best decision of our life to have As You Wish on our journey with us. We could not have had a wedding this beautiful without them. Our Wedding was 5 days ago and my husband and I still get really teary eyed over it. It was beyond perfect and Chantal and her team became our instant family the second we spoke on the phone, and then in person months later!! They pulled out all of the stops, when we walked into our reception before people came in it blew us away!!! They made everything so easy for us being thousands of miles away...Also they have a rain dance that truly works!!!! We love As You Wish so much and already want to renew our vows!! You wont regret booking this Wedding Planner.

+ 6

photos

Are you interested?

Send a message

Christy C.

Married on 06/25/2022

Perfect Saint Martin Wedding

Chantel Vernasse of As You Wish helped Bradley and I select our vows and after she got to know us, Chantel added her own flair to our ceremony. My husband and I had our first date on the golf course and years later he proposed to me while playing golf. To our complete surprise, Chantel included our love for golf in the ceremony. Right before "Kiss the Bride", Chantel joyfully produced 2 golf clubs. Bradley and I both hit balls into the beautiful waters of Orient Bay. With golf clubs and flowers in hand, we kissed and Chantel pronounced us man and wife. It was perfect!!! Christy Beam

Jason V.

Married on 06/04/2022

Phenomenal experience

After 5 long years of planning, we had the wedding of our dreams that was planned to the best details. We literally showed up 5 minutes before the ceremony started and were so pleasantly surprised at every turn.
And best of all, Chantal was a friend and ally in the process.

Dina D.

Married on 05/06/2022

Magical Amalia Villa

These lovely ladies created a magical day we will never forget! From our first call, to our last meeting which was our wedding day, everything was so easy with Chantal and Clemence. They turned our vision into a reality and seriously blew us away! They say nothing is perfect, but I will tell you that our wedding day was beyond perfect. They didn't miss a single detail and if they came across a bump in the road their solution was better than the initial plan. I never dreamed someone could create something as beautiful as they did and truly love doing it! The level of kindness and care is something you wouldn't expect from a stranger. They put their heart and soul into making your special day the BEST DAY EVER! There is a reason they are called The Fairies of the Caribbean!

Gustavo

Married on 02/11/2022

Our dream wedding!

Clémence and Chantal have done a stellar job organizing our wedding!!! The world got hit by the new Omicrom variant just 1 month before the ceremony, so it was a very difficult decision to make. They were very flexible and accommodating to anything my wife and I decided to do. That made a world of difference to us, and gave us the piece of mind and confidence we needed to make the best decision possible.

At the end we had our dream wedding, and our guests had a blast!!


Jennifer

Married on 12/04/2021

Truly Remarkable experience

Clémence and Chantal went above and beyond any expectations I had for my special day. They helped me plan my dream wedding in just a few months. I don't live on the island, so I put all my trust in them. I sent them my inspiration, and no detail was left out. I could not have done this without them. From the bottom of my heart, thank you!

Amy K.

Married on 11/05/2021

The perfect island wedding

I cannot state enough how incredible Clemence and Chantal are, and how they saved our wedding.
Our original date was April 10th, 2020. Due to COVID, with less than 3 weeks notice, they put everything on hold for our day, from our villa to the restaurant, and it was never a challenge for them. Over the next 18 months, they helped us reschedule and postpone our wedding 3 more times. It was heartbreaking for us, but they approached every interaction with empathy and love.
At every stage of planning they were so fantastic about understanding our vision for our special day. We felt so very in tune with them, and it was so easy to collaborate throughout the entire process. The whole team made us feel so at ease, especially during the day of the ceremony. We can't highlight enough how well they managed the logistics of our wedding in such an expert manner, and we are so grateful to have had them managing every part of the wedding.
Beyond making everything run perfectly, the ceremony & venue, from the decoration to dinner, were amazing- it truly allowed us to relax and enjoy our day (finally!).

We couldn't possibly praise the team enough, and we are so thankful that they were able to make our dream a reality.

Lauren

Married on 09/19/2021

Best decision you can make other than saying I Do!

It is hard to find the words to describe our experience with As You Wish. Chantal and Clemence were with us every step of the way and became true friends and confidants. They are experts and TRULY the best at what they do..it is a plus that they are the most genuine and kindest and loving people you will ever meet. They care so much about making you happy and your dreams come true. Nothing is impossible with them. If you are stressed or have a problem they will take it from your hands and fix it. If youre indecisive they will give you the best advice because they are the best at what they do. They will support and encourage every idea you have. To say they went above and beyond is an understatement. My family and I went down and celebrated for 10 days and they helped us organize, make reservations and plan not just our wedding day but the entire weeks festivities just because they are the sweetest. The extra work and love they put in is what makes them so incredibly different than any other wedding planning experience. They are not just a service..they will get to know you and love you and make your wedding day dreams their dreams. I am getting emotional writing this because we truly grew to love these ladies and feel like we owe them so much. Put your trust in them and know that they will give you the most perfect beautiful day…even more so than you imagined. In terms of our wedding (other than saying I do) They were hands down the best decision we made. We love our fairy God mothers!

Ana C.

Married on 07/21/2021

Professionalism and Peace of Mind Guaranteed

Having "As You Wish" collaborate in planning our dream wedding was the best decision. They helped us achieve our vision for the big day and took care of every detail. I would highly recommend them to anyone planning a destination wedding.

Kelsey M.

Married on 06/10/2021

Best in the business

Chantal and Clemence are literally the best thing you can do for your wedding without a doubt. Not only are they super experience but they know almost everyone on the island. They are resourceful and will make sure anything you could possibly want or need comes true. I was initially nervous about any vendors I hired but if you hire these two, you will be in safe hands. They take responsibility for the vendors they work with and intro you too, and that is probably the most important part of getting married in a country that you do not live in or may not know the language your vendors speak.

We literally had almost everything you would fear go wrong in terms of covid, we had to move our ceremony a week before but you couldn't tell based on how flawlessly the day of went.

If you last minute need a wheelchair for grandma, they will have a man with the perfect one show up to meet you. You need a whole rehearsal dinner and afterparty a week before - they got you. You need to move 65 people to the other side of the island, they got you.

Do yourself a favor - go with as you wish and let them be the experts. It is 100000% worth it and will make doing a destination easier than planning a wedding locally.

Leah P.

Married on 04/29/2021

Wedding of my Dreams!

on 4/29/21 I got married on Saint Martin! Chantal & Clemence were so attentive throughout the wedding process, and genuinely helped bring my wedding dreams into reality. This year was a challenging year, as there were many constant changes due to COVID, and they helped navigate various changes in plans seamlessly. I would 10/10 work with them again, and highly recommend their services. I feel as though I have known them for years, even though we only met in person the week of my wedding!

Shakira W.

Married on 12/05/2020

Amazing Experience!

My experience with As You Wish for my St Maarten destination wedding far exceeded my expectations! Chantal and Clémence were amazing! They were very responsive and patient with me throughout the entire process. Planning a wedding in the middle of a pandemic could be stressful but Chantal and Clémence removed that stress and made the process so easy and stress free for me. I highly recommend using As You Wish!

Marta S.

Married on 06/08/2020

The Wedding I Always Wanted

Our experience with Chantal, Clémence and their Team has been incredible. We appreciated a lot their professionalism and their support and flexibility especially during the entire year of planning and difficult times due to COVID 19 .. The result was excellent and we would definitely recommend them to anyone. Hope to come back to our wedding Island soon! Bisou from Marta and Mike

Alissa

Married on 05/18/2018

When Strangers turn into Family

We have so much to say about these two incredible ladies that it is hard to find a starting point. Our wedding journey was filled with twists and turns, to say the least, and these women put aside their personal lives to ensure we were not just happy but that our day was magical. A southern California couple obsessed with the beauty of the islands, we fell in LOVE with the island of St Martin on a vacation one year. St Martin's warmth (the people and the climate), food, wine, and ease of hospitality coaxed a "I could get married here" comment from my now husband after dating for 5 years and ZERO mention from his side of taking "the plunge". I was over the moon and soon after he popped the question. I was giddy and we knew where we wanted to be with our nearest and dearest. Being the OCD event planner myself, I did tons of research and reached out to several company's when Sarah's response email popped into my inbox. During out initial informational conversation, I honestly don't know who was more excited, me or Sarah. Haha. I felt an immediate connection to this wonderful human and the planning began. I very quickly was introduced to her business partner Chantel, who just has the je ne sais quoi. This dynamic duo is the perfect team. They are the yin to each other's yang and each person brings something different to the table sot hat LITERALLY no detail is left to chance. The save the dates were sent, our game plan was laid out, and every obnoxious ask I had was well under way to being accomplished, when Hurricane Irma reared her ugly head and devastated the Island of St. Martin. Over tearful conversations with my two new best friends, I couldn't imagine my day without them. Chantel made me feel like I was part of her family, when her home was destroyed. I can't find the words to describe the "we're in this together" emotions we shared, but they shared positivity was contagious. They shared with me that they were taking this as a sign to expand the business to other island destinations and off we all went together to the Island of Grand Cayman. They absolutely must have not slept the whole time, they showed us several options and the last one we viewed.... well I think all four of us knew we had something special. They updated the super easy to use, google doc and we were able to update each other on progress made in all areas. They are so quick with responses to questions, allowed me to be crazy and overly involved, and it felt as though we were a real team. Once the big day (week) arrived, they helped me think of things I hadn't and were so fast in making things happen within less than 24 hours. From additional shuttles for the wedding guests, to a never empty glass of Champagne. They had a plan A, B, and C for everything and made sure that I was aware and comfortable with every decision. Chantel and Sarah, we love you forever and can't wait for our 5 year anniversary vow renewal in St. Martin, obviously with the As You Wish team by our side.

Diane

Married on 03/11/2018


I am the mother of the bride...Do not hesitate to hire a wedding planner you will need one... use Sarah and Chantal. They make the all of your events seamless. The organization, communication and their attention to detail was perfection, even down to the spreadsheets used for budgeting. We chose Abacos, Bahamas for destination and Chantal was onsite and made the event go without a hitch. We could not have pulled it off without her. CHANTAL'S creativity, can do attitude, and professionalism were beyond my expectations.
THEY ARE THE BEST!

Emily

Married on 05/13/2017

We can't thank the ladies at As You Wish enough for making our special day everything we could have hoped for and more. If you are thinking about booking As You Wish for your wedding, DO IT! You won't be disappointed. Every step of the way they made sure to answer all of our questions and make sure everything was exactly how we wanted it for our wedding day. We got married at a villa we were renting in Terres-Basses, and Chantal was at the villa on the day of the wedding from 8 a.m. until 4:30 a.m. the morning after - she and her staff went above and beyond to take care of everything so that we could just enjoy the time with our family and friends. At 4 a.m., Chantal turned all of our wedding flowers into beautiful bouquets on for us to wake up to, and then she drove our last straggling guests back to their hotel because the cab drivers we reserved had already left. We wouldn't change a minute of our wedding night, and it was all thanks to the As You Wish team! My husband keeps saying that Chantal is now his best friend!

Robyn

Married on 04/28/2017

I am the mother of the bride. As You Wish is the most professional, organized, kind and calming ladies to work with I have ever met. They delivered 100% and more! I could not have imagined our event for 140 people in St Maartin without them. Their work is beautiful and they were so kind and reassuring the entire time. We had no worries or problems what so ever. Their staff is also professional. I will miss seeing Sarah and Chantel. There is nothing the two of them cannot plan with style and grace. I will miss them. The past 7 months working with them has been very smooth. They were recommended from a friend in the States and I now also highly recommend them!!!

Maria

Married on 12/28/2016

Pick As You Wish!! Chantal & Sarah put together the perfect day! It was elegant, beautiful and way better than I could have imagined.

Kathleen

Married on 11/12/2016

I want to thank Sarah & Chantal for making Amy & Heaths wedding such a wonderful ocassion. I had a vision of how the wedding would be and both Sarah & Chantal made that vision a reality. I could not have been more happy. They both worked so hard with Chantal turning our venue and ceremony into a fairytale ,while Sarah was busy making sure our bride and her party were calm, ready and stress free. Both ladies deserve the credit for making Amy and Heaths wedding such a fun, unforgettable and magical experience. I love both these girls and look forward to seeing many more of their weddings at the Beachclub....Bisous..

Haley

Married on 11/05/2016

Sarah and Chantal at As You Wish were absolutely incredible! They made our wedding day dreams come to life and were there for us every step of the way! Our family, bridal party, and guests all had an amazing time at the wedding and couldn't stop raving about the event and how great the coordinators were. Sarah and Chantal also assisted us with recommendations and booking for a Catamaran trip for our entire group a few days after the ceremony and everything was perfect! Two thumbs up for the team at As You Wish!!

Sharon

Married on 06/21/2016

6/21/2016
As the mother of the groom I was completely satisfied with the service of Sarah and Chantel. They were very, very professional and came through on every aspect. They were very swift in answering questions and all communication with us. The paperwork prior to the wedding was a lot, but they walked us through every detail. Not being on site for wedding preparations made us put the wedding completely in their hands. We could not have asked for anyone any better. Every little detail was handled to perfection. We came into St. Maarten on ship and had only a few hours before wedding time. These ladies had everything so organized that even with only a few hours we had time to sit down for lunch and enjoy being together before the wedding. Along with us we had 40 guests who were also ushered to the wedding and seen to by these ladies. The church was beautiful, the reception at the Holland House was exactly what we had envisioned, and our impromptu street celebration was a blast. I highly recommend As You Wish for your event planning. I feel we have made friends with Sarah and Channel for life. We often return to St. Maarten and I am sure we will look them up on each visit. They became a part of our families.

Love you ladies!!!!!!



Kathy

Married on 05/03/2016

Sarah and Chantal did a beautiful Grand Case beach vow renewal service for my husband and I-the weather did not work for the date we had chose so they were very flexible and waited until the next evening when the weather was perfect...
They took many photos and made the renewal very special so we could share the details/photos with family upon our return to the US.


Tara

Married on 04/30/2016

Sarah is an organized professional who clearly knows what she's doing. Planning a wedding is stressful enough and having a planner that is as thoughtful, responsive and detailed oriented as her, helps alleviate any stress. Everything was absolutely stunning and seemed to flow naturally throughout the evening, even with a slight rain delay during the ceremony. She made sure all the guests were comfortable, took charge of the situation and came up with a game plan. Needless to say it went on without a hitch! You could tell that Sarah put a lot of time and effort into the wedding as everything was well run and organized. She put her special touch on everything down to the smallest details. The chandelier over the dance floor rocked!
Are you interested?
Send a message