84 Reviews
Recommended by 100% of couples
Quality of service

5 out of 5 rating

Average response time

5 out of 5 rating

Professionalism

5 out of 5 rating

Value

5 out of 5 rating

Flexibility

5 out of 5 rating
77 User photos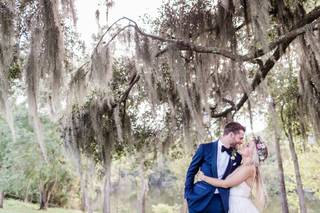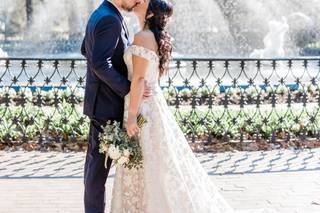 + 73

photos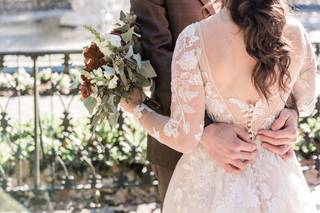 Maddy P.

Getting married on 07/27/2024

Read below for realness

Hi to whoever is reading this, yes YOU! You're currently debating on if you should book AptB for your... wedding, couples shoot, head shots or WHATEVER you need. I'm telling you right now... stop.. what ever your doing and BOOK IT. This is your sign that she is the person for you!
My husband and I live in Oregon and we got married in Savannah GA. Planning a wedding so physically far away was stressful to say the least.
Then I found Wendy @AptBphoto on Instagram and lived happily ever after. I was immediately obsessed not only because she also has a Pug Dog like my husband and I! But because her photos were something like I'd never seen before. They captured feelings in them, like a tiny time capsule of love and happiness. I can't say enough kind things about Wendy and her amazing crew that was with her that day. Thank you for everything you three little lovely angels!

Cindel L.

Married on 01/30/2022

Amazing photographer. Book her now!

Wendy is amazing! She's very sweet, professional, organized, with attention to detail and her final product is stunning! Her whimsical style was the perfect fit we were looking for. We only booked her for 2 1/2 hours, but she made every minute count.

My husband and I loved every single wedding picture. Thank you for the gorgeous pictures, Wendy!

Eden K.

Married on 01/23/2022

Amazing !!

We had a wonderful experience having Wendy as our photographer. She is very detail oriented and very responsive. Our wedding photos turned out amazing, we recieved so many compliments. Thank you so much!!

+ 2

photos

Are you interested?

Send a message

Cassandra B.

Married on 09/05/2021

If you are questioning booking Apt B - don't hesitate and just book!

I cannot say enough good things about Wendy and her work! She was a true lifesaver for us. Like many other couples getting married in 2020- we were rushing to get a plan B wedding in place. Wendy was able to squeeze our morning elopement in before doing portraits in the afternoon. She is extremely personable and talented. We got so many compliments about our photographer and the amazing job she did. We will definitely do all of our future photoshoots with Wendy (even if it is a 4 hour drive from home)!

Also, I just want to say we were already working with a talented photographer in NC (where we live) who is doing our large wedding and did our engagement photos. Although our previous photographer is super talented - we were more impressed by Wendy (not that it's a competition). I just couldn't help to compare the sessions and the photos side by side since they were done less than a year apart.

Susan P.

Married on 08/04/2021

THE Best Photographer in Savannah!

I am convinced that Wendy is the best photographer in Savannah! She recently photographed my wedding. Wendy not only is very personable, she produces top quality work. Our consultation discussed the photos I specifically wanted and any concerns I had were squashed. Wendy was prompt the day of and worked constantly to ensure we got all the photos I wanted. If you want top quality, flattering photos, choose Wendy.

Dorothy B.

Married on 11/27/2020

Outstanding! Magical!

Wendy is a magician. She is magic. And choosing Apt. B Photography for our wedding celebration was hands down the easiest decision for our special day, 100 times over Wendy is your girl and we are forever thankful for all she has done for us and for ensuring our love was captured as honest and as pure as possible, we love you Wendy!

+ 4

photos

Paige F.

Married on 02/15/2020

February Wedding in Savannah

Wendy is an absolute dream to work with. I've had headshots done with her and shot a calligraphy workshop I hosted so I knew when it came to my wedding, she was my number one pick for a photographer. Not only did Wendy shoot our wedding, but also our proposal and engagement photos. She is so easy to work with and is a true friend through the entire planning process. She is there with an answer or suggestion to any question whether it's about photography or now. She's a wedding expert! I would 100% recommend her to anyone looking for a lovely, easygoing photographer for any occasion. The results are light filled, natural, and fun. We'll treasure them all for the rest of our lives.

+ 6

photos

Nicole F.

Married on 11/20/2019

Savannah Elopement & Day After Session

WENDY IS AMAZING! When my now husband Robert, and I began looking for places to elope Savannah was in our top 5. We were looking for somewhere unique that we could travel to from Brentwood, TN without flying, while our 2 and 3 year olds tagged along. As time passed Robert asked if I had decided what destination I would like and I said Savannah. He looked surprised at first and asked why. I said well Savannah is so beautiful! Not to mention there is an amazing photographer that I would love to capture our special moments.

I reached out to Wendy right away! I had followed her for quit some time on Instagram. She replied quickly and answered all my questions. She had vendor recommendations, and a ton of different packages to choose from to meet our needs. While planning there were certains parts I was very particular about, others no clue/preference. I knew I could always ask Wendy and she would have great guidance. She helped me select where to have the ceremony and which squares would be best for the type of art I had envisioned. She went above and beyond to make my dreams come true! Her work truly is amazing! At times I was so worried about planning from hours away, or the weather, or our kids misbehaving. Wendy always assured me it would all work out an dthe most important part of the day is the love between two people.

When the day arrived it could not have been more perfectly planned. Wendy had communicated so well in the weeks before we had time frames of where to be and they were strategically planned to get every single shot that I had mentioned. The entire time we had a blast and felt so comfortable! When the day was coming to an end we were walking back to our cars when Wendy said "Wait! Let's go!" The street lights had just turned on. Wendy had previously mentioned that the street light photo that I had wanted may not happen because there is a very short time frame to get the shot and the lighting has to be just right. It happened and the shot was amazing! Wendy was such a blessing and created the most amazing work, that now occupies our home!

Instead of doing an engagement session we did a day after session. The first part was both Robert and I, with the kids. The second we changed back in to our wedding attire and Wendy captured moments of us on the beach! It was so much fun! We felt so relaxed and I even wore my gown in the water! If you are looking for a photographer in any of the areas that Wendy works along the coast don't bother looking ant further!



Devon

Married on 10/19/2019

Best Photographer Ever

If I could give Wendy 100 stars, I would. I waited a while to post this review because I honestly don't know how to adequately word what Wendy means to us and what she has given us with our photos...
Wendy was one of the first vendors we booked as I had been following her on Instagram for 2+ years prior to our engagement and dreamed of having her shoot our wedding someday. From our first phone call to the days leading up to the wedding Wendy became a close friend and not just our photographer. We were lucky ones to find someone who cares so much for her clients and the big picture (no pun intended) . Wendy took our engagement photos as well as our wedding photos and I have since told my husband we have to move to Savannah so she can shoot all of our future photos. Wendy captures you so authentically that each picture brings you right back to that significant moment in time. My husband and I will treasure our pictures forever, along with our friendship with Wendy and Winston the pug of course :) and I will end it with this...wherever you are in the world, Savannah or Not...you should book Wendy!

Kristin

Married on 10/19/2019

Wendy is a GEM!

Wendy took our engagement/family photos back in May 2019 and then was our photographer for our wedding in October 2019. I first followed Wendy on Instagram when I was searching for wedding vendors and was always mesmerized by her photographs! (Look her up, seriously.) When I reached out to Wendy she was eager to set up a phone call and when we spoke she eased my stress a ton with her knowledge and assurance of everything! As time went on she was equally as responsive when I had questions. I planned our wedding in Savannah from NYC and Wendy was so helpful with vendor recommendations and sorting out the day of timeline (huge!!!)
When we visited Savannah in May to do some wedding planning, we squeezed in our engagement session and oh my goodness!! Not only is she easy to work with but she works magic behind the camera. Her work is phenomenal!!!! It's taken me so long to write this review because it's so difficult to put into words how amazing she is and how beautiful our photos turned out both for our engagement and for our wedding. Also need to note how Wendy takes the time to get to know you and make you comfortable. She is truly one of a kind. I chose her first because of her ability to capture purely candid, honest moments and her ability to capture the beauty of Savannah. Her personality is a huge plus!! Our wedding day was SEAMLESS because of her dedication to making sure the timeline would work (even though we were faced with a tropical storm that weekend!) and that I would get all of the photos I dreamed of. Basically, Wendy's talent was worth every penny and we will cherish our wedding photos forever!! The pictures speak for themselves - absolutely stunning!!!! Thank you Wendy!!! ❤️❤️

+ 9

photos

Melanie N.

Married on 10/12/2019

Best photographer ever!

Wendy was so awesome! She spent so much time with our daughter (bride) ensuring we had everything possible. She even took the time to recreate some images from our daughters childhood that were so very special to us! All of the photos from the wedding were breathtaking, even the candids! Wendy was so much fun and my the whole experience stress free.

Dana

Married on 08/18/2019

My fiance and I came down to Savannah from New York for a vacation, and we decided to take our engagement photos as well. After doing some research online and on IG, we found Wendy and absolutely loved her photos. Working with Wendy was so easy, naturally we were nervous at first but once we started taking photos, we soon realized there was nothing to be nervous about. The photoshoot was so much fun! We couldn't have picked a better person to do our engagement photos and we are thrilled with how they came out.

Theresa K.

Married on 08/03/2019

Authentic, professional, passionate... dream photographer for our dream day

We cannot say enough good things about Wendy. Every interaction we had with her from our first phone call, to coffee in Savannah , to the day of- she was professional but so authentic and relatable. We felt so confident that she was going to be able to capture what we wanted on our wedding day. With so many photographers to pick from, it was initially a tough decision for us, but it was Wendy's personality, enthusiasm, and authenticity that swayed us to choose her and it was the best decision. Day of, Wendy's confidence and experience made the day go smoothly (despite time issues and crazy weather) and the photos are spectacular. Her shooting partner, Esther, was also excellent and brought the same positivity and calmness to the day. Thank you so much Wendy! Hope to work with you again one day!

Hannah M.

Married on 07/06/2019

Couldn't ask for a more perfect photographer!

Wendy went beyond our expectations and gave us the most beautiful elopement photos we could of ever asked for! She was so easy to work with and so flexible, even with the difficulty of living 5 hours away from Savannah! She is truly the kindest person and her photos are magical. If you're getting married or need engagement or elopement photos, she's your go to gal!



Peter

Married on 06/01/2019

Wendy of Apt B Photography was so essential in capturing the excitement and magic of our marriage proposal shoot. She was very helpful during the initial coordination prior to the surprise proposal, providing locations, tips, and clear instructions.

Before the shoot occurred, Wendy had already arrived early and scouted the best location, angles, and lighting. The proposal went just as planned and she was able to provide us the final photos within just a few hours. The photos were absolutely perfect, exceeding all of our expectations. We highly recommend Apt B Photography to anyone looking for a photographer in the Savannah area! Thank you Wendy!

Megan

Married on 04/15/2019

Our photos were a dream!

I hired Wendy very last minute for our Savannah elopement. She was wonderful to work with! She was very responsive to emails and so helpful! Though we were under a time crunch the day of, she made sure to include all the places we wanted to go and the images she captured were just magical and perfect! She went above and beyond for us by letting us ride in her car to our locations and helped me into my dress before our first look. We love our pictures and are very happy with our decision to hire Wendy!

+ 2

photos

Jesse G.

Married on 03/21/2019

Great experience

Wendy was fantastic. She helped me plan my engagement by recommending areas to take pictures. Which was super helpful since I'm not from the area. She even gave a great dinner recommendation. And of course we were ecstatic with the way the photos came out.

Apt. B Photography's reply:

Thank you SO much, Jesse! I loved shooting your surprise proposal, and it all turned out so perfectly. Wishing you and Tessa the best in your life together!

Nancy

Married on 02/14/2019

Amazing wedding photos for a lifetime

I researched wedding photographers on the East Coast. Wendy came up as absolutely the best--so we actually flew in from Washington, D.C. --to have her shoot our wedding photos. We came down six weeks ahead of our wedding day and dressed exactly like when we got married. Ohmygosh, I am so glad we did. The wedding photos are exquisite--the best I have ever looked. It was perfect doing our wedding shoot ahead of time: my wedding day--six weeks later at the National Gallery of Art in Washington, D.C.- -was a blur. I was very nervous. So shooting the photos ahead of time was tremendous. We didn't do any "mock" wedding photos--like act like we were actually in the process of getting married. We just danced and laughed and kissed and walked along the beautiful scenery. I was frightened at the shoot alsoLOL. But Wendy put us at ease and knew what to do to get the best shots. It was actually a meaningful wedding event in and of itself. And we now have priceless wedding photos that my friends said could actually be in Vogue. I am so grateful to Wendy Norman for the whole wedding photography "event" and so many wonderful pictures.

Selena D.

Married on 12/15/2018

So amazing!

There are no words that can adequately describe Wendy of Apt B Photography. Her talent is unmatched but most importantly she is an amazing person which is what you want out of a photographer! We instantly connected and she makes your experience fun and SO comfortable, you'll feel like you're having your best friend taking your pictures for sure!! Cannot recommend this incredibly sweet soul enough!!! Do yourself a favor and book with Wendy. Trust me, the second you chat with her ONCE, you'll see where we're coming from! We are so happy to have found you! Thank you for everything!!!

Savanah F.

Married on 11/14/2018

Simply amazing

First off let me say that Wendy is amazing. I was hesitant about booking a professional photographer for our engagement photos, but so glad I came across Apt. B Photography! She was so quick to respond and was able to work around our schedule since we were coming from out of town. Plus her packages were reasonably priced compared to other photographers I looked into. During the shoot she made sure she gave us direction on how and where to stand while still getting to know us as a couple. She made us feel comfortable and really captured our personalities! I loved every single picture she took and the experience was so fun and enjoyable. My fiancé, who doesn't like taking pictures, even said he had a great time! I would 10/10 recommend Wendy. We will definitely be booking her again for future life events! :)

Jessica

Married on 11/10/2018

Highly recommend!

I can't recommend Wendi enough! Her photo style is perfect for Weddings! She was so easy to work with and extremely responsive. She was amazing to work with through the entire process.

Katie

Married on 11/09/2018

Wendy is the best!

Words cannot begin to describe how blessed I feel to have Wendy as our wedding photographer. Wendy went above and beyond for my fiancé and I in so many ways- starting with our engagement session. Long story short, our evening flight from Los Angeles was delayed by almost 12+ hours and we had scheduled our session for the following morning. Needless to say, we were running extremely behind but Wendy was so flexible and understanding and turned what could have been a very stressful situation into an easy one! We had our shoot and even though we were awake for 24 hours beforehand, Wendy worked her magic and made us look AMAZING! Truly amazing.

Leading up to the wedding, Wendy would check in with us- spoiling us with cards and little gifts and reminded us to enjoy the wedding planning process instead of getting caught up in the stress! I was taken aback by how thoughtful these gifts were, and I think this level of care separates her from other wedding photographers.

For our wedding, Wendy led the day-setting up beautiful shots and not missing a moment. There were several moments throughout the day where Wendy calmed me down and made me stay present and enjoy the moment. She even helped when one of my straps broke on my dress! It should be noted too, for those camera-shy folks, she gives amazing direction and will literally make anyone look natural behind her camera. Both the wedding and engagement shoots felt like we were hanging out with a friend rather than a stiff photoshoot where you're not sure what to do.

Wendy is extremely talented and captures the beauty of Savannah and Georgia in a way I've never seen. She is kind, creative, patient, funny and an all-around pleasure to be around. I am so grateful we were able to share this experience together and even more happy to call her a friend!!

Angie T.

Married on 09/29/2018

Excellent experience!

Wendy has great ideas and great photography skills!!! Very sweet and energetic and made us feel very welcomed to be in front of her camera!!!

Meghan

Married on 05/12/2018

Wendy at AptB Photography was absolutely incredible. She was hands down my favorite vendor to work with, and I felt an instant connection with her at our first meeting. At our rehearsal dinner and our wedding, Wendy put both my husband and I, and our families at ease. She captured everything that we could ever want and more. Her bubbly and fun personality was refreshing and our guests commented how awesome she was. Hands down, Wendy should be the first vendor that you book. You will NOT regret it!

Taylor

Married on 04/27/2018

When I was looking for a wedding photographer, I didn't want someone to just capture the moment. I wanted someone to capture the joy between my husband and I, the excitement of our family and friends, and love we all share for one another. Wendy did just that. Not only did she focus on the clothes, the rings, the flowers, and the other little details that make your wedding day your own, but she captured our pure happiness. Wendy's upbeat personality and friendly nature made us feel right at home while taking photos. We laughed a lot, cried a little, and enjoyed every second of it. The pictures truly speak for themselves. Thank you Wendy for being a part of our day and for making it all so special, for embracing us and working with us to help create a wonderful wedding day and amazing photos we'll cherish forever.
Are you interested?
Send a message