Reviews
5.0 out of 5 rating
Quality of service

5 out of 5 rating

Average response time

5 out of 5 rating

Professionalism

5 out of 5 rating

Value

5 out of 5 rating

Flexibility

5 out of 5 rating
100%
Recommended by couples
2 User photos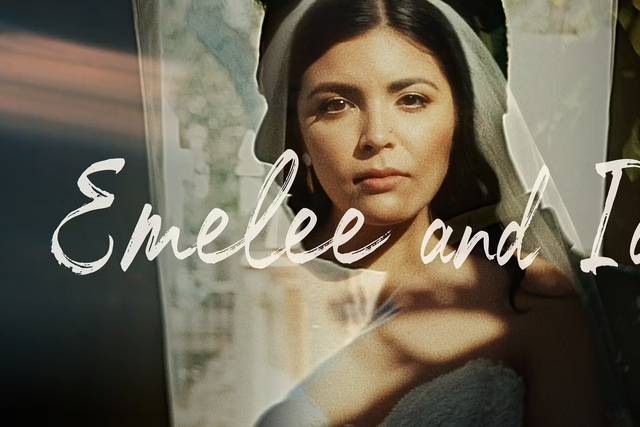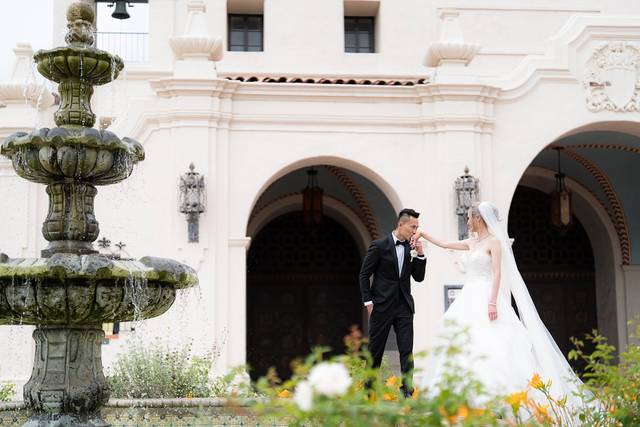 Ian C.

Married on 02/04/2023

A Journey with April Story Films

This completely blew us away!! We are literally stunned with how beautiful, artistic, and all around storytelling was done in this cinematic trailer. We had chills during the intro, anticipation during the mass, tears during the speeches and dances, and overwhelming joy and excitement through it all. Emelee and I have already list count of how many times we've watched it. Sung, Adele, Harrison and your team have made something that will be treasured by us and by many for the rest of our lives, and hopefully after that as well. We can't wait to share this with our friends and family!

Emilia R.

Married on 09/10/2022

Absolutely incredible!

We cannot say enough good things about Sung and April Story Films! We initially reached out to them because they did the videography for a friend's wedding in LA. We loved their work and asked them if they would be interested in coming to Rhode Island. Sung immediately said yes and was more than fair in price. Communication was excellent leading up to the wedding weekend. When it came time for the weekend, he and Adel made us feel extremely comfortable, were very professional, and had some amazing shots. We just got our Cinematic trailer, and all I can say is, wow. It was incredible. He blends various scenes into a story, and brings the day back to life. We can't wait for the full length video. Would recommend April Story Films to anyone looking for a videographer that brings true emotion and passion into their work.

Bao V.

Married on 09/03/2022

Experienced and Professional!!! The best!

My man Sung! Words cannot explain my gratitude to you and your team. Sincerely from the bottom of my heart, kelly and I truly appreciate the effort you took to make our dream video into reality. I am so glad you were a part of the wedding and you literally captured everything! I didnt know how stressful the wedding day was going to be but you and your partner were so experienced and professional that the shoot went smoothly and fun. After seeing the video, it shocks me how quick you made it! The editing skills your team has is top notch. I've shared the preview with all my friends and family and they all loved it. Thank you!!! Looking forward to the rest of the video!

Are you interested?

Send a message

Yunie M.

Married on 08/18/2022

Best wedding decision!

We are so happy to have had April Story Films as our wedding videographer! Sung and his team are truly wonderful to work with. On our wedding day, they were able to capture so many beautiful cinematic moments in a short time. On top of that, they worked so well with our photographer which made our entire photographing/filming experience seem effortless. We received our cinematic trailer less than 3 weeks after the wedding and are OBSESSED with it. Everything from the music selection, cinematic moments to the story telling were perfect! I must've watched the trailer at least 100 times and cannot wait to see the full film. Thank you Sung and team for capturing our day so beautifully.

Claire L.

Married on 07/31/2022

Best decision for my wedding

When I was browsing on the Knot for videographer for my wedding, I watched at least 20+ videos from different videographers. And Sung's video was the only one that got me teared up. Unlike a lot of generic wedding videos, Sung really puts in his heart and soul to capture the uniqueness in every love story. And that's why I signed the contract without even talking to him!! And of course, It was THE BEST decision I made for my wedding. His video blew my mind, it was intimate, unique, emotional, and just really captured all the great moments of my big day. His team was such a delight to work with as they come with so much passion for what they do. I will recommend April Story Films to all my friends the moment they start planning their weddings!!

Angie P.

Married on 05/28/2022

April story films is amazing!

April Story Films was AMAZING! Sung and his team greatly exceeded our expectations. Our wedding videos are absolutely breathtaking and they did such a phenomenal job at capturing all the moments that were special to us. I was surprised at how fast I received all my wedding videos. They were very professional, had great communication, and very easy to work with. Their packages are also very reasonably priced. For anyone that is searching for a videographer to work with, seamlessly capture your day, and provide you with memories that will last a lifetime I highly recommend April Story Films. We can't thank Sung and his team enough for capturing my wedding day!

Amanda K.

Married on 01/15/2022

Best Wedding Decision was to Hire April Story Films

Sung Yoo and his team were true professionals from start to finish. A lot of other friends I know who have gotten married have had some nightmares regarding their videography, which made me extra cautious when selecting the videographer for my own wedding. I cannot be happier that we went with April Story Films. They delivered such beautiful work and stuck to the timeline (we had our cinematic trailer within the first month after our wedding and our full 1 plus hour edited video less than 6 months after). Furthermore, they have some of the most affordable packages. I can't say enough good things about Sung Yoo and April Story Films; they made my husband and I look like movie stars on our wedding day! They could not have captured our love more perfectly, and my husband and I now have something we can cherish forever to remember our special day. Again, I cannot recommend April Story Films enough!

Kevin H.

Married on 09/25/2021

You will NOT regret hiring April Story Films!!!

I was fortunate to hire Sung and his team for my wedding after my original videographer canceled. In just less than a month I received my cinematic trailer. Oh boy, it did not disappoint. I received so many compliments from friends and family. The trailer is like out of a romantic blockbuster movie. He knows how to capture and put together all the important moments throughout the day into a 5-minute clip. Now the anticipation awaits for the full-length video. If you are looking for a friendly, professional, and skilled videographer that is a real FILMMAKER, you will NOT regret hiring April Story Films.

Miji Z.

Married on 09/04/2021

Incredible work, one of the best decisions we made for our wedding

Hiring Sung and his team was one of the best decisions we made for our entire wedding. Videography was really important to my now husband and I because we wanted more than just a film of our special moments - we wanted to have something that could tell our love story and capture the emotions of our big day.

What Sung delivered was above and beyond anything we could have imagined. We just got our highlights trailer and I've probably watched it about 100x times now. Our video wasn't just a bunch of HD clips stitched together in chronological order. Every little detail from the voiceovers of our vows, to the clips that were chosen, to the changes in the music was intentional and had a purpose in telling our love story. It was absolutely perfect.

Sung and team, thank you for giving us the gift of being back to relive our most special day!!

Adriana Z.

Married on 09/01/2020

So very happy

I just read a review right before mine and it was almost the same experience. I spent so so so many days watching different videos of multiple videographers. I came across their videos and I just knew I had to hire them. I wanted something different. I didn't want your average run of the mill video. And wow seriously incredible. The cinematography of it all is just insane. Sung is such a sweet person and I am so grateful he was our videographer. He created some truly unique and beautiful shots. I'm in love with our wedding video. It is so special to us. You have to hire Sung. April Story Films is a California treasure.

Jenny

Married on 07/10/2020

April Story Films is the best videographer in the states!!

April Story Films was the best decision we made for our wedding. We recently received our wedding trailer and are completely blown away. I've watched it over and over, at least once a day, and it still brings tears to my eyes. I listen to the music to our video all the time too and it all just brings the memories back. The wedding seemed to go by so fast and was over before I knew it! To be able to see it again, and from different points of view and captured so beautifully, I can't stress enough how this is one of the best investments you will ever make. These memories will be with us forever. Sung and Omar were awesome. Sung was great with communications and easy to work with, and throughout the entire day he checked in with the me and the bridal party. I am the most awkward person ever and didn't have confidence being in front of the camera, but Sung was so encouraging, so kind, and made me feel more confident and beautiful. They also got really great footage of my husband and his groomsmen, and great expressions and moments with family and friends. His genuine care, friendliness, and passion for his work is clear and I would recommend him and his team to anyone. My family and friends also rave about how they loved our wedding trailer, and some even cried! My sister wishes she could have her own wedding all over again so that he could make a video for her too, because she loved our video so much! All in all, I wouldn't think twice about hiring April Story Films. You won't regret it. We love them!! Thank you so much Sung, we are so thankful for your work!

Jerry L.

Married on 05/17/2020

Amazing experience working with them

April Story Films is an amazing team. We initially worked with them on a pre-wedding, engagement video. The video came out amazing. With our expectations very high already, they went above and beyond our expectations for our wedding trailer. It was very easy to work with Song and his team, they are very friendly and also flexible as long as all communications are clear and given enough notice. They created a video that we will forever cherish and always watch over and over again. The day of the wedding, it was effortless working with them. Nothing took too long, there wasn't any demanding and tight schedules. They let us enjoy our wedding and still got all the shots they needed. We highly recommend April Story Films. Thank you guys so much!

Erik K.

Married on 04/11/2020

My all-time favorite vendor!!

You won't go wrong with this Los Angeles wedding videographer! When you plan a wedding, you get an idea of where you want to prioritize costs. We knew early on that photo and video were on the top of our list. After researching recommendations from friends and all in the Best of the Knot 2019 magazine, we narrowed it down to two from the Knot. My wife had some prior experience with wedding photography and video and advocated for April story films while I was on the fence. In the end, I cannot think of going with anyone else.

ASF is simply the best! From the moment we got on the phone with Sung, he showcased his organizational skill and alignment of vendor/client goals. His work (the cinematic trailer) was beyond our wildest dreams! We received so many compliments on our videographer! He made us feel so happy naturally with his unique engaging personality.
On our wedding day, Sung and Nathan accommodated us with last minute requests and provided exceptional videography services. They made us laugh a lot, in a good way! We are so pleased with the work we have seen so far from them. I highly recommend April story films and cannot say enough great things!

Faith

Married on 09/11/2019

Just watch their perfect works!!

April Story Films was really fun and easy to work with. Sung captured our wedding beautifully. They made me feel really comfortable. They're also very quick to respond. I love how our video came out. We've watched it numerous times. Our friends and family enjoyed and loved it too. Just make sure you communicate with them on what you want to see in your video.

Jeff

Married on 08/31/2019

Loved working with them!

Fair pricing & great team/vid!

Faith

Married on 08/17/2019

April Story Films

I love April Story Films. They were easy to work with and quick to respond. They captured everything from our wedding that I was hoping and asked for. Sung and his team made our wedding day fun and made us feel comfortable being in front of the camera. Our video was beautifully captured. All our family and friends loved our video. Communicate with them what you would like captured on film and everything will fall into place.

Vanessa L.

Married on 08/10/2019

Perfect wedding videographer!

Let me first say that adding a videographer to our day was a last minute decision and we are so glad that we did--we cannot stop watching our highlight film!!! Our day of videographer, Sung, was kind, considerate and respected our wishes to be discreet. For us, keeping the intimacy of our wedding was a top priority and we did not want the videographer to make our wedding feel like a production. Sung was able to capture every beautiful moment from our first look, ceremony and reception without feeling like a presence. Nathan, who edited our video, was extremely responsive and tailored our highlight film to capture all of the best moments from our amazing day. I am so grateful that we chose April Story Films to document our wedding and to provide us with this video that we are able to share with friends and family as well as have for ourselves for generations to come!

Lz Ha

Married on 11/14/2018

Nothing short of Spectacular

Where do I even begin?? Sung and his team made my wedding day such a memorable experience. If I had to chose a top vendor for my wedding, it would 100% be April Story Films. From the moment they showed up, our family, wedding party and other vendors were extremely comfortable. We received our cinematic trailer within 2 weeks after our wedding, which is amazing. I am beyond grateful for Sung and his team that I will have my wedding day film for years to come and always be able to look back on what a beautiful day it was.

Melody

Married on 02/18/2018

I don't normally give 5 star ratings but Sung and the April Story team are above and beyond exceptional in all categories. We are fully pleased customers and overall had a wonderful experience with the services provided by Sung and April Story Films. They are reliable and provide top quality service and work (very personable too). We were recommended April Story Films by our family and friends who had used their services and noted that the quality is top notch and worth every penny; we agree! Throughout the entire process they were professional and courteous. They are full of life and made the often stressful times of a wedding seem carefree and fun. We never once doubted their execution in following through or their expertise. It was apparent they knew exactly what they were doing, but communicated in a humble and gracious manner. During our actual ceremony and reception they captured some amazing footage without getting in the way or distracting from the ceremony. The product they delivered was absolutely phenomenal! Sung was instrumental in helping us with song choices for the trailer and full length film. He made sure the trailer was delivered in time for our East Coast reception showing. We were completely blown away by how beautifully it all came together. We received many compliments from friends and family who were blown away. It is very clear that April Story Films takes great pride in their work and are passionate about what they do; their attention to detail and dedication to the editing process sets them apart. The video flows well and the music blends exceptionally with the shots. They were a joy to work with during the one-on-one shots and afterwards solicited and incorporated our feedback on song selection. Because we were so confident in their abilities, we had no quarrels in patiently waiting for full length film which was a lovely 6 month anniversary present. Again, we were impressed and excited that our day was captured so beautifully. We highly r

Yasmeen

Married on 09/30/2017

Sung and his team is so awesome! My friend had referred me to him when we were planning our wedding. The trailer and video blew me away! I was so impressed how well they did our video. Sung was so nice he even edited areas in our video after it was finished. We will definitely hire him when it's our baby's 1st bday party!

Grace

Married on 04/22/2017

Just watched our trailor. Sung and his team did such a wonderful job creating a wonderful video of our special day. He kept in mind what we wanted in our video. So polite, professional and amazing staff to work with. Pick him and his team to create a master piece for your wedding day. Thank you guys so much!

Aki

Married on 04/09/2017

I had my wedding back in April 2017 at Malibu. Story Films was my favorite vendor among all! Even my wedding planner who has worked in the industry for years said she would choose the company as her prefer partner after working with them on my wedding date. Here are why you want to hire them.

1 Beautiful works!! Many friends said my wedding's video is the best compared to others' they have watched. You can check their works using below link.
https://vimeo.com/aprilstoryfilms

2 Reasonable price ! When you planning the wedding, the budget matters. Both my wedding planner (she said she thought the rate could have been higher LOL)and I think Sung's price is very reasonable. Book them as soon as possible before the rate changed.

3 The team is willing to go extra miles ! After most of our guests left, Sung asked if we want to film some night shot. Vendors were leaving one by one but Sung's team are the one staying and insist to film more for perfection.

4 They are very professional !! Both my husband and I speak Cantonese and 99% of our wedding guests speak Chinese on the wedding. Sung did a wonderful job in terms of communication even though he is Korean and don't know Chinese at all ! Our vows are all in Chinese but I want to put the vows into the video. Sung learned and researched my Chinese vows line by line and edited the vows into the video beautifully according to its meaning. I was very moved. Both my husband and I cried when we first saw the video.

I have been emailing Sung for about 2 years but I have only met him once on my wedding day. I was nervous and worry if he is as good as I thought. But when I met Sung and his assistant I know I was right about them. Sung is a very sincere person and does more than says. Sung and his team will help you to memorize your beautiful moment of lifetime. Good luck with your wedding planning???


Cristalle

Married on 02/04/2017

Look no further!

If you want amazing footage on your wedding day, April Story Films is the best choice! Sung was so professional and thorough with his shots. The wedding day is a chaotic day with ten million things going around but Sung has an eye of capturing THE moments. I highly recommend him!! Take it from me, April Story films is the one you'd want to have on your special day!

Lindsey

Married on 01/28/2017

Sung and team shot our pre-wedding and wedding video and we are so pleased and happy with the videos. Sung is so talented and the videos exceeded our expectations.
We felt so comfortable when we were shooting. He really gets to know you and gets to know you as a couple. He listens to what we want and adds his artistic eye to it. It is something we will always treasure and watch over and over.

Maria

Married on 01/14/2017

Sung and his crew are the best videographers in Los Angeles (if not in the whole world. *wink*) I had a privilege to work with Sung and two of his staff when we had our pre-wedding shot in Descanso Gardens during the cold, chilly December and on our actual wedding day on January 14, 2017. And all I can say is, they will work for you, worry less on how it will turn out because they have the best God-given talent and knowledge to make your video the best that you could ever imagine.

Around 2016, my husband and I were brainstorming on who to hire as our videographers. Trust me, I am such a hard critic on wedding videos because I wanted to have the best memory of our wedding. I've watched many videographers' products and none of them reached my standards, modesty aside. I came across with April Story Films right on the nth page of "the knots" and as soon as I pressed play, I couldn't stop myself commending their work and cried on each videos I watched.

I steadfastly emailed him and called him many times. Knowing his busy schedule, I waited and sure enough, he replied back to my query and set the meeting right away. I encouraged my husband to lock this deal in as quick as we can because I got the best feeling that he is such a great deal to have! lol! I am sorry, but I really feel like it is a no-brainer not to have him for your wedding. It is evident on his wonderful finished products that he put his heart out and brainstormed many smart effects on each videos that I watched.

Sung, thank you so much for giving us the best memory of our wedding. You are such a great, genuine, and honest person. You are not just a businessman but you are a very kind hearted person who won our trust in so many levels. Thank you so much again. It was such a great honor. Our heartfelt gratitude to you and to your wonderful staff again.

To your future clients and to the ones reading this long review looking for a great videographer, don't you every think twice!
Are you interested?
Send a message