Reviews
4.6 out of 5 rating
Quality of service

4.6 out of 5 rating

Average response time

4.6 out of 5 rating

Professionalism

4.7 out of 5 rating

Value

4.6 out of 5 rating

Flexibility

4.6 out of 5 rating
93%
Recommended by couples
1,022 User photos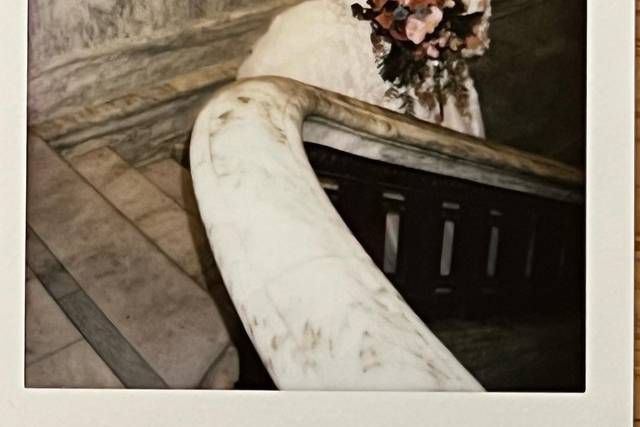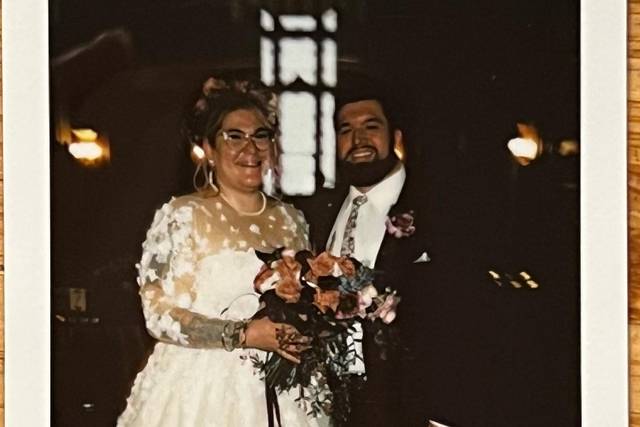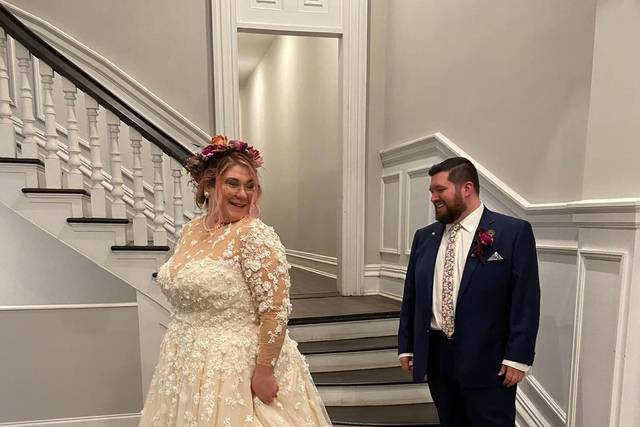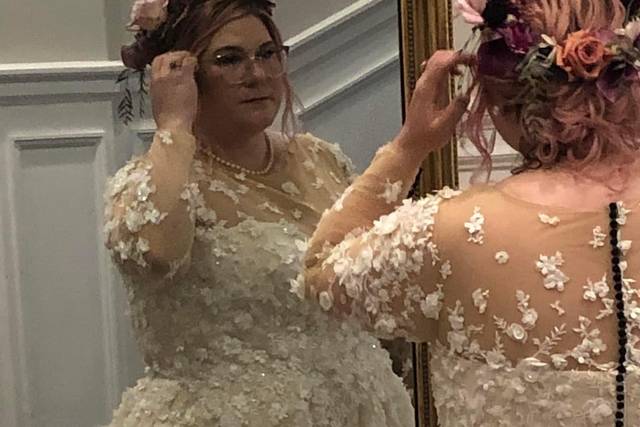 + 1018

photos
Megan M.

Married on 10/23/2022

After three years

After three long years due to
COVID I was finally able to wear my fairytale dress.
The whole process and experience was incredible. I'm not a go to a dress shop and try it on sort of gal so this was perfect for me!

+ 4

photos

Jess

Married on 09/30/2022

Good alternative- No longer in business

I had a beautiful gown made here a couple years ago but ended up needing another one. It was great but the sizing was off. Queen Gowns was recommended and was great quality as well. Good luck wedding planning to all! It will be over soon!

Nada

Married on 05/31/2022

This is an amazing company!!!!!! I was recently a bridesmaid at a wedding where the bride was wearing an Anomalie dress, and it was ALL the rage! Everyone was talking about how unique and beautiful the dress was, and kept asking the bride or her bridesmaids who made the bride's dress! What a rocking success! Three of my co-bridesmaids are getting married in the next year and also committed to designing their dress and having Anomalie make it. I can't wait to see their creations!!!

Are you interested?

Send a message

Kristen M.

Married on 04/09/2022

The Perfect Dress for ME!

Wedding dresses are a big investment, and you don't want to waste money getting it wrong. Anomalie made buying a wedding dress so easy! I hate shopping -- I always feel too tall, too curvy, too red... Anomalie let me dream a little, gave me some practical tips, and then helped me design a dress I loved! Getting the samples in the mail to choose fabrics and other important details was super fun, and helped me feel relaxed about buying a dress I couldn't actually try on first. The finished product was very high quality, had all the details I wanted (including pockets!), and fit like a dream! Plus, it was delivered right to my door, which added so much fun as we unboxed it and I got to try it on at home! My dress was also less expensive than I could have found in most bridal shops, and there were thoughtful construction details that helped (like the lining having the soft side facing in towards my legs). The fabrics were high quality and beautiful. I recommend them to every bride I know.

Sara L.

Married on 04/08/2022

Dreams really can come true

Anomalie is like the fairy god mother of weddings. We had a very non-traditional wedding and then an elopement ceremony in Switzerland so I had a very specific vision for what I wanted and I just really couldn't find it in any dress, at least not everything I wanted.

Well, I didn't need to because Anomalie made it possible for me to design the dress myself and they seriously brought my vision to life in a way I really never thought would be possible. I got so many compliments on my dress too! It was really cool to have that moment that most women get when they get a compliment on a dress or skirt that has pockets and they respond with. "THANKS! IT HAS POCKETS!" and I got to do the same but "THANKS! I DESIGNED IT MYSELF!" People were always so shocked that I designed it.

Anomalie made the experience so seamless and I can't recommend them enough! It's so fun knowing that I will truly be the only one to ever wear my dress style and it's everything I ever wanted!

+ 4

photos

Kay

Married on 03/18/2022

New Bride in Houston!

Just put my deposit down for my wedding dress with Anomalie and I am beyond excited and nervous. Kaitlin helped me create my perfect vision just last week and I've been starry eyed ever since. So far the process has been pretty easy and transparent, of course I'm hoping it'll stay that way throughout the production and delivery phase. Overall it's been a lovely experience. I am so excited to be an Anomalie bride!



Anomalie's reply:

Congratulations on becoming an Anomalie bride, K! We are so excited to continue working with you to bring your dream to life. Your feedback is valued!

Adriana R.

Married on 02/20/2022

Amazing experience!

I had tried on a few dresses and fell in love with a dress that was wayyyy out of my price range. I decided to try Anomalie to see if they could create something similar. I worked with a stylist and the experience was so fun. Once we ironed out the details for the design, the dress was shipped off to production. That's when the anxiety hit. I knew I was taking a risk but also knew at least I would have time to scramble and find a new dress if things didn't work out. When my dress finally arrived, I was completely enthralled by PURE HAPPINESS (and a HUGE sign of relief) because my dream dress became a reality. It's scary, I'm not going to lie, but I'm so so so happy I took a leap of faith and went with Anomalie. I'll post again with pictures after my wedding :) Gotta keep my baby a surprise. BUT CANNOT WAIT TO SHOW HER OFF!!!!

Jennifer

Married on 02/05/2022

Get Creative!

I love Anomalie! From initial consultation to the delivery of dress, they were a dream to work with. They walked me through the whole process and helped me design a beautiful gown that was completely one of a kind. Each step of the design process was fun, and I loved having the opportunity to pick my fabrics and colors. I was always excited to get status updates from the factory. I especially liked seeing the dress come to life from sketch to final review. Their customer service was also great. They checked in with me at regular intervals to keep me up to date. They also followed up as the wedding date drew closer to make sure I was all set for the big day. I've recommended them to friends, family, and even strangers.

+ 2

photos

Tameika A.

Married on 12/03/2021

Absolutely perfect!!

The design of the dress was exactly what I asked for. The designer was patient and understanding. The swatches they sent out where beautiful and sent in a timely manner.

John R.

Married on 12/03/2021

Custom and affordable

A custom, beautiful, affordable, absolutely breathtaking dress! 100% recommend.

Ashley W.

Married on 10/23/2021

Perfect ball gown wedding dress

Went above and beyond! Loved my dress, it was custom and not expensive!!

Milly G.

Married on 10/23/2021

I would recommend Anomalie to any bride!

My whole experience with Anomalie has been so easy and fun! I had a good idea of the basics I wanted in my dress (long lace sleeves, floaty tulle skirt, A-line silhouette), but my stylist Miranda expertly helped me decide more details based on her experience of what will sit best against my skin in the fabrics I chose and her experience designing countless dresses. These details included the best neckline and backline to avoid having to cover my chest or back with illusion mesh, which I wanted to avoid. Miranda also helped me decide how full of a skirt I wanted, the color palette to choose, how to make a tasteful unlined top with hidden cups, whether or not to include pockets, guidance around why I should put some buttons on my dress (which I ended up loving!) and also gave me help with my lace choice. Anytime I had any questions, Miranda got back to me same day. My dress arrived 2 months ahead of schedule, and I have tons of time to get a few small alterations made before my big day next October. I am so impressed with how much my dress looks like my sketch, and I'm absolutely thrilled with how my dress has turned out. I love that nobody will have ever worn a wedding dress exactly like mine before, as I made my Anomalie fully bespoken!

+ 2

photos

Erin B.

Married on 10/16/2021

Great experience!

I had a great experience working with Miranda at Anomalie. I had been looking at wedding dresses on Etsy but I was having trouble finding vendors who were responsive to all of my questions on such an important item. My Anomalie dress cost more than what I was looking at on Etsy, but it was worth it for the security in knowing that I would get the dress I expected. It was really helpful to receive color swatches to test against my skin and see examples of others wearing different combinations of those exact shades and lace patterns. My dress came out just like my sketch. I had a great experience overall!

Photos by Mei Lin Barral Photography (@meilinbarral).

Deanna

Married on 10/09/2021

Amazing experience!

Everything about my experience was perfect!

Katelin

Married on 10/02/2021

Gorgeous!!

Honestly I couldn't imagine ever getting my wedding dress anywhere else! It was made exactly for me and was everything I've ever dreamed about! Plus only 1100 for my dream dress? Absolutely! I kept mine on all night without any problems because it was perfect for me!

Rose

Married on 10/01/2021

Easy process with an amazing product

I came to find this company after many, many sad searches for black wedding dresses. They had no black at the time, but called me back 2 weeks later letting me know they had just added their first black color fabric and lace to their options. The design consultant quickly made my dreams come true in a sketch and now having my dress here I can't wait to wear it. The quality is amazing! If I had any advice I would say go to a bridal shop or tailor to get the measurements done correctly it is a bit difficult. Otherwise, 110% recommend!

Julianna M.

Married on 09/17/2021

Absolutely amazing!!

I have never been so satisfied with a company in my entire life! I had been to only a couple dress shops and found myself getting so emotional because none of them were what I wanted. I already had a vision in my head just none of the ones I was trying on were "the perfect dress". Anomalie was so easy and accommodating which already had me sold because I would be getting a dress that I actually wanted and then they told me how much it would be for it to be made and I was floored! I thought getting a custom made dress would eat at my budget and cost me an arm and a leg and it was the complete opposite. I got my dream dress, and I never felt so beautiful! Everything about it was exactly what I pictured in my head, I'm glad I went with them because they gave me a dress that was comfortable, affordable and exactly what I wanted. It was probably the easiest part about my wedding experience!

Michelle O.

Married on 09/11/2021

Personalized

This company has already impressed me so much with their communication. From picking fabrics, to leaving comments on your inspiration board - they have made every decision in making my dress that much easier. Trying on dresses has been a nightmare for me - especially because I'm 4'11" and have curves. I wanted a simple long-sleeved dress that fit my personality (and my measurements), and it was near impossible to find one in my price range at bridal boutiques. Not only am I going to be a getting my own design put into production but it's actually in my price range! I cannot wait to see my dress completed in four months!

Kristy M.

Married on 09/10/2021

Absolutely stunning dress

I was really picky about my gown and couldn't find anything that met all my qualifications. I ended up figuring out that it would cost me just a smich to buy an imperfect dress and get it altered as it would to just get a custom made dress. That led me to Anomalie and I cannot recommend them enough. They were so easy to work with and the dress was absolutely everything I wanted it to be. I'm so happy I went with them and was able to have my true dream dress. It even had pockets!!

Dominique R.

Married on 08/28/2021

A magical experience

I had a specific design in my head but where I live they do not offer something like that. I didn't have time to go to New York or Philadelphia to find my dress. I saw an ad on Facebook and I took the style quiz. I liked the results but to further my design I had to have a call with a stylist. It was a gamble but I took it. I'm so happy I did because I felt like a queen on my wedding day. The best part is that I designed it and there won't be another one like it. Thank you Anomalie for making my dream wedding dress!

+ 10

photos

Miya W.

Married on 08/07/2021

I am in love with my dress

I cannot express in words how amazing my experience with Anomalie was. My guests loved my dress for its uniqueness and so did I! As an artist, it was a dream come true to design my own dress and the entire experience and my stylist, Maranda were amazing!

Julie H.

Married on 08/01/2021

Fantastic customer service

Let me start by saying Tanisha is an absolute gem! She has helped me every step since I first discovered Anomalie and dreamt of a dramatic princess dress, to after COVID hit, our wedding plans changed, and I needed to also change the dress design before moving forward with the process. Designing a dress can be overwhelming, and she has been incredibly patient, answered all my questions and addressed my concerns along the way, and given me the direction and advice that has ultimately landed me my dream dress design! It just went into production, I cannot wait for the result, and will be sure to post photos! Thank you Tanisha!

- Julie

Shanelle

Married on 07/31/2021

I loved them.

They made my dream dress and they where amazing to work with.

Kimbelry K.

Married on 07/28/2021

Responsive and attentive

Amazing! They were wonderful to work with and took a lot of care to listen to my thoughts and ideas and help make them into a reality. I am glad that I selected to work with them rather then a dress shop. The woman who took in the sleeves of my dress said that it was better quality then most dress stores she's seen.

Robin S.

Married on 07/10/2021

Upon arrival, I was stunned and amazed with the beauty and quality of my custom gown

I was absolutely amazed and pleasantly stunned when I received my beautiful, fully custom dress. Why? Because there are so many false offers of doing custom dresses from Chinese shops.. So on some level, I wasn't sure what to expect and had some doubts.
But I have to share the experience and outcome with Anomalie was wonderful. When I received the final resulting beautiful dress, I still had some concern as I started to open the box, and yet it was a beautiful dress of the highest quality of workmanship and fabrics that had been made to my vision and specifications, with the help of a few pics of what I was seeking. It was also built to my exact measurements, which helps to reduce the very very high costs that significant alternations can be incurred in a wedding dress that is not made to custom measurements.

When I received it, I felt like a celebrity opening their custom gown that had been made specifically for them. Even the packaging was very classy and high quality. I had ordered and returned two prior "off the rack" gowns that I had been disappointed in and this dress (for the same price range) far exceeded the quality of those gowns, as well as the presentation of them.
For the price of one of those gowns that may be worn by hundreds of other brides, I was able to get a truly custom one of quality that compared to designer gowns of much higher cost.

I fully recommend this company! THANK YOU!
Are you interested?
Send a message