59 Reviews
Recommended by 100% of couples
Quality of service

5 out of 5 rating

Average response time

5 out of 5 rating

Professionalism

5 out of 5 rating

Value

4.9 out of 5 rating

Flexibility

5 out of 5 rating
26 User photos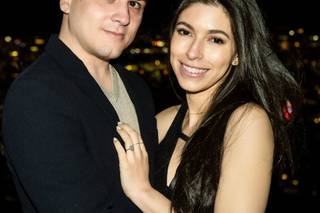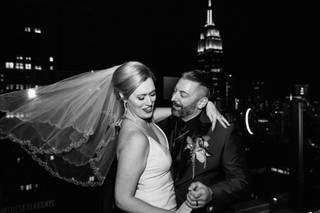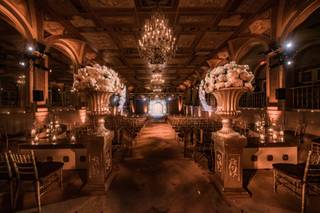 + 22

photos
Strobbins

Married on 10/05/2022

Andre Maier is Superb

I can't say enough fabulous things about Andre Maier. While many of us know him as world-class, top-rated wedding photographer, he is also a consummate professional and a compassionate human being. Planning a wedding during this pandemic has been extremely stressful, with multiple postponements and organizational nightmares. Andre was incredibly supportive during the entire process and could not have been more accommodating in every way. I give him the highest recommendation. We are huge Andre Maier fans!

Leslie P.

Married on 10/30/2021

Amazing photographer!!

Thank you, Andre Maier, for the most stunning photos of our wedding day!! We loved Andre's photo style from his portfolio and knew he had the most calming, comforting demeanor from the initial conversation. But day of, I was blown away. Things were so hectic, but he and Ada kept us calm and made sure we got every shot we wanted. At the actual ceremony / party, Andre seemed to be everywhere - but somehow still handed me a small photo book of the day's highlights at the end of the evening, the kindest and most perfect way to cap off such a special day! The next morning, I had a link to some early shots that I could post and share, which kept the magical feeling going. We can't wait to see the rest in a few weeks and just know they will be gorgeous!!

Jose T.

Married on 10/16/2021

Professional, Thoughtful, Experienced, Responsive

I reached out to Andre seeking a photographer to capture my surprise proposal. I assumed this would consist of a couple of photos, but Andre went absolutely above and beyond what I had envisioned. He captured photos of us without being seen, from several angles, all while remaining complete inconspicuous. He was very easy to coordinate with, and through his experience determined exactly when to come in to fully capture the proposal. Not only were his shots tastefully composed, they truly captured the moment, without effecting the moment itself. Immediately after the proposal, he took us to a few spots to celebrate the moment. Finally, he selected, compiled, and retouched the photos, into a beautiful website to share with our friends and family - an incredible value given today's digital / social media driven world.

I highly recommend Andre, in fact I cannot recommend him highly enough. There is no one better to capture a surprise proposal.

Are you interested?

Send a message

Michael W.

Married on 07/04/2021

André Maier is super creative and great to work with.

André Maier is super creative. He is great to work with.

Lori M.

Married on 03/04/2021

Cannot speak highly enough of Andre!

My husband and I cannot speak highly enough of Andre! Throughout the whole wedding planning process, he was professional, helpful, and available. His personality is also lovely and we really enjoyed working with him. Andre's photography is outstanding - he knew all of the "important" people on our wedding day (parents, MOH, etc) and made sure to include them /make them feel important and our photos (wedding and engagement) came out great. He is extremely talented and also has a great team (in addition to Andre, we had Dion on our wedding day who was also very skilled and good to work with).

Rebecca B.

Married on 02/10/2021

Beautiful photographs!

We highly recommend choosing André Maier Photography.
André took our engagement photos at our wedding venue months prior to the wedding, and Theo Samuels took our wedding photos. The photos were all edited by André and are all stunning. We had such a hard time choosing which photos to use on our invitation and which photos to include in our wedding album after the wedding. We had such a great overall experience, and we just love our pictures.

Jeffrey L.

Married on 02/10/2021

Amazing Experience!

My wife and I were so lucky to have Andre capture our special day! Andre Maier is a professional in every sense of the word – from the very beginning of our wedding planning process, until well after when he helped us craft our stunning wedding album – Andre was always there, patiently listening and providing a keen, artistic eye! He has a great grasp how to capture such elegant, realistic and truthful photos, in such an unobtrusive way! Andre does not just take beautiful photographs; he creates dynamic stories and memories that will last a lifetime. We cannot say enough positive things about Andre; my wife and I whole-heartedly recommend him!

Sarah C.

Married on 10/09/2020

Great experience with Andre Maier

I worked with Andre over 5 years ago professionally and he was always such a pleasure to work with - so nice to not only the Bride and Groom but also alll of the staff. When my husband and I decided to have our wedding in NY we knew we wanted Andre to be our photographer, and we're so happy we did! He was so helpful throughout the planning process, which during Covid was not easy. Day of he was the calming force that kept us at ease. He is extremely professional and polite and really has your best interest at heart. We were so eager to see the photos and he sent us over 70+ beautiful pictures the day after the wedding, we were ecstatic. When we got the full photos we were in awe. Andre was not only able to photograph amazing pictures of all our friends and family but truly captured those really special moments, ones you don't even realize throughout the whole night! He went out of his way to get amazing aerial shots of the whole venue and it looks like something out of a magazine. I cannot recommend Andre enough - he is so talented! My husband and I did not only gain beautiful pictures from our wedding that we'll enjoy for a lifetime but also a great friend! Highly recommend Andre Maier Photography!

Elizabeth Y.

Married on 06/05/2020

See below for details. I highly recommend this vendor!

As an Event Planner for high-end clients I appreciate attention to detail, creativity and perfection. I knew when I first met Andre and saw his work that I would one day hire him to capture all of my most special occasions, including my recent wedding. With ease and a smile, Andre flawlessly documented the most special day in our lives. We couldn't have asked for a more picturesque day or a better photographer to record it.  I was blessed to have such a talented artist available, one who not only is amazing at his craft, but whose warm personality complemented the overall intimate feel of the day.  
Elizabeth Owner of Red Carpet Occasions


J Wu

Married on 04/06/2020

Professional, experienced, pleasure to work with

We hired Andre to be our wedding photographer in June, 2019. From the onset, Andre was extremely responsive, responding to emails within minutes. He was kind and patient in walking us through every step of what to expect the day-of and giving lots of terrific, practical advice. He was also flexible and said he'd have no problem working with another family videographer we used.

Day-of wedding, Andre is punctual and immediately starts lining up preparation shots. Throughout the whole process, it was clear that he was experienced and knew the venue well. He smoothly guided us to certain location and certain shots that turned out incredible. Having his calm, veteran presence there meant that we didn't waste a minute worrying about photos. At the end of the night, he even gave us a small mini-album he made with best shots already printed!

Having Andre was a terrific choice! We had looked at many other vendors, but what stood out was how Andre treated his craft as an art instead of a business. Highly recommend!

Ilana S.

Married on 02/07/2020

Excellent Experience!

We worked with Andre for our engagement shoot and on our big day and were very happy with the experience. Andre is easy to work with, flexible and brings a great energy to the day. We got numerous comments on how great our photographer was during our wedding and they continued when we got the final photos as well!

Gabriel P.

Married on 02/06/2020

Amazing choice- Theo is fantastic

I got married last June and used Andre Maier photography for my wedding. For me the answer was easy- I loved the work that Andre and his team did. I loved how they focused on capturing the moment rather than making the pictures like every other wedding photography out there. We had Theo at our wedding and it was the best decision I ever made. Theo was AMAZING. He was so professional and sincere. He showed up a half hour early for me because he knew how nervous I was about timing and logistics of the event. His eye for capturing the right moment was spectacular and I honestly could not have been happier with my photos. With every shot he took you could tell how passionate he was about what he was doing. I honestly loved working with him and I would recommend him to any friend or loved one.

Nancy C.

Married on 10/05/2019

Highly recommend!

My husband & I were immediately impressed by Andre's casual professionalism, his small team, and his desire to be unintrusive and tell the story. He runs a small business with a depth of experience and attention to the important details.



We didn't want many posed photos or for the night to feel too stuffy. We didn't want our wedding to feel like The Met Gala; yet, we wanted someone creative, exacting, and who would capture the moments we wouldn't see.

We worked with Theo on our wedding day who did all of that, including getting along well with all our multi-generational guests. He creatively improv'd our pre-ceremony walk through Williamsburg, got the best moments from our ceremony and reception.

Afterward, Andre promptly got us masterful digital photos -- a handful of the classic shots, but many candid photos that we would never have known happened as the bride and groom. Highly recommend!

Amanda G.

Married on 07/20/2019

Great photographer

Andre and Theo were great to work with. They made us feel very comfortable during engagement photos and the wedding and captured the love and joy of that time. They were also flexible and listened to our requests. We recommend.

Caroline G.

Married on 06/08/2019

Andre is THE best wedding photographer in the biz!

Look no further! Andre is truly the best wedding photographer out there. My husband and I used Andre for both our engagement party and our wedding day and could not have been happier. We were blown away with the photographs he took from both events and still look at them every single day. Also, during what can be such a stressful time I have to say he made everything completely effortless for us. You can really rest assured knowing you have the best photographer in the game.

Andre really knows how to capture ALL the special moments throughout the day and is a master of getting candid photos, which we loved. Andre seemed to fit in so well at both of our events we barely even knew he was around. If you have ever been to a wedding where the photographer is constantly in your face you know how important that really is.

Andre is a master of his craft and we HIGHLY recommend him for your next event.

+ 2

photos

Eve R.

Married on 06/07/2019

What special experience!

We used Andre Maier photographer for our wedding and it was the best choice we could have ever made. Our photographer, Theo, was so professional and kind. He captured all our pictures beautifully and worked so hard. He also took pleasure in our day which felt so special. Andre himself was also so kind. He was so easy to talk with about what we were looking for on our special day and made it happen. We are the type of couple that didn't just want any photography we wanted to work with people that made us feel understood and that were kind. We found that in Andre and Theo. We also wanted pictures that looked real and not rehearsed and Theo captured our "real moments". What a wonderful company to work with! I cannot recommend them enough to capture such an important occasion.

Jeff S.

Married on 05/09/2019

If you want only the best!

I have known Andre professionally and on a personal level for close to 20 years, and is one of the first I recommend to my clients when choosing a photographer for their wedding, mitzvah, or any event type needing this service.
Andre's photography is very special, is of the highest quality, listens to his clients to define their individual style, and always gets that one-of-a-kind shot many photographers, miss.
With all of the uncertainties of planning such an important lifetime event, Andre is one of the most dependable and reliable people in the event industry. Anyone would be lucky to have Andre documenting their event because there is no "do-over", and you can depend on Andre to get it right every time!



+ 2

photos

Sheri

Married on 05/04/2019

Andre is the best!

Andre was an absolute dream to work with for our wedding!! He made our wedding day so special! All of our guests commented on how they never saw him taking photos. The photos turned out SO AMAZING, and he captured every special moment throughout the evening. He even made us a book with some of the photos DURING our wedding. I highly recommend Andre - he's kind, trustworthy, dedicated and an amazingly talented photographer!

Frayda L.

Married on 04/10/2019

Artistic, Friendly and Fun Photographers!!!

Andre & his team are incredibly talented AND super nice. They were able to capture wonderfully fun and natural photos of our guests. The team really excels at posed portraits. Andre somehow gets everyone to relax. Plus, his team knows how to frame the photos. The result is artistic and beautiful pictures. Friends told me that the photos Andre took at our party now their favorite photos of themselves. Thank you so so much Andre.

Jaime S.

Married on 11/03/2018

Photographer for wedding - exceptional!

Andre has been an absolute pleasure to work with. On the day of our wedding, he made it both a fun and relaxing experience. He was efficient with how he spent his time and ensuring all of the formal portraits were taken quickly. Importantly, he truly captured the emotions of the day. After the wedding, he was incredibly prompt with giving us our beautiful photos which we look at often. I'd recommend using Andre to anyone for his talent, professionalism, and agreeable demeanor.

Norma

Married on 08/09/2018

Andre Maier

Andre is always a pleasure to work with - he's an expert at what he does and a great guy. Love him!

Sarah

Married on 07/07/2018

Where to even start... From the initial meeting to execution, Andre was incredible! I had high expectations for our photography and he blew it out of the water! I could not have asked for better photos and I HIGHLY recommend his services.

If you are looking to relive every wedding moment through your photos, like a video flash back, Andre is the key! He really knows how to capture the 'true' moments of the couple and that is what I love most about his style.

Amazing, incredible, exquisite!

Thank you, Andre for capturing the best moments of our lives! WE LOVE YOU and are so grateful!

Jennifer

Married on 06/23/2018

Perfection

Honestly the whole experience was amazing. Greg (one of Andre's main guys) was professional and hysterical to be around. He really helped me to feel calmer (just by being silly) which definitely reflected in our pictures. Not only was his photography amazing but we keep getting complimented on how "your photographer knew all the words to all of the songs" which was kind of awesome to say the least.

He was really great about working with us, accommodating my ridiculous golf cart request, and trying to find us the best places (even having to almost dig out a golf cart stuck in the mud).

Overall, I could not be happier with Greg and his pictures. He was wonderful to be around and his pictures are stunning.

Suzanne

Married on 05/12/2018

Andre is a gem- he is lovely and kind, and also an incredible artist. The pictures he took for my wedding are unlike any other wedding photos I've ever seen before. They are so artistic and artfully done- he had people pose in unique ways that were at the same time natural. In particular. in addition to the bride and groom photos, he captured the personalities of the children in my family amazingly. He also was able to get the big family pictures in a way that made them gorgeous instead of the cheesy/staged pictures you often get from wedding photographers. Additionally, Andre listened to what I wanted and was always available to hear my thoughts/calm me down about my concerns. Andre is a true artist and a wonderful person- everyone should be so fortunate to have a photographer like him for their wedding. He also brought along an amazing assistant photographer- Theo, who also took incredible pictures!

Lauren

Married on 01/14/2018

We were so happy to have Andre as our photographer for our wedding and would use him again in a heartbeat. What I appreciated the most was his eye and talent. I had envisioned my engagement photos on the ice skating rink in central park when it was snowing, and we did those. But what came out even better were the photos he took in central park that he came up with on the fly. They are just stunning and I never would have had the eye for coming up with those images. They are truly unique.

We also appreciated his flexibility. I said I wanted engagement photos in the snow and he rearranged his schedule last minute to accommodate when he heard the forecast. Leading up to the wedding as well he was just one of our easiest vendors to work with.

Our wedding pictures came out great as well. Andre and his team caught all of the moments and were not intrusive like I've seen at other weddings. I almost was worried they weren't there because I didn't see them much throughout the night, but they captured every moment when we weren't looking.

We also were happy that we got the photos back so quickly and that we own the rights to the photos (which many photographers don't allow). Thank you Andre - you are terrific!
Are you interested?
Send a message