32 Reviews
Recommended by 100% of couples
Quality of service

5 out of 5 rating

Average response time

5 out of 5 rating

Professionalism

5 out of 5 rating

Value

5 out of 5 rating

Flexibility

5 out of 5 rating
11 User photos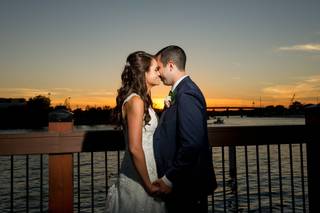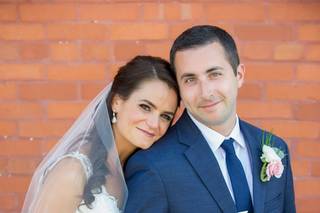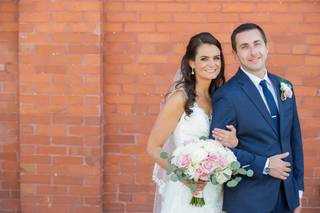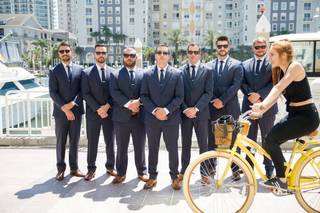 + 7

photos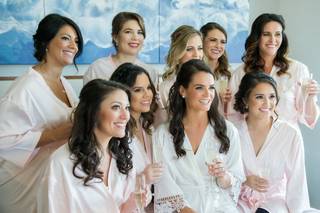 Kylie

Married on 11/10/2018

BEST Photographer EVER!!

Andi is truly amazing and I highly recommend her and her team to everyone!! She's so creative and brilliant with her photography and the pictures came out absolutely stunning!! Not only that, she is incredibly personable and funny and makes you feel so relaxed and yourself. She was the perfect hire and never disappoints!

Andi, when expecting photos or family photos come next, I will 100% be reaching out to you!!!

Andi Diamond Photography's reply:

Thank you so much Kylie and EJ- it was truly my pleasure to be a part of your special love story and your incredible wedding day! xox

Kelsey

Married on 04/21/2018

Through all the quotes I requested online, Andi was the only one to pick up the phone and call me. She wanted to learn about us as a couple...and didn't hurt she is a fellow Gator! She helped me with the smallest of details, to making my timeline. I absolutely loved my engagement photos, just when you think the rain will ruin your photos Andi has a way of making them even more spectacular! She made me so comfortable from the engagement photos that I decided to do a beauty session with her to gift an album to my husband; don't think about doing one, just book it cause you won't regret it! Day of our wedding went perfectly! Even my bridesmaids commented weeks after that they loved Andi's personality so much. She knows how to get photos done in a day worth of time crunches, and she does it with everyone maintaining a smile on their face. She turned out photos around extremely quick!!! They are spectacular and I will cherish them a lifetime. Andi is worth every last penny and you will find a forever friend in her. Thank you Andi!

Andi Diamond Photography's reply:

Thank you so much Kelsey and Drew! I fire you both and was so honored to get to know both of you and your family is more, and share in your celebration with you. Much love and congratulations Xo

Caitlyn

Married on 03/24/2018

I first saw some of Andi's work 6+ years ago. That's when I decided immediately, no matter when or where I was going to get married, I HAD to hire her for photography. All these years later, she ended up exceeding any expectation I ever could've imagined from a photographer. She was so dedicated and patient. Before I even hired her, she had an hour+ phone call with me, just to chat wedding-in-general details. She treated me like a person, a newly engaged girl with a million questions, not just a potential client. She listened to my wishes (what I envisioned for my wedding) and offered me her professional advice (where to start, where to look, etc.). As my husband and I worked through the process, we ultimately hired Andi (it was inevitable - it just HAD to happen in my mind - I checked with her on dates before booking a venue or any other vendors!). When we had our engagement shoot, we were a little awkward in front of the camera. It was new to us. Andi did everything she could to make it feel as natural as possible. They ended up coming out GREAT! Andi genuinely wanted us to LOVE LOVE LOVE the pictures and was willing to do anything to make that happen. On our wedding day, she made everything fun for everyone. She was calm, confident, practiced - she was a PRO. When she walked in, you couldn't help but LOVE her for making everyone feel relaxed, comfortable and happy. I don't think there was anything that could've happened that day that would've thrown her for a loop. She worked flawlessly. Everyone at our wedding offered so many compliments on her professionalism and talent. We absolutely loved every photo she took on our wedding day. She created memories we will cherish forever. She was beyond words the best things we ever could've done to make our wedding day perfect. We are forever grateful for her and her gift from God! Not only was Andi an amazing photographer, but someone we hope to keep in touch with forever! Thank you Andi!! #sunsetsareherjam

+ 7

photos

Andi Diamond Photography's reply:

Caitlyn and Matt- THANK YOU so much for all of your sweet words, it truly melts my heart and makes me so extremely happy to know how happy you are! It has been an honor to be a part of your wedding journey- I know how stressful planning can be and I loved helping you and coming along for the ride. I cannot wait to see your marriage grow! xox

Are you interested?

Send a message

Adrienne

Married on 03/02/2018

Andi is a memory maker. She captured our wedding day so perfectly. I cannot thank her enough for everything. Our photos will last a lifetime, and I am beyond thrilled that we chose Andi Diamond Photography. I highly recommend Andi and her team! Book her while you can! She will not disappoint! Thank you so much, Andi! xoxo

Andi Diamond Photography's reply:

Thank you so much Adrienne and Matt! Thank you so so much- I truly loved being with you throughout your wedding adventure! xo

Liz

Married on 02/17/2018

We love Andi! Our engagement shoot was so much fun and the photos came out amazing. We are very excited to spend our wedding day with her!

Andi Diamond Photography's reply:

Thank you so much Liz. I am super excited for your wedding- I know it will be stunning and SO MUCH FUN! I am here if you need any help at all! xo

Stacy

Married on 12/09/2017

Andi Diamond made my wedding day that much more special. She is not only professional, but also severely attentive, kind, compassionate and very entertaining. Andi and her team are nothing short of amazing and I could not be happier. She connected to family members as well as my bridal party on a whole new level. We utilized her for our engagement pictures as well and plan to continue onward with future needs! Highly recommended without reservation; she is the best!!!!!

Andi Diamond Photography's reply:

Stacy- THANK YOU! You and Pat were so fun to be with and made our job easy. It was a total joy to be with you and even more- to get to know you and your families! xo

Brienna

Married on 12/01/2017

Andi is incredible!!! Our wedding is just a few short months away and we cannot wait to have Andi all day with us on our wedding day :)
We interviewed a handful of photographers that lasted about 20 minutes or so but when we met with Andi, it was like talking to an old friend and the conversation was just genuine and amazing. Our "interview" (I hate calling it that now) was over an hour and fifteen minutes! My fiancé and I just connected with her instantly. At our engagement shoot she made us feel so comfortable and made the day so fun. Not only that, but the pictures turned out absolutely amazing and she was so quick to turn around the proofs and print. We are SO looking forward to our wedding day and trust Andi to capture it perfectly. I whole heartedly recommend Andi for anything-- Engagement, wedding, family photos, headshots, etc! I will for certain be a long time customer of Andi Diamond Photography, and I don't even live in Tampa!

Andi Diamond Photography's reply:

Awwww, Brie- THANK YOU for your sweet words. I love connecting with my couples- and you and Sean are so easy to do that with! I am honored to be a part of this time in your lives and thank you for your trust! xo

Kelly

Married on 10/01/2016

Words are not enough to describe how much we LOVED working with Andi and Kristin. They made the entire process extremely easy & fun. They are constantly making you laugh and giving awesome tips about how to look better in the pics at the same time (because if you're like me, you have no idea what you're doing!) They put up teaser pics AT YOUR WEDDING from earlier in the day, and Andi puts up a teaser on her blog a few days after your wedding. It's incredible! I absolutely loved the quality of both our engagement and wedding pictures. You cannot make a better choice or spend better money than on a great photographer.

Andi Diamond Photography's reply:

THANK YOU Kelly- clients like YOU make our jobs easy and so so enjoyable! It truly was our pleasure! xox

Jessica

Married on 04/23/2016

Hiring Andi Diamond as our wedding photographer was one of our best decisions. From our engagement shoot to our wedding Andi was absolutely amazing!!! Not only were our photographs incredible & super original but she was easy to work with. We loved how fun Andi is, and how she made us feel so comfortable in front of the camera. If I ever had a question, I would have a response in minutes – she is really THAT quick!! Both she and Kristen were amazing on our wedding day. They both worked ALL night, I honestly am not even sure they stopped to eat!! The teaser Andi sent us was absolutely stunning, she captured our wedding day perfectly!! Thank you SO much Andi and Rachel for making our day so special, and capturing our big day so beautifully. Andi will be a lifelong friend, and will certainly be our first call for future events!

Jenna

Married on 04/15/2016

Andi is the best EVER! Seriously, not only is she amazingly talented as a photographer but she is so fun to work with and constantly goes above and beyond! She helps you feel comfortable in front of the camera and really makes the photo sessions fun and exciting! You won't feel like Andi is your photographer, you will feel like she is your friend. We had Andi for both our engagement and wedding photos. When we first met Andi she was so friendly and genuine, we loved her! She brought me her personal collection of costume jewelry to wear for my engagement photos, and I always get compliments on her necklace that I wore! On my actual wedding day we took some pictures on the beach of me in my wedding dress, after we were done she physically wiped the sand off of my feet! I don't think you can get better service than that! She knows how to handle those unruly wedding guests and makes sure to capture every moment of your special day. You will absolutely love your photos and the experience; I look forward to working with Andi again for photographs in the future.

From the very start, we knew Andi Diamond Photography was an amazing choice! Not only are her photographs stunning and one of a kind, but her professionalism and personable attitude completed the package. We felt comfortable with Andi from the beginning and she made our family and bridal party love her as well, which showed in our photographs. From getting to know her and her work, we booked her for a beauty session, and will continue to go to her for future family portraits. She is one of a kind and truly the best decision we made as part of our big day!

Joan

Married on 12/05/2015

I have one word to describe the teasers Andi has provided from our wedding - AMAZING!!! I cannot wait to see the finished product in the coming weeks. I had originally budgeted half of what I ended up spending to secure Andi Diamond's services. After speaking with Andi on the phone, I had started reworking the numbers in my head and by the time we met with her, the cost didn't matter - we had to make it happen and secure her services for our wedding. It is truly the best investment and choice we made for our wedding. The energy that Andi and Kristin bring with them is infectious. I HATE having my picture taken but they actually made it fun. Thanks Andi and Kristin - the term "tea cupping" will forever be ingrained in my mind.

Brittany

Married on 11/21/2015

If you are looking for a photographer that will capture all of the love, emotion, fun and special details of your wedding, I assure you that Andi is THE ONE. From the moment Andi and Kristin greeted us with warm smiles to the end of the night when they were having fun with us capturing the lively dancing floor, they were the perfect addition to our wedding making us feel relaxed and comfortable so we could enjoy and soak in every moment. Words cannot describe the beauty of the images they captured. We got a sneak peek at the images during our reception in a surprise slideshow. It truly made our night and our guests were so impressed because they had never seen anything like it. We were so impressed looking at the teaser images on her blog when were on our way to our honeymoon. It let us relive our wedding and we are so excited to see the rest. I have gotten so many compliments from our wedding party, parents and guests on how amazing Andi is... from the beautiful images to how she and Kristen brought passion, excitement and smiles to the entire day. Mike and I can't wait to start our family so we can have all of our family photos captured by Andi Diamond Photography.

Kristy

Married on 10/24/2015

There are no words to explain how amazing you and Kristin were. I am not very comfortable getting my pictures taken but you guys both made it easy and explained how to look perfect so easily. Your sense of humor made us laugh so much. The sunset that night was beautiful and we know the pictures came out great. The room looked unbelievable. I am a big fan of fall and this captured it so well. Thank you again.

Kristina

Married on 10/03/2015

Andi is talented beyond words! From initial meeting to the final moments she impressed not only my husband and I but every guest. We are so thankful for our amazing photos, album and being lucky enough to have found Andi Diamond Photography!

Andi Diamond Photography's reply:

Thank you Kristina! I loved getting to know you and Sean- I hope you cherish you images and album forever! xo

I used Andi Diamond Photography for our engagement session and wedding. In addition, my husband has used Andi's services for professional portraits for work related marketing. I highly recommend Andi Diamond photography. She exhibited the utmost professionalism, talent, and artist abilities during our wedding process. Her photography speaks for itself - we were left with hundreds of beautiful photographs to remember our special day. Behind the scenes, Andi was punctual, responsive, organized, and creative. She is able to coordinate and give direction, while remaining calm and professional. Our wedding party, family, and other vendors were very pleased with her services as well. Overall, I have been very pleased with Andi Diamond Photography and glad I chose her to be part of such an important chapter of my life!

Andi Diamond Photography's reply:

Thank you Alex and Jason. I loved being a part of your wedding and am so excited for your new wonderful chapter in life!!

Caitlin

Married on 08/14/2015

My husband and I loved working with Andi & Kristin on our wedding day. It was truly an amazing experience and they made it so easy and comfortable throughout the entire day. They both have captured the best moments of our wedding and they were in the backround at times to get the best pictures of moments that we were not aware of that turned out beautiful! The process of building our wedding album was seamless and was nothing short of amazing!! Thank you so much Andi & Kristin!!

Alicia

Married on 07/18/2015

So, when Tony and I finally decided to get married in Tampa the first thing we set out to find was a photographer. Not a venue, or thoughts of my dress, or any of that other "stuff". Our photographer was the number one priority. We came across a few, but none clicked. That was until one evening when I received the call back from Andi. I have never laughed with, meshed with, immediately clicked with, or had someone understand my vision and view more than Andi. And that was just in one phone call. I immediately hung up the phone and told Tony, "She's the one. We'll cut cost somewhere if need be, but I want her to be our photographer." The next day we signed our contract. Did I mention we live 1,028 miles away in Columbus, Ohio and did all of this via phone/email. The first time we actually met her in person was for our engagement pictures four months later and it was like we had known her our entire life! That is just truly how awesome she is! And don't even get me started on Kristin! The two of them together, the energy they bring, the images they capture- it's truly all amazing. Every single day I catch myself going through our engagement and wedding photos reliving all of the awesome moments! And one of the best things about her is that everything with her is natural. She will do anything for the right lighting, including brave "no see ums"! We gave her free reign to work her magic, do what she's awesome at, and she did just that! The investment of a wonderful photography team is well worth it. The life-long friends we have made is totally priceless!

Heather

Married on 03/06/2015

Andi and Kristin were incredible to work with! We were really impressed with our engagement pictures, and from the teaser photos we got of our wedding I know we will love them all! They helped me through the entire planning process with great advice and suggestions from timeline to vendors in the Tampa area. I love the extra mile Andi goes to get a fantastic photo or make us feel special with a wedding blog. They were a pleasure to work with on our wedding day, and we feel like we have gained two pretty cool friends in the process. Thank you ladies!
XO-The Iser's

Robin

Married on 09/27/2014

When life gives you lemons, make lemonade. And when mother nature rains on your wedding day... you thank her for the good luck and your photographer takes GORGEOUS pictures. IF, you have the right photog. Andi and Kristin are the PERFECT pair! We had an amazing time during our engagement shoot and an even better experience at our wedding! These two are so fun to be around... and beyond talented! Our day and the memories of it are more than we could ever imagine or have asked for.
A picture is worth a thousand words. Thank you for making each shot wonderful! xoxo

Lindsey

Married on 02/15/2014

Andi and Kristin were more than I could've ever dreamed for wedding photography! Not only did my wedding day go off without a hitch, but I didn't feel like I was standing around doing pictures forever either. The got all the "Dream photos" I had wanted, and so much more! They were very thoughtful of letting us get to our guests and I still keep in touch with them to this day!

Andi Diamond Photography's reply:

Thank you so much Lindsey! Your wedding was so special and we were thrilled to be a part of it- and your family rocks!! xo

Elizabeth

Married on 08/10/2013

After meeting with Andi, you will quickly realize that her spirit and energy are priceless perks to any service you book with her. Natural talent aside, she is an absolute gem to be around. And as someone who has done a boudoir shoot with her, I can truly attest to her "bedside manner." :)
We hired her as our "wedding photographer" and formed a bond that makes me want to fast forward through life's events so that I can have her capture every single one of them already!
Bottom line, Andi and her assistant Kristin are really a great team, and we have enjoyed every second with them and look forward to many more!

Karen

Married on 03/30/2013

Andi is one of the best photographer's I've worked with. She has such an awesome personality and truly knows what she's doing! I couldn't have asked for a better photographer! Her assistant, Patrick was so much fun too! Really enjoyed having them! I would HIGHLY recommend her! Thank you for making our day so memorable.

Love love love ANDI DIAMOND!!
From our first meeting to your Disney engagement session (Andi's awesome idea = )) to our wedding day, she kept us laughing and having a great time. Plus her photos are far beyond anyone else we looked into.

Heather

Married on 10/20/2012

How can I begin to describe Andi Diamond Photography - Incredible! I walked into Andi's studio and immediately felt comfortable with her on a personal and professional level. I felt the stress melt away talking to Andi in person, on the phone and via email. She was ALWAYS there to answer my questions and show me ideas for my wedding. She is a photographer that truly cares about every aspect of her client's big day and that can be seen in her photographs. After reviewing my pictures and my slide show today, I know why I chose Andi Diamond Photography and can't wait to have her capture more of my life on camera. Thank you Andi Diamond Photography!!!
Are you interested?
Send a message