Reviews
4.9 out of 5 rating
Quality of service

4.9 out of 5 rating

Average response time

4.9 out of 5 rating

Professionalism

4.9 out of 5 rating

Value

4.9 out of 5 rating

Flexibility

4.9 out of 5 rating
98%
Recommended by couples
42 User photos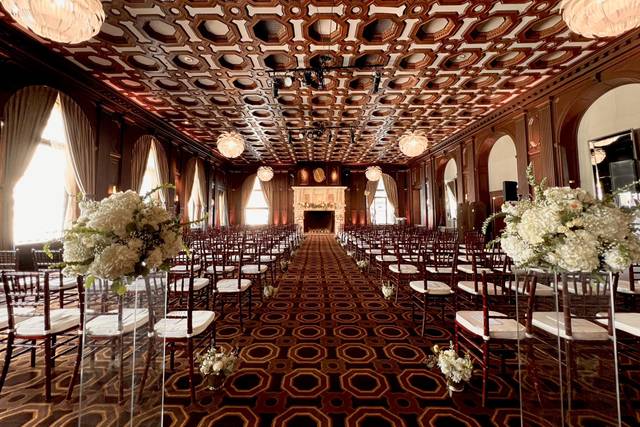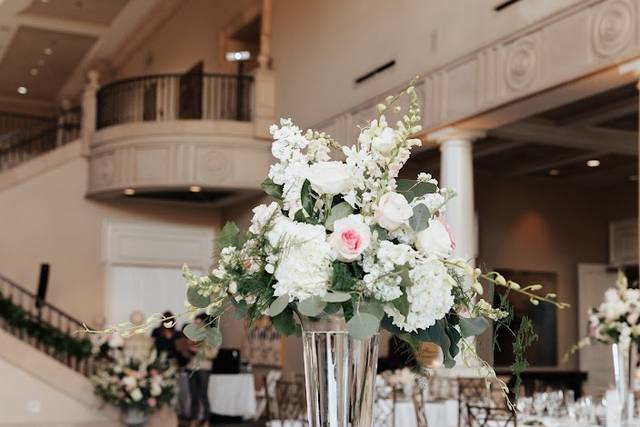 + 38

photos
Featured

Ola U.

Married on 06/19/2021

Thank you for helping us live our forever day!

My husband and I are so grateful for Mirella and her team! True to the name, there is no way we would have had the memorable day that we had without having worked with An Everlasting Moment.

I first found Mirella after having interviewed a few different wedding planners. I wanted to make sure that I found somebody who was punctual, engaged, professional, could give good perspective and guidance and would plan this wedding no differently than they would plan for their own wedding or their own child's wedding. I found all of that and more in working with Mirella.

I'm actually kind of sad that our wedding is over because if I could continue working with her, I totally would! I always look forward to her Monday morning emails outlining all the things I needed to get done for that week. Working in the tech industry myself, it's so helpful to have that structure and guidance in project management, this way ensuring that nothing falls through the cracks.

It is incredibly difficult to plan a wedding during a global pandemic. It was especially difficult in that during the time we were wedding planning, my brother passed away. At that moment my attention had to shift to funeral planning amongst other things. Mirella hopped right in and began looking for venues for us and getting all the big stuff done so that I could focus on my family. I really am so very grateful for her showing up for me and my family in this way. It is the most thoughtful thing that a perfect stranger could do--we literally had just started working together maybe a week or so before. But she just jumped on in and began emailing and hopping on phone calls with different vendors to ensure that nothing got left by the wayside. It really built so much trust for me. I didn't have to check in to ask her if she had done anything or what she was working on because she made sure to copy me on emails and also kept me in the loop in a way that was comfortable for me.

Throughout the process of planning the wedding, Mirella was just fabulous in all her recommendations. She has so many different vendors that she's worked with in past, so it was so easy for her to share with me guidance and perspective to help us make decisions for our wedding. She also was just so willing to go above and beyond and literally everything that she did and just filling in wherever she was needed!

I'm so so grateful for her and all the work that she and her team did on the day of our wedding. Having a 400+ guest list, and helping to navigate through all the restrictions due to COVID-19, everything that Mirella did was to help us with knowing what options we had. She often worked directly with the vendors without me even having to say anything. She literally just took control and got stuff done.

The day of our wedding was so beautiful! You often wonder if you'll hire somebody who will make you feel as though you don't have to worry about anything on that day except for smiling for pictures, drinking lots of champagne, and partying with friends and family. That's exactly how my wedding day went! She really made everything move so smoothly! And it's no wonder--throughout the entire planning process, Mirella was always happy to hop on zoom calls, come to site visits, hop on phone calls, respond on text messages, respond on email, I'm pretty sure she would have also responded via flight pigeon if necessary! She is just that responsive!!!

I literally NEVER write reviews for anything. But I felt it was so necessary to praise Mirella and just the amazing person that she is. She and her team are just the most wonderful people on planet Earth! I am so, so, so grateful for everything that she has done and her team for really helping to pull off such an amazing day that will always sit in our memory forever and ever. She's not just a wedding planner, she's become part of our family. I hope to use her for planning my baby shower and any other planning needs I have. Thank you so very much An Everlasting Moment. xoxo

Margaret

Getting married on 03/11/2025

I could not speak more highly of an Everlasting Moment. If I could offer one piece of advice to future couples, it might be to discuss the decision making timeline in advance, just in case unexpected travel pops up (like it did for me!). Don't be afraid of getting picky with your vendors - Mirella has plenty of options!

Madeline D.

Married on 07/01/2023

Best Wedding Planner/Coordinator!

We could not have chosen a better team to help plan and coordinate our wedding! My husband and I chose the Month Of package and added on design elements from The Helper package, since we wanted to be as involved as possible in the planning, but needed help with design and décor. We were also planning our wedding in San Francisco from the Washington, DC, area, so having Mirella, Lorri, and Sue, who were "on the ground" in the Bay Area and had worked with our venue and other vendors, was so incredibly helpful. 

On our first call, Mirella was so sweet, professional, and easy to work with, and she was the only planner/coordinator we spoke with who asked if we wanted to incorporate any cultural elements into our wedding - we did, so that was really appreciated. From there, everything was smooth sailing. Mirella's planning portal and weekly check-ins kept us motivated and on schedule, and had us thinking about details that we didn't know we needed to think about. We got to meet Mirella and Lorri in person while we were home over the holidays, and they both had so many great recommendations on how to balance our vision for the wedding with our budget. 

Although we only hired Mirella's team as month-of coordinators, they were very hands-on way earlier than one month out. They also scheduled several Zoom meetings with just the two of us to touch base on our progress, and stepped in to communicate/attend meetings with our venue. Our rehearsal was super organized and efficient under Lorri's watch. Our wedding day was an absolute dream, thanks to Lorri and Sue, who were onsite. Everything, between the timeline, layout of the venue, and décor throughout, were exactly what we had envisioned. My husband and I felt like we were able to relax and really enjoy the moment, while Lorri and Sue kept us on schedule. 

We are so grateful for everything that Mirella, Lorri, and Sue did for us, and would hire them again in a heartbeat!

Are you interested?

Send a message

Angela

Married on 05/07/2023

Best wedding planner!

My husband and I recently had the most amazing pleasure of working with Mirella Riga and her assistant Doria for our special day. I cannot express how grateful I am for the truly magical experience she provided from the beginning to the end! We knew we were extremely busy as medical professionals and we knew from the start that Mirella knew what she was doing and would be able to walk us through planning our wedding.

Mirella and her team truly went above and beyond. Her availability was unmatched – it felt like she was there for us every step of the way. Whether it was a quick question or a major decision, she was always just a call, text, or email away providing valuable guidance and reassurance. Her responsiveness and willingness to adapt to our schedules truly set her apart. We never once felt like just another client; she made us feel like a priority at all times. She was there to help us no matter what circumstance. We truly cannot thank Mirella enough for her patience and flexibility planning our anticipated wedding with our busy schedules.

Flexibility is one of Mirella's greatest strengths. No matter how many changes we threw her way, she tackled each one with grace and a smile. Whether it was adjusting the timeline, accommodating unexpected guest additions, or finding creative solutions to last-minute hiccups, she handled it all seamlessly. I had a few last minute panics and unplanned events and she was there to help me navigate that. For example, our wedding portraits did not come in time and her team was able to help pick up our our portraits for us. That saved me and my husband many hours, which was extremely valuable right before our wedding! Her ability to remain calm under pressure was a lifesaver during the hectic moments leading up to the big day.

Mirella is also warm and personable nature. She isn't just a wedding planner; she becomes a friend who genuinely cares about making your day special. Her attention to detail and dedication to understanding our vision was extraordinary. She took the time to get to know us as a couple and integrated our personalities into every aspect of the wedding, creating an event that felt uniquely "us."

Mirella's experience in the industry truly sets her apart. The level of organization and precision that Mirella brings to the table is nothing short of astounding. From finding the best vendors and prices to coordinating the vendors on the day of and to managing the timeline on the wedding day, she orchestrated everything flawlessly. On the day of the wedding, she and her team had everything under control. She transformed what could have been a stressful experience into an enjoyable journey filled with excitement and anticipation. Our wedding day was an absolute dream come true, thanks to her unwavering dedication and expertise. We truly could not have done it without her.

If you're looking for a wedding planner who is not only exceptionally talented but also genuinely invested in making your day extraordinary, I genuinely cannot recommend anyone more fit than Mirella. We are forever grateful for the memories she helped create. Thank you, Mirella, for being there every step of the way to plan our wedding and making our wedding a day we will cherish forever!

Katherine A.

Married on 04/08/2023

They are amazing

Mirella and here team were incredible during our entire planning process! She is organized, responsive, and beyond helpful. We had some weather challenges as we got close to the wedding and Mirella always kept me calm and sane! I cannot recommend them enough!

J C

Married on 08/27/2022

Excellent planner

As soon as we hired Mirella, she made us a weekly schedule to keep us on track of the wedding. She also made great recommendations for us to find our caterer and photographer. Through out our year long+ planning, she answered all of our random questions in a timely manner, and kept us aware if she was away for a week (but would still answer emails). And on our wedding day, she and her assistant Lorri made sure everyone was on schedule and made it worry-free.

Stephanie G.

Married on 08/20/2022

The best planner ever!

Mirella is literally the best. She helped my sister, my cousin-in-law and one of my best friends plan their wedding, so it wasn't even a question when mine came around who we would be calling.
As a bride without a Pinterest board and no idea what I wanted for my wedding, I really appreciated that Mirella had a suggestion for literally everything. The venue, the flowers, the dj, the cake, hair and make up, photographer, she had recommended vendors for all of them which just made planning that much easier. She kept us on track with all the planning so that nothing was rushed or stressful, and we didn't miss anything either!!
The rehearsal and day of she and her team were on it! Keeping things moving, making sure everyone was where they needed to be, and doing it all with kindness and professionalism.
Seriously, if you're planning your wedding, these are the folks you want helping you. They will make sure the wedding you want is the wedding that is planned, and it will go off as planned!
Thank you, Mirella, Lori and Lizzie! We appreciate you all so much!

Michelle E.

Married on 07/08/2022

Best Day Ever

Mirella was so amazing to work with in planning our daughter's wedding. Her attention to detail is exceptional. The weekly reminders were helpful in keeping us on track, and left no strings untied. Although there were several issues that arose the day of the wedding, we were clueless as she handled everything quietly and professionally. She has a lot of experience and knowledge of the industry, and the value she provides for her services and expertise is extremely high! She and Sue worked their tails off the day of the wedding going above and beyond the scope of their job duties to make our daughter's day the most perfect day! I would highly recommend Mirella and her team at An Everlasting Moment to everyone planning a wedding! We are so grateful for everything they did!

Sidette

Married on 05/27/2022

The Complete Package

We opted for An Everlasting Moment's Complete Package service for our wedding. And Mirella and her team were amazing!

I'm originally from Southern California and was planning a wedding in Northern California. My goal was to find a Northern California wedding planner who could take care of a large chunk of my wedding planning while I was busy with my move up to the Bay Area. I was so glad I found Mirella! I knew she was the one that could provide us with all the services I needed upon our initial virtual meeting! Her services were very much within our budget. She was very understanding and listened to everything I wanted. She offered great vendors to stay within our budget. And when we opted for another vendor, she made sure to see what aspect we could take away from to remain in our budget. The weekly check-ins that she provided were helpful to keep me on track with everything that needed to be done. I was able to schedule meetings with Mirella or bombard her with questions any time I needed some additional reassurance.

Each meeting with Mirella was reassuring. I am a very anxious person who just wanted the perfect wedding and Mirella helped execute exactly that. I felt so stress-free at my wedding! And I am grateful to Mirella and her team for all the hard work they did behind the scenes.

We had a little floral arrangement emergency a few days before the big day along with a little change to our wedding entourage the day before our wedding and Mirella & her assistant were quick to figure it all out for me so I wouldn't have to stress about any of it.

I highly recommend going with An Everlasting Moment for your wedding planning! Mirella and her team only offer the best!

Kathryn

Married on 10/16/2021

The best wedding coordinator we could've hoped for!

Mirella Riga and her team helped us create the most beautiful, magical, perfect wedding day ever (and during a pandemic to boot!) at the Brazilian Room. We ended up working with Mirella much longer than anticipated after our May 2020 wedding was postponed to October 16th, 2021, and I truly think the wait was absolutely worth it. She was the ultimate professional and helped us feel calm and organized despite all of the uncertainty throughout the process due to the pandemic. Her weekly check-ins and helpful organizational tools made wedding planning feel so much less overwhelming. We took it together one step at a time and my husband and I ended up with our absolute dream wedding! Mirella did an excellent job coordinating all of our vendors, creating a timeline, and herding the cats (our large 14-person bridal party, family, etc.!) throughout the weekend and weeks leading up. We are so appreciative of her warmth, professionalism, and keeping us going throughout the process, despite being delayed a year and a half! We really could not have done it without her. I'll always be grateful I took my married big brother's advice when we started budgeting and planning: "Trust me- you need a wedding coordinator."

Jamie K.

Married on 10/08/2021

Best Wedding Planner!!

Mirella and team were outstanding and we couldn't recommend them more! From the beginning, Mirella sold us on her quick response time and focus on keeping us within our budget. She followed up with us weekly to keep us on track and even got involved in helping us with things outside of the wedding day (i.e. when we had troubles with our hotel contract negotiations). On the day of, we had a minor issue with the shuttle going to the wrong location and she coordinated with our venues/vendors to make sure we got back on track. Overall, she turned what could have been a very stressful process into the most beautiful day that we'll look back on fondly for the rest of our lives. You won't go wrong with hiring Mirella and her team. :)

Maura S.

Married on 08/07/2021

Incredible Planner for a Stress-Free & Perfect Day!

We had such a great experience with Lorri and Mirella from An Everlasting Moment! They were super patient with all our questions during the planning process, giving favor ideas and making sure we had plenty of vendor options to choose from, and they were incredibly organized, getting us set up on a planning portal where all of the details from seating charts to decor were housed and sending weekly checklists of what we needed to get done.

They left no stone unturned on the days leading up to the actual wedding day, coordinating with all of our vendors on logistics and to create the timeline for the day, bringing extra supplies in case we forgot to purchase or order anything, and putting on a great rehearsal so we were prepared day-of! For the wedding, the details to the design and the execution of how everything turned out was beyond expectations, and they managed to do it all without needing direction or input from us!

We honestly couldn't have asked for a better team of professionals to make our day the most amazing day ever. Lorri and Mirella from An Everlasting Moment were and are so sweet, and personable and truly made our wedding day a stress-free and perfect event!


+ 8

photos

Rita

Married on 07/10/2021

The BEST! Flawless!

Mirella and her team were amazing. We felt as if we were family from start to finish. An Everlasting Moment will be everlasting in our memory and our heart.

Elizabeth

Married on 09/25/2020

the BEST wedding planner!

Just do it, book Mirella and don't second guess it any further !

We chose "the month of package'' and were recommended to Mirella by our caterer.

Our wedding day was perfect thanks to Mirella and Lori. This power duo brought our wedding vision to life and could not thank them enough. We had a small wedding of 33 people and every detail was perfect.

We were supposed to have our wedding in 2020 and rescheduled for May 2021. During the whole process, Mirella was in constant communication. We received weekly emails with tasks that we were encouraged to complete to help make the planning process run smoothly (it really helped). Mirella is a professional and ready to fix any wedding issues. We had one vendor who was very disorganized and Mirella was quick to sort out the issues that arose. Mirella's calm and positive personality made the wedding even more special. Our wedding day was so enjoyable because of Mirella and her assistant Lori. Thank you thank you thank you!

Don't miss your opportunity to work with this wonderful wedding planner and her team:)


Meghan D.

Married on 04/03/2020

Calm, Cool and Collected!

As a slightly anxious person, the biggest goal of our wedding was to stay calm. Mirella was a big reason that my husband and I, and our parents, stayed so calm and happy on our wedding day! Mirella and her team executed everything that was asked of them, and more. She was so easy to work with throughout the wedding planning process. She kept us on task and organized with little bits to do each week as we got closer to the wedding, and was always available to lend a hand when needed (and as we got closer to the wedding, we needed her more and more!) I can't recommend her services enough, to keep everyone involved in the wedding on task and calm! I am the youngest of sisters who have already been married, and I am the only one to use a wedding planner. This was the first wedding that my parents were actually able to enjoy, because they didn't need to worry about anything! Mirella and her team took care of everything! My husband and I are so happy with how our wedding turned out, and a big part of that was the careful planning and coordination of Mirella!

Britni

Married on 09/21/2019

Highly recommend! Best ever!

Mirella went above and beyond letting me stock pile decor at her house since we had just moved out of state! She also was able to help me make decisions for our venue and decor that seemed on brand with what we wanted and actually ended up saving us timing, money and future hassles! Not to mention her handy online profile helped us all stay organized for a seamless day! At the end of then night I was truly sad I wouldn't see them anymore because we had become so close over the months! I consider An Everlasting Moment to be a top notch, professional, considerate and fun event planning team! I have recommended them to all my newly engaged friends!

Alona F.

Married on 09/15/2019

Helped us made our big day successful!

Our original event coordinator backed out last minute and we were really freaking out because we only have 3 weeks left before our big day. Thanks to Mirella for saving us and helping us made our special day a success. She coordinated our ceremony and she really did a great job. Everything was organized and we didn't have to worry about anything because she was there. She was very professional and very sweet. She responded to us pretty quickly and was able to summarize what our ceremony would look like. She was open to any questions or suggestions that we had which made it easier on our part as well. We highly recommend her!

Angela

Married on 09/08/2019

Wonderful experience

Mirella was incredible to work with. I did't have any family or close friends nearby to help plan my wedding and with my work schedule, I knew I couldn't do this alone. We went with the complete package and I'm so glad we did. From the weekly emails keeping me on task to the speediness and depth of her responses, her services were worth every penny. The wedding day went so smoothly and ran on time! All of the vendors that she recommended and we ended up using were equally professional and met my high expectations. I would, without a doubt, recommend her to any family or friend looking for an excellent, organized, and experienced wedding planner in the Bay Area!

Tatiana

Married on 09/07/2019

Great coordinator

Thank you for the wonderful job planning our wedding! It went off without a hitch and everyone had a great time. We were happy that everything went so smoothly, so we could mostly just relax and enjoy the day (besides stressing about our first dance!). It was easy working with you and we appreciated the weekly checkins.

Suzette H.

Married on 09/07/2019

Wonderful Team!

I had a perfect experience with Mirella and Lizzy. We had a small, backyard wedding for our event and needed someone to help the day go smoothly. Before the event, Mirella provided a wealth of resources and advice that helped out tremendously. The day of the wedding, Lizzy and her team made sure that every detail was attended to and I was able to enjoy my day. I HIGHLY recommend An Everlasting Moment!

Marti B.

Married on 08/30/2019

She did the work and had the knowledge that helped us to really be able to enjoy our 50th Anniversaru celebration!

Mirella was creative and helpful without being pushy, and full of good ideas! She was a wealth of knowledge on products and available props. It was always easy to get in to meet with her, and she was just so supportive and easy to work with. Patient, guiding and intuitive as to what we needed or had in mind. She made "our" celebration successful and fun for us through her support!

Nancy W.

Married on 06/29/2019

Fantastic Experience

Mirella and her team were amazing to work with. Very easy going, understanding and professional. Their patience and quick responses made the planning process much easier. As I would become stressed, their attitude, knowledge and execution, would calm me right back down. I left for 3 weeks right before my daughter's wedding and did not need to worry about a thing. I loved working with these women.

Katie

Married on 02/01/2019

Amazingly helpful

My husband and I could not be happier with Mirella and Lizzy from An Everlasting Moment. We got the complete package and are so glad we did! They walked us through everything and on the day of did an amazing job making everything look perfect and made sure it all ran smoothly so I could relax and enjoy the day!

Conor D.

Married on 10/17/2018

Truly Wonderful Experience

I can not overstate how amazing our experience was with Mirella and Lizzy from An Everlasting Moment. They're professionalism, kindness, innovation, & attention to detail are just a few of the elements that make the service they provide absolutely world class. Between the weekly checklists, thoughtful check-ins, and ongoing support - there was never a moment in which my wife and I didn't feel that everything was in complete and total control. I would recommend them to anyone and am truly grateful for the beautiful weekend they provided us.

Angela N.

Married on 09/13/2018

Perfect Day!

Mirella did a fantastic job coordinating our rehearsal and ceremony. Everything went seamlessly and everyone knew what they were doing. There were no hiccups, everything was on time, and I am still getting compliments about how perfect everything was! I would highly recommend An Everlasting Moment, she was straightforward and to the point, while also being very pleasant and helpful. Thank you again for making our day perfect!
Are you interested?
Send a message