120 Reviews
Recommended by 99% of couples
Quality of service

4.9 out of 5 rating

Average response time

4.9 out of 5 rating

Professionalism

4.9 out of 5 rating

Value

4.9 out of 5 rating

Flexibility

5 out of 5 rating
133 User photos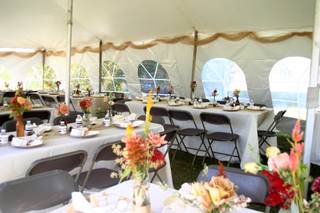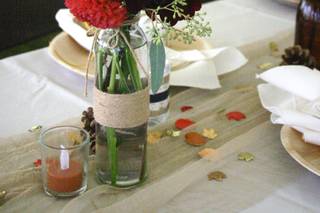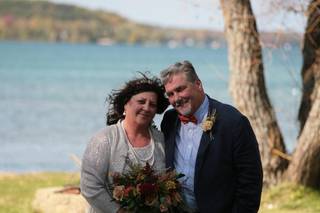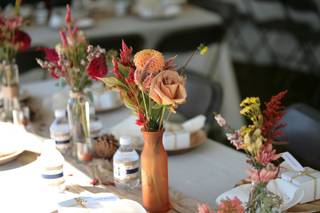 + 129

photos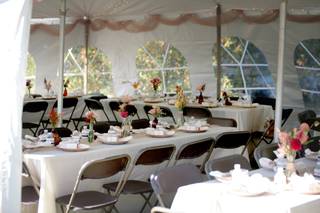 Jackie K.

Married on 10/08/2022

Small Wedding but powerful flowers

After my wedding venue cancelled on me I found a new place and found Amy :) Easy to work with and saw my vision. She was flexible and asked alot of questions which other florist did not. Everything was perfect. I highly recommend.

+ 4

photos

Amy Kate Designs's reply:

Thanks Jackie! It was a great project and I was so happy to be a part of it. Thanks for all your kind words. xo

Krista P.

Married on 08/13/2022

Thank you!

Thank you Amy for making our dream wedding come true! You helped me every step of the way and treated us like we were family! I can't thank you enough! These will be memories we cherish forever and I could not have done it without you!

Amy Kate Designs's reply:

Awe, you guys are the best. I am excited to see pictures of the day unfolding ;) I hope we get to visit again soon. You are like family. xxoo Amy

Margaret

Married on 06/11/2022

First off we love Amy and her team!! Our flowers were beyond beautiful, the detail of each one of them was impeccable and the tables at the reception were just gorgeous. She made my dream wedding come to life and I can't thank you enough!!!

Amy Kate Designs's reply:

Margaret, You're a dear and I loved planning with you. It was great fun getting to know your family as well. Thank you for inviting us to be part of your day. Hugs and love. xxoo

Are you interested?

Send a message

Celeste B.

Married on 10/15/2021

Amy and her daughter were Fantastic

The arrangements we got for our wedding looked fantastic

Amy Kate Designs's reply:

Oh my Celeste, would you ever have thought that we would be doing your wedding after all these years? I'm so grateful. I love how life leads us in many directions and so often back to the very place we begin our journey. ❤️

Jora X.

Married on 10/03/2021

Breathtaking

Amykate literally made my vision come to life plus some ! So thankful for her talent and phenomenal work

+ 7

photos

Amy Kate Designs's reply:

Oh Jora, what a wonderful day for you and Keenan. You two rocked the afternoon into the evening. What a day filled with so much fun. Bless you dear.

Katie C.

Married on 09/18/2021

Took Our Breath Away!

Took our breath away! Way beyond our expectation! Magical!
It is impossible to put into words the feeling My daughter, Kathleen, and I had when we first walked into her wedding venue and saw how Amy Kate and her team brought Kathleen's vision alive and more! Every bride should have that experience! We both were overcome with emotion and began to cry. (And then worried about our make-up : )
Amy Kate is an artist. She listened, asked questions, took notes, shared ideas, made sketches until she really understood Kathleen and what look and feel she wanted for her wedding day and then created it!! We were blown away! The flowers Amy Kate used to create Kathleen's vision were grown in her own fields, so the arrangements and bougets were fresh and unique, she has a good selection of vases, urns and votives and Amy Kate was good about itemizing our costs.
Amy Kate is not only an amazing florist, but she is also an interesting person who is kind, caring and lots of fun!
We will always be grateful to her for the time, hard work and love she gave to make sure Kathleen's wedding was her dream come true!

Amy Kate Designs's reply:

Oh Ann, you're the BEST! We sure had fun didn't we ! The vision that you and Kathleen cast was so much fun to work with. Having this kind of detail allows for so much creativity to play with. Sure loved seeing you both while in Dallas. Can't wait to catch up this summer. Hugs.

N Schram

Married on 09/05/2021

Our wedding floral experience

From our first phone call to our wedding day, Amy just got us. She spends time getting to know your tastes and preferences. She guides you towards what will ultimately give you the look you are going for. She is a true professional and a kind person. She was extremely patient through our many meetings when we had changed our minds about certain elements and adapted quickly. She provided helpful feedback and gave us the most unique and beautiful wedding florals I have ever seen. We truly believe in letting professionals do their work and gave her some guidance but ultimately let her choose what was best. The day of the wedding everything was breathtaking and better that we imagined. We've done the research for you, we've experienced the product. It's exceptional and well worth it. We are so grateful for Amy and her dedication to her craft.

Amy Kate Designs's reply:

What a beautiful day shared by all of your closest friends and family members. Thank you for inviting us to dig in our bag of tricks and produce for you one of our favorite designs. It was magical.

Danni

Married on 09/04/2021

incredible

It is hard to write a review when there aren't enough words to describe how absolutely incredible Amy and her staff was. To say they were flawless in every way is an understatement. They nailed it from start to finish. After postponing my wedding in 2020, Amy continued to check in and was willing to change with me as I changed ideas and thoughts. She constantly shared my vision during that extra year of planning and continually helped me stay positive! Then, on the big day she captured it so incredibly - SO MANY people told us the night of the wedding that our flowers were the prettiest they had ever seen. And for me that speaks volumes. If one or two people say it, that's great, but If everyone is saying it then it must be true – and it was. Amy was truly a joy to work with. She is professional and personable and a true artist. I never want to get married again, but I want to find a reason to work with Amy again, just to see what she would come up with. I strongly recommend anyone looking for a florist for any event use her & her staff. I can't imagine anyone doing it better and they will not disappoint you.

Amy Kate Designs's reply:

Dear Danni, Can you believe we finally pulled off a wedding! Oh my...with all the delays and venue changes we did it. You and Brandon are the best. You gave your guests quite a party. Kudos to you dear. My friend forever. XXOO

Lauren

Married on 08/28/2021

More than 5 stars!!

Amazing resource to help us with all things wedding! Lots of experience with our venue and helped us plan and decorate more than just flowers! Helped make our ceremony and reception space look wonderful and gave us awesome decorating advice and help the day-of!

Sweetest person to work with and you will surely be happy with the results! Couldn't recommend her more!

Amy Kate Designs's reply:

Thank you Lauren. It was wonderful to get to know you and your mom. Grateful to be a part of your day.

Shelby S.

Married on 07/24/2021

Our flowers was amazing!!

Amy was amazing to work with and the flowers were better then I could have imagined!

Amy Kate Designs's reply:

Hugs to you Shelby. What fun it was working with you and your sweet mom. (Your aunt is pretty cool too ;)

Linda S.

Married on 06/19/2021

Northern Michigan Wedding

From start to finish Amy is the best!

Amy Kate Designs's reply:

Thank you Linda :). It was an absolutely fabulous weekend. Your families are wonderful. I cannot WAIT to see pictures.

Erin S.

Married on 06/12/2021

Up North Elopement

The florals designed by Amy Kate for our elopement in Northport, Michigan, were the most beautiful we have seen! Amy Kate is a true artist and her designs added so much beauty and happiness to our day.

Amy Kate Designs's reply:

Thank you so much Erin. It was definitely a special day and we were happy to be a part of it. Love to you all!

Amy H.

Married on 02/12/2021

Stunning flowers - exemplary service

Amy Kate Designs did an amazing job with the flowers for my sister's wedding! We gave them only a couple of thoughts, so their above-board creativity could run wild. They think outside the box, and everything they do has a wow factor, including this "simpler" wedding.

+ 2

photos

Amy Kate Designs's reply:

Awe, thank you Amy. We had so much fun! (Love just cutting whatever we wanted from the garden! How cool was that ;) I cant wait to see pictures.



Aimee G.

Married on 10/03/2020

Magical Wedding

I can't even describe how amazing of a job Amy did for our wedding. I honestly had no idea what to expect since my husband was the one working with her and sending her inspiration photos and decor ideas. But she was so nice and accommodating every time we spoke with her and had great ideas to fit our style within our budget. My husband dreams big and she was able to achieve everything we could have dreamed of with. I wish everyone could see the photos of her work at our wedding because words do not do it justice. First off our chuppa was the most perfect combination of elegant with a fall moody twist and then going into the ceremony, it was a big space for 30 people that she made soo intimate, cozy, romantic, and elegant. Hopefully we will get to work with her again one day!!!

Amy Kate Designs's reply:

You're so sweet. It was a pleasure to work with you and Brandon! Your wedding will always be one of my favorites.
(And by the way, you were incredibly stunning) XO

Brittany E.

Married on 09/26/2020

Beyond amazing

Amy is absolutely beyond phenomenal. My wedding was a dream because of her. I could not say enough kind words about her. Not only is she so creative, professional, goes above and beyond, and her work is a DREAM, but she is also so kind, caring and warm. It's like she took a vision in my head and made it 100x better. My jaw dropped when seeing the arch she created, and my mouth stayed wide open when looking at the tables, bouquets, and all of the details she added without even being asked. The best florist you could ever ask for!!! She is a must for your wedding!!

Caitlin S.

Married on 09/12/2020

The Best Florist in Northern MI!

Amy Kate Designs is the best florist in Northern Michigan!!! They did the flowers (very last minute) for my COVID minimony, and they were stunning! Their team is extremely punctual, flexible, and genuinely care about making your big day the best! I had no idea what I wanted my flowers to look like, and she put together the most beautiful arrangements! They are truly artists and you will not regret hiring them for a second.

Amy Kate Designs's reply:

Hey thanks Caitlin! You're the best and you made it all so easy :) I still can't get over your pictures. They're truly some of the BEST I have ever seen. (OMG, Wow!) https://danstewartphotography.com/

Ellen W.

Married on 09/05/2020

Great experience!

We loved working with Amy and her team. They were efficient and professional during the day of set up! During my planning process Amy was available and helpful with other vendors and planning hick-ups! We would highly recommend Amy Kate designs.

Kristy M.

Married on 08/23/2020

Baby shower

Amy is amazing! I am a professor of customer service and I am constantly assessing service, quality and creativity- Amy would receive an A+ in all areas! She is creative, helpful, knowledgeable and has the most beautiful flowers! She cares about her clients and the details! She loves what she does and because of that you will love picking her for your special day! ♥️🌸

+ 3

photos

Amy Kate Designs's reply:

Oh my, thank you Kristy. You covered every detail and beyond! It was great fun working with you.
XOXO

Maeve D.

Married on 08/08/2020

Amazing florals for intimate ceremony

Due to the craziness that is 2020, we had to change our wedding plans from a 150+ guest international destination wedding to an intimate backyard wedding. I could not be happier that I connected with Amy Kate Designs.

She was patient with me while I flip flopped on a flower crown and helped guide me into a better alternative. And most importantly, she made all of my dreams come true with the most beautiful bridal bouquet I have ever seen. I was so in love with it that I brought it with us on our week-long road trip around the U.P.

As our ceremony was very small, we asked for a boutonniere for the groom, a bridal bouquet, some hair flowers, and white roses to line the aisle. Amy was amazing and helped me verbalize what I was looking for and provided everything I needed florally. She gave me the advice and guidance necessary to have the ceremony I wanted.

I can not say enough positive things about Amy! I have already been a repeat customer and purchased smaller bouquets from her roadside stand and am looking forward to staying in contact in the future. My husband has said that he plans to purchase a bouquet from her every year on our anniversary and I can't think of a better gift.

+ 4

photos

Amy Kate Designs's reply:

OK, so you made my eyes water, you guys are the BEST! Thank you. It is so cool to see you everyday, following the family Instagram too! East and West farms, farm stands and Amanda at, Alynnfit too!
Seriously, you're a dear and I am grateful we had connected. XXOO

Diana S.

Married on 02/09/2020

Amy Kate Designs

We felt so fortunate to have Amy and her team create the most STUNNING florals for our son and daughter-in-law's special day. She completely understood our bride's vision and was so accommodating and willing to meet with us. Her attention to detail is impeccable, and the surprise extras from her very own garden; beyond! Thank you beyond, Amy and Abbie, for your creative beauty and for taking our breath away.

Amy Kate Designs's reply:

Diana, Thank you for bringing us back to celebrate another family celebration. I always love when we can get together. You're so special and I appreciate you very much. XXOO

Emily K.

Married on 02/09/2020

Elegant and Unique !

Amy is such a visionary and professional who knows her stuff. I am not a visual person, but just by giving her the jumbled ideas and colors that were in my head she was able to nail my style vision! I loved my the arrangement - it was so unique with wild flowers and greenery and pops of color! Her work was true art and she was a gem to work with. Very responsive to email and I swear she redid our final bid with changes and add-ons 50 times without hesitation! I would recommend her to anyone!

+ 3

photos

Amy Kate Designs's reply:

Oh Emily, Thank you! What a day to remember...it was spectacular. Now go grab your mom and lets go get that glass of wine we talked about ;)

Sarah

Married on 10/12/2019

Beautiful flowers, caring and personalized service!

Amy was incredible to work with - she took great care and time to understand our vision and bring it to life. We had a limited budget, and she went above and beyond to build a flower plan that was beautiful and accommodated our budget. The flowers and boutonnieres could not have been more perfect for us, and we received so many compliments on the beautiful and fragrant greenery she provided for our tables! She's also a truly lovely person and shows that she cares for her clients. Would absolutely recommend to anyone in the Northern Michigan area!

Amy Kate Designs's reply:

Thank you Sarah. It was so nice to see you and mom the day of your wedding. (Your mom told me about your love for jasmine. I had no idea, which makes it even more precious)

Carolyn P.

Married on 09/22/2019

Amy helped to make dreams come true!

Ahhhh Amy!! Where do I begin?! I have the privilege of living in the same small town as Amy, so not only have I admired her work over the years, I've also heard wonderful things about her as a person. But I had no idea.....
When my daughter got engaged in April and set a wedding date for September, the first call I made was to see if she was available and thankfully, since the wedding was on a Sunday, she was! Her calm demeanor immediately put me at ease from the first time I sat down with her and then through all the meetings, emails, texts and panicky moments (that she assured me all mother of the brides go through).
Her knowledge of all things wedding related and her amazing creativity , helped me to relax and realize she had it under control and it was going to be beautiful.
The wedding day came and brought with it torrential rain. We had to move the ceremony from the golf course to under the reception tent. As we battled the water blowing under the tent, Amy and her team set to work transforming the place into something magical. From the tables, to the arch and the bouquets and everything in between, Amy added special details to make it the perfect day for my daughter and her new husband.
Through the months of preparation, Amy was so welcoming and patient. She made me feel like a dear old friend and I am forever grateful.

Amy Kate Designs's reply:

Thank you, Carolyn. We love when our events keep us close to home and within our community. Our local families mean so much to us and you made the planning so enjoyable. It was a pleasure getting to know you more.

Nicole H.

Married on 09/22/2019

Stunning and Perfect!!

Amy and her team were absolutely wonderful throughout the whole wedding process. From the beginning, everything was so organized and Amy was incredibly helpful and thoughtful. She truly goes above and beyond to make sure your wedding day is perfect and especially perfect for you.
My bouquet and my bridesmaids bouquets were stunning. The boutonnieres, table settings, the arch, the fillers, the details was even more than I could have imagined.
Thank you so much, Amy and team!!

Amy Kate Designs's reply:

Dear Nicole, YOU'RE MARRIED!!!! You and Jessie are just about the cutest couple i've ever met! Oh my gosh, your pictures are so darling. Thanks for including me in your special day. XXOO

Karen

Married on 09/14/2019

Incredibly Beautiful!

I am still thinking about how beautiful the flowers were for my daughters wedding! The dining tables, the bar area, the cake table, the alter, it was all magical. We loved everything Amy showed us in the planning process but to see it all set up was amazing. My husband and I were at a wedding about a month before our daughters and in awe of the flowers there. We found out Amy did that wedding as well..... enough said!! And as a bonus, she is a lovely person to work with!

Amy Kate Designs's reply:

Thank you Karen. It is always so much fun to see it all come together. Lots of planning and ALL worth it! Thanks for your continued support and friendship. Hugs to you!
Are you interested?
Send a message