Reviews
5.0 out of 5 rating
Quality of service

5 out of 5 rating

Average response time

5 out of 5 rating

Professionalism

5 out of 5 rating

Value

5 out of 5 rating

Flexibility

5 out of 5 rating
100%
Recommended by couples
40 User photos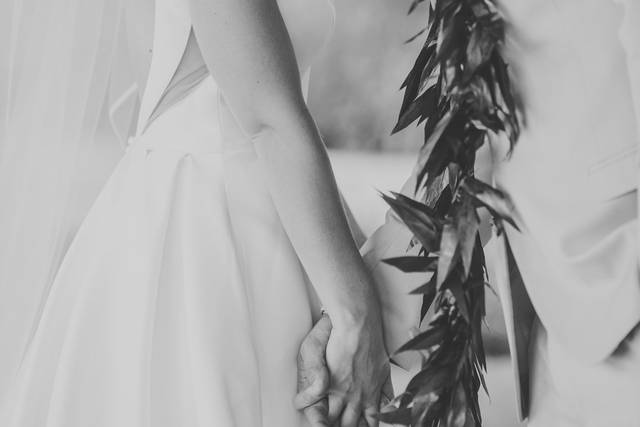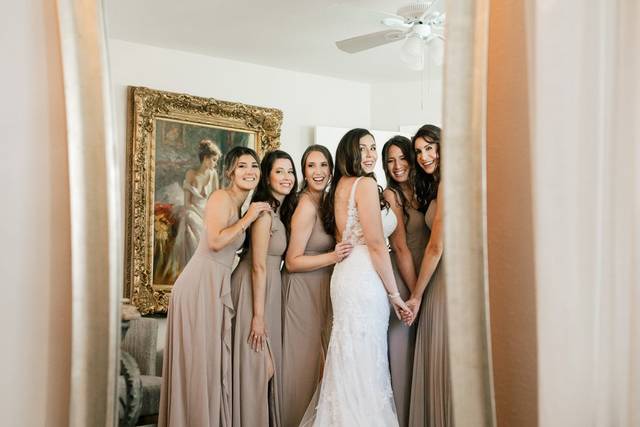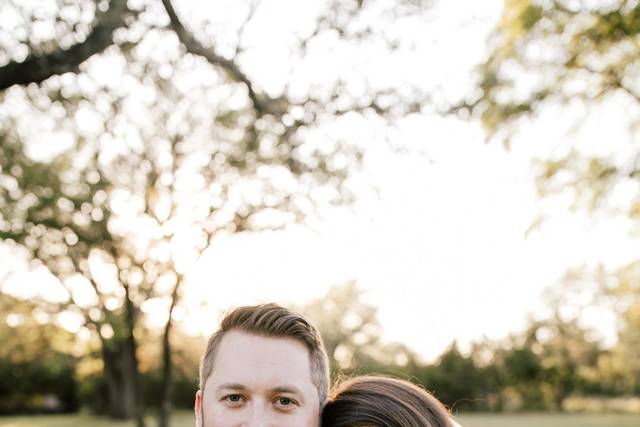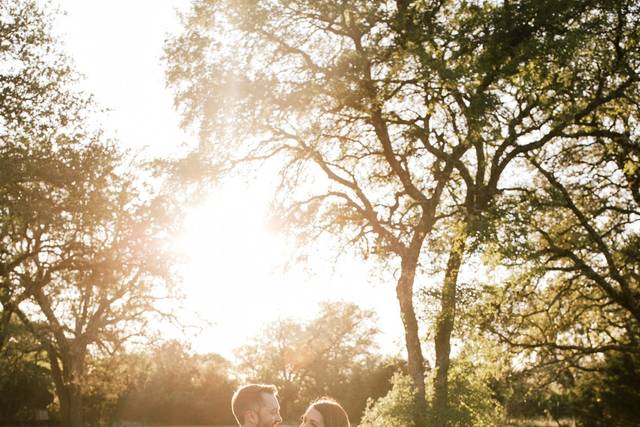 + 36

photos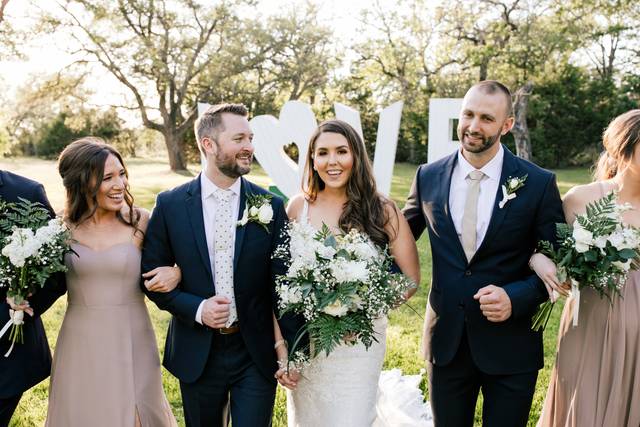 Summer R.

Married on 09/17/2022

Amazing! Love amanda!

Amanda was amazing!!! She talked with me before hand and really helped explains how the whole wedding would go when I was just beginning my wedding planning process! She is very flexible and easy to work with. Not to mention her photos are GORGEOUS! Her professionalism the day of the wedding from the way she looked (she was dressed nice, my mom really appreciated that!) to how she kept photo time moving was top notch! Love her!!

Hillary A.

Married on 04/24/2021

Stunning Moments Captured Perfectly

I stalked Amanda on Instagram and loved her style immediately. Her photography is classic and elegant, and she does an incredible job capturing the little in-between moments that we otherwise would forget in the day. Not only is she incredibly talented, but she is also so friendly and easy to talk to. She was responsive to ideas and got on great with our other vendors to make for an easy-going day for our wedding. I flip out everytime I look at our pictures, and can't wait to get them printed and on the walls to gawk at err'day. Highly recommend Amanda!

Amanda Pomilla Photography's reply:

Hillary!!!! Oh my gosh, you're going to make me all teary eyed before the second cup of coffee today, I LOVE IT! You are the perfect high energy, knows what she wants, is incredibly-in-love-with-her-guy bride for me! It was so fun collaborating with you, and it's been a joy to peek into your lives a bit! So funny about Patrick and Erin, too, such a small world!! Good people run together!

Claire H.

Married on 11/01/2020

Sweetest person who gets things DONE.

Our venue gave us a list of recommended photographers, and I didn't realize picking Amanda out from the list was one of the best decisions we made for our whole wedding. She invited us to her home to get to know her and her work (and serve us cheese!) -- which was the sweetest gesture and a great move because once you meet her I don't think you could go with anyone else. We aren't exactly pose-for-photo kind of people, and she made us feel super comfortable and lovely during the engagement session and on the wedding day. She's the sweetest person who also just gets things DONE. She was super flexible with my wild and time-challenged family, and captured some of the most incredible moments. I was a little worried I would regret not hiring a videographer, but once I saw Amanda's shots, I felt like she captured exactly how the wedding felt. I feel super lucky she was part of our day!

Amanda Pomilla Photography's reply:

Thank you so much!! You two made it a breeze, and everyone was so friendly! If not sooner, I definitely knew from the engagement session we were going to be a fantastic team!! Wedding day was amazing!

Are you interested?

Send a message

Kayla T.

Married on 08/09/2020

Look No Further!

Photography was one of the most important aspects of our day. I wanted to be able to look back at our vow renewal and feel the emotions I felt that day. As my husband and I look back on our pictures, tears spring to our eyes as we remember the wonderful and crazy things that happened that day. From the moment I first reached out to Amanda, I knew she was the right photographer for us. Not only does she know how to capture an amazing image, she makes you feel at ease, plus you get an awesome new friend out of the deal too! If you're looking for an amazing photographer to enjoy your memories for years to come, look no further. Amanda is your girl!

Amanda Pomilla Photography's reply:

KAYLA! Omg, thank you so much! I had a good feeling about you when you first reached out - you were friends with another bride I like, you were sweet and flexible, had your vision about what you wanted to capture. All signs pointed to --> fabulous. When the day came, and you didn't care about the potential rain or the lack of sleep, or the sprinklers ;) then I knew you would have the best day! It was an honor to be there alone with you two as you recited your vows. And being 5 years in, I know you mean them. You know what marriage is about, and you want that sacred love to stay strong! Thank you so much for bringing me on this adventure with you!

Cynthia T.

Married on 06/18/2020

Incredible photographer!

Simply put, Amanda is AMAZING!
Looking for a photographer to capture special moments is difficult! My husband and I looked around for some time and honestly didn't click with anyone...then i found Amanda on Instagram, and it was a match made in heaven. I knew cause we both love dinosaurs and pandas!
She set up a Skype call with us and we just bonded! We hired Amanda to photograph our wedding!
She did Our engagement pictures which came out SO beautiful! This only made us even more excited to have her at our wedding!
Our wedding was done differently due to Covid but it was so perfect. The pictures were amazing, shes sooo incredibly sweet and makes you feel so comfortable! (This is huge cause I felt like Amanda was a friend taking our pictures and took the stress and feeling awkward away)
With Amanda, you not only get beautiful pictures you will treasure for a lifetime, but you also get a friend!
I cannot wait for her to capture more special moments for us!
Thank you Amanda for being wonderful!!


Amanda Pomilla Photography's reply:

OMG! I love you guys! Thank you so much for this! It's been a wild year, and nothing is turning out like we thought it would! Except you two. You're a solid couple with the biggest hearts no matter how or when you come together! Many happy years for us all together!

Kristin Z.

Married on 05/02/2020

So Happy We had Amanda photograph Our Wedding!!

I can not even say how happy I was with Amanda throughout the whole wedding process. We had a COVID rescheduled wedding and I was able to find Amanda about 7 months before our day. From the beginning Amanda was so easy to work with and responsive to my many questions. We had several zoom calls and emails back and forth to have everything lined up before (which was great for my type A planning brain!!) The day of though-- WOW! Amanda was so helpful through it all. We had rain, flooding and everything in between so yes plans had to be changed and Amanda was able to help and point everyone in the right direction. Through out our Wedding, all of my guests were saying how nice and great she was too! Then we have the pictures themselves: love, love, love!! I am beyond happy with how they turned out and all the special moments she was able to grab for us. Thanks again Amanda!!

+ 4

photos

Alex

Married on 11/02/2019

The best decision you can make for your wedding

Amanda Review

Weddings are stressful and hard… this is a universal truth and also the reason you want Amanda on your team for this occasion. Me and my husband Alex came across Amanda's work when an old college friend of mine posted her wedding pictures online. The way Amanda captured the gorgeous fall colors and little romantic moments made her really stand out from the other wedding photographers I saw on Instagram. We immediately set up an appointment to meet with her and see if she would be the right fit for our wedding (spoiler alert: she was). Not only is Amanda a talented photographer, she is someone who put my mind at ease throughout the whole wedding planning process (which lasted over a year in our case)! Amanda is fun to work with and brings out the absolute best in the people she's photographing. By the time our wedding rolled around I was so happy to have Amanda there because she felt like a true friend to me, not just someone taking pictures of our big day. From the start, my husband and I knew that candids were the most important pictures for us to have from our wedding which is something we spoke to Amanda about. The photos she delivered to us were better than anything we could have ever imagined. To this day, friends and family members still reach out to tell us just how much they loved our wedding pictures. One of my bridesmaids even booked Amanda to do her newborn shoot (those pictures were pretty darn good too). Aside from marrying the love of my life, hiring Amanda was the second best decision we made for our wedding. I will never take professional pictures with anyone else.

Ashley T.

Married on 06/08/2019

Perfection!

where do i begin?
my late sister was a professional photographer, and I was sure that NO ONE in the world could match her vision; so choosing a photographer for my wedding was going to be a task. I did my research and was referred to Amanda. we spoke on the phone, and we clicked immediately! she heard my story, and felt my vibes, and on my special day delivered more than I could have even imagined: PERFECTION
she made me and my whole wedding party feel like models, she gave us comfortable directives to create stunning photos, and captured every moment that each time I look at the photos, I get to relive that day (which I don't actually remember most of).
my family, friends, guests, everyone is captured just so that I feel I am back there in those moments!
Amanda you are gifted in your talent, and I cant say enough thank yous for this most perfect gift!
you are worth every red cent, and more!
these photos will cover the walls of our home forever!!!!

Uptown D.

Married on 06/07/2019

Our Austin Wedding Band LOVES Amanda Pomilla Photography

Top-notch wedding photographer! Our Austin wedding band, Uptown Drive loved working together with Amanda for a wedding at Ladybird Wildflower Center. Moments that otherwise go forgotten, Amanda captures in great detail with her candid wedding photos. We especially enjoyed seeing her document the epic reception photos from the dance floor. She quickly shared her work with all the vendors & we are so glad to have such incredible shots of our live band in action. Amanda is a mastermind in her craft and if you hire her you will NOT be disappointed!

https://www.uptowndrive.com

Amanda Pomilla Photography's reply:

Uptown Drive! You guys are phenomenal! I had such a blast getting to work with you, love the music and the performances, getting the crowd excited! Couldn't have pulled off these dance photographs without you!

Katie B.

Married on 05/04/2019

All I have to say is.... YES!! She's amazing

Y'all... all I have to say is YES. Amanda is so fun to work with - not to mention her photography style is amazing. We did both our engagements and wedding with her and it was a breeze. She's easy to work with, thorough, responsive and incredibly talented. I could not recommend her more to any bride. With everything else that you have to worry about on the day of, this is one thing you won't have to with Amanda on your team!

Amanda Pomilla Photography's reply:

KATIE! Ah, I want to cry! You're so amazing! From getting up for that city sunrise session and being a total gem with our caffeine and photos for our first time meeting to the brightest, happiest, most incredible wedding day filled with all the emotions! Thank you for asking me to be a part of it, I am thrilled to know you both and document that journey!

Donald

Married on 04/06/2019

Haven't even gotten our wedding photos yet but had to rave about her shooting an engagement shoot for us! She came out to our place and really made us feel special! Worked with us on locations, timing and even weather! We feel blessed to have her booked for our special day and can rest easy knowing what a great job she is going to do!

Amanda Pomilla Photography's reply:

Thank you, Donald! I had such a great time getting to know you and Claire - and of course spending a little play time with the pups! Looking forward to working with you two again on wedding day!!

Ashley

Married on 03/29/2019

The best decision we made!

Amanda ROCKED IT! We knew that photography was going to be the most important vendor in our wedding so we searched endlessly and immediately fell in love with Amanda's style. Upon meeting her we were drawn to her bubbly personality and her knowledge of photography. She went above and beyond to accommodate our needs and handled everything on our wedding day seamlessly.

Our photos are AMAZING! Each time I look at them (which is constantly) I feel like I am reliving that day over and over again. She did such a beautiful job capturing the day as it unfolded as well as all the emotions and love that surrounded us. She nailed every shot. If I could back and do it again, I would 100% hire Amanda as our photographer! One of the best decisions that we made! Thank you so much for making our wedding photo dreams come true!

Amanda Pomilla Photography's reply:

It is incredibly humbling, an honor, and so nerve wracking to be hired by another couple that knows photography as well as you do. Even after all these years I get little butterflies making sure you will love each moment. I want the pictures to look the way you feel when you think back on that day. You two (and all your friends and family!) were incredibly welcoming, you went with anything that I asked, completely trusting me. Thank you so much for picking me!

David T.

Married on 10/20/2018

We Made a Friend!

Amanda is just so cool. We don't even know where to start with this review. Maybe it's that she's so cool and we actually want to be her real life friends. Maybe it's that hanging out with her while doing engagement shoots and during the wedding itself was a dream. Maybe it's just that she's the best. Every interaction we had with her was fabulous, and the early returns on our photos are STUNNING. She worked her tail off running around and capturing all the magical moments of our wedding day, and we couldn't be more thankful. By hiring Amanda, you won't just get fantastic photos, you'll have a great time with an amazing human being.

Amanda Pomilla Photography's reply:

Daaaave! This review is so sweet, thank you! I have a big sample album of your wedding on my desk, and sometimes I cruise through just to remember all the good times. You two gave me so many fun experiences, and I'm hoping I equally returned the favor! Let's make another dinner happen this summer

Katherine

Married on 05/12/2018

Of all the wedding decisions we had to make, choosing Amanda for our photographer was the easiest and best! We are so thankful that it was Amanda who captured our special day, and we could not possibly recommend her more.

Amanda was listed as a preferred vendor at our wedding venue (Hyatt Regency Lost Pines) and it was important to us to have a photographer who was familiar with the large property and would know all the best spots to shoot. From the very first e-mail response, she was so helpful and sweet that she already felt like a good friend. When it came time for us to choose a wedding date, we not only considered when our families were available, but whether Amanda was available too!

We skipped engagement photos and didn't have a standard reception after the ceremony, so we loved that Amanda worked with us on pricing and didn't hold us to a standard package that had more than we needed. Her experience and advice was invaluable during our wedding planning; she even helped us choose what ceremony time would maximize the best lighting, etc! She managed to make us feel relaxed on our wedding day, despite neither of us having professional photos taken before. We had so much fun with portraits before the ceremony that any nerves we had seemed to melt away.

In less than 48 hours, she sent a sneak peak with a large number of photos! It took a couple of months to receive the entire set but they were definitely worth the wait (and we did get married during peak wedding season when photographers are super busy). Since we had a tiny ceremony and most of our extended family and friends were not there to witness our marriage in person, the photographs were extremely important to us, and they are absolutely amazing. I'll admit, I am normally very critical of photos and I love them.

P.S. If you decide to have alpacas (or other animals) at your wedding, Amanda is totally up for the challenge!

Amanda Pomilla Photography's reply:

Katherine! Thank you so much for the sweet review! You and Kyle were so fun to work with, and I will take alpacas anytime! You are two very kind souls, and I cannot even express how happy it makes me that you looked at me as part of your wedding day and trusted me for every step! Thank you!

Devin

Married on 05/05/2018

A good wedding photographer was hands down the most important thing to us in planning our wedding. We read all the reviews and I spent hours looking at photographer's blogs and websites. I was immediately drawn to Amanda's work on her website - you can SEE how well she captures emotion. I reached out to her, and instead of a form reply, I got one full of references to my dog and queso. She felt like a friend! Our engagement session was fun and had my stiff-in-front-of-the-camera husband feeling comfortable and laughing. Amanda was extremely easy to keep in touch with before the wedding and even provided advice and feedback for my ideas. She even (like a genius) sent a word document for us to fill out before the wedding that included all those big posed family shots we "had to have" and any special touches that had meaning. As a result, we got ALL the family photos I needed without me having to remember a thing on the day and close-ups of the Sam Adams we put out in memory of my grandfather. And guys, let me tell you, our photos are INCREDIBLE. They are so beautiful and captured every important moment. The emotions! She got my dad's face when he saw me for the first time (my dad cried again when he saw the photo), a precious moment with my dog, our reactions right after the first kiss, and my husband tearing up the dancefloor. We will treasure these photos forever. Honestly, it's been over a month and I still pull them open to look at them all the time (never fails to make me happier). She also gives you ALL the digital files! I've received a ton of compliments on them from friends. I cannot imagine better photos of our wedding. If I could use emojis here, it would just be a bunch of the heart eyes-confetti cannon-sunflower-hearts-smiley face. Long story short: Amanda is awesome as a person and awesome as a photographer. She captures YOU on your wedding day, and really...is there anything more magical than that?

Amanda Pomilla Photography's reply:

DEVIN! My amazing Devin! I am so grateful to have had this time with you and Charlie (and Indy!)!! When we first sat down and chatted in person I knew I liked you (heck, you knew I did because of your wedding date!). You two were always fun, informative about what you wanted, easy going about your love and capturing it. You had no problem getting up and dancing for me at sunrise for your engagement session. You didn't bat an eye when you thought rain might stalk your wedding day. You had amazing personal touches on your wedding day, and omg, am I glad I watched Parks and Rec before your wedding, haha! You are that girl I want to keep, I'd pick you right up and put you in my friend circle! On your own wedding day you remembered my birthday and brought me a gift. You are selfless, sweet, and hilarious as all get out! Never stop laughing either because if you have a "cackle" then my "snort" might be the perfect counter! I love how invested you were on instagram, I felt like I knew exactly what you wanted on the wedding day. Your openness and personality made everything! I will always love your wedding day!

Spencer

Married on 05/04/2018

Amanda is amazing!

We feel soooo lucky to have had the pleasure of working with Amanda. From our very first email exchange, I knew it was a match. I had a smaller budget than maybe some do and right from the start she was willing to work with us to make it work. When we finally met her in person, we fell in love with how awesome she is and her work is nothing short of amazing. On our wedding day, she was so organized and captured everything we wanted and more!
We could not be happier with our wedding photographs, they are everything I've ever dreamed of and we owe it all to Amanda!! She is simply the BEST!

Lisa

Married on 04/07/2018

The best photographer for the Worst(er) Wedding

We first worked with Amanda when she photographed our proposal. Brian actually contracted her to professionally photograph the proposal (which was a total surprise). Not only did she capture absolutely every moment, she also played along and remained hidden perfectly so I had no idea about the proposal. We could not be more pleased with the photos she took of us. Everything was edited perfectly and every moment was captured just as we wanted. It was because of her amazing work here that it was no question that we were contracting her for our wedding as well. When we were selecting vendors for our wedding the photographer conversation literally lasted all of 10 seconds. Amanda was the perfect choice and she absolutely delivered. Amanda and her assistant worked every minute of that wedding making sure everything was captured. She did not miss a beat. Over 1300 photos were taken and all of them were beautiful and exactly what we wanted. Not only did she work the entirety of our wedding which she made sure each and every one of these 1300 photos were edited to perfection. If you are looking for a wedding photographer or a photographer for any special moment. Amanda is the one. We are so thankful we chose her for our photos and know we will still be thankful for years to come. The photos she took are truly special and captured the whole story of every moment. We plan to use Amanda for all of our future milestones!

+ 4

photos

Kimberly

Married on 04/07/2018

WOW! Amanda shot our wedding in April. We had booked her and her partner to photograph our wedding allll day (from getting ready pictures to sparklers at the end of the night) and man, they did not disappoint. Let's start from the beginning, we had a whole plan for our beautiful spring wedding with lots of photos outside at different Austin locations...well it ended up being 50 degrees and windy. Amanda was still able to get the outdoor photos I wanted quickly and with so much skill. She was also super flexible and was able to adapt our outdoor plan to something much more reasonable ( and much less cold).
I was also so happy with Amanda because of her versatility. We got ready at the Driskill, married at St.Marys Cathedral, and had our reception at Mercury Hall...three very different venues. From the halls of the Driskill, to full shots inside and outside of the cathedral, to candids at the reception... every photo was beautiful. She also was a blessing because she understands all of the rules involved in getting married in a Catholic Church and was so professional and courteous, not to mention the church photos (which I was worried would be dark or gloomy) were stunningly beautiful. They look like something out of a catalog.
I was also shocked when I woke up the next morning to an email from Amanda with a preview of my photos! She worked alllll day and then went home and made me an album of highlight photos. That was an amazing touch that helped tide me over until all the wedding photos were ready.
The last thing I will say is that Amanda was so easy to stay in touch with. I was planning out wedding from Houston and Amanda was always quick to reply via email or phone call. She was by my side every step of the way.
I cannot recommend Amanda more. The photos are a huge highlight of our wedding day and know being able to look back they bring so much joy and happiness. I would 100% hire Amanda again and think you should too.

Amanda Pomilla Photography's reply:

I don't even know how to respond to this through the tears! I was super looking forward to your wedding, and I was crushed when I got the flu the weekend before. I told that doctor he had better cure me fast because I had an amazing wedding to be ready for asap! You guys rolled with everything I asked you to do, even if it did involve a cold mimosa toast at the Driskill or a crazy from 6th street ;) I cannot say enough nice things about you and Tony and how your personalities and generous spirits make that kind of fantastic day possible! Couples like you make me Love. This. Job. Thank you for choosing me!

Summer C.

Married on 03/27/2018

Relaxed Perfection

Amanda and I grew up in the same school district and graduated from high school together. We've been connected through social media and through the years I've been able to watch her develop her craft and grow her photography business. She provides her clients with the most beautiful shots that allow you to actually feel the emotion happening in the moment it's taken. So, when Ryan and I got engaged there was no question I wanted her to take our engagement pictures. We live about 3 hours from Austin, but I knew I wanted our session at a state park there. She suggested the perfect fit for my hair and make-up artist and when asked gave technical insight to all of my outfit emails :) Our e-session with her was perfection and she made us feel so comfortable. For our wedding Ryan and I knew we wanted destination, and eloping just the two of us (with our family and friend's knowledge) was the best fit. While planning our engagement session I told Amanda our plans for a destination elopement and she genuinely shares the same love for travel Ryan and I do. So, she graciously gave up her time to join us in Carmel and Big Sur, CA. In February 2017 my mom passed away, Ryan and I were engaged September 2017 and married in March 2018. Needless to say the year leading up to our wedding was a whirlwind. Neither of us love excessive attention and after a crazy year the main focus for our wedding was for it to be a relaxing and simple day to focus on each other. Amanda was the perfect choice to make this happen and a true blessing as our photographer. She fit into the day seamlessly. At times she was a fly on the wall capturing the sweetest moments and then would step in to help make decisions and guide us when needed without having to ask. The bonus of eloping is your photographer is able to really focus on the two of you. Amanda did just this. While I had a few moments to myself to finish getting ready she hiked with Ryan to choose the perfect spot for our ceremony. We have the best shots that really show our day from hair and make-up, going from Carmel to Big Sur, our ceremony in the forest, and finishing with sunset shots on the beach. She was flexible and ready for whatever we threw at her. Amanda has a gift for capturing the most stunning portraits, the simplest moments, and every emotion in between. From following her on social media I've recognized her wedding couples come back to her for maternity and family sessions as well, and we know why. Ryan and I have both said she's stuck with us for all of our family milestone sessions too.

Heidi H.

Married on 03/25/2018

Amanda was great! For Wedding and Engagement Photos!

We loved working with Amanda as the photographer for our wedding! She did our engagement photos as well, which was a great way for her to get to know us as a couple before our big day. Amanda made us feel comfortable during our shoots and made sure to steal us away when there were important photo ops. It was important for us to not miss out on good lighting and utilize all the different backdrops at our venue (The Hummingbird House). Amanda was very organized and we always knew that she had things under control. I would absolutely recommend Amanda if you are looking for a wedding photographer!

Amanda Pomilla Photography's reply:

Thank you so much, Heidi! I loved your wedding, how much personal attention was placed on the details of your relationships (who wouldn't love all the colorful cranes?!). You two were super breezy about the whole thing, up for anything, and let's acknowledge all the beautiful, emotional moments that happened because those are my favorite!!! You can tell a lot about a couple by how their friends react to seeing them get married. There were so many smiles and happy tears! I hope you and Jamie are enjoying your newlywed life! Thank you thank you thank you!

Sara

Married on 11/18/2017

Where to start! Buckle up, y'all… this is going to be a long review.

Hiring Amanda for our engagements and wedding pictures was by far the best decision we made for our wedding (besides choosing each other, of course).

We each have big families – as is sometimes the case, due to health issues, travel, etc. some were unable to attend. Let me tell you the amount of TEARS shed over these wedding pictures. Without being there in person, I've had loved ones mention they could feel ALL the emotions of the day; the tears, the laughs, the hugs, the beaming smiles – Amanda caught them all with grace! She gave direction when helpful (think big family pictures, portraits), but even more impressively, stepped back and let the moments happen organically, while still capturing everyone in their best light. Even our wedding guests loved their pictures - so many family Christmas cards taken that day!

The authentic beauty in her photographs is unmatched. I knew that much by checking out her website. I would best describe her style as "candid, bright, romantic, and happy". Beyond that though, Amanda is just plain fun to be around. She took the time to get to know us and help us feel comfortable in front of the camera, shared some of her birthday weekend hiking with us (engagements), and made our wedding day unforgettable.

Could not more highly recommend a photographer. As a couple who had never been professionally photographed, we look forward to working with Amanda in the future. Now to narrow down our favorites… we don't have enough wall space to hang them all!

Amanda Pomilla Photography's reply:

SARA.

I'm crying. You are the absolute sweetest! Your review is so touching and personalized, I could not be more appreciative! <3 I just want to hug you and feed you baked goods! *tears* You noticed so many of the things I strive for that I sometimes wonder (after sending a gallery out into the abyss) "did they notice?" "did they love that as much as I did?" "what about the families, are they happy?" GAH. You were eloquent and generous, and I don't know how to thank you enough!

*big super gigantic hugs*

Hillary

Married on 09/02/2017

Hiring Amanda as our photographer was, by far, the best money we spent on our wedding. Amanda was incredible every step of the way. Starting from the very beginning when I reached out to her for pricing and information, Amanda was helpful, kind, and funny. I live in San Diego and was planning my wedding from afar, so all of my correspondence with Amanda was via email or phone. I actually never met her in person until about 3 weeks before my wedding! But I felt so comfortable with her just from our email and phone conversations that I knew she was the photographer for me and hired her months in advance. Beginning with our very first emails to each other, it felt like I was talking with an old friend because she is so warm and inviting. Everyone at our wedding loved her as well. She was on time (actually early because she wanted to check out the best locations for photos that day – I mean, c'mon! She's a superstar!), friendly, and professional. During the family portrait sessions after the ceremony, she really took charge and made sure we got through all of the family photos quickly (and beautifully) so that my husband and I could have a long photo session of just the two of us during the "golden hour." I will forever be thankful for the sweet and vulnerable moments she captured of our wedding day.

Allyson

Married on 07/24/2017

AMANDA WAS AMAZING!!!! We asked Amanda to take time out of her personal and professional life to travel to a different country and stay for a few days! We made the best choice EVER!!! When we received our sneak peak photos (ON THE SAME NIGHT WE GOT MARRIED MIGHT I ADD!!!) my husband and I were both so in aww of her work and our wedding photos!! When we received the rest of our photos, we were both crying with happiness and how beautifully she captured every moment! THANK YOU so much Amanda for everything!! Your work, our friendship and for making the trip to spend with our family and friends in Mexico who all adored you as much as we both did!!!

Garrett

Married on 07/23/2017

My wife works in the wedding industry and I knew whoever she choose would be great but I was blown away when I saw our wedding photos! You can't go wrong when booking Amanda and we can't wait to do more sessions with her!

Erika

Married on 04/29/2017

Amanda was amazing and our wedding was perfect! She was cool and calm during all of the chaos. She was very detailed and knew exactly what to do, when we had no clue. She was helpful and patient. The pictures came out beautiful. She captured the emotions of the day and the uniqueness of the venue. It was the best day ever!

Are you interested?
Send a message