Reviews
5.0 out of 5 rating
Quality of service

5 out of 5 rating

Average response time

5 out of 5 rating

Professionalism

5 out of 5 rating

Value

5 out of 5 rating

Flexibility

5 out of 5 rating
100%
Recommended by couples
112 User photos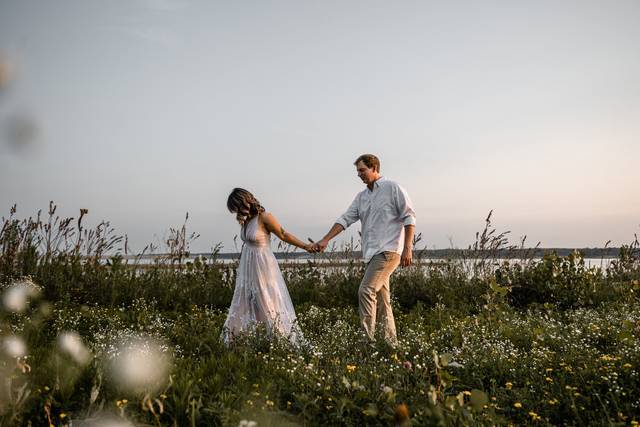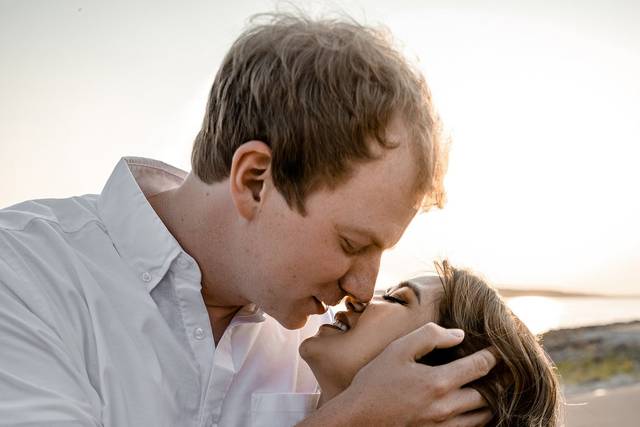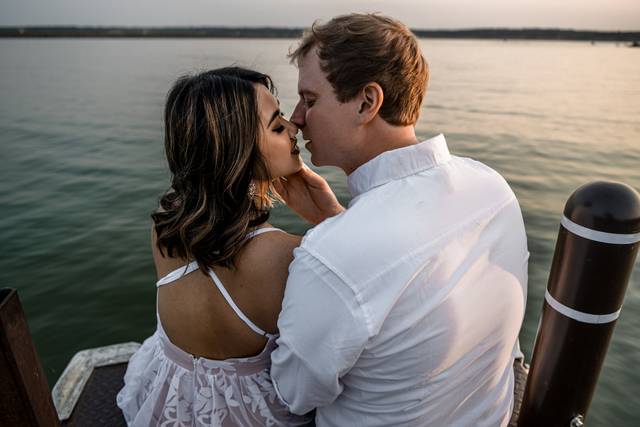 + 108

photos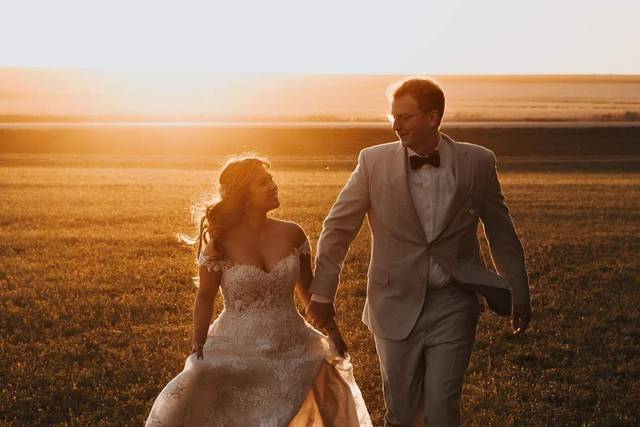 Kelly G.

Sent on 12/15/2022

Amanda Basteen is a must for your wedding photographer!

Amanda was the perfect photographer for our wedding! I knew from the minute I saw her work at a friend's wedding she was exactly who I wanted for my own! Our pictures are so romantic and she did an excellent job at making us feel so comfortable and relaxed. The weather the day of our wedding was not ideal but that did not stop Amanda from getting great shots! She has such a creative eye. Our wedding party and family commented on how efficient she was which they all appreciated! We were able to capture all our our special moments and feel present in our day. Amanda got our pictures back to us extremely fast! We loved everything about having Amanda as our photographer!

Everything you need in a photographer!!!

When my partner and I got engaged, the one thing I wanted to invest on for our wedding was our photographer. I scrolled through countless hashtags on Instagram; every time I clicked on a photo I loved, it ALWAYS brought me back to Amanda's page. That's when I knew I wanted her to be the one capturing our wedding. I reached out to her and she replied so quickly! Any time I had questions, she responded within hours! If communication is important to you, you won't have to worry about that with Amanda. I had inquired about a date, and she confirmed it was the last date open of that month (I think it was meant to be). Keep in mind, we haven't booked our venue yet! At that time, we were short on the required deposit, but Amanda worked with us and we were able to book her. I was so thankful for that. I knew we had made the right choice. Amanda did our engagements photos and it turned out perfect. We're not very comfortable in front of the camera, but you can't even tell in our pictures! Amanda made everything so easy, she told us how to pose and what to do. The next day, we received our engagement photos. I was SHOCKED at how fast she got it done! They were all gorgeous and I couldn't stop looking at them.

On the day of our wedding, Amanda was not only our photographer, but she was our coordinator too. The coordinator I had booked ended up with Covid and couldn't make it, but Amanda basically took over that job, and we didn't even ask her to (tearing up as I type this). She made sure everything was going as scheduled, and we actually were ahead of schedule. She made suggestions to start our reception early, and I'm so glad we did. Because of this, we were able to take the most beautiful sunset pictures!! I can't forget about her toughing out all the bugs with us. The next day, she provided us sneak peeks and again, I could not stop staring at them.

I won't go into much detail on how talented Amanda is - her work speaks for itself. If I could give more than a 5 star, I would.

Amanda, I don't know how to thank you enough. You made our day so incredibly stress-free and amazing, and I can't wait to see the rest of the pictures. I already know they're going to be PERFECT. (I'll probably write another review after we get them, haha!)

+ 5

photos

Macy D.

Sent on 11/03/2022

Best Engagement/Wedding Photographer!

My husband and I booked Amanda for our engagement and destination wedding photographer, and we have absolutely no regrets! Before our engagement session, Michael and I were not a fan of getting pictures taken. Amanda made it so easy and fun, and guided us through the process! For our destination wedding, Amanda had issues with her flights being cancelled last minute and we are so thankful that she went out of her way and worked hard to make it there on different flights. While in Hawaii, we had a photoshoot the day before our wedding on the Road to Hana which was a blast! Amanda was extremely flexible the day of our wedding, and was so fast to edit our pictures. We got our whole wedding album back within a week! We are obsessed with all of our pictures and the memories we have because of them. We will be booking Amanda for all of our future photo sessions and cannot thank her enough for all she did for us! We couldn't be happier!

+ 11

photos

Are you interested?

Send a message

Mackenzie W.

Sent on 10/24/2022

Amazing, talented photographer!!

Wow!! We booked Amanda for our engagement/ wedding day and it was the best thing we did!! Amanda is very talented and has the best eye for capturing the most perfect photos. On top of her amazing work and gorgeous photos, she is so fun to work with!! We were so nervous for our engagement session, as we don't take a ton of pictures together, but the hour flew by and she made us feel so comfortable and made the experiment so fun and personable. We couldn't wait to see her again for our wedding day! She responded within hours to any questions we had and helped me with my wedding timeline, which was more than I could have asked for! With both our engagement session and wedding she was quick to have everything edited and on her blog within a few days! If you need a good, professional photographer that makes your big day feel so fun, comfortable and exciting then Amanda is your girl!! We were so fortunate to have her and have received so many compliments ❤️

Louise

Sent on 10/01/2022

The Absolute Best!!!

Looking for a photographer that makes your already awkward poses look natural and beautiful? Looking for someone who is flexible, fast to respond, and has the artistic eye to capture your most important days? Amanda is 10000% your girl!!! She made what I thought was going to be the most stressful day (our wedding) something that an anxiety ridden girl like myself would look back and laugh at with the knowledge of how seamless Amanda made it! She is fun, personable, and made our wedding day experience absolutely wonderful. Highly recommend to anyone who is nervous in front of the camera or is not the most photogenic - she definitely catches your good angles and makes you look like a natural. I can say from personal experience 😉
Professional, wonderful and timely. What more could you ask for?

Gabbie L.

Sent on 05/17/2020

Amanda is the best

My fiancé and I won an Instagram giveaway a few months ago for a free 30-minute photoshoot session. Amanda was super professional and contacted me right away with the plans and details for the day of the shoot. My fiancé and I, unfortunately, don't have the most flexible schedules but she was awesome and worked with us to find a date and time that fit our needs. Honestly, my fiancé and I were a little nervous because we've never had our pictures professionally taken before. However, working with Amanda was so unbelievably easy, natural, and fun! It's easy to say we felt comfortable with her immediately. This girl is unbelievable with the camera. You can really tell she genuinely loves taking pictures and puts all her hard work and dedication to get amazing pictures and make you look good. Again, our free shoot was only supposed to be 30 minutes, but Amanda took over an hour worth of amazing pictures… that's how awesome and dedicated she is. We had so much fun on our shoot! The photos were very loving but also playful which is exactly what we wanted! I cannot recommend her enough. If you're thinking of getting your pictures taken by her, DO IT! You will not regret it!!!!

Nicole

Sent on 08/10/2022

Best Wedding Photographer!

Amanda is so fun to work with and is an amazing photographer!! She is so quick to respond to any and all questions you have and gets all of your pictures back to you within just a few days!! She even sends some sneak peaks while she is working on your full gallery which I absolutely loved. Amanda took both our engagement and wedding photos and captured both so beautifully. I was so excited that she was available on our wedding day and absolutely love all of our photos! I can't recommend her enough!!

Addyson C.

Sent on 08/16/2022

Punctuality and Personality, Captures the BEAUTY

I am so happy that we had Amanda to take both our engagement and wedding photos. Just tell her what you want, and she will do it - we wanted lanterns in our engagement photos but she had the idea of taking them in a wild flower field, and they turned out better than I ever could have imagined. Definitely a true artist behind the camera. The best qualities about Amanda though are her punctuality and her personality. She is quick to respond to emails and messages and got our FULL wedding gallery to us just a few days after the wedding. And her personality is helpful and fun and kind-spirited. She did well at capturing difficult family photos and is willing to fix them to make them perfect after the fact as well. We just love the way that she captured our day in such a way that we can always remember the true love and beauty of the day. We definitely recommend Amanda Basteen Photography!

Avery R.

Sent on 06/20/2022

Outstanding Wedding Photographer!!!

Amanda was such a pleasure to work with and is an outstanding photographer!!! She is so talented. We absolutely love our photos from our engagement shoot and from our wedding day that she captured and sent to us in such a timely manner! Her work is phenomenal and she is so fun to work with, as well. We cannot say enough great things about her and highly recommend her!!!!

Brittany G.

Sent on 05/12/2022

The best photos ever!

Hiring Amanda was the best thing we could have done. We flew Amanda out to Arizona for our wedding and it was well worth every penny. People say photos don't do a place/event justice, but honestly, ours do. They are absolutely stunning. Amanda captured every moment perfectly and got the photos back to us right away. You'll have the photos forever, don't settle on a photographer you aren't sure about. I knew Amanda would deliver and they somehow were better than I could have ever imagined. Thank you Amanda!!

Jessica G.

Sent on 05/26/2022

Amanda is the absolute best!

Amanda shot my friend's wedding years ago and was blown away by the pictures she took and knew I would have to have her for my own wedding. Once I got engaged I contacted her immediately for her availability and quite literally planned my wedding around when she was free. Up front it can seem expensive but it is without a doubt worth every penny. We had horrible rainy, cold and windy weather that seemed impossible to film in but she still produced the more beautiful photos. She is so kind and easy to work with. 10/10 would recommend her!

Ali K.

Sent on 11/17/2020

Hire Amanda if you want unforgettable photos!

I couldn't physically put into words how amazing, talented, and wonderful Amanda is, but I am going to try. I have always been a huge fan of her work but was unable to hire her for my wedding due to a scheduling conflict. I hired another photographer for my day, and severally regretted it the second my sneak peeks came back. I was devastated on a level I hope no bride ever experiences, so learn from my mistake and change your wedding date so you can have Amanda. It will be the best decision you ever make.

Thankfully, Amanda graciously agreed to reshoot our wedding pictures and I am so grateful she did. She helped me come up with a plan for the shoot, listen to all my ideas, needs, and wants for my pictures, and kindly talked me through my unrealistic expectations of 10 locations in 2 hours (honestly, she probably would have done it if I insisted, since she is just that wonderful). She was so sweet and kind throughout the whole process and the photoshoot. She got every image I could ever want, and she also grabbed some of the most beautiful candid pictures I have ever seen. She made me feel so comfortable when my husband and I are generally kinda awkward to pose. She also rolled with it with the best attitude when my husband was kinda being a pain after two hours of shooting pictures all over Des Moines.

The two hours running around downtown with Amanda snapping my new wedding pictures will go down as one of the best days of my life. I wish I could post all my pictures here to show everyone, but posting 118 of my favorites is slightly insane. Here are a few of my favorites that show off just how talented and creative Amanda is.

Hayley M.

Sent on 08/02/2020

Amanda Basteen Photography is the BEST!

Amanda was our photographer for our engagement session and wedding day - she is the best decision we ever made! It is difficult to put into words how talented Amanda is and how thankful we are for her capturing our special day! First, she is extremely easy to communicate with which is so important when planning a wedding. Like many couples, Eric and I are not used to taking many photos together; and could say we are usually a little uncomfortable in front of the camera. However, Amanda has such a calming and fun presence that any fears in front of the camera completely disappear! She is great at giving directions and finding beautiful light/angles/non-traditional photo locations that is such a gift and is shown through her beautiful photos. Because of this, I knew no matter where we got married or what the weather was like, she would capture beautiful photos that we would cherish forever. For both our engagement photos and wedding photos we received sneak peeks within 24 hours and had our entire galleries completed within a few days. If you are looking for a photographer to capture engagements, weddings, elopements, family photos, etc look no further - Amanda is the photographer for you! We cannot wait to work with her again in the future.

Ashley

Sent on 11/09/2019

Engagement Shoot in Yosemite

Amanda took our engagement photos in Yosemite and was an absolute dream to work with. Not only did she make us feel so comfortable and was super friendly her photos were AMAZING! You can tell she truly cares about her work and has a special eye for finding the perfect shot! I would absolutely recommend Amanda to anyone looking for beautiful photos!

+ 2

photos

Taylor M.

Sent on 06/13/2021

Amazing Photographer!

A picture is worth a thousand words, but Amanda's might be worth a million. It is so hard to put in to words what the pictures from our engagement session and wedding mean to us- no one could capture our day better than she did! We were given sneak peeks of both of our sessions within 24 hours and our whole album in less than a week! She was so helpful in planning our timeline and making our wedding day flow smoothly. I cannot recommend Amanda enough!
The pictures really speak for themselves so here's just a few of the thousands we have to choose from 😌

Stephanie C.

Sent on 07/06/2021

Best Photographer I've Seen!

Amanda photographed our wedding on June 19th of this year and what a treat working with her was! I was the pickiest about hiring a photographer for the wedding, being that there's a wide variety of skill levels and different styles out there. I hired Amanda because I think she takes the most creative photos and uses light in a beautiful way and I was not disappointed! The photos of our wedding are absolutely beautiful (even having been taken in the middle of the day) and she was great to work with. Amanda clearly has years of experience with photography and has great suggestions for poses that make the photos look natural, but she's also great about capturing exactly what you want and going with the flow. Everyone in my family and wedding party was also thoroughly impressed with her work. If you are looking for someone with talent and experience I highly recommend you hire Amanda for your wedding and engagement photos!

Merisa

Sent on 11/09/2020

STOP Searching.. This is the one!

I told my husband before we got married the only reason I wanted to get married was so Amanda could do our photography. She has been incredible, we were definitely difficult customers needing to reschedule a few times due to weather and other issues and she was amazing throughout all of it. When we finally got together for photos she was all we hoped for and more, she made everything feel so natural and fun. She was incredible with our daughter and found perfect places to take photos. The way they turned out was nothing short of breathtaking, even my husband who hates taking pictures enjoyed the session and loves the photos. I would recommend her to absolutely ANYONE that needs an amazing photographer. I will totally book her again for my next husband 😆

+ 2

photos

Cindi R.

Sent on 12/22/2021

Hire her now before shes booked

Amanda is the one you want! I specifically arrange my schedule around her and she fills up fast! There is no better feeling than knowing without a doubt that your photos are going to be incredible. She is super friendly, fun and takes the time to make sure you get the very best. She's also very timely and you get your photos back quickly. If you're looking for a photographer to entrust with capturing all of your special milestones, Amanda Basteen is hands down who you want to hire.

Emina M.

Sent on 10/25/2019

Magical, talented, and extraordinary!

Where do I even begin? My fiance and I had the most amazing and fun experience with Amanda taking our engagement photos. Amanda has a way of making you feel relaxed and comfortable, you forget you are posing for pictures. Amanda is so extremely talented and goes out of her way to make sure you have the best experience and get the most extraordinary photos. Amanda's work is truly magical and one-of-a kind. I promise you will not be disappointed! So grateful to have met her and I cannot wait for her to capture our memories on our wedding day!

Raeanna M.

Sent on 08/17/2020

Blown away with Amanda's work

Honestly after working with Amanda on engagement and wedding day photos, I'm convinced there isn't anyone better out there. She is the ultimate photographer in every aspect, she is kind and helpful and very responsive to all questions! She made me feel confident and beautiful in all my photos 💕 her creativity and eye for the perfect photo is top notch. I told her what photos were important to me and she really nailed it! She doesn't make you feel rushed or nervous. And I will forever cherish our photos from her. BEST decision we made through our entire wedding planning process. I'm telling you if you're on the fence deciding pick Amanda!!! Simply amazing.

+ 3

photos

Kasie M.

Sent on 02/24/2020

10/10 recommend..the absolute BEST photos!!

Amanda is nothing short of absolutely amazing. Don't question booking her-she's so worth it! My husband and I did a destination wedding in the Dominican Republic and a reception back a couple weeks later in Iowa (in January) with our family and friends. Not only was Amanda so easy going & flexible with our situation, she was so kind to our traveling group & fit right in. We shot many shoots with her throughout the engagement/wedding including: engagement, boudoir (I surprised my husband with this & he absolutely loved her work!), sunrise shoot on the beach, a swimsuit session, our (beach/island) wedding day, then our (winter) reception in the snow. She absolutely KILLED IT 🤗 !! We had the best time with her throughout every shoot we had. Her creativity is amazing. She was so fun to work with & our wedding party/friends/ family felt so comfortable with her style and loved all of the photos as well. I received many compliments on my photos & feel so lucky that I'll have them all forever. She is 100% worth every penny. Amanda takes the extra step to make sure your day is perfect & puts you completely at ease. I appreciated her helpful tips/gestures outside of photography so much too while I was getting ready, etc. Amanda truly cares about your day & making it special for everyone. She got every shot we could have asked for and more. Booking was so smooth & easy throughout the whole process as her communication was so timely. I can't wait to book Amanda for future family photos ❤️ Don't miss out on her work!

+ 13

photos

Esada M.

Sent on 08/24/2019

The most magical experience

Amanda's talent is truly magical. My fiancé and I had an amazing experience working with Amanda during our engagement shoot this past week. She made us feel so comfortable and she captured our love in the most intimate and magical way. We just got the photos back and they are out of a storybook. We will never forget this special memory. Amanda is a sweetheart, I would recommend her a million times, she's just that good!

Laura N.

Sent on 11/17/2019

Magical Photography

We hired Amanda for our destination wedding along the California coast. From the very beginning, she was enthusiastic, friendly, and prompt with all of my inquiries. She was always there to respond in such a helpful manor, even during times when I thought I was being over-the-top and asking too many questions! She even offered assistance as far as timing and events of the Big Day overall. I really appreciated her always making time for me, especially considering how busy she is.

We had an engagement shoot that started in Monterey and ended in Big Sur. The shoot was hours long, but the time absolutely flew by. She brought so much energy and passion, while at the same time possessing a calm sense of strength and confidence- I feel that is the winning combination for a perfect photographer! She had not even set eyes on the area before, but she was able to instantly capture the light, shadows, drama of the scenery, and not to mention- US. My husband & I aren't used to posing for professional photos *ever* but she managed to bring out the best in both of us. She truly has a gift of capturing pure, raw emotion in the most flattering way. She has such a close connection with her own family, I believe that love transfers through her work.

On the Big Day itself, Amanda was fantastic. She captured our family beautifully and hung out with us all day getting shot after amazing shot! She delivered the photos incredibly quickly. We were so happy to see all the little moments she caught throughout the day. Everyone who was a part of our special day has been overjoyed with her work, making us even happier that she agreed to go on this adventure with us, because now they have those photos to treasure forever as well.

If you're looking for someone who specializes in natural light and produces breathtaking photos of nature and your place within it, I cannot recommend Amanda enough!

+ 6

photos

Nothing short of perfection

Amanda is an absolute joy to work with. She was so organized and professional that the moment she showed up on our wedding day I had no worries and no stress. Not only that but she made everyone feel comfortable and we felt as if she was apart of the family. She is going out of town this week and had sneak peaks ready THE DAY AFTER THE WEDDING! I can't express our gratitude towards her in words because I am overwhelmed with joy for the sole fact that she captured every possible moment of our day together. We love Amanda, if you decide to have her capture your special day you will definitely not be disappointed. So much respect for this amazing woman and photographer!

+ 4

photos

Kathy M.

Sent on 10/05/2019

Bride and groom

My husband and I are in our 60s. Amanda had no problem adapting to capture our love of each other, family, friends, and fun, in every breathtaking, silly, joyful expression. We are very pleased and by our compliments on the photos, so are our loved ones! Amanda is called the " best wedding photographer " and I agree!
Are you interested?
Send a message