Reviews
4.9 out of 5 rating
Quality of service

4.9 out of 5 rating

Average response time

4.9 out of 5 rating

Professionalism

4.9 out of 5 rating

Value

4.9 out of 5 rating

Flexibility

4.9 out of 5 rating
98%
Recommended by couples
15 User photos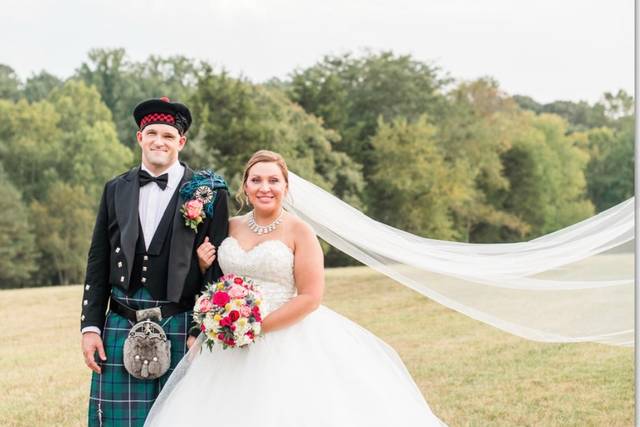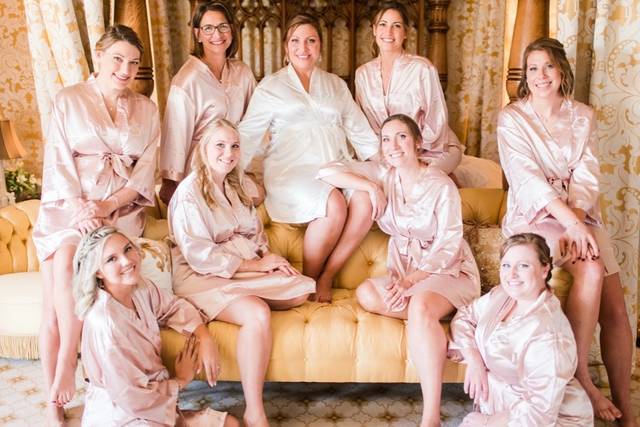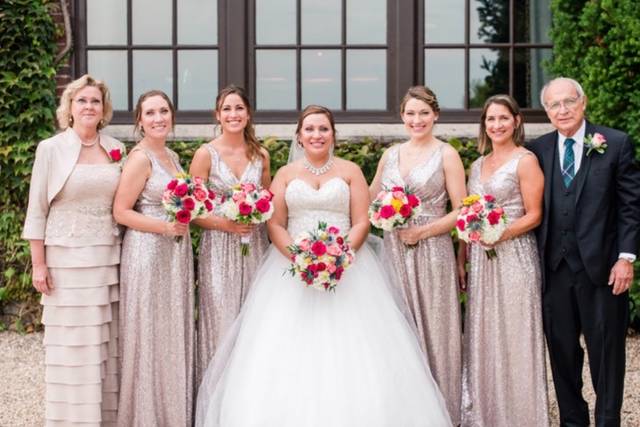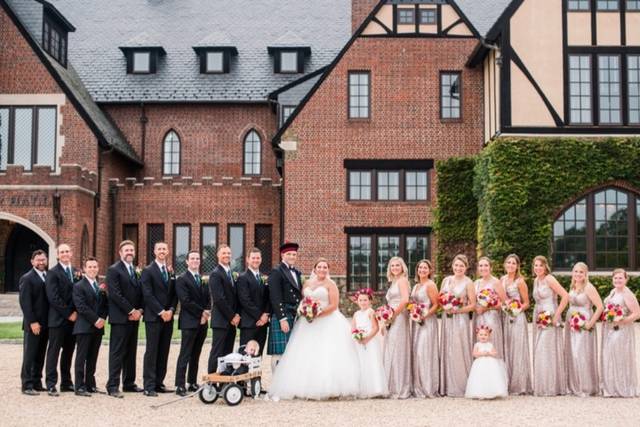 + 11

photos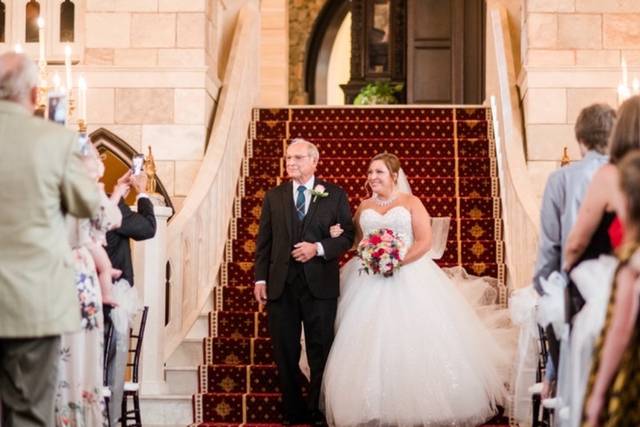 Heather R.

Married on 12/03/2021

Amazing Videographer!

Ivan was an amazing videographer for my daughter's Bat Mitzvah. He was professional, took amazing shots and did a great job figuring out who the right people were to include. Both the montage and longer video he did were fantastic. I would not hesitate to book him again in the future! You cannot go wrong with Ivan!

Tia G.

Married on 09/18/2021

The Academy Award goes to Ivan

Ivan of Alzuro Productions is absolutely the BEST videographer I've seen for a wedding! I am beyond pleased with his services! His website is very transparent and he still thoroughly explained everything over the phone on our first meeting. He was very personable and professional from beginning to end. He gave me exactly what I needed on my big day. He was so fun and you can tell he is passionate about his work and knowledgeable. He knew all the right angles and great moments to catch quickly and efficiently. He jumped right in the crowd for the swag surf and got great footage. I chose the package with the highlight video and full wedding video. First of all, I received both products in lightening speed time! He promised I'd watch my highlight video on my honeymoon (3 days after wedding) and we did just that! It was phenomenal quality! He chose all the right moments! One of my guests said the video looked like a tv show advertisement for Married At First Sight. I cried several times watching because it was so beautiful. Our wedding video was delivered a few days when we returned from our honeymoon. Again, a full hour and a half of our beautiful day! I have nothing bad to say about Ivan or his services. Even my guests complimented him! I highly recommend him for your wedding day! You will not regret it! If you want a high quality, professional, sentimental video, don't wait! Book now! Thank you Ivan!!!!! Love, The Kings

Will W.

Married on 07/31/2021

Incredible videographer!

Iván is amazing! He blew us away with his ability to capture every little detail from our special day. We especially appreciated the drone footage and the lightning quick turn around time in delivering our videos after our wedding. His positivity and professionalism are unmatched, I would not hesitate to do business with him again. Thanks again for everything, Iván!

Are you interested?

Send a message

Rose A.

Married on 06/07/2021

Fantastic Videographer

Ivan did such a fantastic job of putting together a really amazing video for my daughter's wedding! Definitely the best keepsake that we will have for the future as it demonstrated the true essence of the actual wedding as it took place. I would highly recommend him and agree with all the favorable reviews on this website.

Chloe D.

Married on 05/12/2021

Great Wedding Video

Ivan was able to capture our whole ceremony so everyone that couldn't attend can see! We love the video and so glad that we can play it anytime we want to relive our wedding experience. Thank you again!

Kevin B.

Married on 05/01/2021

Absolutely Amazing

My wife and I could not afford a wedding videographer so my parents decided to pitch in and hire Ivan for us, it was possibly the best decision that they made. Ivan was extremely professional, on time, patient and helped keep us to our schedule and made sure that we got every shot that we wanted. My parents opted for the wedding movie package and reliving that day even a week and a half later (yes he got it to us that quickly) was amazing. Thank you so much Ivan!

Savannah H.

Married on 11/14/2020

Alzuro did an amazing job on my wedding movie and highlight!

I got married on Nov. 14 2020. Ivan did my wedding movie and highlights! They were AMAZING!! I had people that couldn't make it to the wedding watch the movie and they cried saying it felt like they were right there! I absolutely love his work I will always refer him to everyone I know!

Miranda B.

Married on 10/10/2020

Great Videographer!

Ivan was the videographer at my best friends wedding so after seeing her video we knew we had to book him! He is affordable and easy to work with. Our video turned out amazing and they were able to capture all of our special moments.

Teshana G.

Married on 08/30/2020

Amazing!!!

Alzuro captured every moment with such a fun-spirit!

Elton S.

Married on 08/30/2020

Amazing!

Absolutely had an awesome experience!

Gregg2850

Married on 07/25/2020

Best decision ever! Money well spent!

While planning our daughter's wedding and anticipating all of the expenses, the last thing I thought we needed was a videographer. Boy, was I mistaken!!! We just received our videos from Ivan and I will testify to the fact that it may have been THE BEST money spent! The videos not only depicted things that happened on that day that I, as mother of the bride, completely missed, but it is also a work of art. Without us directing him, Ivan knew to include photographs that were so meaningful to the life of our family and so many things that meant so much to all of us. He included beautiful videos and photos of our house as well as SCC, capturing moments that were not only stunning but so very important to us all. Our daughter's wedding day will never be forgotten because we now have the ability to relive each and every moment as many times as we choose. MONEY WELL SPENT!
Our deepest gratitude to Ivan!

Monshaye N.

Married on 03/14/2020

The day before Huge gathering bans

What can I say! Ivan was absolutely wonderful in his work. We loved his personality and delivery of service. Our videos came out breathtakingly beautiful and made for memories to share forever. We were lucky as of 3/15 the governor banned large gatherings of 100 or more. We got married 3/14/2020 and we wouldn't have asked for a better videographer to help us in capturing our big day. We can't thank you enough Ivan!!

Carolyn G.

Married on 02/12/2020

Hire Ivan - You won't be sorry!

Hiring Ivan was one of the best decisions we made. Not only did we receive a superior product...the videos were excellent...but, Ivan also has a great sense of humor and was just so much fun to have around the day of the wedding. After looking through countless wedding videos, one of the reasons we selected Ivan was that his videos were a mix of music and actual wedding content, such as including the toasts. Important, not to be forgotten moments, were captured. One of the creative things he did for us was to use photos of the bride and her father that were on a power point and incorporate them throughout the video of the father/daughter dance. Would I recommend Ivan? Absolutely, and without hesitation! p.s. We also used the photo booth vendor he has as part of a package, and they were also great. The photo booth was a big hit and the bridal couple received a photo album with a copy of all the photo booth pictures and the guests wrote something next to their photo. It is a nice keepsake! Carolyn G. , Mother of the Bride

Joshua K.

Married on 10/12/2019

Best of the best!

Ivan absolutely killed it! He managed to capture the essence of our day so well. His vision and ideas were fantastic and he went out of his way to make sure every important detail that we wanted to cherish was immortalized in film. Ivan went out of his way to make everyone feel comfortable and relaxed. He kept things light and whimsical, and told an incredible story-our story through the lens. His suggestions for setting up moments led to some of our favorite memories. We are so grateful he was there capturing our special moments together. We are very fortunate in that.

If you decide to book Ivan for your event, you will not regret it! Pure magic!

Shannon

Married on 10/11/2019

Great Videographer!

We were on the fence about a videographer due to budget but were really glad we went with Ivan in the end! He was relatively affordable (he has multiple package options depending on your needs) and we loved our four minute social media highlight film and our full wedding video! We are looking forward to getting the raw footage this week as well!

Hannah M.

Married on 10/05/2019

AMAZING Wedding Videographer

I would highly recommend Ivan for a wedding videographer!!! He made sure to get every little thing on video and to capture the best moments. He somehow captured everything without even being noticed! He also correspond with my photographer to make sure the special things were caught on video as well! Like my husband's reaction when he first saw me and the charm of my grandfather who passed on my bouquet. I could not be more pleased with my highlight reel! It was more than I could have imagined. He really went above and beyond and for a very reasonable price! Thank you Ivan for capturing every moment of my special day!

Mary K.

Married on 09/28/2019

Best Videographer Ever!

WOW! My wedding was definitely the BEST and most FUN wedding I have been too. I have never been to a wedding that was so amazing, fun, awesome, and so happens to be my wedding! :) Even better, Ivan captures it all! I could not have asked for a better videographer to make my day so special and memorable. I recommend Alzuro Video Production. My short video is THE BEST! Thank you so much Ivan for capturing our wedding memories that are going to last FOREVER!

+ 11

photos

Ayana A.

Married on 07/27/2019

Best Videographer Ever!!!

My husband Ryan and I had a blast working with Ivan. He is very professional, detail oriented, and extremely talented. He caught all of the best moments at our wedding and made sure everyone had a blast with his sense of humor. The quality of his videos are top notch!!! Do yourself a favor and hire Ivan for your wedding! You will not regret it!

Sandra G.

Married on 07/06/2019

Best videographer ever

Had the best videographer that i could ever wish for my wedding. He caught all the best and deepest moment . He made our wedding video looks like a Hollywood movie; went above and beyond to make sure that everything was coordinated and made it the best memory .
Ivan, from the bottom of my heart thank you so much . working with you was a pleasure👌

Blake P.

Married on 06/29/2019

Ivan captured all of the best moments!!

Ivan is a fabulous videographer! He took the time to understand our vision through intentional conversations. The day of the wedding, Ivan did a great job of both capturing and setting up wow moments. He included all of the shots we requested. The quality of the film and sound as well as his editing of the highlight video were amazing! We were extremely happy with the finished product. He also took the time after the wedding to make sure we understood how to properly store the video footage. We would highly recommend!

Amanda K.

Married on 06/15/2019

Great Experience

We couldn't be more pleased with the video Ivan did! Completely blew us away! 100% would recommend him to anyone. Best investment we had ever purchased.

Victoria

Married on 06/01/2019

Ivan and his team are fantastic!

I can't say enough about the amazing highlight and full video that Ivan made for my wedding. He did such an amazing job and had an incredibly creative vision. I highly recommend his services

Cherise G.

Married on 05/25/2019

Wonderful Experience

Ivan did a great job capturing our day! He had great ideas of different videography techniques that ensured the end product video came out perfectly. It was clear that Ivan is experienced and he helped make our day flow seamlessly. We absolutely love our highlight video and enjoyed reliving the events of our wedding with a full length video. We would highly recommend him!

Denisha

Married on 04/27/2019

Loved working with Ivan!

Ivan was professional, detailed and brought our beautiful day to life with his highlight film produced for us! I loved watching the highlight film while honeymooning and relaxing at the pool. He was flexible and responsive to personal edits I requested. He was friendly and very personable! We enjoyed working with Ivan and would recommend to any bride to be!

Heather

Married on 11/10/2018

Amazing Videographer!

My husband and I just got married a few weeks ago and we cannot say enough positive things about our experience with Ivan. We both were hesitant to get a videographer for our wedding but were convinced by some of our family members. Selecting Ivan as our videographer was the best choice! We love our video and he was able to capture so many incredible memories that we will now be able to remember forever. He did an amazing job piecing together different parts of the day to create a highlights video. We also have had the opportunity to watch our full movie video with our families and love that both toasts were captured! Thank you, Ivan for capture our special wedding day and providing us with videos that we can watch to relive our day!

Now from the Man's perspective……..so being convinced to get another vendor for your wedding is never easy and after having a photographer I wasn't so sure we really needed a videographer. I mean my parents had a family friend take the video…....couldn't we do the same. The tipping point for us on the decision was due to Heather and my sister in laws who are both photographers saying "their biggest regret of their wedding was not getting a videographer." So, at first I didn't like the experience of having a videographer and a photographer at the wedding it seemed to be a bit much, but now I will suggest everyone I know getting married that they should get a videographer, and Ivan will be top of my list. The highlight video he gave us had my wife bawling the first time we watched it, and the full-length video let us relive the night that was a whirlwind giving us the ability to share our day with our family and friends and we will re-watch as our anniversaries add up. We are both so happy that we got a videographer for our wedding and we highly recommend Ivan!
Are you interested?
Send a message