235 Reviews
Recommended by 100% of couples
Quality of service

5 out of 5 rating

Average response time

5 out of 5 rating

Professionalism

5 out of 5 rating

Value

5 out of 5 rating

Flexibility

5 out of 5 rating
111 User photos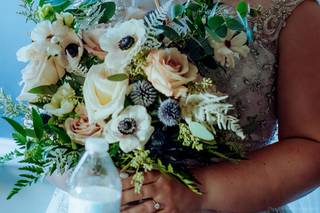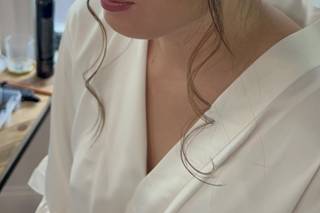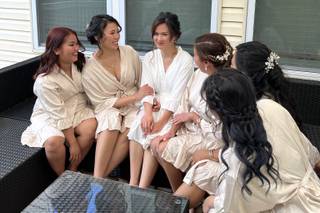 + 107

photos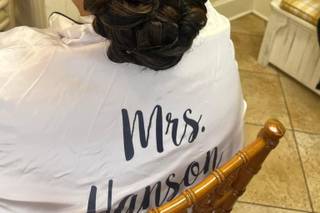 Featured

Jessie B.

Married on 07/11/2020

Everything I Dreamed Of

What an incredible experience! The booking was easy and the quick response time to answering questions and requests for my special day was fast and concise. Elisa and the team were so much fun! When our wedding day turned from breezy to hot & humid, Elisa and the team took care of us and made us all feel so comfortable and beautiful! Aside from their high-quality make-up and hair, everyone was so friendly and accomodating which made all the difference. What a wonderful gift to give to my bridesmaids. Each and everyone felt confident and beautiful, and the make-up and hair made us feel like we were walking out of a bridal magazine. The team's recommendations were wonderful and their attention to detail meant so much on our special day. Our photographer also wanted our pictures to be earlier than the scheduled time and Elisa and the team were accomodating and ahead of schedule! Absolutely amazing work ethic with a friendly atmosphere that puts your wedding jitters at ease.
I recommend Airbrush Faces to ANYONE looking to look and feel their most beautiful and best selves!

I couldn't have dreamed up a better team for my perfect day. Thank you Elisa and team for helping my dream and Pinterest boards become a reality!

Katherine

Getting married on 08/31/2025

Elisa and her team were absolutely incredible. She was easy to work with and very fast response times. Even when emails would get lost in a million other things, she would follow up with another email or phone call to make sure we got it all coordinated! Day of, she and her team were prompt and efficient. She built in extra time for touch ups and any changes necessary and I couldn't have been happier with the final results.

Sarah C.

Married on 12/18/2022

Bomb.Com Service

Lexi and her team were amazing. Lexi was flexible with my trial date and time. She went back and forth with me to work with my schedule so many times, and was so gracious. Her team arrived on time, and did my whole bridal party, and they were absolutely a joy to be around and hang out with. Lexi was relatable and sweet, and as a bonus, a fellow horse girl. 12/10 recommend. Such a pleasure.

Are you interested?

Send a message

Amy C.

Married on 12/17/2022

Amazing Experience

Kim and Betsy took great care of me and my wedding party. They went above and beyond to make sure we all looked and felt great! They took their time for each of us and we never felt rushed. The hair and makeup turned out beautifully and we all received many compliments all night. Thank you!

Tori F.

Married on 11/11/2022

Amazing experience!!

Working with Airbrush was so easy and fun! I had my trial with Lana a few weeks before the wedding and she perfectly matched what I wanted for my hair and makeup. On the wedding day Lana, Lexi and Crystal were so much fun to work with and were able to get through 9 people's hair and makeup in 4 hours! Elisa was very responsive through the process and worked with us when we had a date and venue change.

Katherine C.

Married on 10/30/2022

Elisa is amazing!

Elisa at airbrush faces did my and my wife's hair and makeup on our wedding day and we couldn't be happier! She was so kind and fun to talk to. The hairstyles and makeup were gorgeous and even though I happy cried a lot on the wedding day, my makeup looked flawless for the entire 10 hours.
Elisa, thank you so much for everything and for helping to make our day even better than we hoped!!
-Grace & Bry

Libby W.

Married on 10/29/2022

Great experience and attention to detail

I actually met Elisa and her team when they did hair and makeup for my sister's wedding last year. As a bridesmaid, I was extremely impressed. My makeup and hair didn't budge the entire night and it was a very hot summer day with a lot of crying and sweating. I also have very stick straight Asian hair that is hard to tame, and they exceeded my expectations there as well. I knew that I had to hire Elisa for my wedding and she delivered again! I was very impressed with the attention to detail they showed for not only me (the bride) but also the rest of my wedding party. On the day of, I was very nervous that I wasn't going to like an aspect of the hair or makeup, and Elisa made sure that I was comfortable with every single aspect before we continued to the next step. She was extremely flexible and understanding and I felt totally comfortable with her. I have no regrets! My wedding party was also happy with their hair and makeup and it stayed put for the entire night!

Kristen G.

Married on 10/22/2022

Best way to spend a wedding morning!

Elisa and her team were a dream to work with! They listened to my desires (I want to look pretty but still like myself) but also guided me when I was being stubborn (I hate false eyelashes, but Elisa found some I would be comfortable in.) They handled last minute changes and some big personalities with poise and professionalism, and we all looked amazing for my wedding day!

Emily C.

Married on 10/22/2022

Amazing hair and makeup team!!!

We used Airbrush Faces for our hair and makeup team for our wedding on 10/21/22. We had the opportunity to work with Lana and Lexie (all coordinated via Elisa) and we absolutely ADORED them! They did such an amazing job on everyone's hair and makeup...the compliments were absolutely flowing! Lana did both my trial and my day-of look. She was totally receptive to any changes I wanted to make and made the entire experience totally comfortable (speaking as someone who had never had hair or makeup professionally done before!) Not to mention they were really really fun to hang out with. The entire bridal party felt like we had two additional close friends spending the day with us while we were getting ready and it really made the day that much more fun! I can't recommend Airbrush Faces enough, we would work with them again a thousand times over!!!

Hanna D.

Married on 10/16/2022

Absolutely Amazing!

Airbrush Faces did a perfect job making me and my bridesmaids both look and feel beautful! I was looking for a makeup artist that specialized in Asian faces/skin tones. I looked up Airbrush Faces' instagram, and their photos made me feel completely confident that they would do a great job. I appreciated their quick response after I first contacted them.

I had a trial with Ms. Lana (makeup artist) and she was amazing. She did exactly what I wanted, both makeup and hair, even though it was difficult. I had short hair, but I wanted an up-do, I thought it wasn't possible but she could figure it out. I was so impressed!

On the day of my wedding, they arrived perfectly on time and they worked both quickly and precisely to prepare both me and my bridesmaids. That helped me to have a lot of time to get perfect photos for my pre-wedding photoshoots. My hair and makeup stayed exactly in place for the whole night!

I cannot overstate how great Airbrush Faces was in making my wedding perfect! I highly recommend this business.

Michelle H.

Married on 10/15/2022

Absolutely phenomenal!

I don't even know where to start! The promptness, efficiency, and friendliness of everyone who came and helped was absolutely astounding. The professionalism but also the flexibility was great. They would take a question or quick fix in stride and keep going. I absolutely and highly recommend them, thank you for making my babies look so amazing and for making me feel like a princess!

Lisa M.

Married on 10/15/2022

Absolutely THE BEST!!!

Working with Betsi was great. She did such a beautiful job on everyone's hair and make-up. She listened to what we liked. We felt so pretty and confident. Also, she has a great personality and she fit in with our group beautifully. We all loved her. Would highly recommend her and this company. Also, the customer service and their responsiveness was the best I have ever experienced EVER in my life.

Ellenandlazaro

Married on 09/17/2022

Wonderful experience 9.17.22

Lana did an amazing job on my hair and makeup for my wedding! She is incredibly talented and a genuine nice person. Lexi also did a fantastic job with my bridesmaids' hair. Everyone looked flawless! Thank you again, ladies!

-Ellen R

Marita G.

Married on 08/28/2022

-skilled with hair style design and makeup application. Always on time. Organized with sending out emails.

- skilled with makeup application
- uses quality products
- on time. Sends out emails to update customer
- skilled with hair design to accommodate customer's wants

Lauren B.

Married on 08/27/2022

August wedding HMU

Elisa and her team at Airbrush Faces were absolutely amazing to work with! I appreciated her patience at my trial with finding the right colors and products for my fair and freckled skin. The timeline for day-of worked out perfectly and all the ladies loved their hair and makeup! Thank you to Elisa and team for making my big day even more special!

Morgan D.

Married on 06/25/2022

They are the best!

Elisa, Lexi, and Lana were amazing! Elisa was so easy to work with from the beginning. She was extremely responsive and punctual. On the day of the wedding they were so organized and ended up finishing ahead of schedule, which gave us all a moment to just relax during such a busy day. Their efficiency does not compromise their work, as everyone's hair and makeup looked amazing all day. 100% would recommend them to anyone who is looking for hair and makeup for their wedding.

Mary P.

Married on 06/11/2022

Fantastic hair and makeup!

Elisa is extremely responsive and flexible with planning. She created a schedule for our morning so everyone receiving services knew exactly when to be available. Her team is efficient and was even ahead of schedule, which made the wedding morning so low stress! The look she created for me was absolutely perfect and exactly what I wanted. All of my bridesmaids loved their hair and makeup as well! My hair and makeup looked just as good at the end of the day as when we started. If you have the opportunity to have Elisa and her team for your wedding day, I highly recommend it!

Erin D.

Married on 06/10/2022

Absolutely Incredible Experience

I do not even know where to begin. I was recommended Elisa from one my bridesmaid and wow did she and her team over exceed any expectations I had. Elisa was so personable and made sure I was happy each and every time I went to her, I didn't just do my wedding, but my engagement photos and a Christmas party! Her responses to me were always within the hour, if not sooner. And let me tell you how easy she made my big day! She did the scheduling, which made everything go so smoothly, which on a wedding day makes that aspect so much less stressful. The make and hair was absolutely stunning, my girls and I received compliments all night! Her team was wonderful. What a great experience, I would 100% recommend her to any bride or anyone needing their make up done in general for an event or photoshoot, if you want your day to be a breeze with make up and hair, go with Airbrush Faces. Thank you again!!!

Sheri S.

Married on 06/04/2022

Airbrush Faces saved the day!

I cannot recommend Airbrush Faces enough!
I found out 4 days before my wedding that my original HMU artist had Covid which of course, sent me into panic mode. Thankfully, my Matron of Honor found Airbrush Faces. After speaking with the owner Elisa, I knew we would be in good hands. Betsy was our HMU artist. She is such a fabulous, sweet lady! She did an amazing job on my mom, my Matron of Honor and myself. I am forever grateful that they were there to save the day!

Laura C.

Married on 05/28/2022

Highly recommend!!!

I highly recommend Elisa and her team. They did an amazing job with complimenting my very diverse wedding party skin tones in their make up and hair - which is what I was really looking for. They made me, mothers, bridesmaids, and flower girls (9 total!) all feel beautiful on the big day. They were professional, responsive, and friendly throughout the whole process. My wedding day would have been so much more stressful if it were not for them helping us get ready in the Bridal Suite the day of. I truly felt like the most beautiful bride on the day of because of them, and I could not be more grateful. We all had such a great experience with them the day of, and I could not recommend their services more!

Nephie (.

Married on 05/28/2022

Fantastic!

Wow! We found these artists professional, personable, and flexible. We would definitely recommend them.

Courtney W.

Married on 05/23/2022

Everyone looked amazing!

Airbrush faces did an amazing job with hair and makeup for the wedding party! They were great at communication, came and got everyone done ahead of schedule! Everyone was happy with their hair and makeup and I looked just as I pictured myself on my wedding day!

Sonia C.

Married on 05/21/2022

5/212/22 -wedding

I was referred by my photographer and it was the best for a while and easiest part of my wedding planning. Elisa was so responsible and helpful and made me feel like I was her number one customer. For my big day I had two of the best make up and hair ladies Lana & Lexi. They did an amazing job & everyone was thrilled with the services they got. Both ladies took the time & we didn't feel rushed especially when the bride had an anxiety attack Lana was so amazing and patient to get me back on track. Lana & Lexi did an amazing job and I would love to use services again for any special occasions that may come up in the future. It truly was the best decision to hire them!

Megan F.

Married on 05/14/2022

Stunning and Timely

I did a few different make up trials with different vendors, but I fell in love with Airbrush Faces. Not only was the look stunning, but they heard me when I didn't want too much on my forehead or under eyes (since I worried about make up setting in my wrinkles). Additionally, they're a well oiled machine, so they are extremely organized when it comes to paper work, timelines and being prompt. They're one of those vendors you don't have to worry about. Myself and my bridesmaids felt beautiful and we were completely on time. What more can you ask for??

Megan C.

Married on 05/14/2022

Amazing service

I hired Airbrush Faces for myself and my wedding party. They were very professional and accommodating with my schedule. Both artists were amazing and did an awesome job with both hair and makeup. I was very happy with how everything turned out. Would definitely recommend using Airbrush Faces for your wedding or event!
Are you interested?
Send a message