Reviews
5.0 out of 5 rating
Quality of service

5 out of 5 rating

Average response time

5 out of 5 rating

Professionalism

5 out of 5 rating

Value

5 out of 5 rating

Flexibility

5 out of 5 rating
100%
Recommended by couples
171 User photos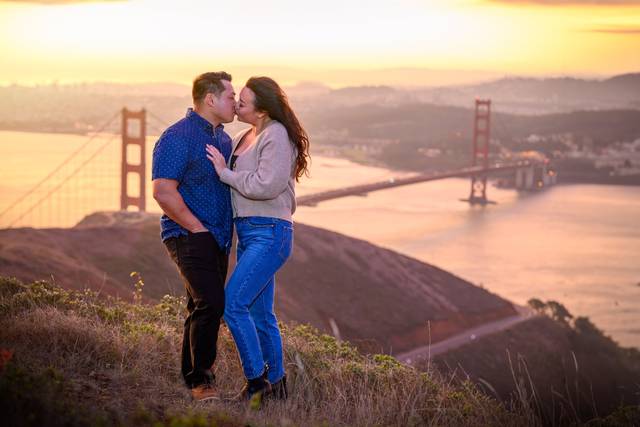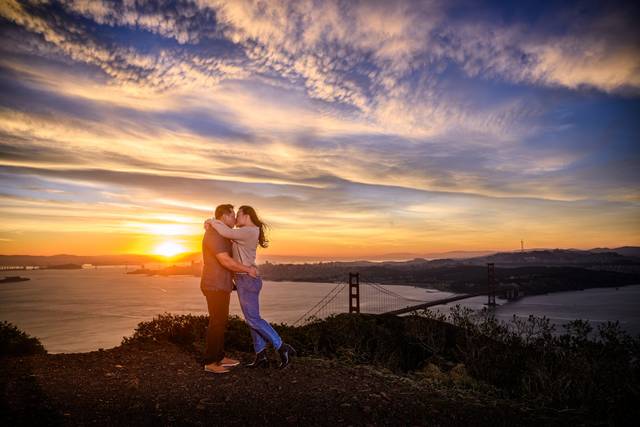 + 167

photos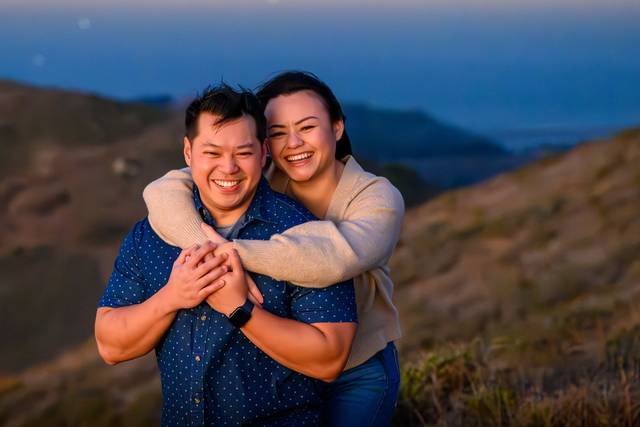 Featured

Jimmy C.

Married on 04/01/2023

Our photographer for life!!

Adam is the GOAT in wedding photography, if he is available on your wedding day… do not hesitate do not waste time and book him ASAP!!! He is worth every penny, every single one!!! Adam taught both me and Claudia how to pose on each picture, he has sooo much experiences in weddings he can save your ass on your wedding day!! (When it was time to put my pocket square in my jacket, it was still sewed shut, Adam open it up with his knife and handled it!)

We only worked together twice (engagement Nov) (wedding day May) and it feels like I knew him my whole life lol he is soooo chill and makes it comfortable to work with. On our wedding day, we decided to book a extra hour with Adam because the "getting ready picture" and "first dance" was to far apart. It was worth it!!! I will post pictures for proof. Book with Adam if u are lucky enough he is available, we did 10months out from our wedding date

Justin D.

Getting married on 08/31/2024

Fantastic Engagement Photoshoot Experience

Adam was fantastic! He was very accommodating with our schedules to make sure my fiancee and I had the ideal conditions for our engagement shoot. We took absolutely beautiful sunrise photos in the Marin Headlands and couldn't be happier with how they turned out! He was a pleasure to work with and made us both feel very comfortable and natural during our shoot. We could not be more excited to continue working with him for our wedding!

+ 2

photos

Faye R.

Getting married on 05/26/2024

Everything was amaaaaazing!

We hired Adam for our engagement and wedding photos. We just did our engagement shoot and he was able to share the photos the next day. The photos were amaaaaazing!!! He was able to make us feel comfortable in front of the camera and was able to guide us in how to pose. If Adam is free on your date, book him!

Are you interested?

Send a message

Jamie B.

Getting married on 02/16/2024

Fantastic experience and beautiful photos!

We had an engagement session with Adam yesterday and he was fantastic! We both felt uncomfortable in front of the camera going into the session, but he made us feel so at ease with his easy demeanor and humor. Such a professional and he was able to turn our photos around at lightning speed! And the photos were beautiful!! Also, communication with him was quick and easy! We will absolutely book him for whatever professional photos we may need in the future! Can't wait to see how amazing the photos from our wedding will be!!

Yvonne

Married on 10/15/2023

Engagement Shoot

We had a fantastic experience with Adam during our engagement photoshoot. He went above and beyond to ensure that our photos turned out beautifully by carefully selecting a location that met all of our requirements, including grand architecture and beautiful greenery. Adam's expertise in posing and his patience during multiple outfit changes made the entire process stress-free and enjoyable. We were thrilled with the end result and can't wait to work with him again for our wedding photography.

Lyndsey L.

Married on 09/09/2023

Adam is the Absolute BEST!!!

Adam is seriously the best! He photographed our wedding and everything was perfect. His work and he is amazing. He makes everyone feel so comfortable and confident when taking pictures and he gets everything! He captured so many moments on our day and the pictures are absolutely stunning, and I will treasure them forever. He offers clear instructions on posing and manages to organize everyone in the pictures so smoothly. There is a lot going on during your wedding day and Adam kept checking in on us to ask how we were doing which was so nice. He helped carry my dress and veil while headed around the vineyard when taking pictures and he helped place my dress, veil, and flowers to get all the best shots. My veil kept falling out when we were taking pictures and he had bobby pins on him that he let us use to bobby pin my veil. He thinks of everything, and he truly goes above and beyond. You can truly see that this isn't just a job to him. Photography is his passion, and you see it. His turnaround time is also amazingly fast. We got 200 sneak peek photos the day after our wedding and the complete catalog a few days later. The best decision I made for my wedding was booking Adam. Book him! He is so good!

+ 10

photos

Anusha K.

Married on 08/31/2023

Engagement shoot

Adam is very easy to work with. We got our engagement shoot on Feb 20th. Me and my fiancé are not so good at posing or getting our pictures taken. But Adam made us feel comfortable, relaxed, and enjoy the photography process. He brought a hand warmer to keep us warm since we were shooting at the beach early in the morning.
We are excited to work with Adam for our wedding and other wedding events. Definitely recommend him.


Rachel U.

Married on 08/19/2023

Thank you, Adam!

Adam is amazing! We just did our engagement photos with him in San Francisco and they are absolutely *stunning.* He knew exactly how to frame each photo to capture some incredible lighting and backgrounds. He also made great suggestions on poses while still making sure our personalities got to shine through; as a result, our photos felt warm and candid but never seemed to capture any "bad sides." I'm so happy we got the chance to do our engagement photos with Adam and can't wait to work with him again on our upcoming wedding day! Also, I have to note how impressed I was with his timing (he estimated it'd take 2-3 days to process our engagement photos, and then ended up delivering us a gorgeous album within less than 24 hours). He really goes above and beyond.

Elisabeth S.

Married on 07/25/2023

The best wedding decision we made !!

Five stars is simply not enough to capture how incredibly talented and amazing Adam is. Honestly, I don't even think 500 stars would be enough! If you are looking for a wedding photographer, do yourself a favor and book him. My fiance and I agree that he is by far the best wedding related decision we made.

We shot with him six months before the wedding for a complementary engagement shoot. The photos were incredible, we sent the photos to our family and they said that just those images alone were easily worth way more than what we paid!! He also sent us the images (over 200) less than 24 hours after the shoot. He exceeded all my expectations and they were already high going into it.

Working with Adam has been an absolute dream and thats largely because it is clear he is living out his. He is a passionate photographer who was giddy with excitement when he got particularly amazing shots. It was clear that he loves photography and is extremely talented at it.

I am so so grateful that I have Adam as my wedding photographer. He went above and beyond and is truly the BEST! Do yourself a favor and book him too!! I don't have the words to justify how happy and excited I am right now after seeing the images, I am through the roof!

Adam thank you so much for capturing the most beautiful images that my fiance and I will cherish for a lifetime!!

Jacquelyn L.

Married on 07/21/2023

Great & comfortable experience.

We just had an engagement photo shoot with Adam, and after receiving our photos…we are thrilled to have hired him for our wedding day as well. Adam is great to work with. He is quick to respond to emails, considerate, accommodating, and very efficient. While we were doing the shoot, he knew all the poses that would be flattering. He paid close attention to detail and gave good/clear direction that made the whole experience go by smoothly and pleasantly (even when it was super cold outside). One big bonus of hiring Adam as a photographer is that he edits the photos and sends it to you in a very timely/impressive manner. BUT he doesn't compromise the quality of it at all. We just took the photo shoot last night and received the photos today. We loved them & thought the lighting, photos, and colors were beautiful. I've had other friends tell me that some of their photographers didn't return their photos to them until after maybe 6 months!! So we definitely appreciate Adam's speediness & efficiency along with his overall relaxed demeanor.

Caroline L.

Married on 06/30/2023

Adam is the best!

Adam is a wonderful photographer and I can not speak highly enough of him! He photographed our engagement shoot and our wedding — both experiences were amazing! My husband and I were nervous to be in front of the camera and we immediately felt at ease upon meeting Adam. He made taking photos fun and comfortable and offered the perfect amount of instruction about body position and posing. Adam was the MVP at our wedding. He captured beautiful moments, effortlessly organized people to take photos, and made the day go so smoothly! Not only is he great behind the camera, Adam is kind, thoughtful, and goes above a beyond. He had all of our photos sent to us within a week of taking the wedding, which was absolutely amazing and probably the best turnaround time I have ever heard of!! Not only was the turnaround time quick, the photos were insanely amazing. We have gotten so many compliments and we will treasure these photos forever. I wish we could give Adam 10 stars, he really is THAT good!!

Mike M.

Married on 06/19/2023

Such a great experience!

Adam was so helpful! The whole experience was so comfortable and he was super talkative. He gives great pointers and has such an artistic eye for great shots. He does not and will not disappoint. Completely worth it!! It was the first time I ever met Adam when we met to have a photoshoot but it didn't feel like it. The process was so smooth and easy. I love how the photos turned out and I know I'll be coming back if I need any photos taken in the future!

Kathryn R.

Married on 06/17/2023

Great engagement photo shoot!

We recently did our engagement photo shoot with Adam - he was great to work with and we love the photos he took! He chose great locations for the photo shoot and was fun and engaging throughout the shoot. We are looking forward to his photography at our wedding!

Eric

Married on 06/03/2023

Highly recommend Adam!

We just had our engagement photoshoot with Adam and it was so fun!! Normally I don't look forward to taking photos, but with Adam he had really positive energy and found great spots to take photos. He was very quick and directive in our poses (which made it very easy for us), and he was very personable and easy to talk to. The photos turned out great, and we are very happy! We are so thankful for Adam, and we would highly recommend him!

Robb

Married on 06/02/2023

Adam is the MVP. (Most Valuable Photographer)

After using him for our engagement session and wedding photos, I can definitely see why Adam has so many 5 star reviews and am honored to give him another one. First and for most, the photos were perfect. With Adam you are getting someone who takes incredible pride in their work. On our wedding date we were delayed a bit and Adam easily could have just shrugged it off and had to take less photos but instead he went ALL OUT to get everyone organized and to get all the photos he knew we wanted. On top of that, Adam did numerous things that truly went above and beyond. For example he helped me put my bow tie on, helped grooms with their outfits and helped my wife bustle her dress. All of this would have been incredibly stressful without him.

Although Adam's pricing was definitely more than reasonable as is, even if he somehow is more expensive than someone you are comparing him to, it is 100% worth it to hire him for the dedication you get as well as photo quality.



Valerie S.

Married on 05/23/2023

Amazing Affordable Photos!

I'm so thankful I found Adam! We just had our engagement photos done this week and he got them back to us the next day. They look even better than I was hoping for. He made us both feel comfortable while posing. It felt natural, not forced or awkward like other photos I've been a part of in the past. He knew the perfect location that absolutely did not disappoint with sunset photos. Even my fiancé, who is not into photos at all, was really impressed with the quality of work and how easy going Adam is. This engagement session just made me so much more excited for our wedding next year, knowing Adam is our wedding day photographer too!

Arye R.

Married on 05/20/2023

Don't hesitate to book!

I feel so lucky to have found Adam!! We recently did our engagement photos with him and they are beautiful! We've never had our photos taken before but we instantly felt comfortable with Adam and he made it so fun. He has a wonderful eye for different shots and his experience is evident. Thank you so much Adam, can't wait to have you photograph our wedding!

Jeanne

Married on 05/14/2023

Memorable experience. Felt very comfortable

Adam was great! Professional, realistic and cares about his clients! No negative vibes at all and photos were precise and detailed! His finished album turned out a beautiful outcome. Highly recommended!

Joshua S.

Married on 03/03/2023

In the family

I found Adam through my sister. She had researched photographer extensively in the area, and ended up using Adam for her wedding. I remember my family asking on the day of the wedding if she got another cordinator, because that was how involved Adam was. This gentleman went all in to make sure she got the best pictures possible. And they came out incredibly.

So, when I needed a photographer for my upcoming wedding as well as engagement shots, I came to Adam. He was very accomodating and passionate, and I believe our pictures came out splendidly. Though sadly a bird did end up violating my pants with its droppings. His editing and vision for the photographs were phenomenal.

Jessica T.

Married on 02/06/2023

Excellent Engagement Photographer

We LOVED working with Adam on our engagement photo shoot! Because of the COVID virus, we could not meet face to face initially, which would worry any bride! But as soon as we started our shoot, we knew that we were in excellent hands. The entire time, Adam instructed us how to pose, where to stand, and what to do, which was such a relief since we had no idea what we were doing. We were comfortable, relaxed, and enjoyed having Adam as our photographer. He even laughed at my fiance's lame jokes! The pictures were ready within 48 hours of our shoot and every single one came out great! It was hard to just pick one for our save the dates. Overall, the entire experience was outstanding and I would 100% recommend Adam J Clark Photography to anyone looking for a highly skilled photographer!

Valentina D.

Married on 10/22/2022

Very pleased!

We just had our engagement shoot with Adam and he was so wonderful! My fiance and I have never had professional photos taken so we were nervous but Adam made us feel super comfortable. He made suggestions to our shoot locations based on lighting. He even held my purse and dog while we did the shoot which was well above and beyond expectations. He's a professional and we really enjoyed our conversations between shots. Adam even had a portable changing room which came in super handy! Best of all, we got our photos the same night and they're fabulous! I'm looking forward to working with Adam for our wedding.

Lindsey M.

Married on 09/16/2022

Adam is the best!

While Adam's photos speak for themself, there are not enough words to describe how wonderful Adam is to work with. I knew that Adam was going to be great to work with since we had so much fun at our engagement session, but the wedding day was something else. He arrived 45 minutes early and just blended into the group .. taking getting ready photos and capturing all the sweet moments with my wife's bridesmaids. When we got to the venue .. Adam made everyone laugh, feel comfortable and just made it easy to have a good time while taking thousands of photos :) ALSO, we got a sneak peak less than 12 hours after our wedding!! And we got the FULL gallery back 3 days later, WOW. We cannot wait to work with Adam for all things in the future.

Louis S.

Married on 09/10/2022

Our Wedding

Let me first start by saying that on top of being an absolute exquisite photographer, Adam is such a genuine, kind person. He was so willing to share all of his helpful tips and wedding day wisdom. He even offered to help with the bustling of my dress! He truly wants your special day to be the best it possibly can be. He is happy and kind. He is easy going, flexible and is a magician when it comes to the camera and diffusing stress. Exactly what every wedding day needs! He brought humor and fun to our photo shoot and by the end of the day I felt like we were longtime friends. We hit the jackpot when we found Adam online last minute and he was available.

El Wong

Married on 09/06/2022

Great Photographer!

Based on great reviews and beautiful photos from Adam's website, we chose Adam as our photographer for our wedding at the vineyards. We are so happy of what he did for us.
1. He was patient, professional and responsive to answer all our questions and concerns.
2. He was humorous and easy to work with, even my family said he's a great photographer.
3. He was the FIRST one to initiate our wedding timeline while we were busy working with the vineyards, catering, DJ, bakery, decorations, etc.
4. He shared with us helpful information on our wedding day.
5. He provided clear direction for posing.
6. He was detail oriented to ensure us having beautiful pictures, like bent down to fit my wedding gown, moved stuff in the cave for better photo backgrounds, etc.
7. He took us to the golf course for breathtaking sunset photos.
8. Our photos were ready within a week and they are all beautiful.
Adam definitely has surpassed our expectations. We highly recommend Adam.


Chelsea M.

Married on 09/05/2022

Best Photographer Ever

Adam is the best photographer you could ever choose, book him! The photos he takes are flawless, creative, and stunning. He has an incredible eye and a knack for taking amazing candids of even the most camera-shy person. But the real reason we are obsessed with Adam, and will be going to him for all our future photography needs, is how wonderful he is to work with. His professional, easy-going nature is so calming through the stress of wedding planning. He is hard-working, very reassuring, easy to talk to, flexible, and dedicated to his clients. Several of our other wedding vendors told us how much they enjoy working with Adam because of how organized, efficient, and fun he is. After working with him for the past several months, we couldn't agree more! Adam, thank you so much for the hard work and care you put into our wedding. We look forward to working with you again in the future!
Are you interested?
Send a message