Reviews
5.0 out of 5 rating
Quality of service

5 out of 5 rating

Average response time

5 out of 5 rating

Professionalism

5 out of 5 rating

Value

5 out of 5 rating

Flexibility

5 out of 5 rating
100%
Recommended by couples
Awards
11 User photos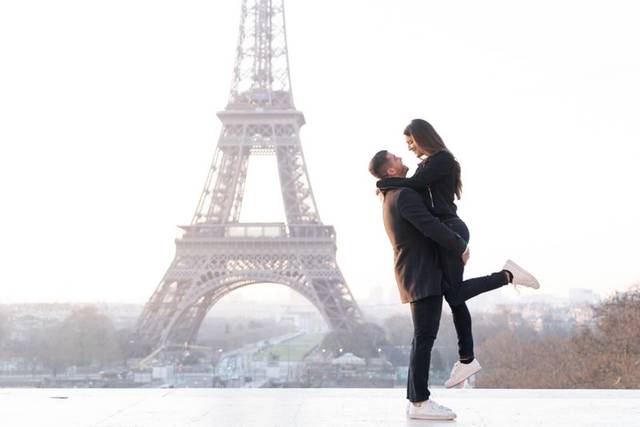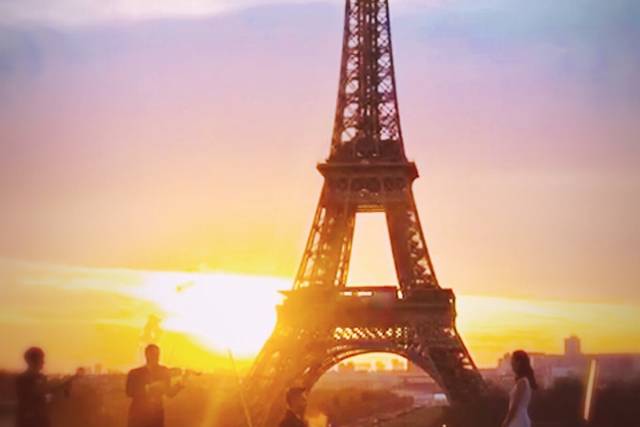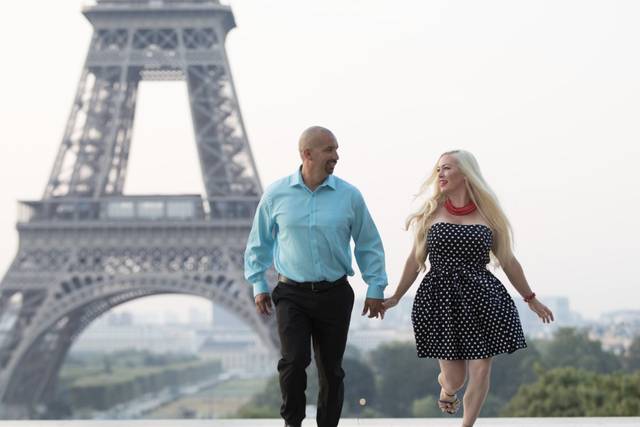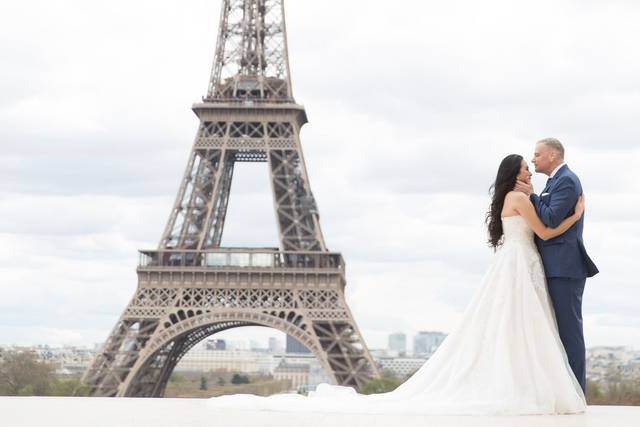 + 7

photos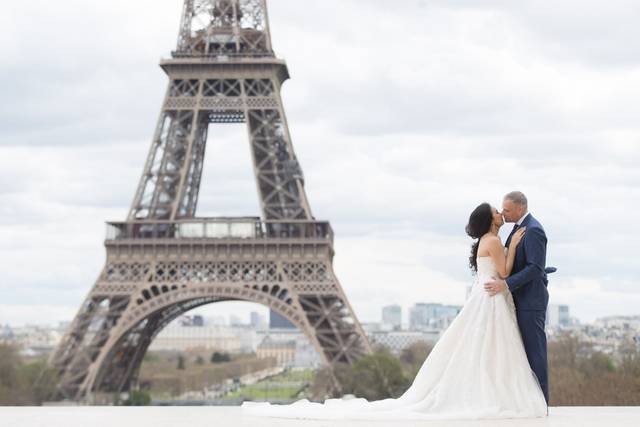 Dale Y.

Married on 10/06/2020

Professional and Great Outcome!

What an amazing experience both before the shoot and during. The photos turned out fabulous and along the way the team was responsive and timely. Cengiz is great at his craft and enjoyable to work with.

Krystian J.

Married on 07/01/2020

Amazing experience!

Amazing experience! Cengiz and his team did a masterful and wonderful job, communicated quickly and helpfully throughout the entire process, and pulled out so many extra stops to make sure everything was absolutely perfect. Highly satisfied by this professional and wonderful experience.

Stephanie

Married on 06/19/2020

If you are looking for spectacular photos and quality service— look no further! Cengiz is remarkable to work with! His attentiveness is like no other! From start to finish, Cengiz has always been professional, patient, and helpful. The day of the photo shoot, he arrived energetic and excited to finally meet us. He allowed us to feel comfortable in front of the camera while also providing excellent direction. My family was also present during my surprise proposal/engagement shoot and we have not stopped raving about Cengiz. We are in love! You will not be disappointed when booking with Cengiz!! He is the real deal!

Thank you, Cengiz!! Xo

Are you interested?

Send a message

Nicole F.

Married on 05/05/2020

Best of the best!

Cengiz was absolutely spectacular!! He is very experienced, professional, friendly, and talented!! He gave us helpful tips and instructions throughout the shoot, and most importantly, made the most of our session with him! We were able to hit all the locations we desired and have beautifully stunning photos as a result. The process from booking all the way to selecting photos has been a breeze. We were able to view all the photos within 24 hours and can start selecting the ones we want to keep. We can't wait to see the final product, and would 100% use Cengiz and his team again if we had to do it over :) Thank you Cengiz for capturing our special day! We can't thank you enough

Andy M.

Married on 04/11/2020

10 Star Experience

Excellent experience. I planned a surprise trip to Paris as an engagement present and booked a session with Cengiz. From the beginning he was excellent at communicating everything to me and made the whole process of setting up the photoshoot a breeze. We discussed the locations we wanted to shoot at, and developed a game plan for how to progress from location to location. The shoot was effortless and the pictures came out AMAZING. I am truly impressed and lucky I met Cengiz and I'm even talking about hiring him for my wedding day/night. Couldn't recommend him more if I tried!

Suraj V.

Married on 03/01/2020

Brilliant and exceptional

Thank you for much for the photoshoot and in particular to Cengiz and Anthony. I was extremely pleased with the set up, build up to the proposal. I would strongly recommend any individual who is planning a surprise proposal as superb service was provided. Cengiz made the whole experience relaxed and delivered an excellent service. I would most certainly recommend to any individual who wishes to pursue a surprise proposal followed by a photoshoot. A 5 star service was delivered and I am very pleased.

Joseph S.

Married on 12/01/2019

Awesome time with amazing photographer!

5 stars and more for the extremely talented photographer, photo-whisperer with perfectly framed shots, Cengiz! Huge thanks to him, his team, Pierre, and Kiss Me In Paris ("KMIP").

Planning a SURPRISE sunrise proposal in the city of love, Paris (albeit a foreign country to me with a language barrier), was daunting but Cengiz and KMIP helped me become super comfortable with planning a truly special proposal. From browsing KMIP's large assortment of proposal ideas to their helpful blogs/videos, I confidently customized a sunrise surprise proposal which fit our style perfectly. Leading up to the big day, Cengiz was in constant, but discrete, communication with me to exceptionally execute the surprise proposal details. Arriving at the Trocadero for the surprise proposal, Cengiz gave me the exact time and location to propose for best results. He even brought an associate, Pierre, to capture additional shots and assist with our belongings! The surprise proposal went exactly as planned and Cengiz amazingly caught all of the emotions in his photos. For the next couple of hours, he brought us to all the great picturesque Paris locations for beautiful photos. Cengiz has a charming personality and made us feel very comfortable and like models! After the shoot finished, to our astonishment, Cengiz uploaded the photos online for viewing within 12 hours! We were in awe with the quality and emotion captured in the photos. A week later, my fiancé is still amazed at how I successfully pulled off a sunrise surprise proposal without her knowing but I can only thank Cengiz and KMIP for that!

Overall, given how easy, eloquent and professional it was working with Cengiz and KMIP, I was able to focus on the most important thing, which was asking my girlfriend (now FIANCÉ!!!) to marry me!

I cannot recommend Cengiz and KMIP enough; do yourself a favor and contact them for your photo sessions!

I live in Chicago, IL and it went so perfectly, that Cengiz will be my first contact for engagement and weddings photos in the US (hope he likes deep-dish pizza) :)!

Caitlin

Married on 10/13/2019

Talented and Professional

If you're on the fence about whether to reach out to Adagion, don't hesitate! Cengiz shot my fiance and my engagement photos in Paris and the experience was fun and professional from start to finish - Cengiz and his team are responsive, thorough, and friendly. AND I can't say enough about what a great photographer this guy is. Not only is he artistically very gifted, but he also takes the time to prepare you for the shoot and give you pointers to look and feel your best. Absolutely reach out to Adagion!

Claire

Married on 09/07/2019

Absolutely amazing!! Such a great and professional job capturing the best day of my life :)

Amanda

Married on 08/17/2019

Today we had the most wonderful photoshoot with Cengiz! He really made us feel comfortable and guided us through with his directions. He had all sorts of ideas to create the most fantastic pictures. Even when my boyfriend surprised us all by proposing, Cengiz immediately improvised and shot some very precious photos.
Also, the whole booking process had been very easy and pleasant. The team always replied very quickly and we had contact with Cengiz several times to prepare our photoshoot.
If you're looking for a professional team to capture some special moments, you should defenitely go with these guys! We guarentee you a lot of fun :)

Laurens

Married on 08/16/2019

Absolutely super fun to do a photoshoot in Paris! Our photographer Cengiz is one of a kind and exactly knows how to get the best out of you.
The photos he made were absolutely fantastic and the suprise I had for my girlfriend and also Cengiz, was handled and captured in a great way!!
Many thanks to the Kiss in Paris Team.

Joshua

Married on 08/10/2019

We had our engagement pictures taken last week by Cengiz in Paris the day after we had gotten engaged. I had been in contact with the studio in the weeks proceeding the big day, and they made it so very easy to organize the photoshoot. Their informational videos they have posted also helped me to decide where in the city I was actually going to "pop the question". I cannot recommend them enough, and it made the whole event so much more special.

Cengiz is a really great guy, and helped my Fiancé Sarah and I feel at ease even though we had never done a professional shoot before. He was extremely helpful with regards to how we should be stood, etc. and made everything very easy. We had so much fun! The pictures were delivered to us within 2-3 hours after the shoot (really cool), and we have just selected the edits we are having done so we can't wait to see how they come out. Again, we cannot recommend the studio enough. Worth every penny. Wish we had him in the USA for the wedding pictures!

Josh & Sarah.

Adagion Studio - Paris Photographer's reply:

Thank you so much, Josh! Your words are just special. Thank you. I loved how you and Sarah connected and am also excited to see how the edits come out. Hey, we do weddings around the world and I have a fabulous photo + video team based out of Miami and NYC either way. Once again, congratulations on your engagement and you are the reason I love my job so much.
Cengiz

Eva

Married on 07/06/2019

Cengiz was our photographer and he made our experience so much fun! We were nervous since we had never had a photoshoot before and once we met him that all went away. He makes you feel comfortable and has good energy. Looking at our photos we couldn't be happier! Best photographer ever. If you are in Paris I would highly recommend him and his crew for any photoshoot.

Thank you so much we loved it,
Brian & Eva

Caleb

Married on 06/24/2019

Over the top service. Very pleased with everything!

My wife and I had the best photo shoot with Cengiz. We enjoyed the locations he chose and in a timely fashion. He went above and beyond my expectations. Would recommend him to anyone who is looking for a shoot.

Chelsea

Married on 06/22/2019

This morning my fiancé Jon and I had our early engagement shoot with Cengiz. My fiancé and I are visiting this week from New York City and decided to look up photographers in Paris so that we could use these pictures for our save the dates which we will be sending out soon. I am so happy I stumbled on kissmeinparis and even more thrilled to have had Cengiz as our photographer. From start to finish the whole process went incredibly smoothly even from when I booked Cengiz months before our trip to Paris. When I woke up this morning for our shoot I was quite nervous because unfortunately it was raining however Cengiz really reassured us that we would be able to get some beautiful shots and he was absolutely right it definitely made for an unforgettable experience that I will never forget being soaked and all. I highly recommend anyone to Not get discouraged if it does happen to rain on the day of your photo shoot because I promise the photographer won't let you down. I'm so happy my fiancé and I were able to share this incredible experience and I'm so excited to use these photos for our save the dates one thing I absolutely love about Cengiz and all the other photographers the pictures they take seem so original than a lot of the typical engagement pictures I see these days. Also if you are from the states like my fiancé and I there is absolutely nothing better than getting engagement photos done in possibly the most romantic city on this planet! Thanks so much again!

Jonathan

Married on 06/22/2019

After booking a last minute trip to Paris, my fiancé tracked down the Kiss Me in Paris/Adagion Studio team which proved te be the perfect studio to work with for engagement photos during our stay. The comunication from the start put us at ease that we were in the right hands, and although it ended up raining on the day of our shoot, our photographer Cenzig handled the unfavorable weather perfectly and eclipsed our expectations by capturing moments that we'll treasure for a lifetime. We're from NYC, so we can have unapologetically high standards and Cenzig & team has absolutely exceeded them!

Alyia

Married on 06/15/2019

I don't even know where to start, Cingez was incredible!! Such a genuinely incredibly human being and the absolute best photographer! So happy my fiancé and I went with him for our engagement photo session!

We had an early start to the day with some gorgeous photos, and then it began to pour! It actually worked in our favour though as Cingez was so accommodating and suggested to contine the shoot a few hours later when the rain subsided- what a gem! I couldn't ask for a better experience, that could have completely changed the shoot, but instead, Cingez didn't let that affect us from taking the incredible shots we were looking forward to with some of Paris' gorgeous landmarks! We resumed in the evening after a lovely few shots indoor at a cute Paris cafe (did I mention he takes you to the best spots and knows how to get the most incredible shots with no one in the background either?!) We had a lovely chat and really saw he cared for our best interest and how to get us that photos we were looking to get out of the shoot and SO much more!

Super knowledgeable of Paris, incredibly friendly and photos that we could not be happier about - if you're looking for a photoshoot in Paris, look no further!!

Tiffany

Married on 06/08/2019

Cengiz is an amazing photographer and a delight to work with. If you're looking for someone who will take beautiful photos, make it fun, and has a fast turn around time then he's the photographer for you. He was very helpful and even treated my fiancé and I to a café when we were finished with our shoot. I would highly recommend him to anyone.

Adagion Studio - Paris Photographer's reply:

Wow ... thank you so much Tiffany. Your words mean so much to my team and me. Next time, let us not just stop at a cafe but instead have a true traditional Parisian Brasserie. Big hugs,
Cengiz

Lauren

Married on 06/08/2019

I recently got engaged in Paris just a few weeks ago. To my surprise, my now fiance had coordinated a whole photo shoot to capture the moment with Cengiz and his team. I could not have been more surprised and elated! It was a little cold and rainy on our actual proposal, but the pictures looked absolutely magical and Cengiz had also scheduled the second half of the shoot at a later date of our trip so I could be ready for it. He was so complimentary and specific with direction so we could have the best photos and we both felt so comfortable. I already felt like I was in a dream when Matt proposed in Paris, but having Cengiz there to capture every moment made me feel like I was living in a fairytale and I am so happy with how they turned out and that I will have them to look back on forever!

Ben S.

Married on 06/01/2019

The Best Photos and Greatest Experience

Absolutely amazing experience! Cengiz and the team are the ultimate professionals. We not only have the best photos but the entire experience was incredible. We were given consultation before the day that included discussions about locations, props, style of photos and who we were as a couple to best maximise the impact of the shoot. During the session Cengiz and Vincent were fantastic, they gave us clear direction that was friendly and precise which turned into some stunning shots. We were a little worried going in about our ability to 'turn it on' for the camera however the energy, expertise and instructions given made all of the difference. The local knowledge that Cengiz has meant that we shot in 3 locations however got to snaps some great spots in transit also which gave us a great variety of photos. It is a financial investment well worth doing, we will have these photos for ever.

Javier

Married on 06/01/2019

It would be hard to put into words how amazing this team is! My fiancé and I have used them twice; in 2017 for her birthday and most recent March of 2018 for a surprise engagement.

My now fiancé found them on Instagram and let me tell you, their photo shoots are every bit of fun as they look! We did a morning session on January, so you can imagine how cold is was, our photographer helped us fight through the cold with some amazing pictures. We had such a good experience we decided to book another session on our trip back to Paris. I couldn't pass the opportunity to pop the question!

Communication with this team is so easy, which makes the process very easy. We live in the US, about 6 hours of difference and had no issues with communication. At first you'll probably speak with Dexter, he answered all our questions, addressed time, budget, and which photographers are available.

This time we booked with Cengiz, he was so much fun to work with. Even when the weather wasn't very helpful! We met at Pont Bir Hakiem (the inception bridge) as we arrived, a storm which I can't find words for started! Not just rain but cold rain and wind!!!! But Cengiz is was positive kept us engaged and focused. At the time I couldn't think of the quote but "Anyone who says sunshine brings happiness has never danced in the rain." Everything went perfect as the weather was terrible. Needless to say it turned into a perfect session because she said yes! And Cengiz not only shared it with us but caught every moment from the getting on one knee to popping champagne in celebration. Cengiz walks us though all his ideas and poses.

I'll finish this essay with this, if you have ANY event. In Paris or not and your thinking of hiring a photographer, kiss in Paris is an amazing choice.


Amy D.

Married on 06/01/2019

Such a memorable experience!

I cannot recommend highly enough! This was such a memorable experience, we weren't expecting to enjoy the shoot as much as we did. Cengiz and Vincent were so warm and friendly, we felt completely at ease and comfortable throughout the entire morning. Our photos are completely stunning!! We could not be happier with the experience.

Joe

Married on 05/26/2019

I was searching for a photographer to capture a surprise proposal that I'd been arranging for our 5 year anniversary trip to Paris and came across Kiss Me In Paris. I'm glad I did as they were incredible from the outset.

I was provided with loads of information on different locations, tips to pull off the perfect proposal and later received personal emails from our photographer, Cengiz. The team helped me throughout the planning and Cengiz was friendly and personable.

On the day, Cengiz was already waiting in the spot we'd agreed on and was doing an excellent job blending in as a tourist. My now fiancée was oblivious to everything until I got down on one knee, it couldn't have been more perfect!

The photo shoot itself was really fun and Cengiz & his colleague Lina gave us easy to follow directions and were patient with us to get some amazing shots.

I cannot thank everyone involved enough for everything and would definitely recommend this to anyone!

Emily

Married on 05/26/2019

I was lucky enough to be proposed to in Paris, and my boyfriend (or should I say fiancé now!) organised a photographer from Kiss Me in Paris. Cengiz was amazing at blending in before my boyfriend got down on one knee because I had absolutely no idea he was there!

Cengiz was incredible at directing us, he had a lot of energy which was perfect and was so friendly. We were also lucky enough that he bought an assistant Lina with him who was also very friendly and excellent with direction as she posed us at the Louvre. They both speak very fluent English and are easy to talk to throughout the day.

Overall I feel very lucky to had such great photographers to capture this special moment in mine and my fiancé's life. The photos have turned out spectacularly and I couldn't have wished for anything more perfect!

Kathryn

Married on 05/25/2019

My fiance and I are both very busy people, so we did not have much time at all to prepare for this session. As such, we were worried about not having brought props or planned out locations/actions. Cengiz made it so much easier than expected for us. You can tell he is quite the expert at what he does, as he jumped right into directing us. We would have been completely lost without this. We are both really camera shy, but you'd have a hard time guessing from the photos as we were given such awesome instruction. He was talkative and friendly the whole time, and made us feel at ease. He wanted to ensure we'd have a great selection, and seemed to go out of the way to give us additional backgrounds/poses. He even spent an extra almost hour with us to shoot an added location. Additionally, he was kind enough to give us a discount on the assistant, Anthony, who ended up taking great photos himself and being helpful to move our stuff from location to location. All in all, this is a great service and totally worth the cost. I'd highly recommend Cengiz and his team.
Are you interested?
Send a message