Reviews
5.0 out of 5 rating
Quality of service

4.9 out of 5 rating

Average response time

4.9 out of 5 rating

Professionalism

5 out of 5 rating

Value

5 out of 5 rating

Flexibility

5 out of 5 rating
99%
Recommended by couples
10 User photos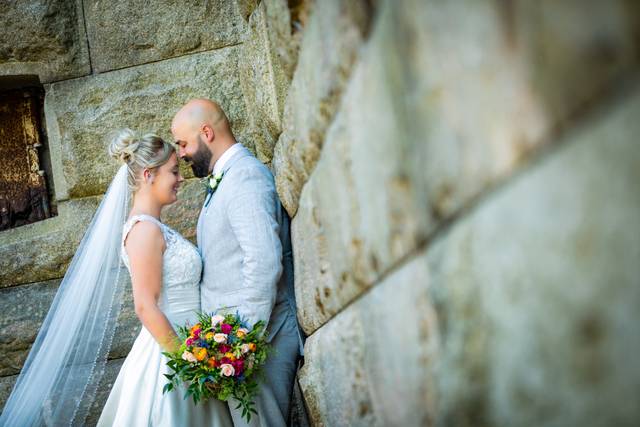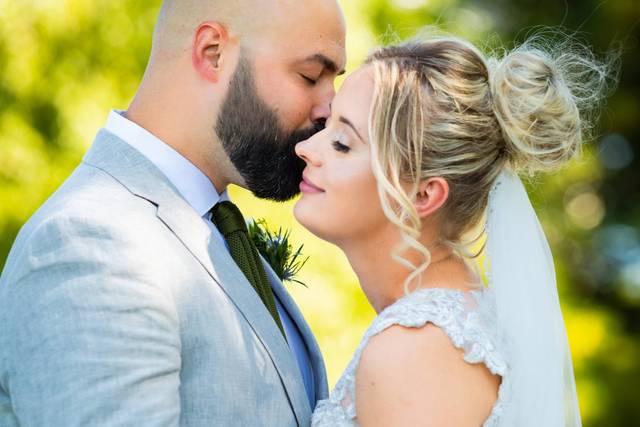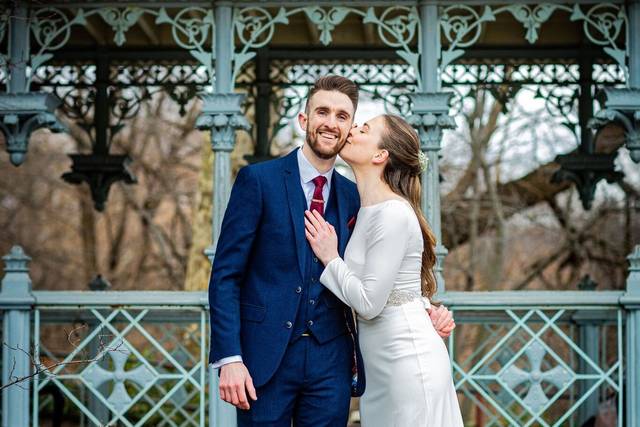 + 6

photos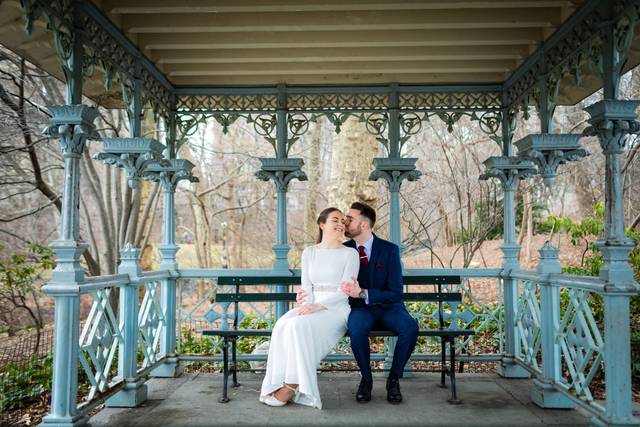 Courtney M.

Married on 07/23/2022

A perfect experience

Aaron came highly recommended to us, and was one of the best decisions we made for our wedding. From start to finish, he was so professional and pleasant to deal with. He made us feel very comfortable whilst taking pictures, and so many of our guest commented on what a kind and positive presence he was throughout the day and night.
Our pictures look absolutely fantastic, we couldn't be more pleased with the final product.
Highly recommend!

Samara S.

Married on 12/09/2020

Picture Perfect

Aaron photographed my sister's rustic barn wedding this September and I was so impressed with his work and his presence that I had to write a review. He was one of the first and last people at my sister's wedding. He was personable, flexible, creative and I kept telling my sister that I wish I had known him for my wedding. His eye for capturing beautiful romantic scenes/moments, is incredible, and I cant wait to hire him for my own events in the future!

Erin B.

Married on 10/01/2020

Amazing Experience from Start to Finish!

Aaron might just be our new favorite person! The moment we stepped out of the car to begin our Central Park Elopement, Aaron was there to guide us! He was both courteous and professional and directed us in every moment and movement during our two hour ceremony/stroll through the park. We received all of our pictures back in record time and couldn't be happier with the finished products. There are so many amazing photos, I don't think we have enough wall space to display them!

Are you interested?

Send a message

Hannah B.

Married on 02/02/2020

Absolutely perfect!

Elopment - Aaron could not have been more helpful, flexible and approachable! We were lucky enough to find him (very) last minute and he still made himself available for us. He met us at our hotel by Central Park and made us feel relaxed and at ease from the start, despite my wife and I being extremely nervous! Aaron directed us as he felt necessary for the photos and they could not have turned out any better - Both my wife and I cannot thank Aaron enough for his flexibility, dedication and professionalism, we genuinely could not be happier with him and the photographs!

Regina

Married on 10/22/2018

Amazing pictures

Thank you Aaron for great work. The pictures came out amazing, you captured natural emotions and most special moments. We greatly appreciate your talent in capturing our son with us!

Jim

Married on 10/13/2018

A true artist!

Aaron was a total pro. Has was everywhere and never in the way. Ha captured all of the important moments of the wedding with an amazing eye and the finished product was beautiful. Comments from friends and family viewing the photos included "beautiful, classy, amazing, regal and spectacular". I heartily recommend Aaron!

Leydiana

Married on 08/03/2018

Aaron was amazing! We were so nervous about our wedding but he mad us feel comfortable and calm. He worked incredibly well with or videographer, got to our meeting spot on time and was eager and flexible when we had a venue change for our first look. (Due to the rain) he arrived to our first look location early and enesured to pic the best spots for our pictures. He captured great shots of everyone! Even beautiful portrait shots of our wedding party. I would highly recommend Aaron and his partner that day, Veronica. At no point did they interfere or make the pictures feel forced which made for GREAT candid shots. Thank you Aaron for capturing such great magic on our day!

Prianka

Married on 06/21/2015

Aaron shot our wedding in Phoenixville, PA. I did a lot of research beforehand and am so glad I didn't rush to go with a photographer locally. I found Aaron through Wedding Wire and saw his blog and was amazed and was even more surprised of how affordable he was! He is so easy to work with - he is confident, personable, quickly responsive, and most importantly made us feel so comfortable and had fun with the pictures. I loved how Aaron took control of giving us and our bridal party direction while allowing us to be natural. He was able to capture everything that went in this wedding and everyone that was there! On our wedding day, we felt relaxed b/c we knew Aaron would take care of it all. And he did! He was very professional, happy, and relaxed. One thing that did catch our eye is that he shot about 2,000 photos for us all BY HIMSELF. No assitant! He is truly talented and has an eye of a photography guru. I would hire him again in a heartbeat! Aaron is an amazing photographer, a great/fun guy, and by far our favorite wedding vendor!

Janna

Married on 06/06/2015

Aaron is an amazing photographer, a great/fun guy, and by far our favorite wedding vendor! Aaron shot our wedding on Long Island in the beginning of June and our engagement photos about a year earlier. I found him through a recommendation from a friend. He is so easy to work with - he is confident, capable, and has a fun and relaxing presence. During our engagement shoot, Aaron was great at giving us direction while allowing us to be natural. He was able to capture who we are together, and the photos were gorgeous! On our wedding day, there was not a doubt in my mind that Aaron would be an all-star. And he was! He was early, professional, happy, and relaxed. We can't wait to see the final photos - we know they will be amazing!! Also, it must be said -- Aaron is really talented and has AMAZING prices. I did a lot of research before finding Aaron, and so many photographers had really high prices, mediocre photos, and "reputations." Aaron is the real deal -- great person, great photos, great prices. I would hire him again in a heartbeat!

Shannon

Married on 05/16/2015

I was so happy I found Aaron, which I did by digging through comments on a wedding bee photography post. His pictures are perfection. I hired him for our Philadelphia wedding and reception at Appleford Estate. Not only was Aaron on time and professional, he was relaxed and laid back which was the best counter to such a hectic day. He was even cool about shooting pics with my dog -- my fave pictures of the day. When we did get our shots back on a flash drive, we realized the value of Aaron's work. We got literally every shot he took, and he retouched a huge amount of them, as well as did them in black and white. And his retouching is amazing...somehow it was a balmy 93 degrees on my wedding day in May and I sweat like a pig. Miraculously in photograph I'm dry! He also made my house look awesome, and where I was concerned about how photos might turn out in my home (I'm not an interior designer) he got the best angles and light which made the photos and my house look incredible. I know this review is late but I realllllly want to recommend Aaron to any brides! Such a pleasure to work with!

Patricia

Married on 10/15/2014

Aaron was recommended to us by one of my coworkers. He is very professional and it was great to have him guide us during our wedding. The photographs came out beautiful. We looked at so many other websites before booking Aaron but we found them simply overpriced for average photography. We got married in Central Park and Aaron captured the romance of the place and our emotions perfectly. Thanks Aaron!

Sarah

Married on 10/15/2014

Aaron was a great photographer on our wedding day in Central Park. He was very good at directing us and we could really tell that he knew how to make the most of his subjects and of the surroundings.
In terms of the photographs themselves - wow! We love them so much - again testament to the fact that Aaron is a person who knows exactly what he is doing!
Do not hesitate to book with Aaron!

Allison

Married on 07/19/2014

Aaron photographed our July wedding in the Poconos and we are IN LOVE with the photos he took. They were exactly what we wanted...artistic, dreamy, romantic, with nothing cheesy or gimmicky. Just beautiful photos that felt modern and professional, while making our wedding feel timeless. He took a ton of photos and there were so many amazing shots to choose from. Aaron was a true professional throughout the entire experience and his prices are extremely reasonable for the top quality service he provides. He was a pleasure to work with and we highly recommend him!

Eric

Married on 05/24/2014

Aaron was the perfect choice for our wedding photographer. He's unbelievably talented, and we'd recommend him to anyone looking for someone in the NY area.

Natalie

Married on 05/22/2014

Aaron was a fantastic photographer for our city hall wedding in New York City.
He made us feel really at ease and was really great to chat to. We were absolutely delighted with our images... Everyone comments on how gorgeously unique they are.

I have no hesitation in recommending aaron

Aaron was absolutely amazing! We were married less than a month ago, but I am confident that we will love our pictures. Aaron took time to discuss all of the pictures we wanted to take during our wedding and then made sure to take them all during the craziness of our wedding day. I love Aaron's artistic style and really look forward to seeing what he was able to capture and highlight during our wedding!

Sam

Married on 05/16/2014

Wow, we had a fantastic day with Aaron capturing our wedding, our photos are amazing both in colour and black and white, we are truly spoilt for choice.
We travelled from the UK to get married in NYC, Aaron came as part of our wedding package and we paid for additional hours and we were not disappointed! Aaron is so creative and made a wet day in NYC look fantastic! Everyone loves our pictures and thought the umbrella was a prop, we are so grateful it rained ;@)! Absolutely fantastic, we would recommend Aaron to anyone who is looking for a creative, professional photographer! Thanks Aaron

Ileana

Married on 03/29/2014

Haven't even seen our official pictures but I'm already loving Aaron's professionalism, responsiveness and creative eye. Aaron didn't miss a moment, he seemed to be everywhere and without hesitation, was also able to take any picture my distant relatives requested.
He was able to make our wedding party of 20 comfortable and the way he casually positioned us let us know he has a creative eye. After taking the time to get all 20 of us into certain shots someone snapped a quick iphone photo which indeed did look like a monet painting. There was definitely an artist amongst us.


Sabrina

Married on 02/16/2014

Our pictures came out amazing! Aaron was highly responsive throughout the planning process and was a pleasure to work with. His presence was calming and he wore a smile the whole night. I cannot recommend him enough; we were so happy with our photos and that we were able to afford a photographer with such high skill. Many thanks!

Sarah

Married on 09/21/2013

We had received rave reviews from friends who had hired Aaron as their wedding day photographer, so we quickly set up a time to meet with him in person. We immediately felt comfortable and confident with his professionalism, beautiful portfolio, and his kind and easy-going demeanor. Aaron was a pleasure to work with from start to finish, and he did an absolutely phenomenal job of capturing all of the special moments throughout the wedding day. He has a wonderful way of photographing events without being intrusive or distracting, which was greatly appreciated, as we had previously attended weddings where the cameras took away from what should have been the focus. He consistently provided amazing service from the initial planning phases all the way through to sending us the final photography package, promptly responding to any inquiries, and he made us feel completely at ease on the wedding day. He makes a dream wedding album accessible, particularly in an area where average costs are often inflated regardless of true quality, and you won't find anyone better! We cannot speak highly enough of Aaron, and we have been recommending him to anyone we know that is currently looking for a wedding photographer.

Jenny

Married on 09/06/2013

Aaron is the absolute best. His photos are beautiful and really artful - not the standard run-of-the-mill posed wedding shots. He wandered all over Manhattan with us looking for great light, architecture or scenery for our photos, and was wonderful about giving us direction, working in our desires, and coming up with super cool and interesting ideas. Besides being professional, punctual and totally skilled, he was also a great guy to spend so many hours with. My husband and I enjoyed chatting with him as we took our photos and felt his presence was a huge addition to our big day! Book him now!

My husband and I are both sort of awkward in front of the camera, and when looking for a wedding photographer, we wanted someone who would take great candid photos while remaining unobtrusive. Aaron was the first and only photographer we met with. After our meeting, we cancelled all of our other appointments because we knew he was the one. There was something about the simplicity, candor, and composition of his photos that we loved, and he seemed to "get" the type of photographer we were looking for. More importantly, he is very reasonably priced, and we liked that he offered a basic package without a lot of frills. Our wedding venue was a garden, and we really wanted to be able to take photos outdoors. As luck would have it, on the afternoon of the wedding, we were met with sudden thundershowers, which thwarted our plans. However, Aaron was quick to come up with a Plan B for an indoor photography session, and when the rain finally let up, he wasted no time in scurrying us out to take some outdoor photos. During our portrait session, Aaron did his best to put us at ease. I was sure that with our awkwardness in front of the camera that Aaron wouldn't be able to take any good photos. But he managed to capture some great shots in those moments when we didn't think he was photographing. Other than the portraits, we hardly noticed he was at the wedding, but, judging by the photos we received from him, he was, apparently, everywhere! We were surprised by how quickly we received our photos – less than three weeks after our wedding! To put it simply, we loved how the photos turned out and are amazed by the sheer volume of photos that Aaron took! We liked how he gave us all the photos that he took with full printing rights, as well as a handpicked selection of edited photos. Overall, we found Aaron to be very professional, easygoing, accommodating, and friendly, and we would wholeheartedly recommend Aaron to anyone looking for an awesome wedding photographer. Thanks, Aaron!

April

Married on 11/10/2012

Aaron was absolutely wonderful to work with! He is very laid back and answers emails very quickly! On the day of our wedding he stayed mainly in the background to take the most natural photos, but was always there when you needed him to capture a shot! It was already dark by the time we were able to take photos after the ceremony, but Aaron made it work and made us feel at ease taking the photos. And of course, his pictures came out beautifully! Our friends and family are still commenting on how much they love them. And not to mention, he got the photos to us just two weeks after our wedding! Thank you Aaron for helping to make our wedding day so memorable!

Aaron was absolutely perfect from beginning to end. He was extremely flexible with last minute changes (due to the hurricane) - he even showed up much earlier than expected and had a plan of action for where to take the best shots. He provided great guidance for poses and was very open to suggestions from us all. I was also thoroughly impressed with how quickly he got around during the reception - every time I saw an optimal moment for a photo, he was already there! I highly recommend Aaron and I'm confident he will help make your wedding a success as he did mine!

Katherine

Married on 09/29/2012

Aaron takes exquisite pictures. That's all you really need to know, but he is also easy to work with, very sweet, responsive, and professional. And the pictures are just outstanding--you'll get a USB stick with all the photos he took that day, and he'll group some of them into a set of "photographer's picks", which we found very useful for finding the best pictures from the day. Highly, highly recommended.
Are you interested?
Send a message