Do you dream of spending your honeymoon in style at a luxurious beach resort? Do you want to walk hand in hand with the love of your life on some of the most beautiful white-sand beaches in the world? Do you want to share in the honeymoon destination of royalty? Then look no further than North Island in the Seychelles. North Island is a very small island, just over two square kilometers. The four barefoot perfect beaches on North Island surround a lush interior that is perfect for a variety of outdoor activities.
North Island Resort is the prime destination on the island and they stand ready to provide you the honeymoon of your dreams. The resort is very eco-focused, so honeymooning here is the perfect destination for a couple who wishes to support the environment while having a luxe, romantic vacation together.
Start planning your North Island honeymoon with the help of this handy guide.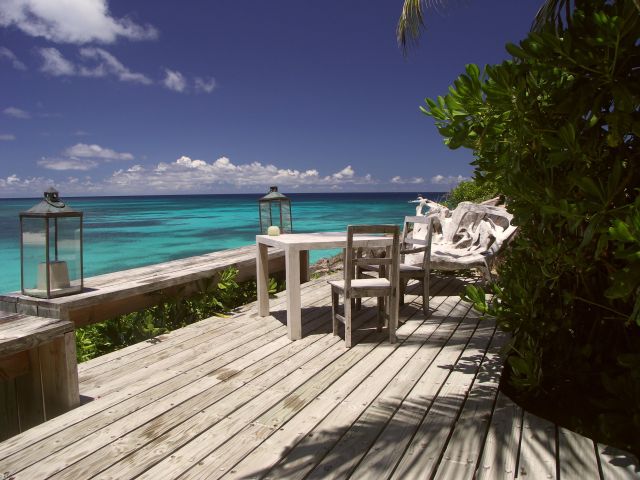 When to Go
The Seychelles have beach-perfect weather all year long. December to April is the hot season and January and February are the wettest. The best months for diving are April to May and October to November.
Top Sights and Activities
West Beach: Perfect place to sip a cocktail and watch the sunset.
East Beach: Phenomenal sunrise views. A stretch of beautiful sand running the length of the island's east side.
Scuba Diving: The dive center offers full PADI certification. There are fantastic diving opportunities all around the island.
Snorkeling: For those who aren't quite ready for scuba, snorkeling opportunities also abound.
Cycling: Each of the island's villas has two bicycles offering the perfect way to explore the island at your own pace.
Guided Walks: Guides lead you on informative tours of the islands. Learn about the history of the island as well as future plans.
Full-Day Excursions: Take a day trip to a nearby island or dive location. Several trip options are available.
Deep Sea Fishing: The Seychelles are noted for being a big-game fishing destination. Take your chances at catching a big one!
Sea Kayaking: Get in a workout and take in the sites by kayak. You might even spot a dolphin!
Stand-Up Paddling: The resort offers paddle board rentals. Standing on the ocean is an exhilarating way to take in the sights.
North Island Boutique: The perfect place to shop for gifts and souvenirs or stylish accessories for yourself.
Honeymoon Cove: Tucked away in the curve of the rocks, a private, romantic hideaway.
Spa on North Island: Let yourself be pampered with a full menu of spa offerings. A gym is also available for the active honeymooner.