Rating 4.8 out of 5, 6 Reviews
(6)
· Opelika, AL
Above and Beyond Catering is a wedding catering company based in Opelika, Ohio. This family-owned company is operated by...Read more Beth and Jimmy Walton, who share a passion for providing delightful, delicious cuisine for special occasions. The pair are devoted to creating every dish with fresh ingredients,...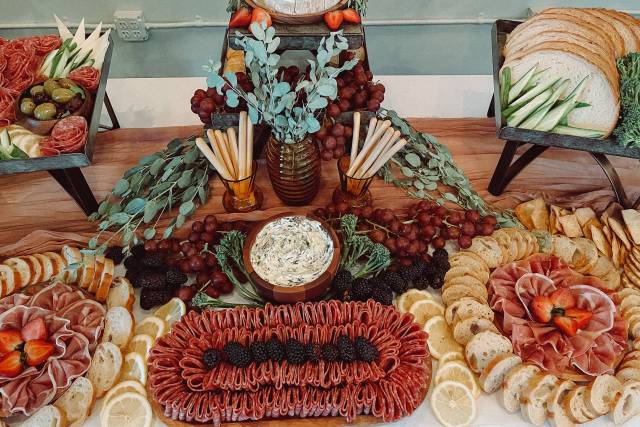 Opelika, AL
Based out of Auburn, Alabama, The Grazer Co. is an artisanal catering business that services weddings and other special occasions. Owner and operator Nitda Louangkhoth creates beautiful dining arrangements with careful selections of delicacies. These charcuterie boards and tables of tempting fare...
Other options near Opelika, AL
Rating 5.0 out of 5, 1 Review
(1)
· Birmingham, AL
Abanda Cafe and Bake Shop is a wedding catering business operating near Auburn, Alabama. Brought together by a passion...Read more for food and romance, this culinary team delights in making Southern-inspired cuisine and delightful wedding cakes for happy couples. You and your loved ones will surely be...
Rating 5.0 out of 5, 79 Reviews
(79)
· Woodland, GA
Located in Woodland, Georgia, Waddell's Catering provides catering services for a variety of weddings. Able to...Read more accommodate both simple and elegant food menus, Waddell's Catering is most focused on making sure their made-from-scratch dishes can please even the pickiest eater. They are passionate...