Hired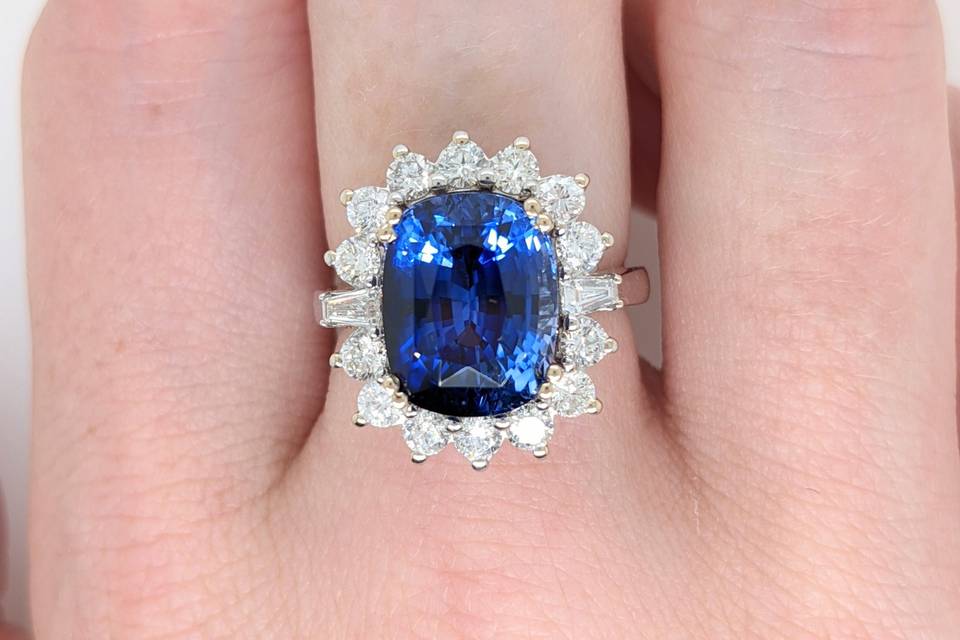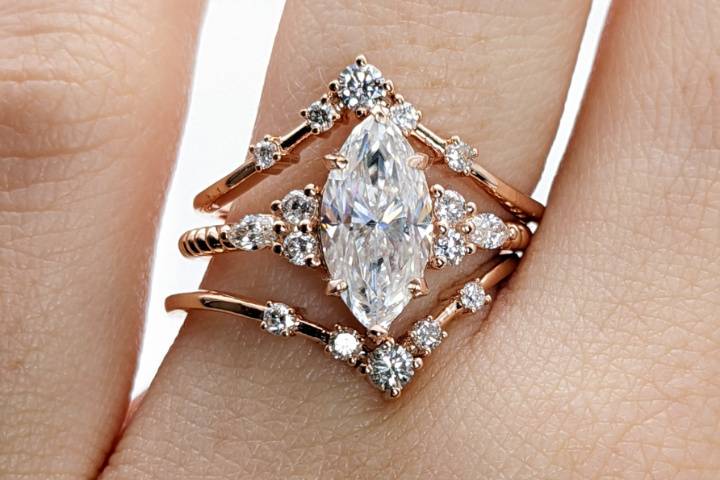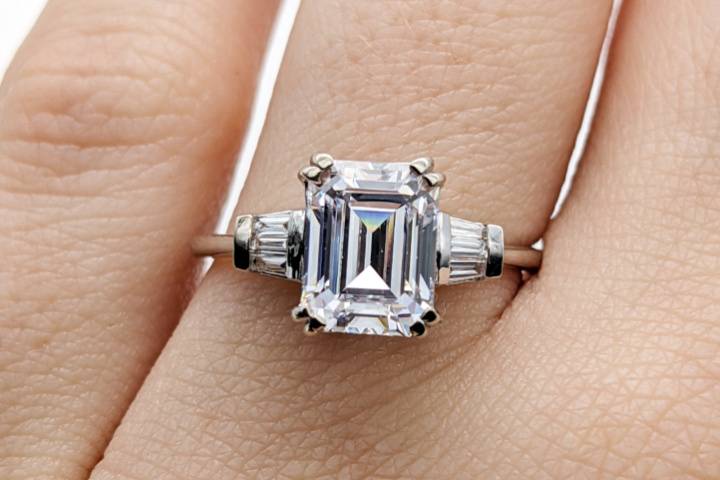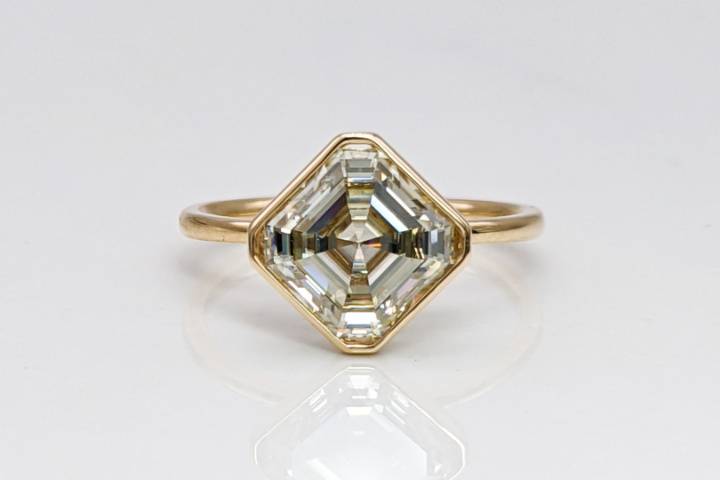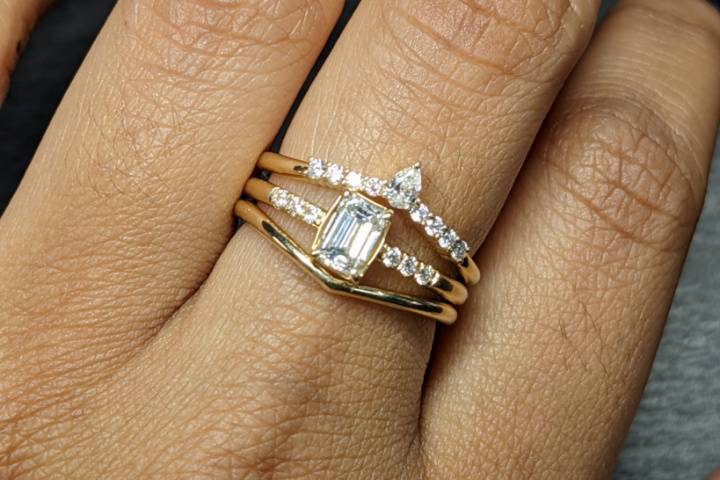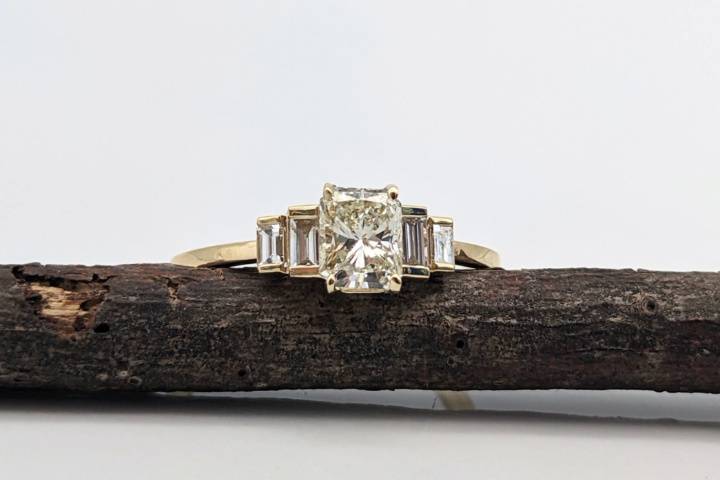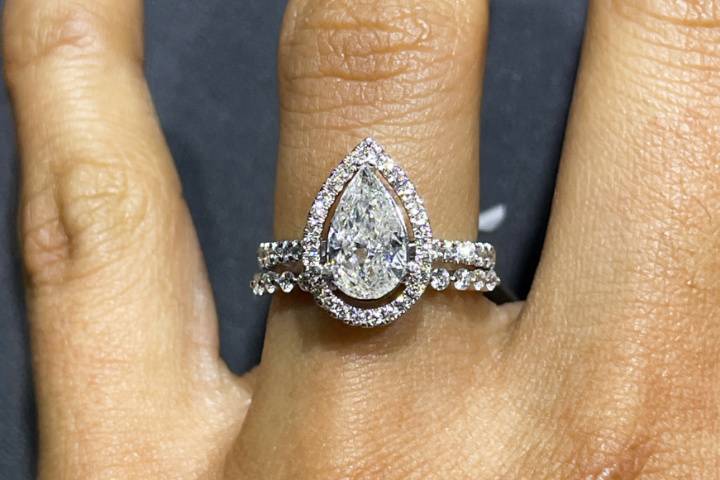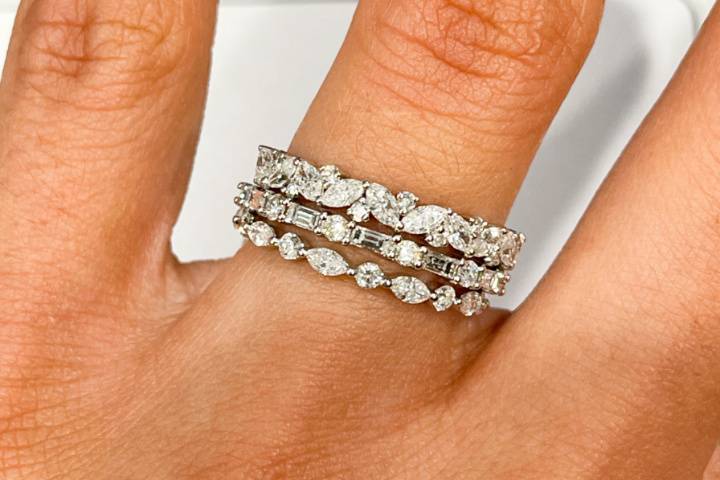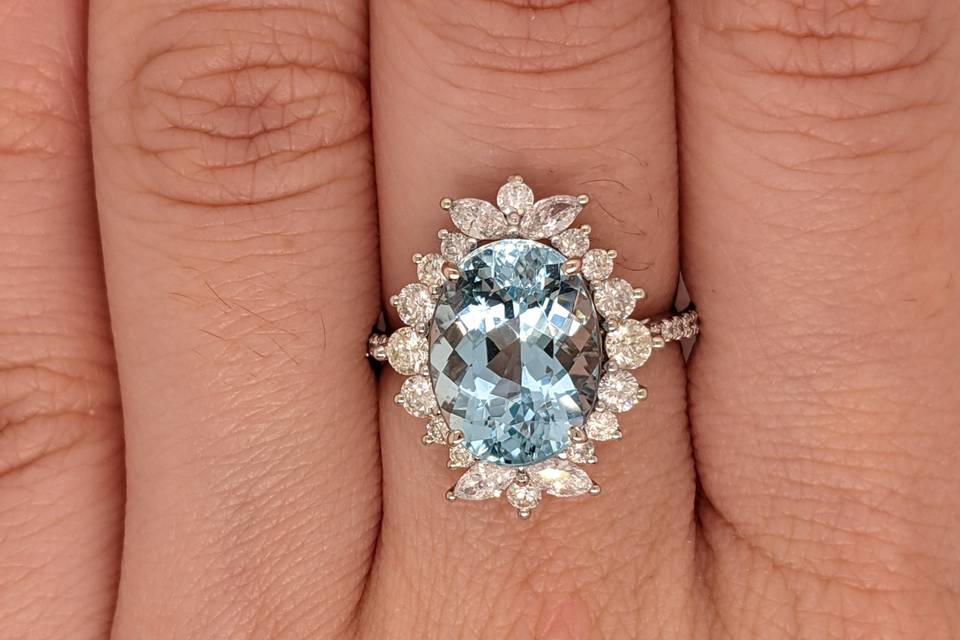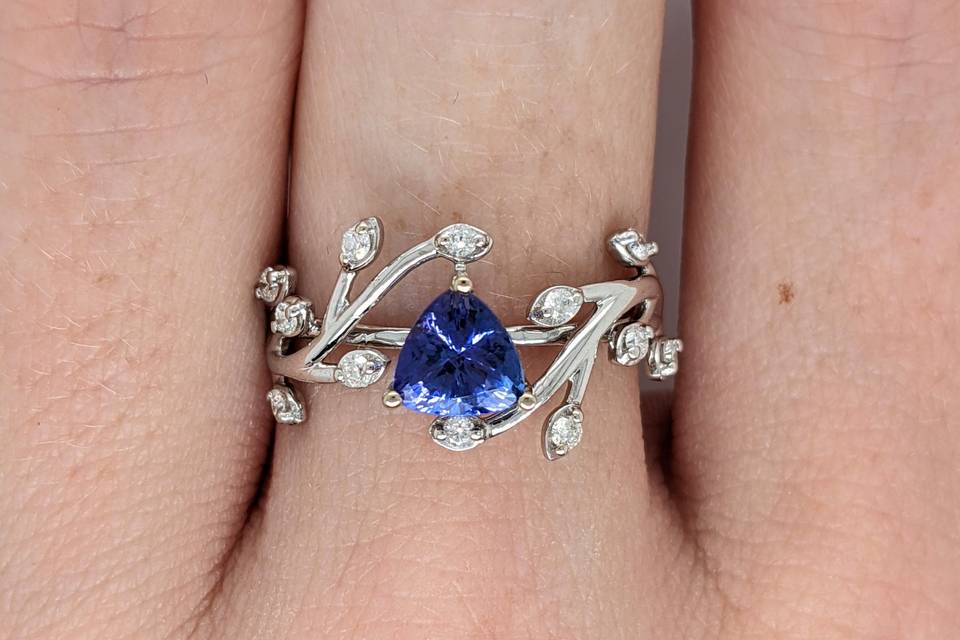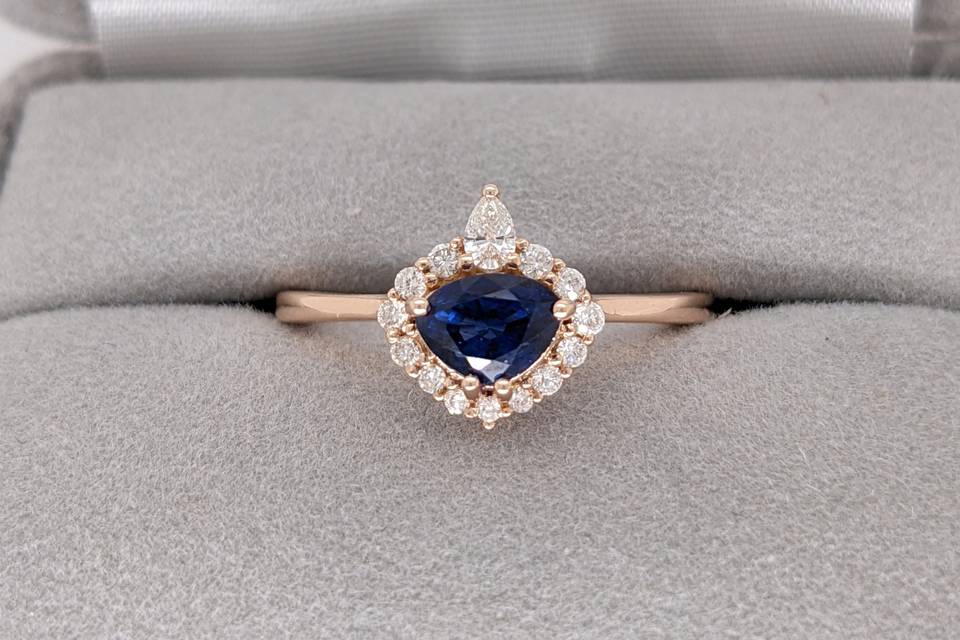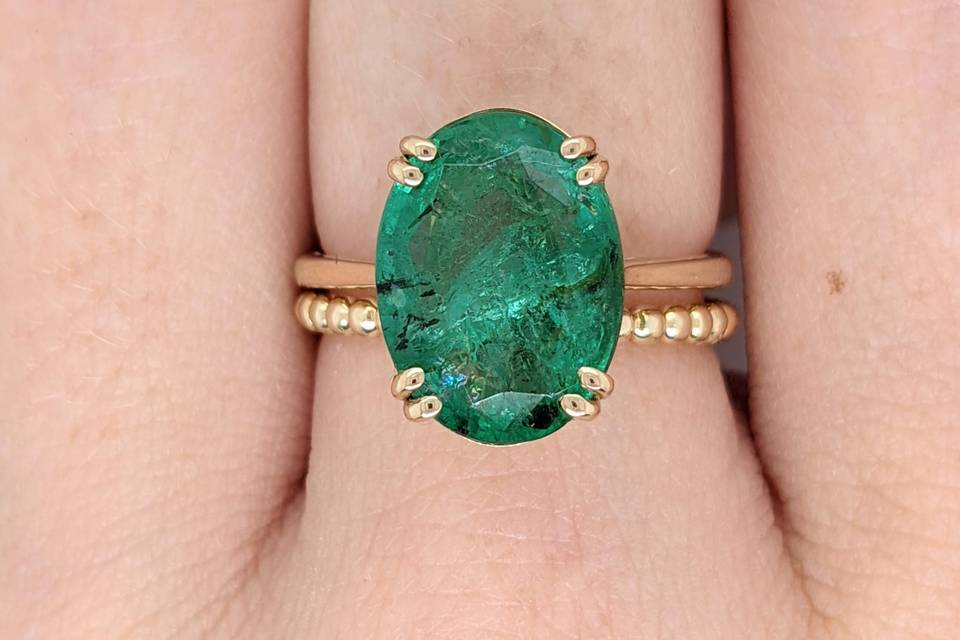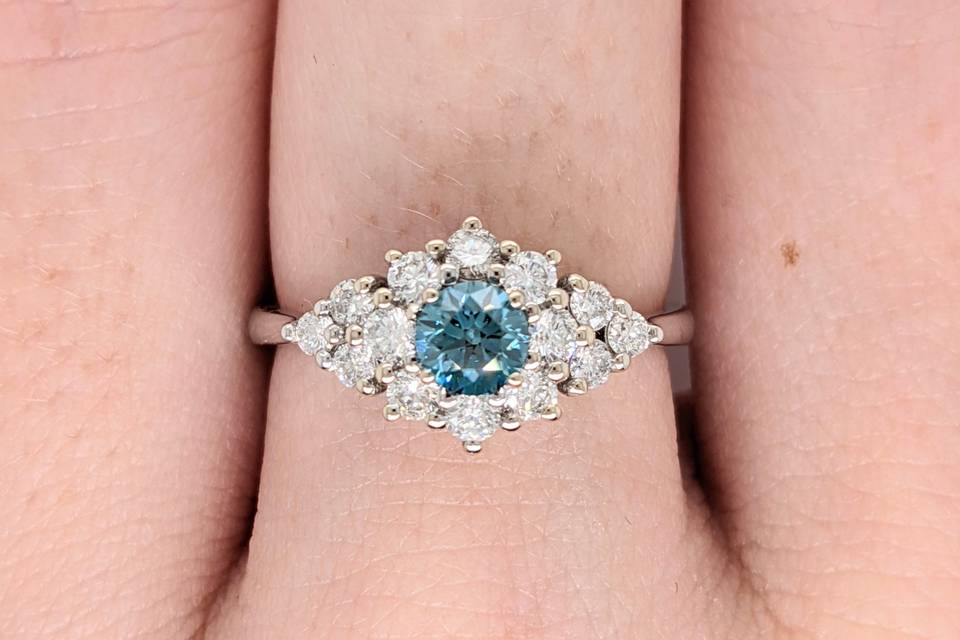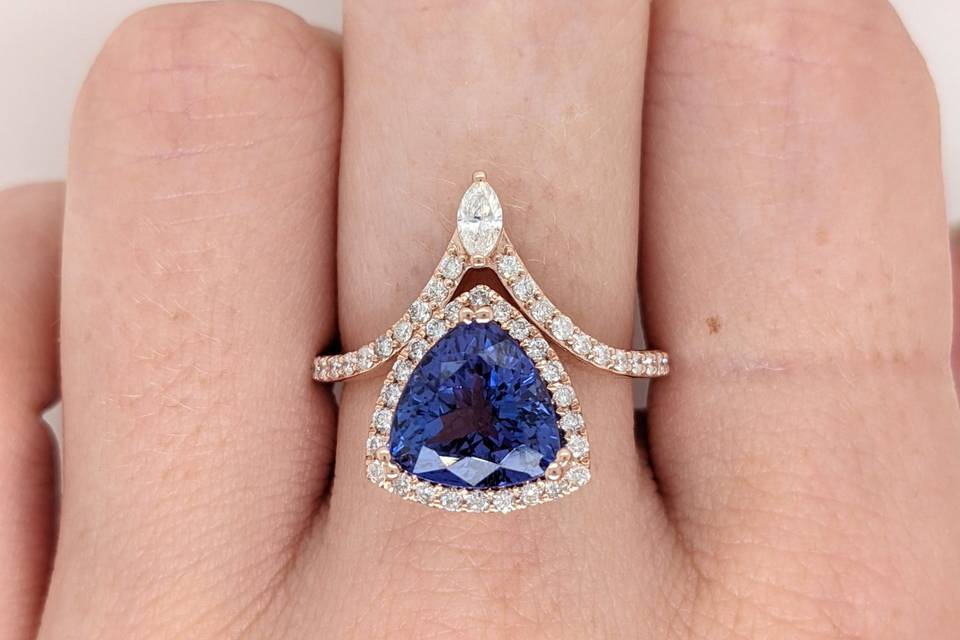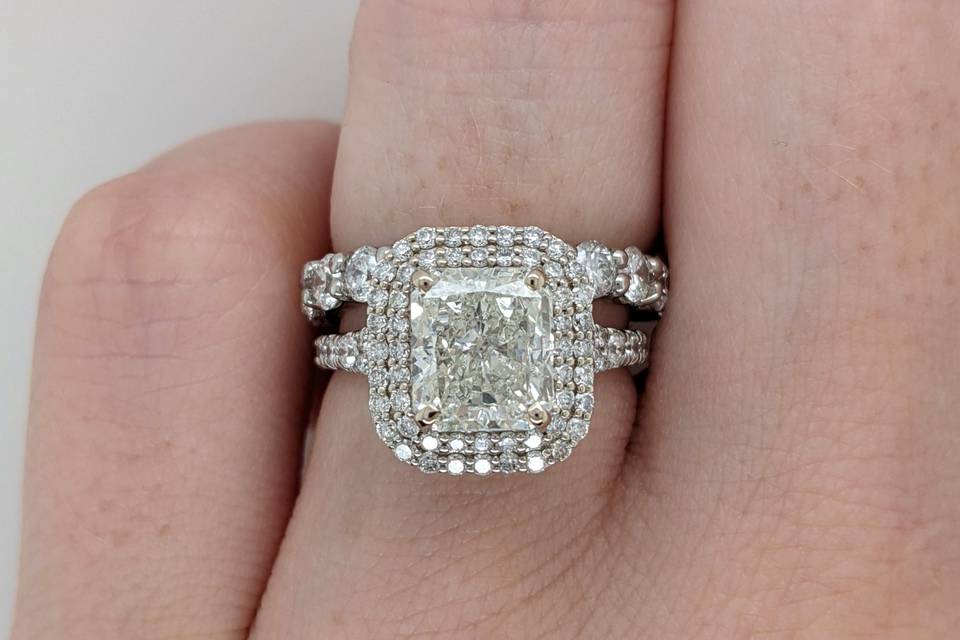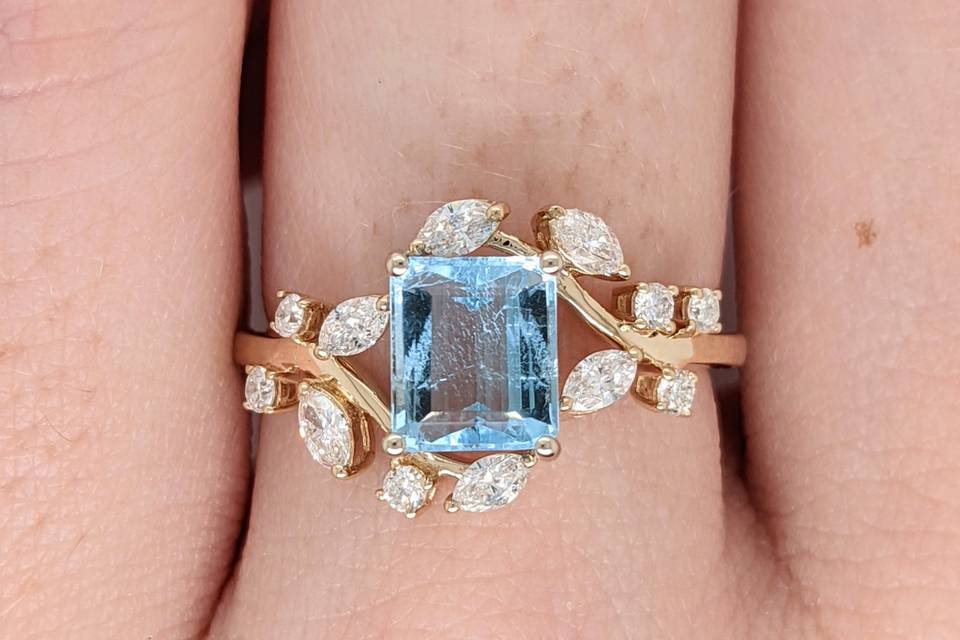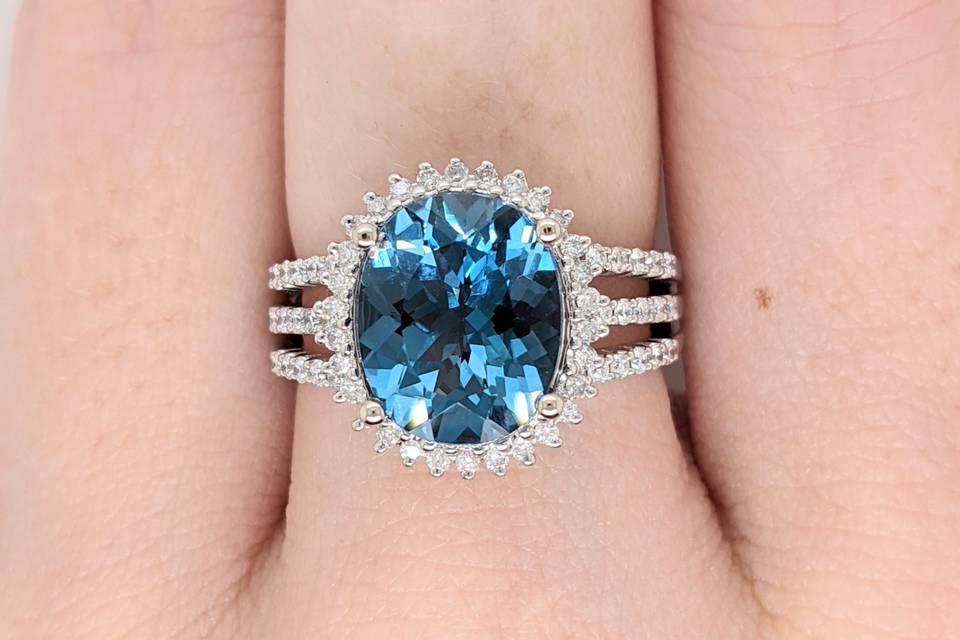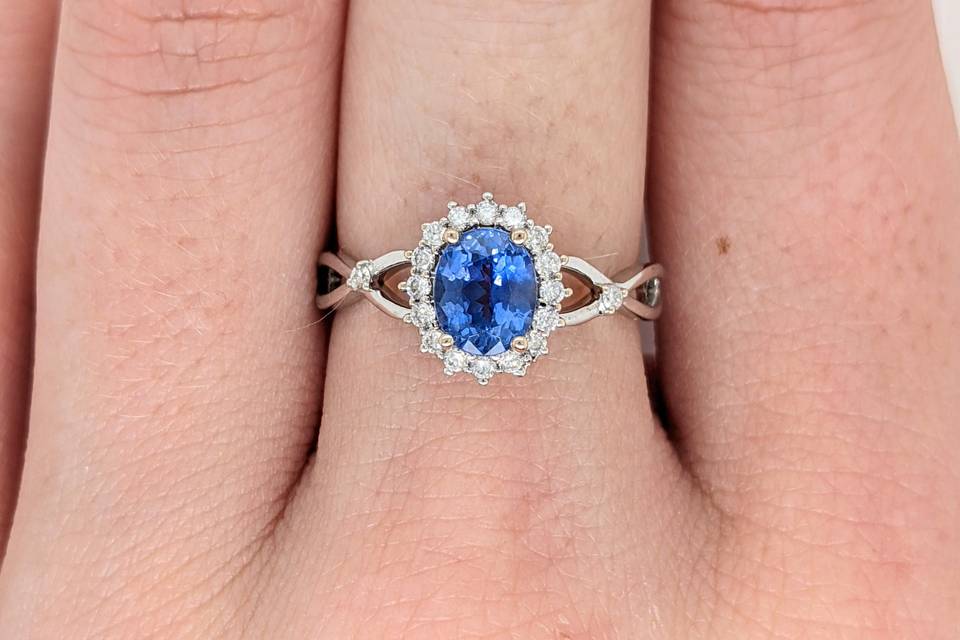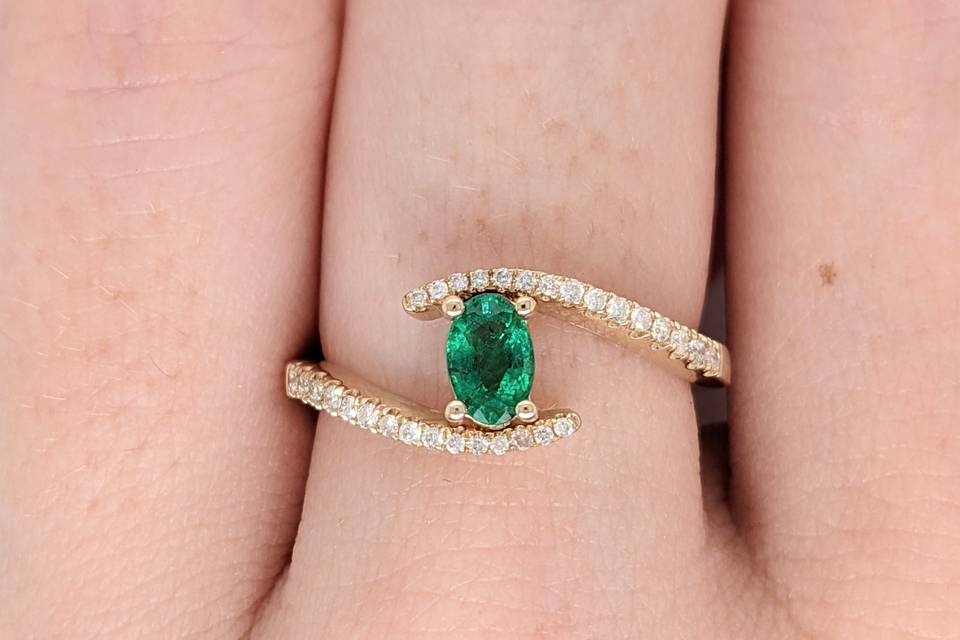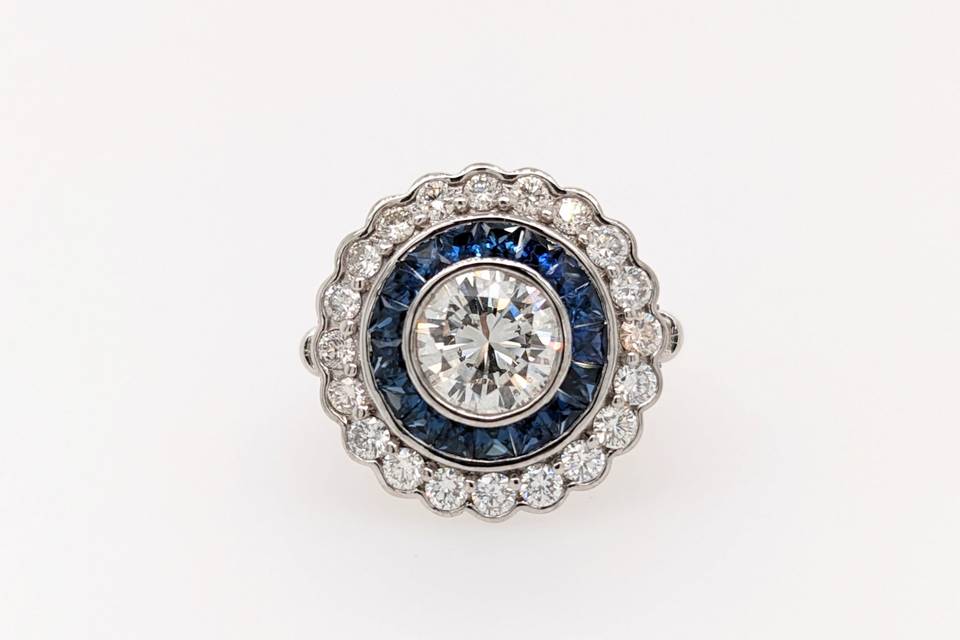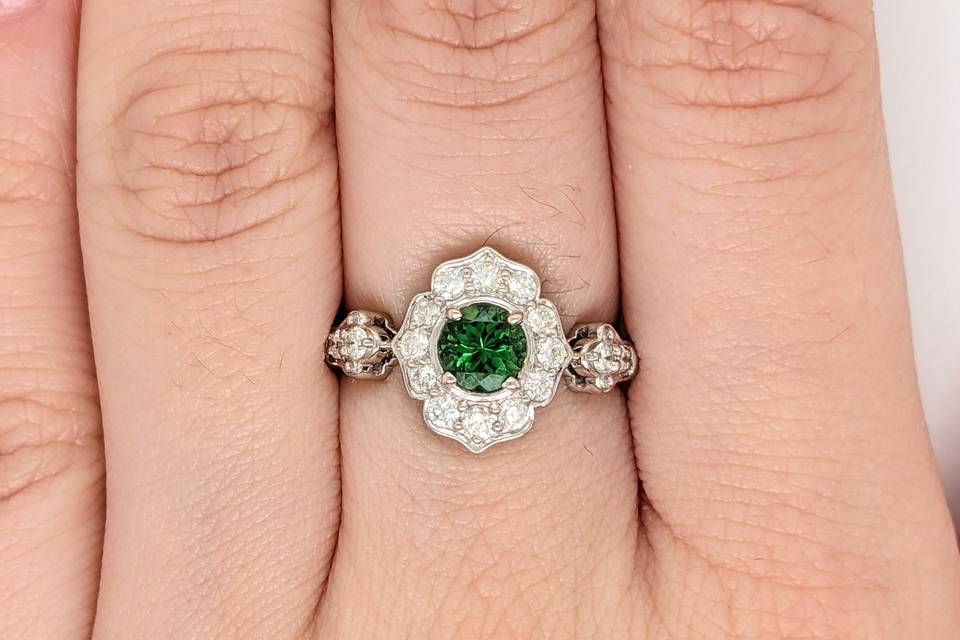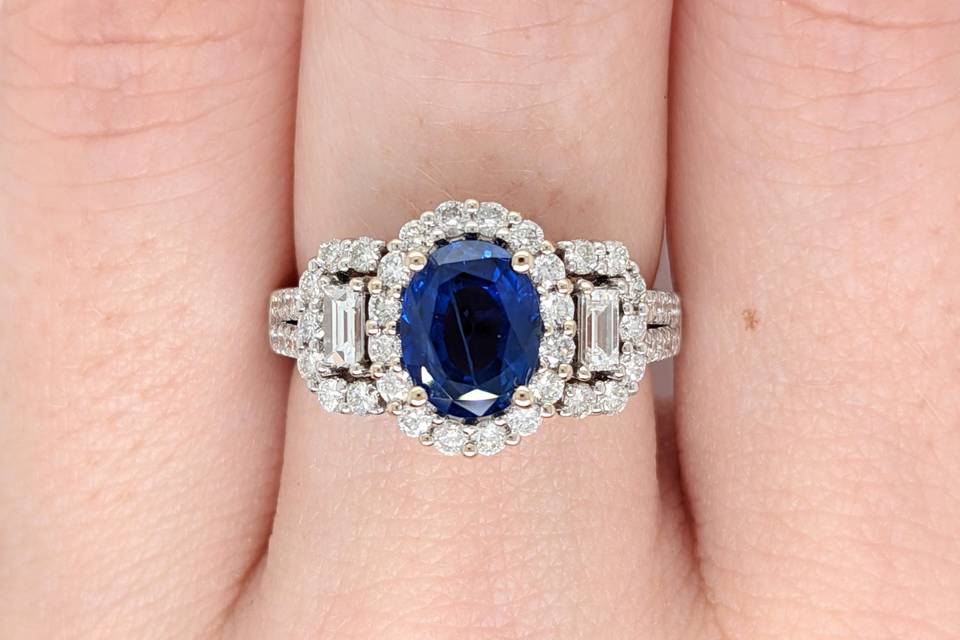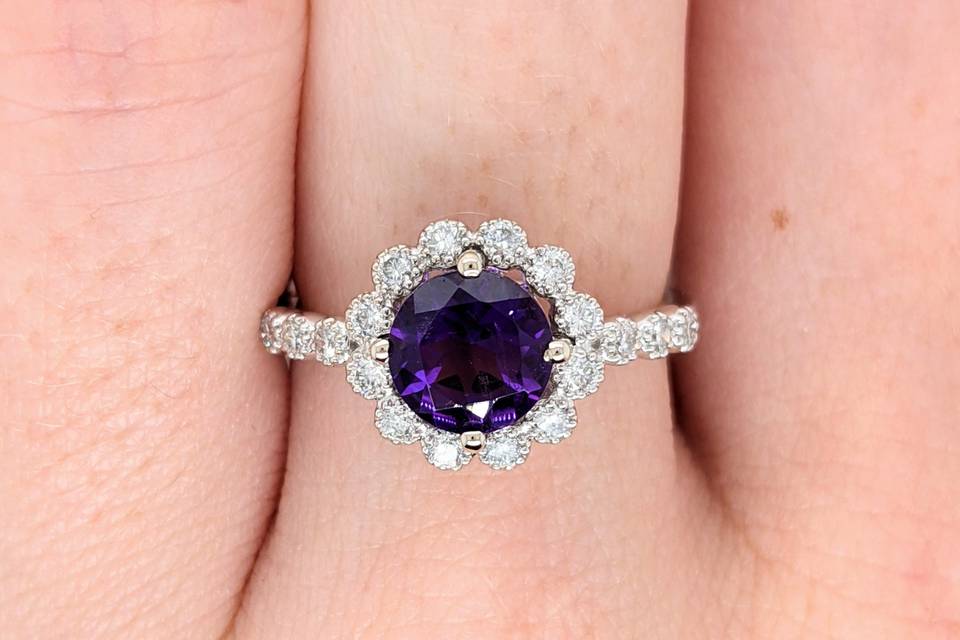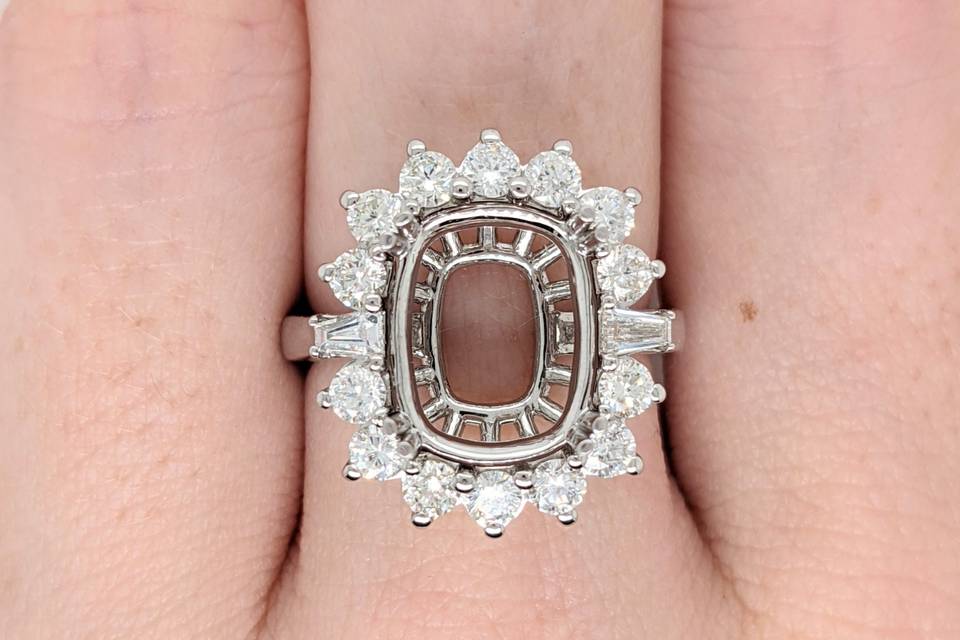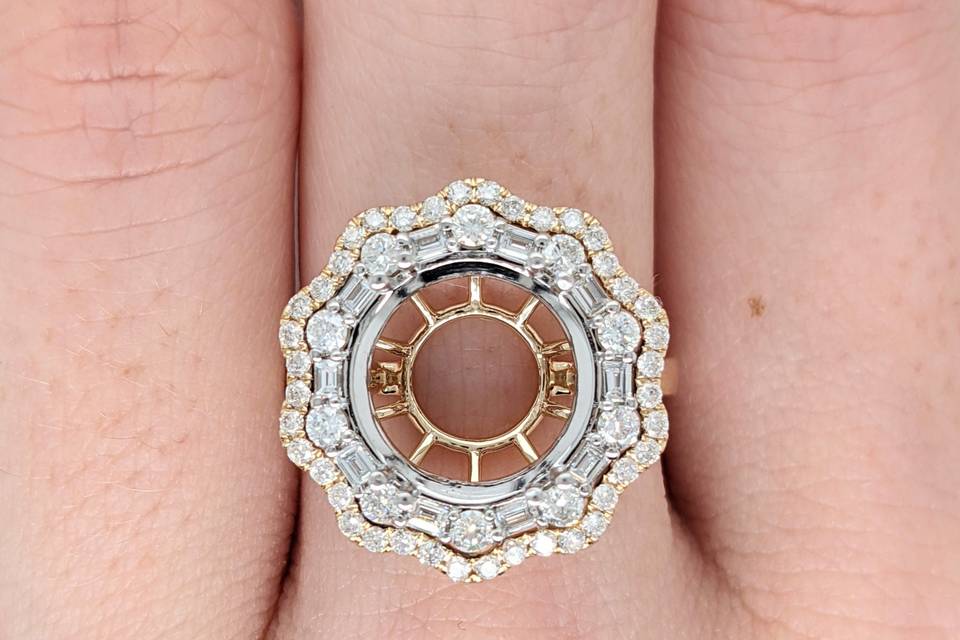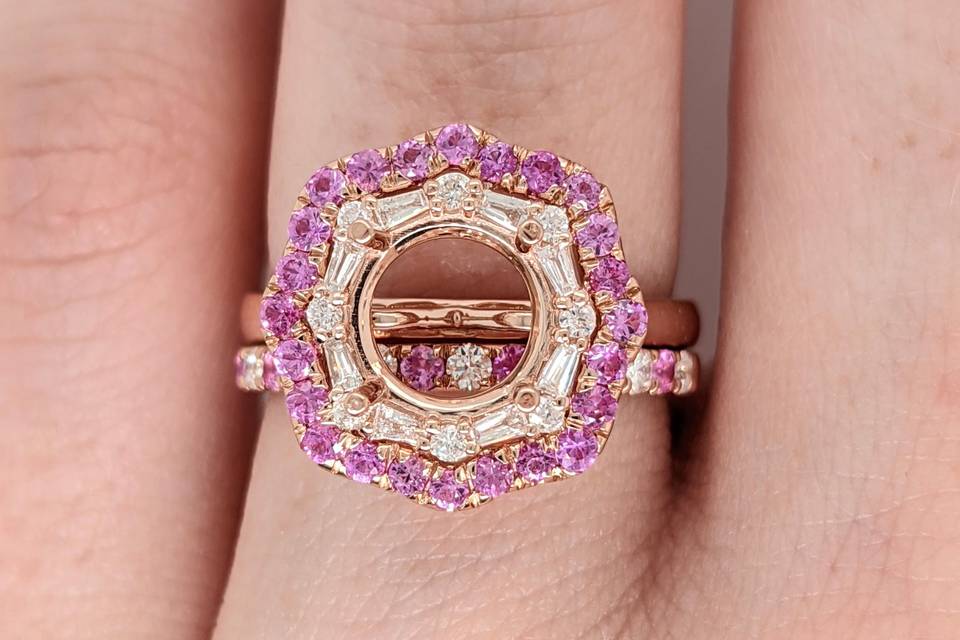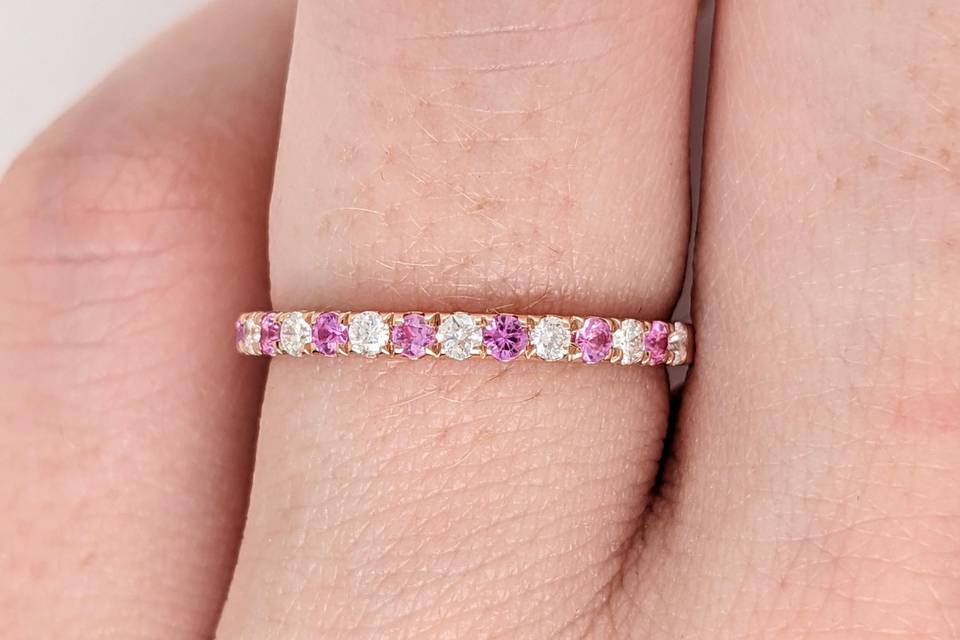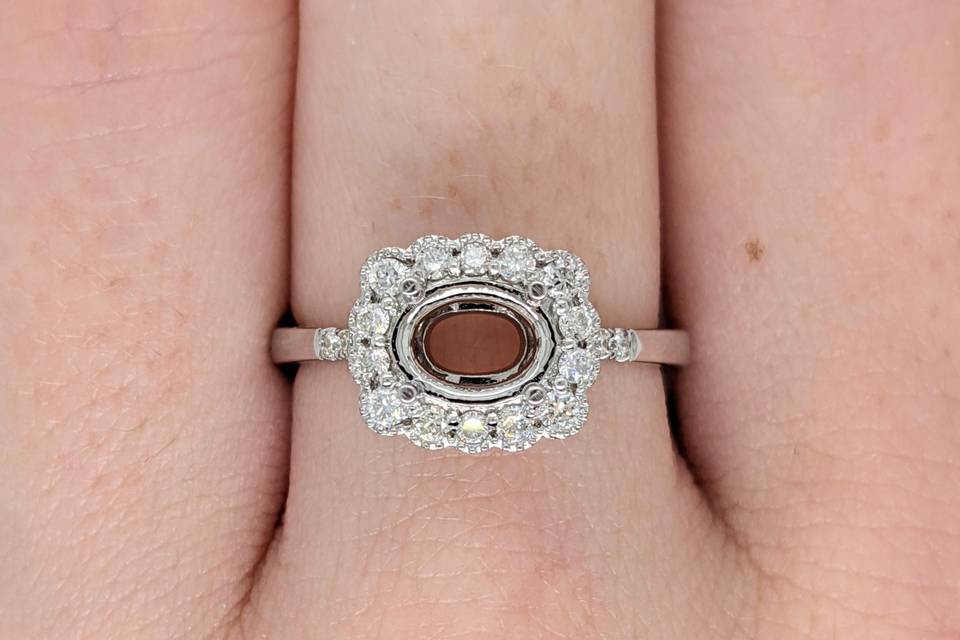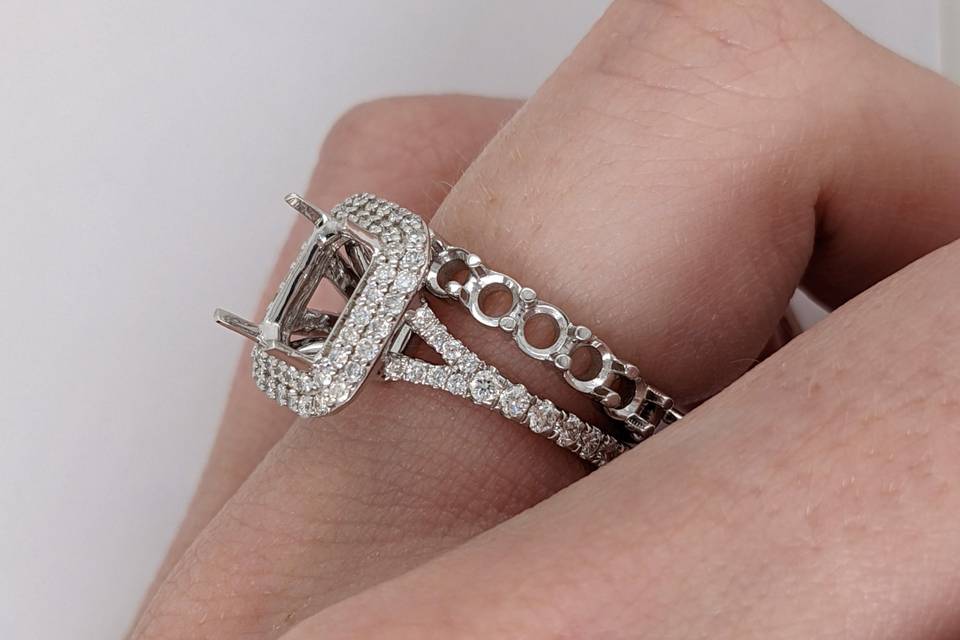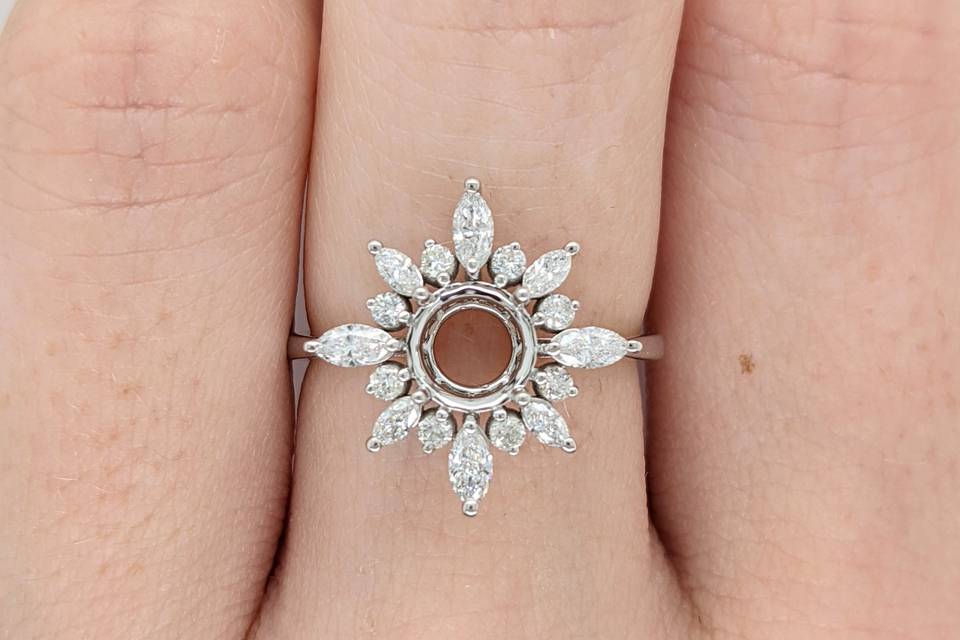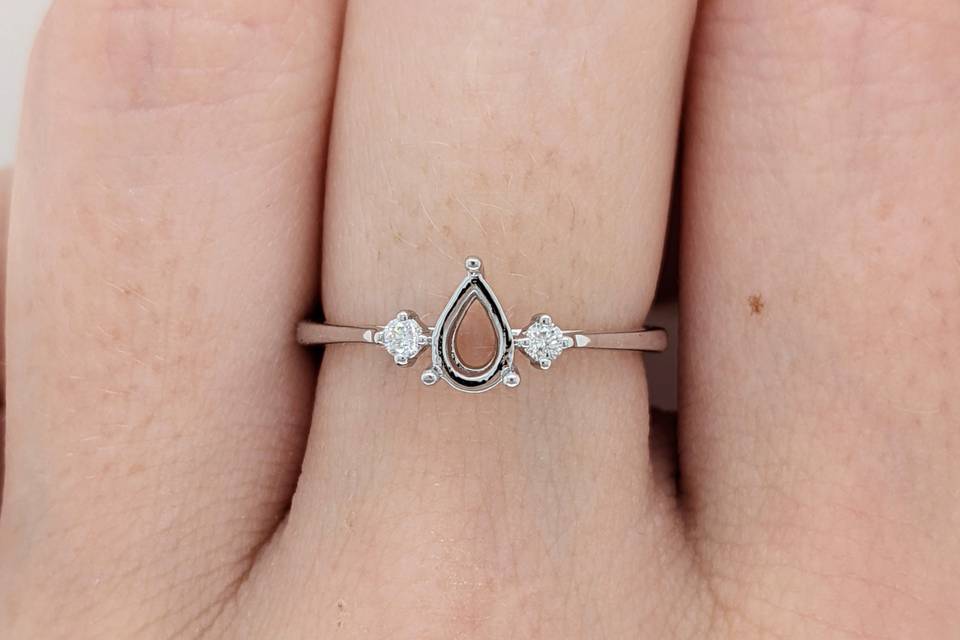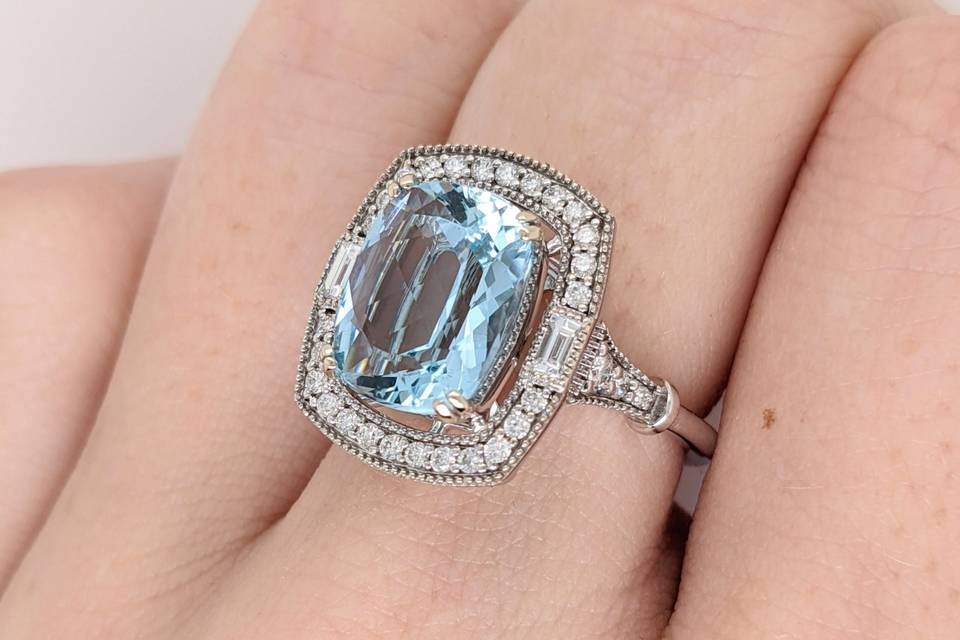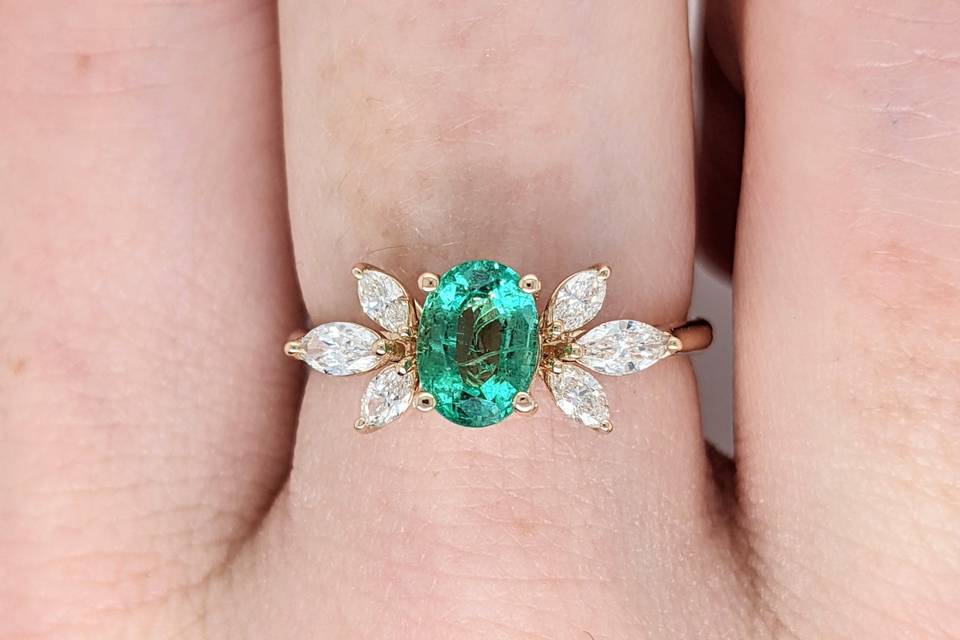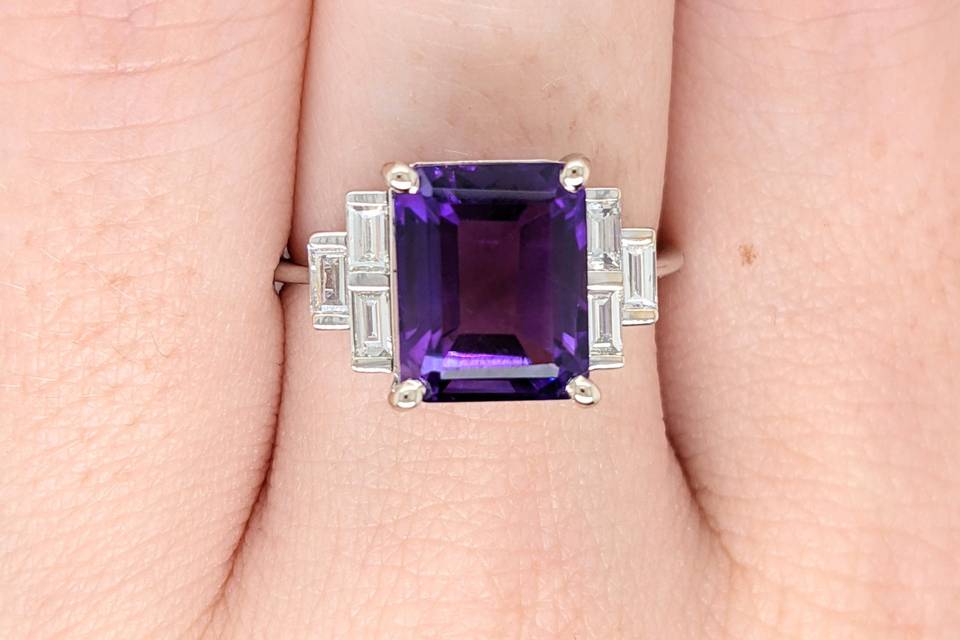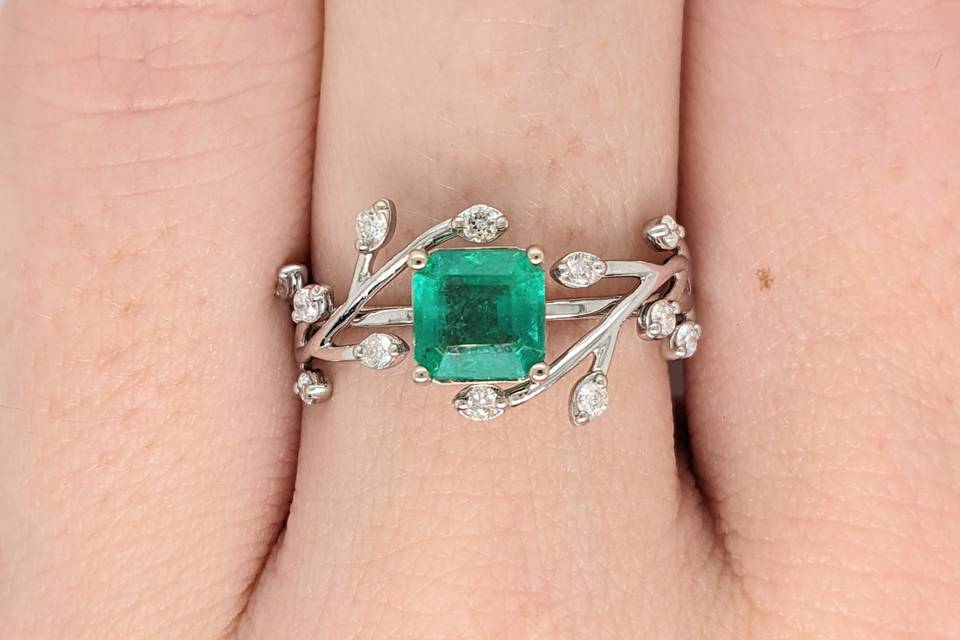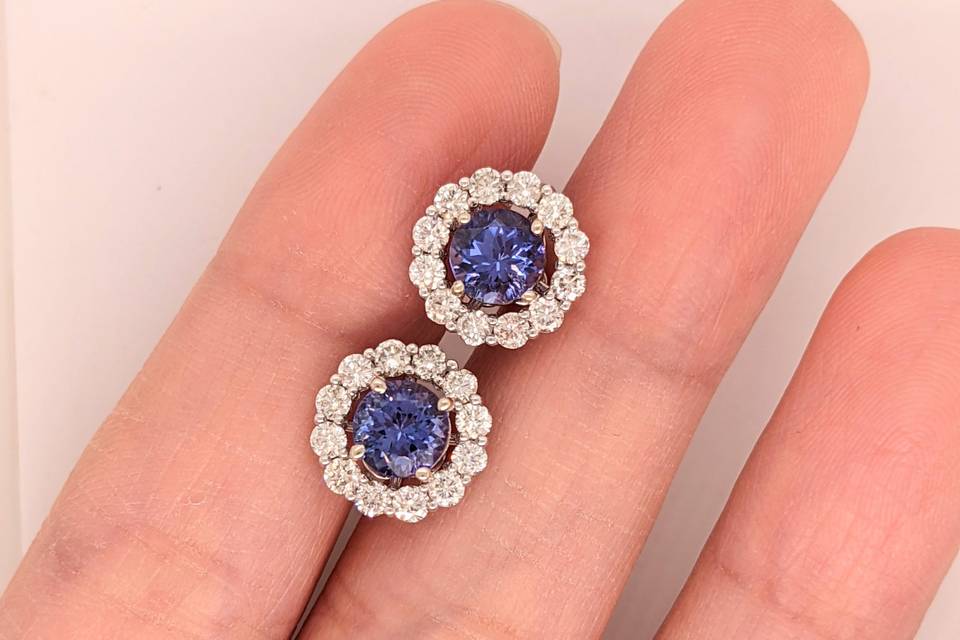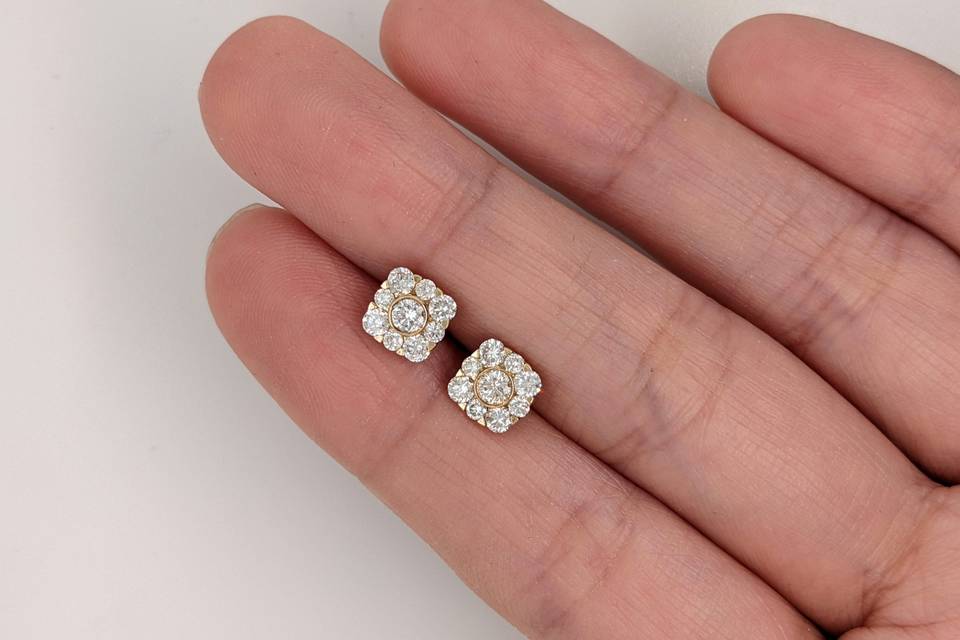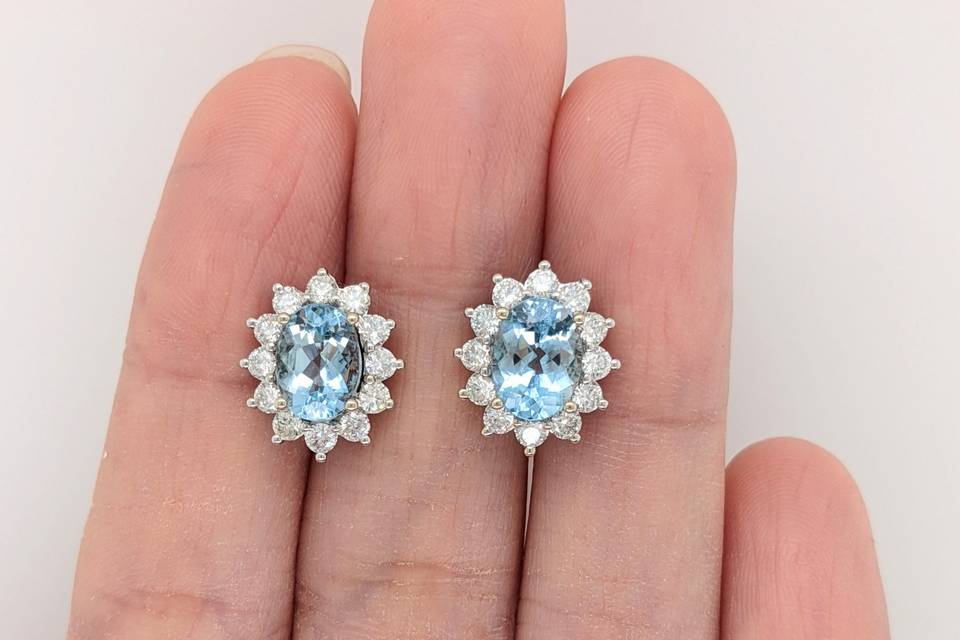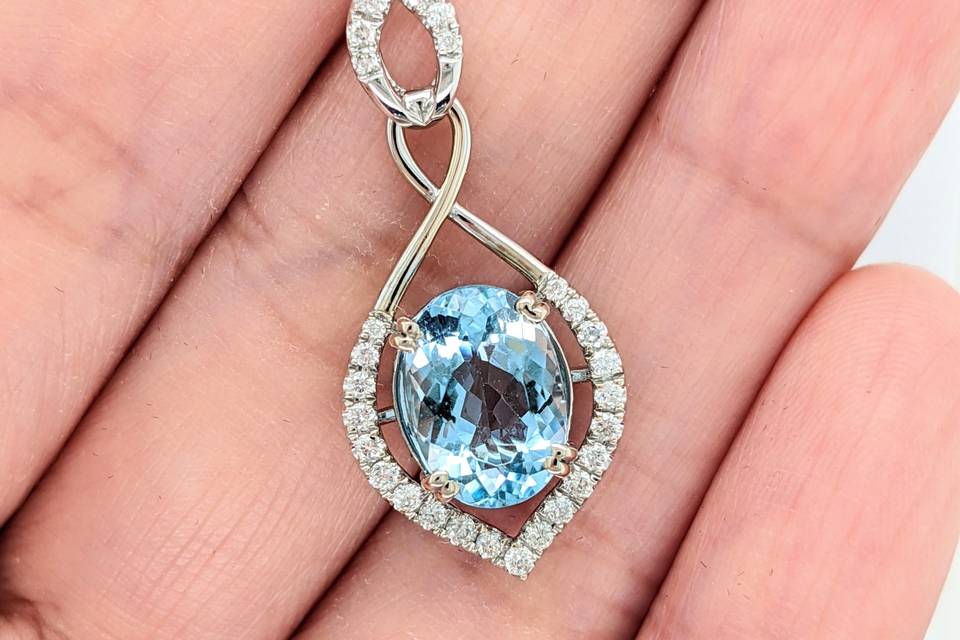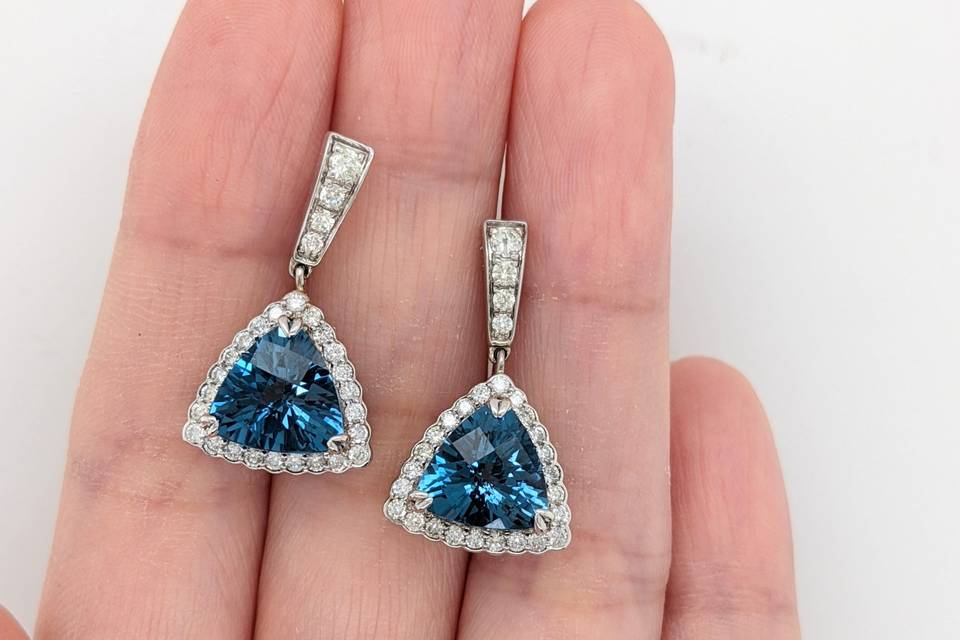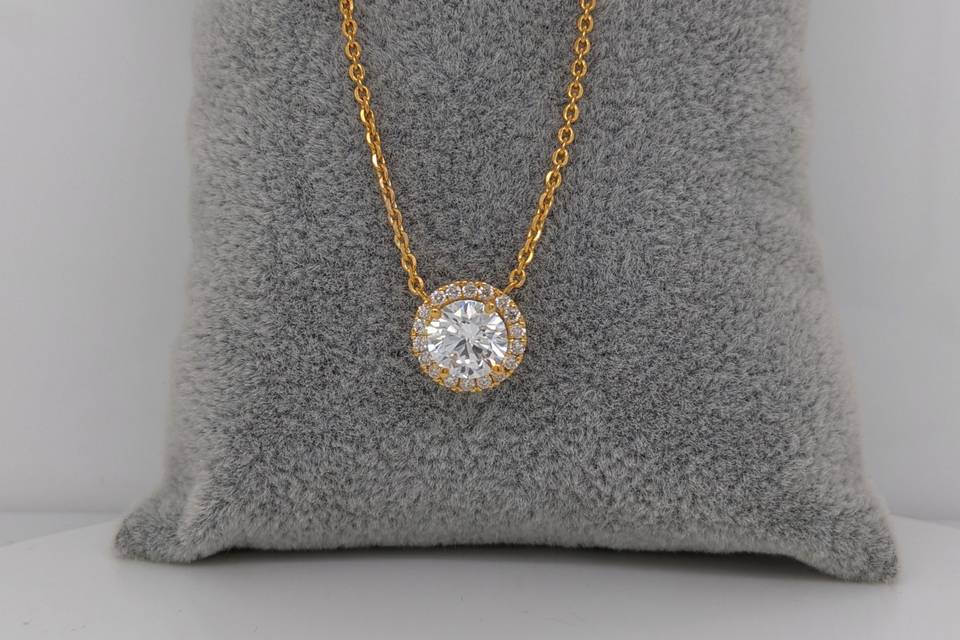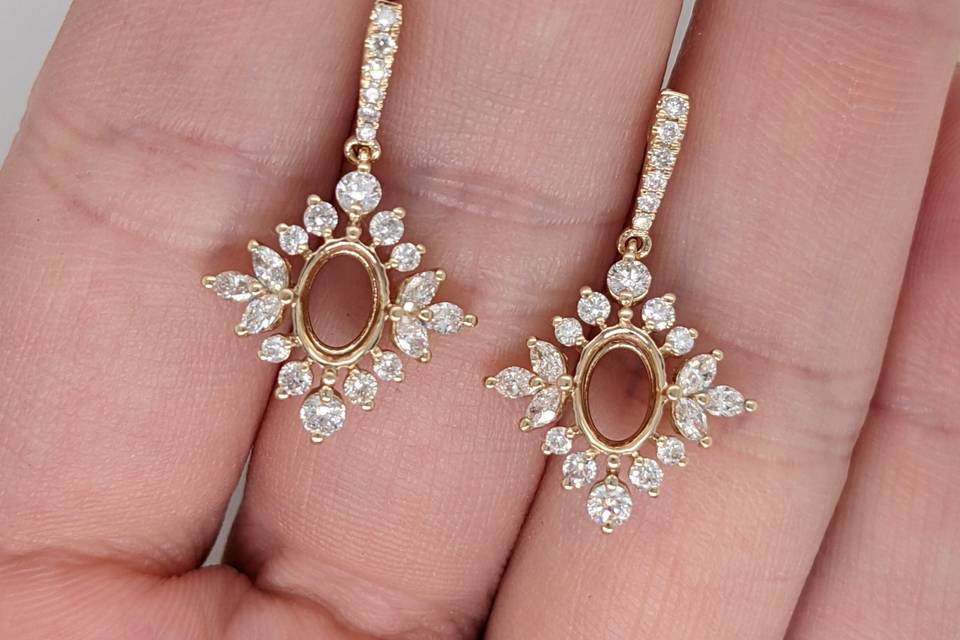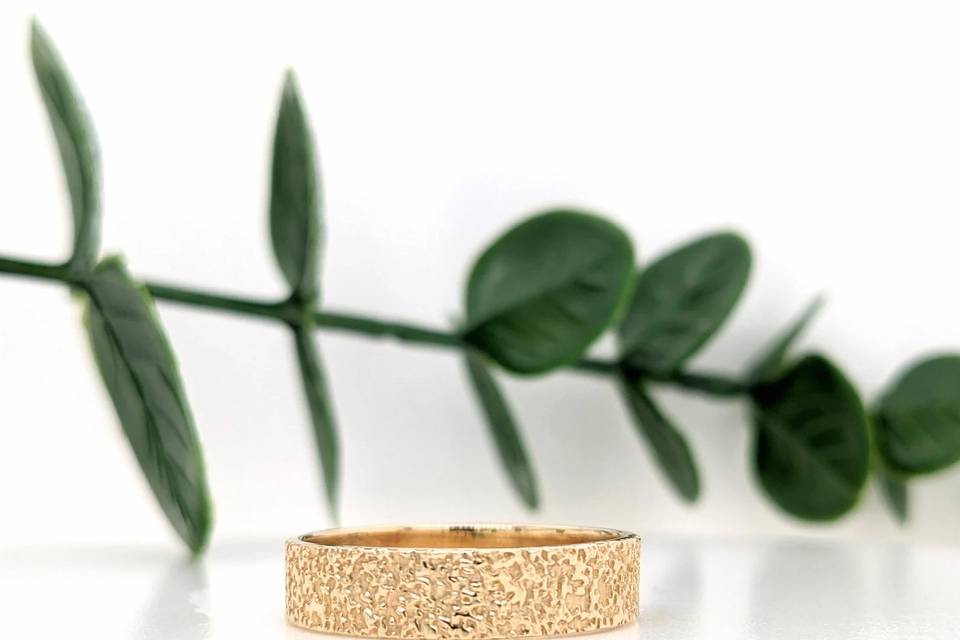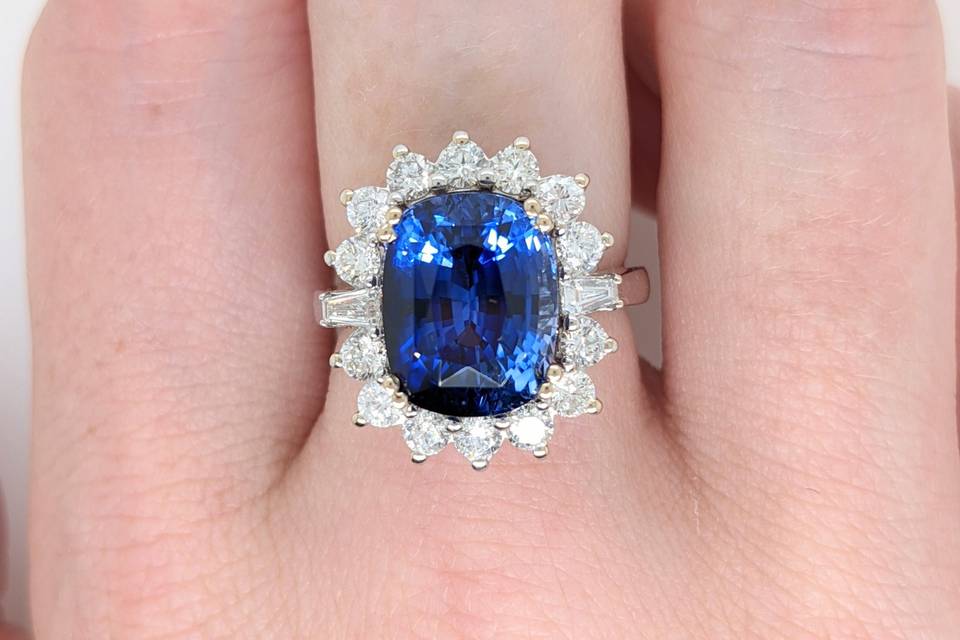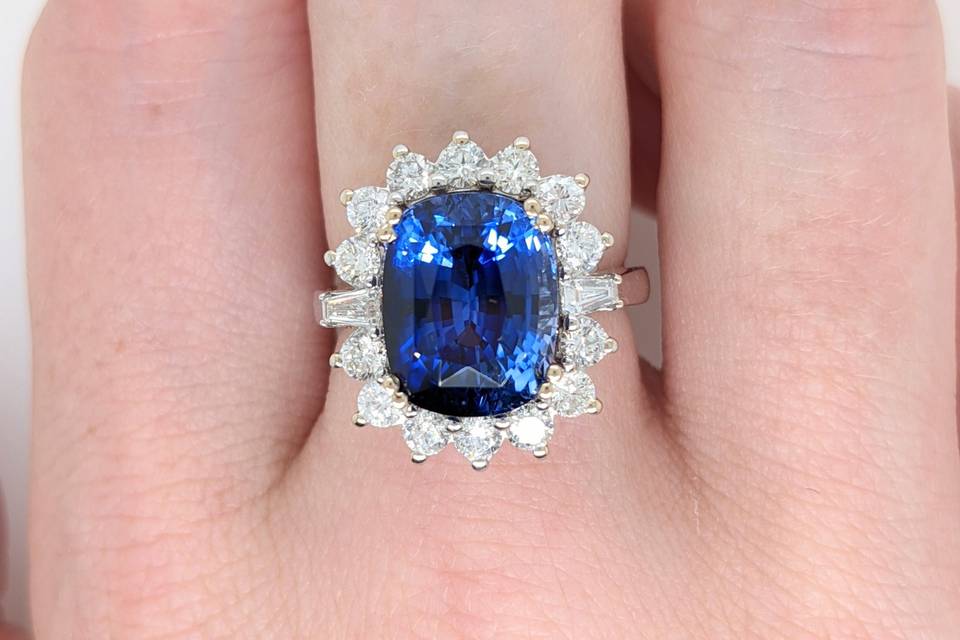 About
On WeddingWire since 2023
NNJ Designs is a wedding jeweler in Dublin, Ohio. We'd love to help you start off your new life together with a little extra color! While we adore diamonds, our specialty lies in natural gemstones crafted with all the vibrant colors of nature. Our gem collection offers an extensive range of Natural Emeralds, Rubies, Sapphires, Tanzanites, Aquamarines, Morganites, Opals, Tourmalines, Alexandrites, Zircons, and much more! Each gem is handpicked by me and my team to ensure the utmost quality and authenticity. We offer GIA Certification for any gemstone to give you the confidence you need in your investment!
Settings:
We create exquisite, one-of-a-kind settings to beautifully showcase your diamonds and gemstones. If you're on a tight timeline, worry not! We have hundreds of settings in stock and can swiftly assist you in setting the gemstone of your choice and meeting your deadlines for your happy ever after!
Custom Made Pieces:
Let us help you bring your dream ring to life! We understand that this special piece of jewelry symbolizes your love and will accompany you throughout your life, so it deserves that extra special touch.
Frequently Asked Questions
Which of the following services do you offer?
Appraisal
Cleaning
Diamond Certification
Payment Plans
Ring Sizing
Shipping
Stone Upgrades
Warranties
What kind of jewelry do you offer?
Custom Accessories
Custom Engagement Rings
Custom Wedding Bands
What is your average turnaround time for an engagement ring?
Any other questions?
Message vendor
Reviews
Be the first to share your experience!
Your feedback can help future couples make the best decisions for their special day.
Team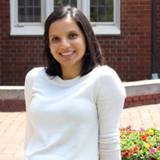 Nancy Jain
Founder & Owner
I am Nancy, founder and owner of NNJ Designs! This has been the hardest intro to write but I will try my best!
I am a mom to a beautiful baby boy, Julian aka Jules, a gorgeous golden retriever, Kushi, and this little jewelry shop, NNJ Designs.
I discovered jewelry in a professional capacity during my college years. I am an Ohio State alumni, with a major in Finance and Political Science. While studying, I began working for a small jewelry company that needed help at gem trade shows. This gave me the opportunity to travel to all across the US and meet many jewelry lovers and experts. They taught me soooo much about jewelry and really helped light the fire with which this business was forged. Formal training from the GIA helped round out my education, but nothing taught me nearly as much as the hands-on experience I got networking with all of the incredibly passionate jewelry lovers that I now have the pleasure of designing for!
I can't wait to spend a lifetime of curating fine gems, designing beautiful and meaningful pieces, and growing my jewelry family.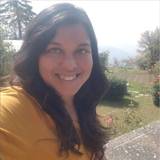 Adi
Our Detail-Oriented Bookkeeper and Package Manager!
Meet Adi, the meticulous guardian of our books and the mastermind behind managing all incoming and outgoing packages at NNJ Designs 🥰
My connection with Adi goes back to the dance troupe that I joined last-minute, fresh out of high school. Now, let's be honest, my dancing skills were tragically lacking, but Adi took me under her wing and prepared me for the competition. While my dancing ability didn't improve much, it ignited a lifelong friendship between us. It's been over 16 years of shared experiences, and we're excited for the adventures that lie ahead.
Adi is not only a brilliant bookkeeper, but she's also one of the most adventurous and fearless individuals I know. Throughout her life, she has explored the world, immersing herself in diverse cultures, people, and cuisines. She truly embodies the spirit of a global citizen, and I feel honored to have her by my side every day.
With Adi's attention to detail and her passion for excellence, you can rest assured that your books are in capable hands and that your packages will be managed with utmost care. She brings her dedication and expertise to every task she undertakes, ensuring smooth operations and top-notch customer satisfaction.
PS: She is also the sister of our NEWEST team member, Priyanka!
Emily
Our Radiant Client Relations Specialist!
Emily is the epitome of happiness. She wakes up each day with an infectious smile and an unwavering positive attitude, ready to conquer the world. At NNJ Designs, we are delighted to introduce Emily as our dedicated client relations specialist, who will accompany you on your jewelry purchasing journey. Her vibrant personality even shines through in many of our jewelry designs!
With several years of experience with our company, Emily has not only excelled in nurturing client relationships but has also discovered a secondary passion for designing a collection specifically catered to young adults. From bands to huggies, and stylish daily wear fashion pieces, she creates jewelry that effortlessly becomes a staple in your life.
mily's commitment to excellence extends to her gemology skills. As my trusted companion on our buying trips, she sharpens her expertise by hand-selecting the finest gems personally. She takes immense pride in ensuring that her clients receive nothing but the highest quality.
Beyond her professional contributions, Emily brings joy and positivity to our team. Her attitude and enthusiasm uplift us and make us strive for greatness. We are grateful to have her as an integral part of NNJ Designs.
In addition to her zest for life and radiant personality, Emily is also a devoted lover of cats, plants, staying hydrated, and embracing the energizing power of caffeine.
Experience Emily's unwavering dedication and vibrant spirit as she guides you through the world of jewelry at NNJ Designs. We guarantee that her infectious joy will make your journey even more delightful.