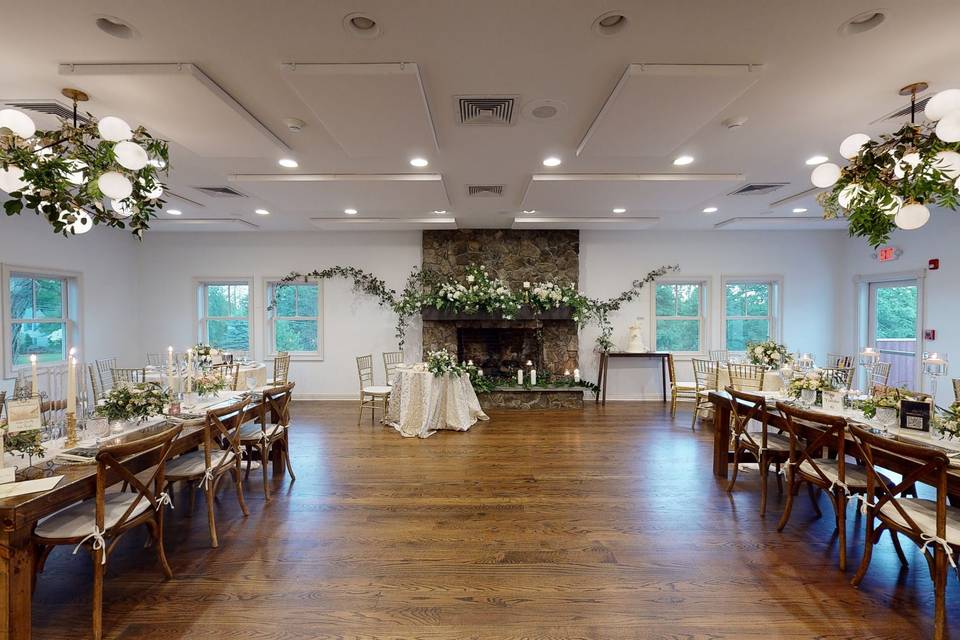 About
Located in Fairfield County, just 45 mins outside of Westchester, MaryGold's on Main offers the picturesque charm and elegance of a historic venue, while also offering a modern flare to the design in the interior. The rich mahogany accents complement the modern details with hues of navy-blue fabrics and brushed gold fixtures.

The rich history and origin of the venue dates back to the 1820's, when it was first the home to Newtown's famous philanthropist Mary Hawley. In 1871 the quaint home went under its first renovation, which doubled the property in size. From 1930 to 2016 the home was transformed into a restaurant and inn until changing ownership for the third time in 2020. The Neugold's purchased and renovated the town's jewel on Main, keeping its historic charm, but updating the interior into a modern piece of art.

The venue offers four functions spaces, and the possibility for a full buyout for weddings and larger gatherings. Located on the quaint and idyllic Main Street in Newtwon, CT the venue's neighbors include two churchs and a historic ceremony venue, The Meeting House. MaryGold's on Main offers on-premises catering provided by the talented culinary team under the leadership of Chef Neugold. The menu is complemented with the unique creations from Mixologist Kyle Mastropietro creating the perfect marriage between beverage and food.

Whether toasting near the stone fireplace in the Gladiolus Room or dancing in a room adorned with rich mahogany, MaryGold's unique spaces will provide the perfect backdrop to your special day.
Map
19 Main Street Newtown, CT, 06470