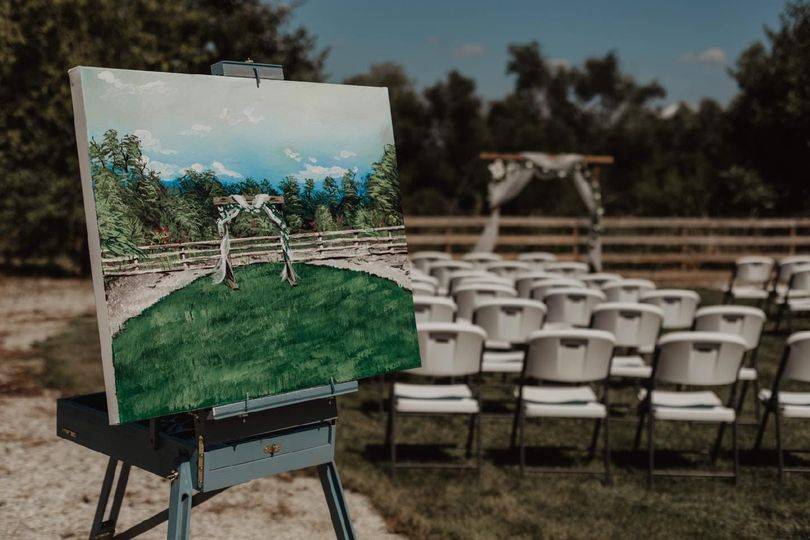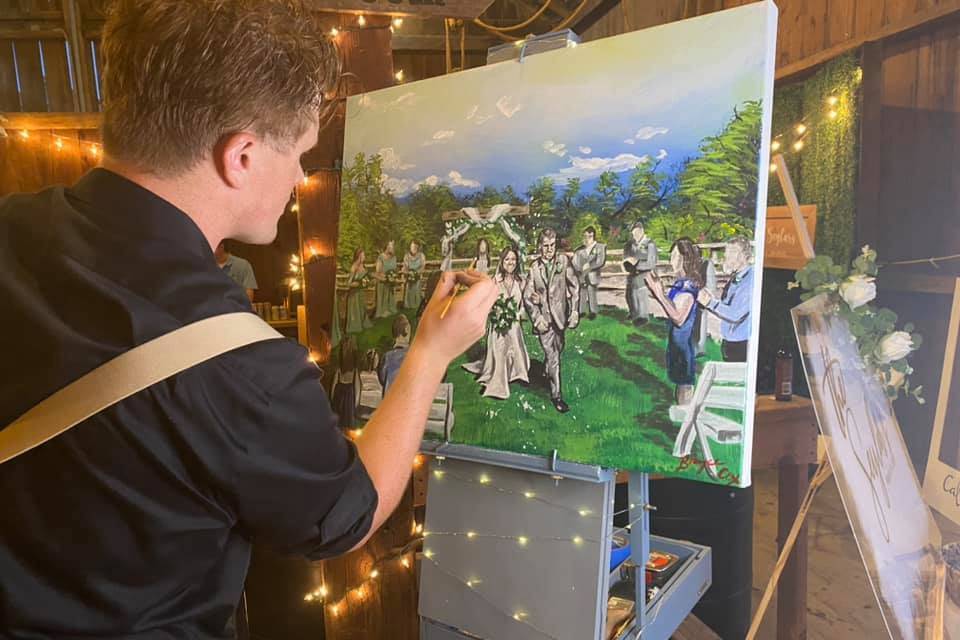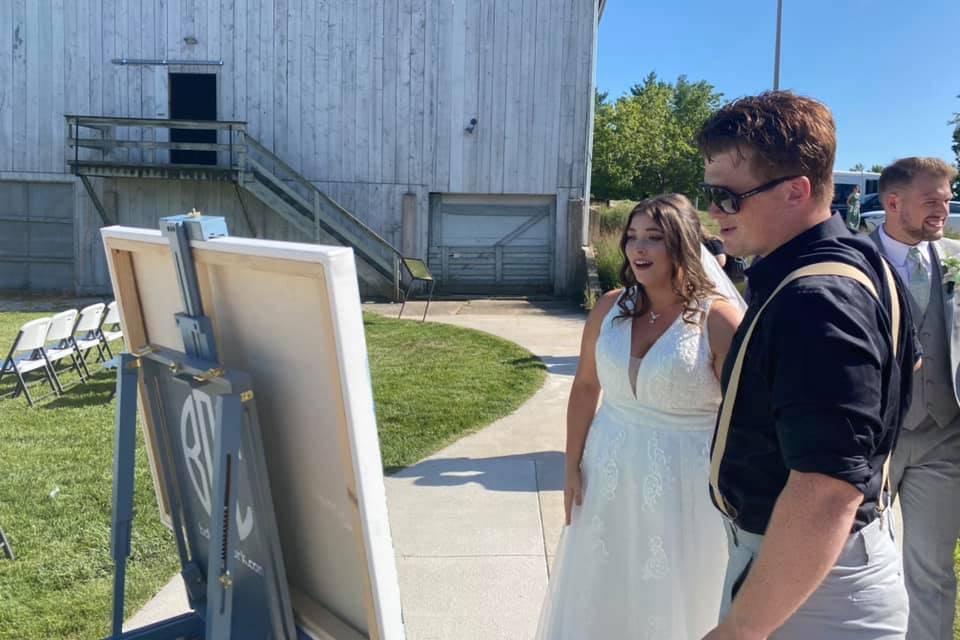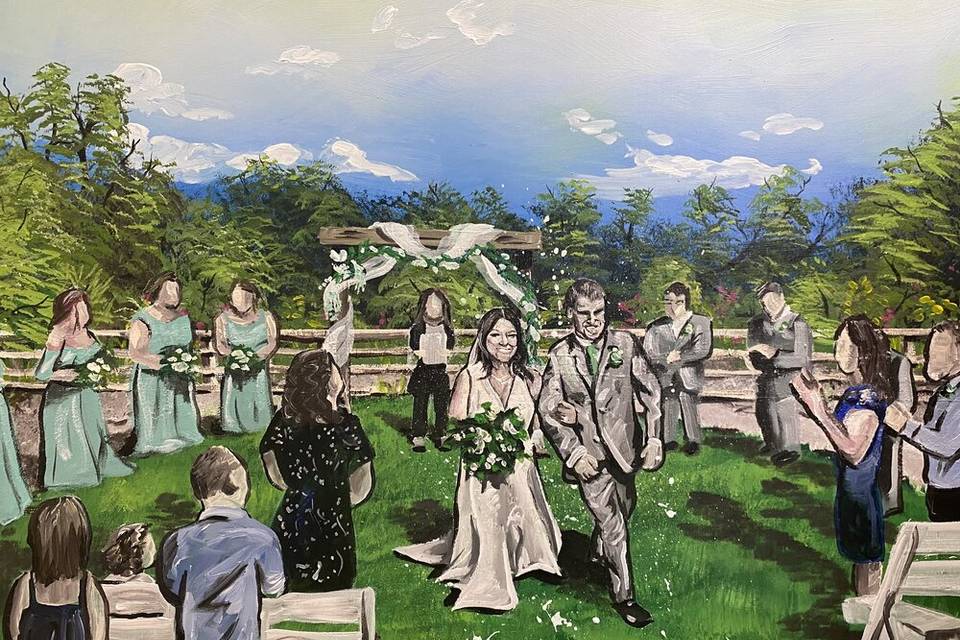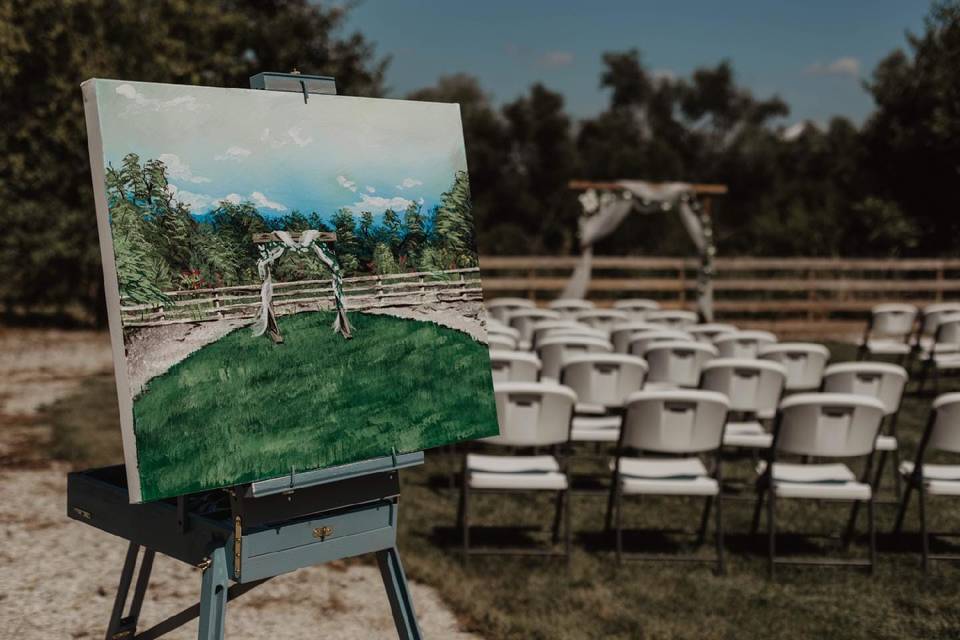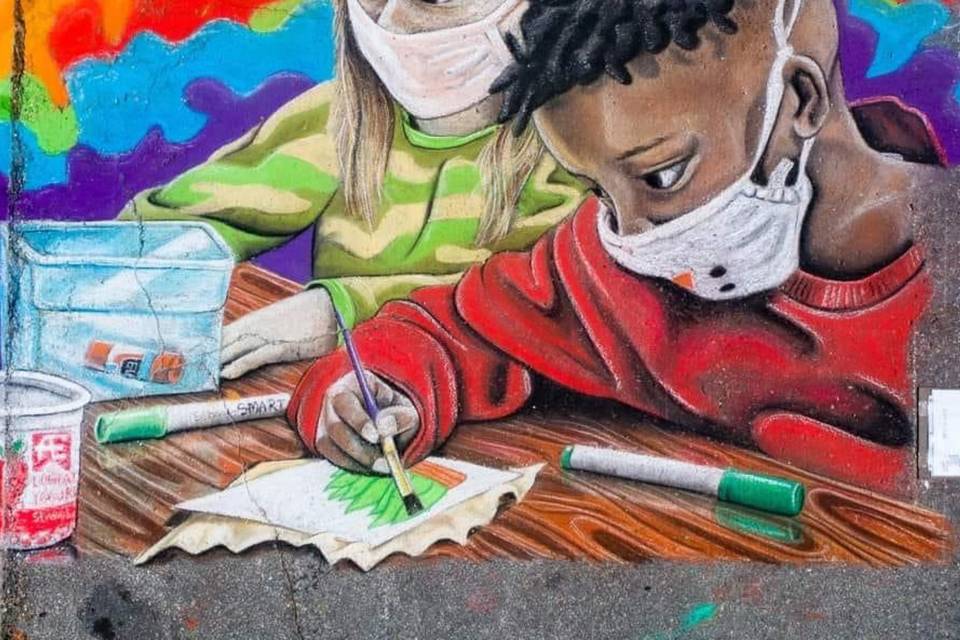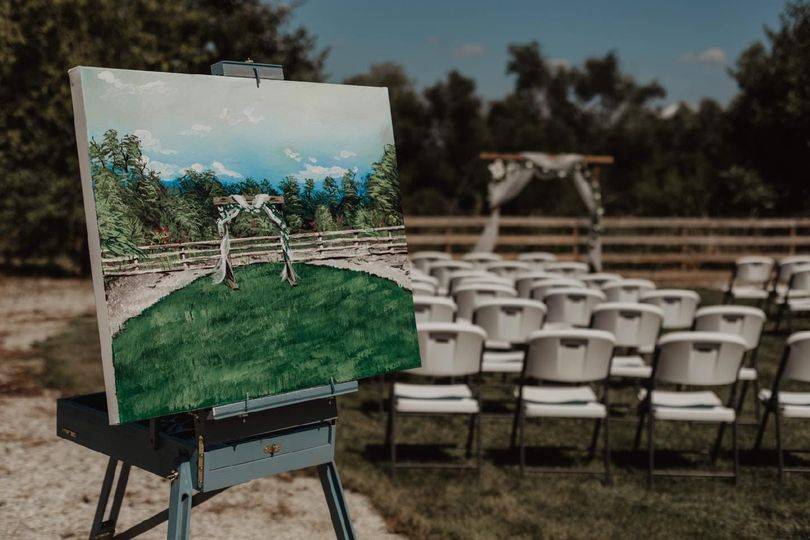 About
BDC Artwork is a wedding entertainment and favor service based in Cedar Rapids, Iowa. Led by Amanda and Bryce, these creatives produce unforgettable keepsakes for your special day. You can hire them to capture a live painting of your ceremony, first dance, or any moment during your celebration that you wish to immortalize.
Services Offered
BDC Artwork will meet with you a month prior to your event to design a rough outline of 'the shot' you wish to capture. Here, they can take note of any creative requests such as a particular color scheme that you would prefer. On the day, they provide a 10-hour service, during which they will paint the scene of your choice. Your guests will be enthralled by their ease and talent as they create a beautiful rendering of a priceless moment. By the end of your celebration, you will have a timeless piece of art to remember it by.
Team
Art is my hobby. My skill has developed from a small interest to a self-taught profession, and when working on projects, I attempt to capture inspirational moments. I strive to continuously self-reflect and improve my craft.
I was raised in Mount Vernon, IA, and graduated from the University of Northern Iowa with a degree in elementary education. I currently teach 6th-grade science and social studies in Alburnett, IA. I have a strong passion for teaching and love any chance I get to be creative in the classroom. It serves as a creative outlet for students - as it did for me when I was young.
I believe that developing my professional art portfolio over the years has strengthened my ability to teach effectively. I am thankful for all the opportunities I've had in my life and look forward to serving my students, helping them to become life-long learners.
With a new vision in mind - my partner, Amanda, and I have combined our artistic talents to create a unique experience for you! For years, I have been creating artwork for Amanda, featuring some of our most memorable moments together. Today, you can hire us for your special moment with our live wedding art services!
Map
Cedar Rapids, Iowa Cedar Rapids, IA, 52405