Jordan and Heather's Wedding in Tulsa, Oklahoma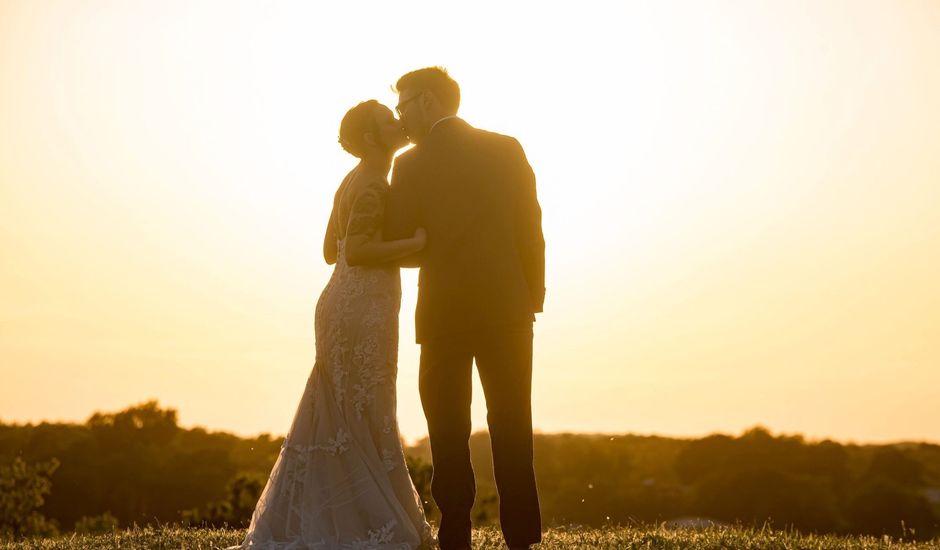 My husband and I are huge nerds, and we really wanted to celebrate that while still keeping things tasteful and pretty. Everything about our day could not have gone more perfect, and we'll never have to worry about forgetting our anniversary!
I think one of my favorite moments was during the ceremony. Jordan's uncle got ordained in our state so that he could officiate the wedding. He had some surprises in store for us! He donned a Star Wars tie, which we loved! At the end of the ceremony he whipped out a wand and said 'After all this time..' and our wedding party led all the guests in the place in response saying 'Always'. We had no idea they had planned this moment but it was so special for us. I think my next favorite moment would have to be the time we took to step away from everything and enjoy the view at our venue. It was such a beautiful and peaceful place and looking back I can't imagine geting married anywhere else. I love that our photographer snuck outside to snap a photo of us sharing a kiss before returning to the party.
Jordan and Heather's vendor team