Jason and Paula 's Wedding in Brandon, Florida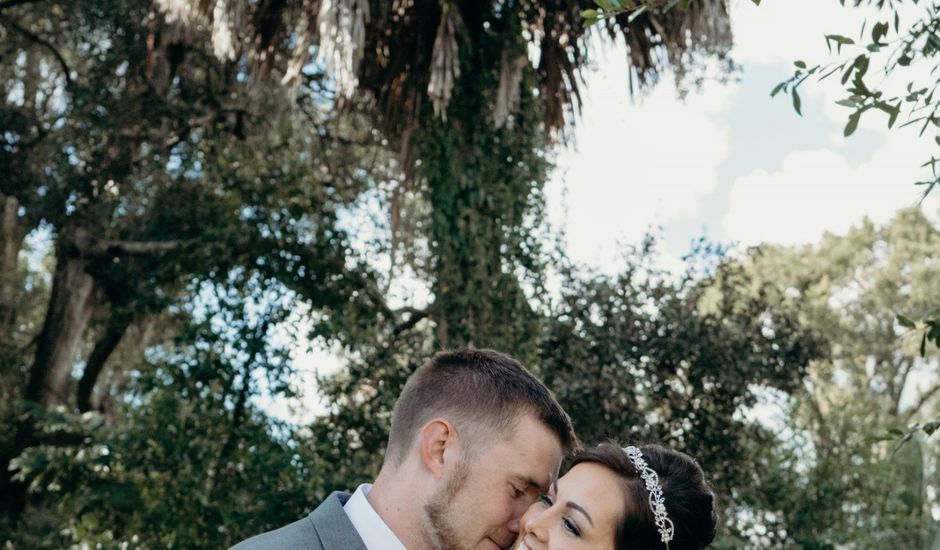 We got engaged on my birthday in 2017. It was so special because he proposed right at home. It was simple but perfectly us. We were engaged for 16 months before we tied the note. The day was perfect. It flew by so quickly. I'm so glad that we took a few moments before the reception to just take it in together. I planned for every possible senario that day and things still went wrong. My one piece of advice, roll with it. It all happens for a reason. We got a first look in, it was not planned. But our officiant was late, and it actually turned out for the better. My husband was nervous that day and it put him at ease.
I wouldn't change a thing about the day. I realized that I had an amazing support group throughout. People getting things together last minute. Making sure everyone was on schedule. Taking care of vendors and food. Finishing the set up because we did a complete DIY wedding. It all came out like I invisioned and and at the end of it all. I married my best friend, my better half. My all. I couldn't be happier.
Jason and Paula 's vendor team