Evan Dunn and Shannon Dunn's Wedding in Madrid, Spain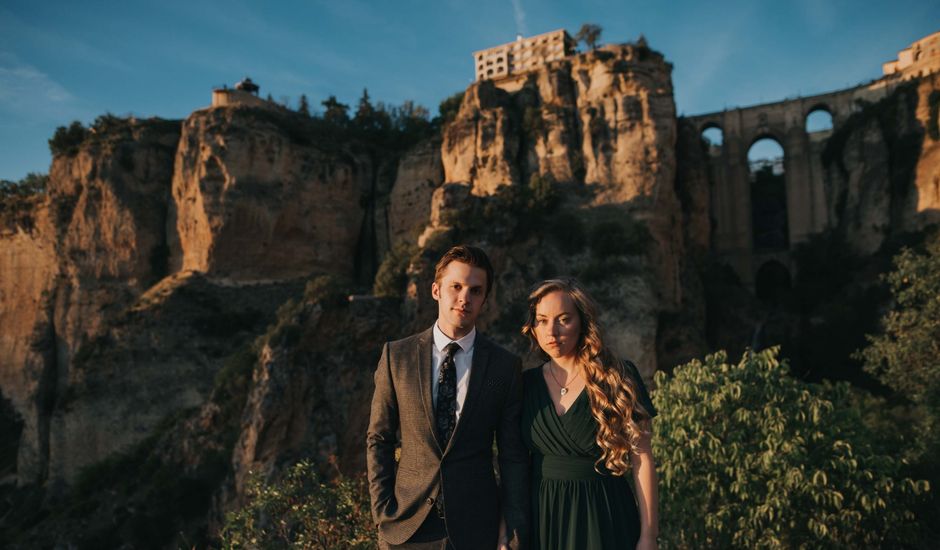 This was an anniversary shoot for us. We wanted to celebrate our 5-year anniversary in Spain, so we flew out Salt to Clay Photography (https://salttoclay.co) with us and the photos were incredible and so much fun. It was exhausting and exhilarating shooting for five days straight. But just look at these photos...
We flew into Madrid and then took the train down to Ronda, Spain - the birthplace of bullfighting. We spent 2 nights in Ronda, where we did the main anniversary shoot (the green dress) on the cliffs in front of the famous bridge there (Puente Nuevo). We also took some really cool shots inside the Arabic Baths in Ronda, which made for some fascinating lighting. Then we took the train up to Cordoba, where we took photos on rooftops, and in and around the famous Mezquita (Mosque). And finally we took the train again up to Madrid, where we ate at the oldest restaurant in Europe (possible the world), and then took photos in front of the glass cathedral and under moody streetlamps.
Continue reading »
The two shoots are featured on Salt to Clay's site here (https://www.salttoclay.co/gallery/evan-shannon/) and here (https://www.salttoclay.co/gallery/shannon-evan/).
Evan Dunn and Shannon Dunn's vendor team