Brittney and Charlene's Wedding in Boston, Massachusetts
Vintage Summer Yellow 4 wedding vendors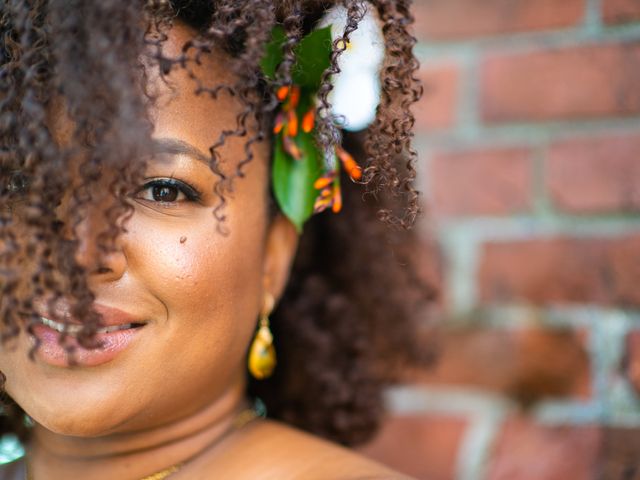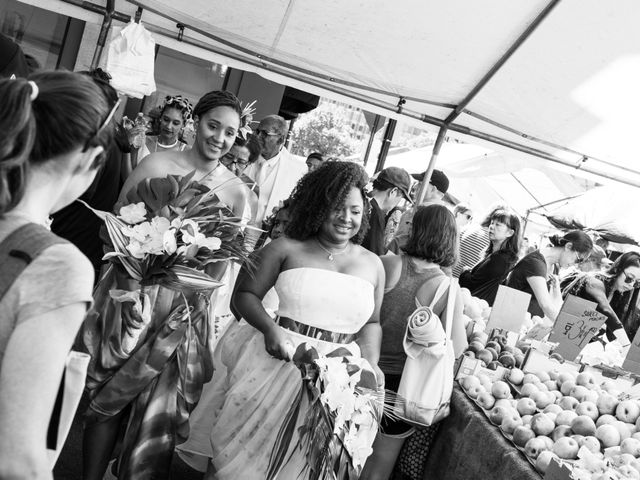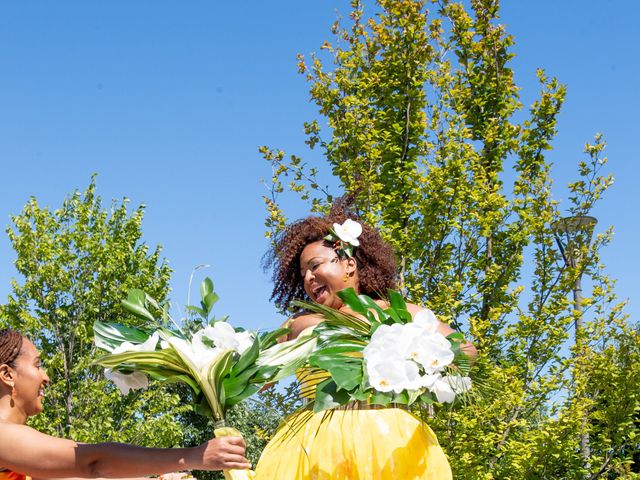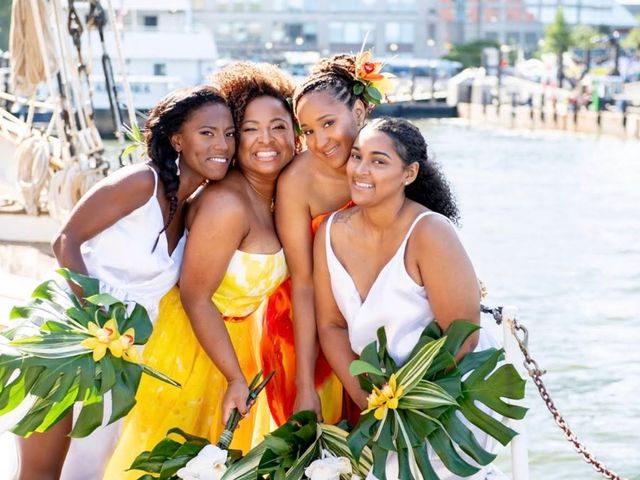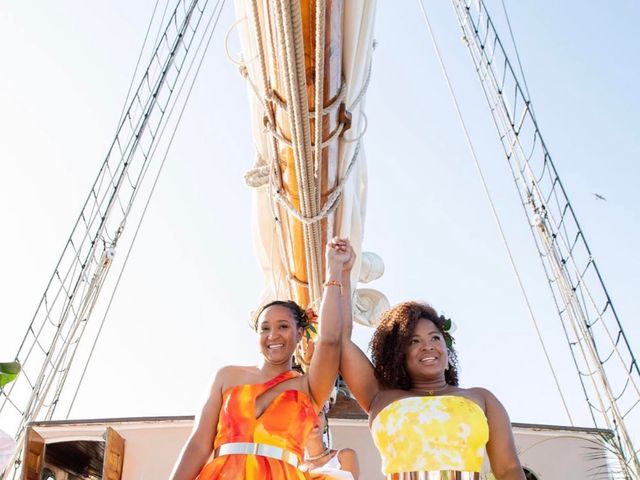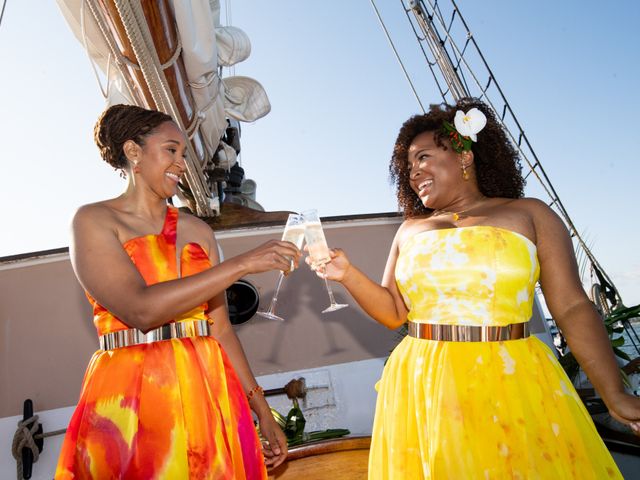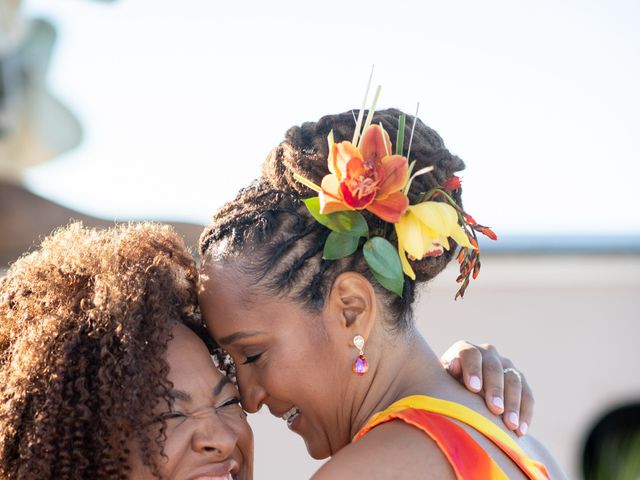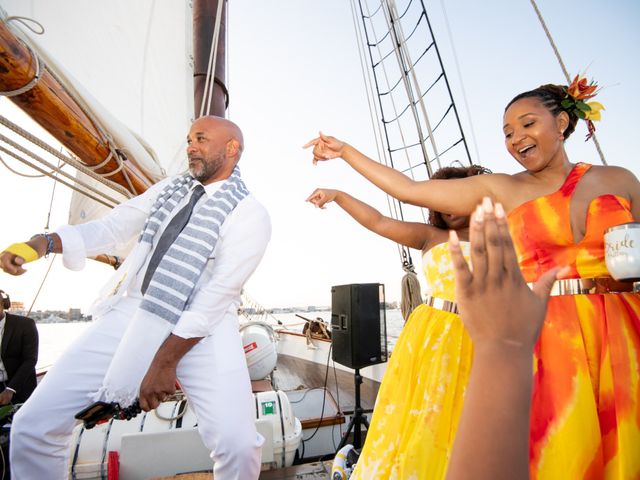 The story of our wedding
It was an unusually warm Saturday in April 2013 at the second annual conference for Lesbians of Color (LOCS) where we met; for this LOCS and Harvard Law School will forever hold a special place in our hearts. A mixture of brains and beauty it was undeniable that we had chemistry, so much so that others assumed we were already a couple after a couple hours of us being lost in each other's words, eyes, and smiles. For Brittney, she knew at first sight there was something that drew her in but Charlene was oblivious, and it took someone else to point out what was going on. We often joke about this Saturday, that it took "10 hours to break in," because it took 10 hours of talking for Charlene to put an offer of marriage on the table. Of course it wasn't taken seriously, but one would of thought it was enough to send up some sort of flag and Brittney running fast.
For the first 17 months we were inseparable. Being in Boston together gave us the opportunity to explore the things that make us who we are: food, arts, the ocean, and sports. We also share a common love for travel and if you're reading this, our social media pictures have bombarded your feeds leaving you asking "where are these two now?" For us sharing first adventures across the US and beyond has made the distance feel smaller, because two thirds of our relationship has been spent residing in separate states. We are far from perfect, but perfect for each other.
Continue reading »
After a year of us being apart, we made plans to connect one weekend in May. Just like that very first night when we talked for 10 hours, we spent the entire weekend talking and reconnecting. It was filled with tears and brutal honesty, culminating with us looking at each other knowing this was meant to be. We drove directly to the mall, purchased two promise rings that we affixed to each others ring fingers, and cried happy tears.
It was pretty uninamous that our wedding day had to be one that would be remembered. We did not want anything that would be considered cookie cutter, or worse traditional. We the shared love of the ocean, and one of our first dates having been on board a sail boat, we said, "Let's get married on a tall-ship!" We wanted to incorporate color in our wedding, that wasn't just flowers, and the attire of our wedding guests, but our wedding gowns. We searched for unique gowns and found the perfect ones, but were quickly let down to learn that the cost was $14,000 per gown. That was simply not an option!
Sooooooo, we had our gowns made by Mama Peggy, but finding the fabric was even more challenging. So we had that made as well. We reached out to an amazing talen in Trinidad and Tobago and commissioned her to make our Custom Hand Died Silk Fabric and ship to us in Boston for Mama Peggy to construct the gowns. We had our wedding invitations hand made by a friend. Our favors shipped in from Turkey, that were then affixed with a custom anchor, made for us by Brittney's coworkers in their foundry. Our signage handmade, but Brittney's sister, and an extensive trip to Brimfield Flea Market by Charlene to handpick all of the Antique Nautical decor that were placed throughout the ship.
We did not want anything that we used in our wedding to appear to not belong on the ship. We chose the venue for it's natural and authentic beauty, and each decor had to blend in and appear as if it was a part of the ship.
With all of our wedding guests wearing white, and the weather a perfect 72 degrees, we could not of asked for a more perfect day. It's often a concern that not all your family are accepting of two women getting married, and this was a legitimate worry for us. But as we look back at pictures, there were all smiles, and laughter throughout. Not a dry eye in the house as we said our vows, danced as wife and wife, or with our fathers.
It was simply beautiful, and the only thing we would change, was to make longer, because we and our guests simply did not want the night to end.
Brittney and Charlene's vendor team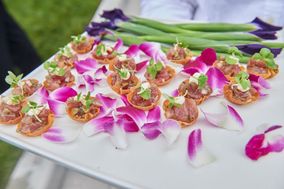 Other Massachusetts weddings
View all
Get inspired with Real Weddings
Other yellow weddings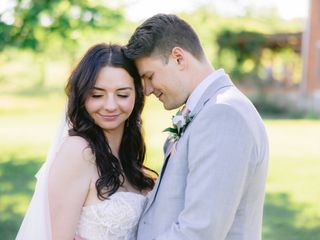 View all
Other Summer weddings
View all
Other vintage weddings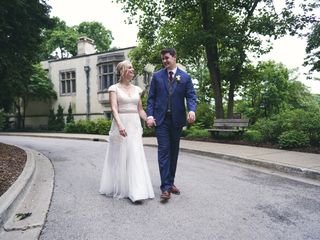 View all