Ben and Katie's Wedding in Oklahoma City, Oklahoma
Bohemian Spring Pink 3 wedding vendors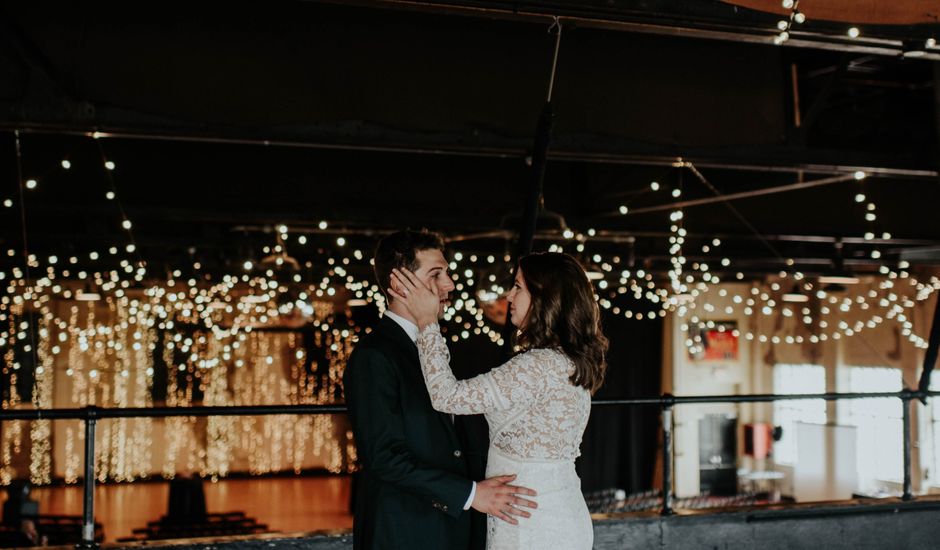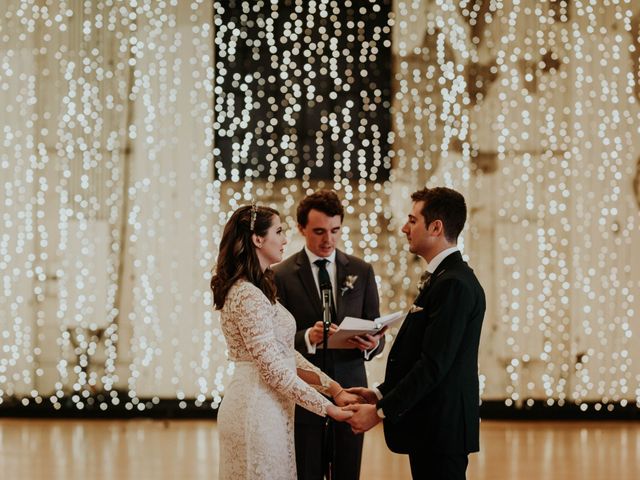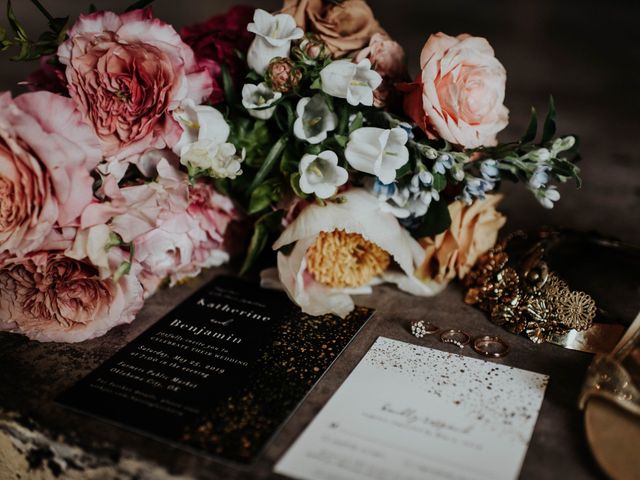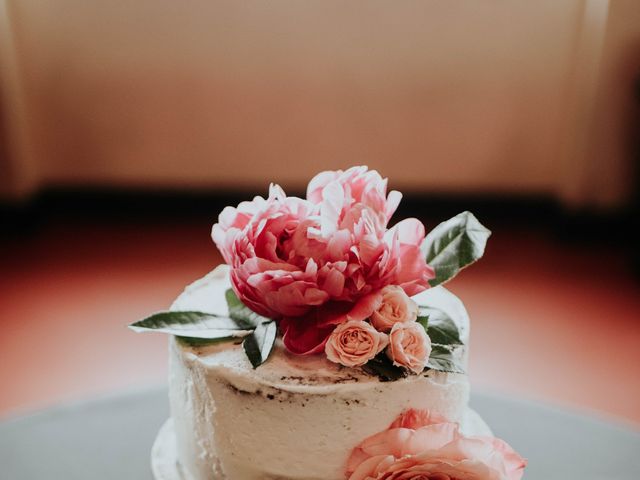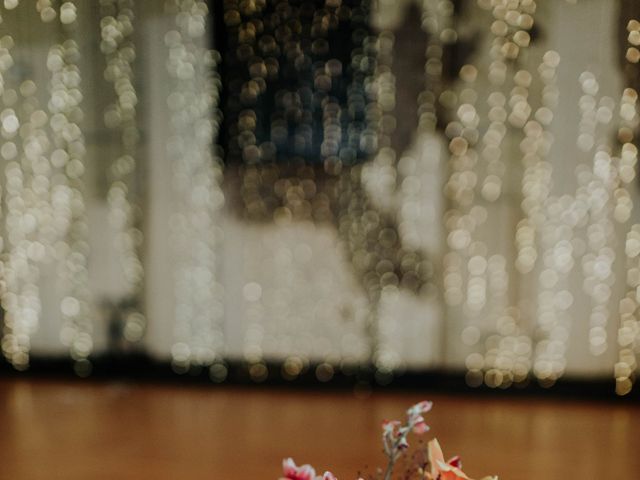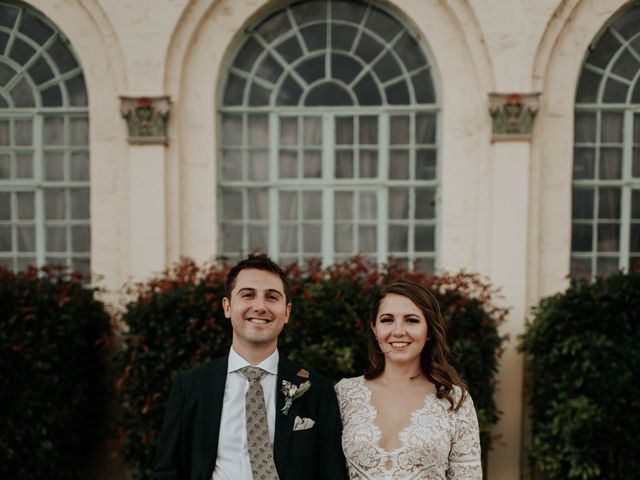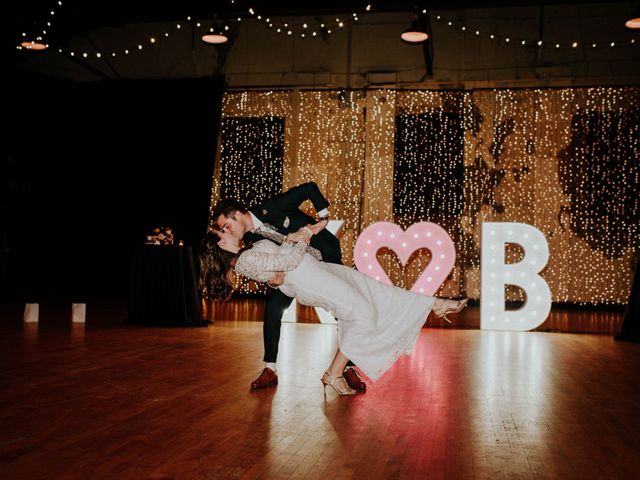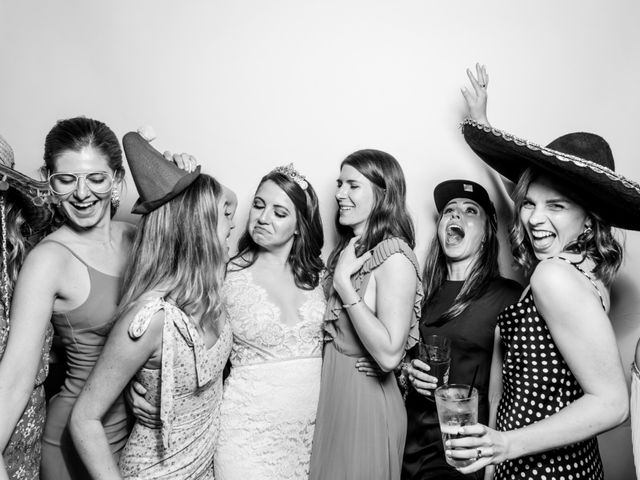 The story of our wedding
Ben and I have been together for almost 9 years. We met at Colorado College in 2010 and were friends for a year before we started dating. We got engaged in 2017 but took our times in making wedding plans as we didn't want to rush into such a huge $$ commitment.
We got married in Oklahoma City last May (2019) at the Farmer's Public Market. I have always loved this building because it's such a staple in the city and is a piece of OKC history. I love how the walls are perfectly imperfect and blend between paint and brick; and the light wall is to die for and makes the perfect backdrop for your ceremony pics! Also, the staff at Farmer's Market is just so awesome and make everything so easy on your big day. Oh, and they have a frozen machine for frozen margs and frose at your wedding.... I mean... c'mon, that's just amazing!
Because the space is so big we didn't do a traditional sit down dinner but opted for a floating meal instead. I had seen this type of "dinner" done before where you essentially have heavy apps and then 4-5 smaller "dinner" options so you can have a bunch of different types of food and everyone can have a little bit of what they want. Also as the bride, it saves you the trouble of having to record guests' entree options and gives you more time to mingle with your guests day of. We had A LOT of people coming from out of town and I didn't want a sit down dinner taking our time away from them. Maggie and everyone over at Aunt Pitty Pat's did a fantastic job and Maggie, specifically, understood our needs every step of the way. The food was truly FANTASTIC and Maggie managed to make my ranch fountain dreams come true!
Continue reading »
For florals we went with The Wild Mother. They are the kindest, sweetest people ever and create true magic with flowers!! Like seriously, architectural pieces! The images they have on their website and instagram are beautiful and definitely do their work justice, but when you get to see and hold one of their bouquets in person you realize just how impressive their work is, how hard they work, and how well they know flowers!
OKC Marquee provided "K <3 B" light up letters and symbols for us. It was a pleasure working with them and they have a great relationship with Farmer's Market so makes it that much easier to coordinate. The lights are great for dance floors!
Stacie's Cakes -- you have got to check her out because not only does she make beautiful cakes but they also taste DELICIOUS! She also made these fantastic cake pops that we put in our welcome bags for hotel guests.
21C--great hotel and very well priced. As I said, we had a ton of out of town guests and the majority of them stayed at this hotel and were so so so impressed with the rooms, staff, food, everything!
SAMI STRONG was our photographer and I was so thrilled with her work! She is so kind and thoughtful and I think that is very well reflected in her photos.
SNL photo booth--so fun and is a great and easy gift for your guests to take home!
Ben and Katie's vendor team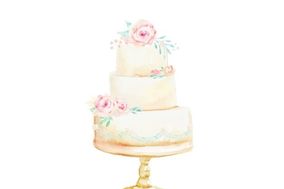 Other Oklahoma weddings
View all
Get inspired with Real Weddings
Other pink weddings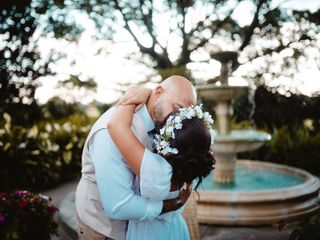 View all
Other Spring weddings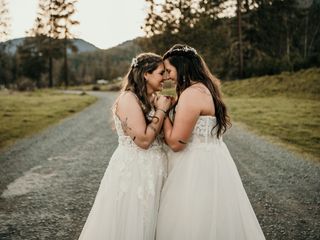 View all
Other bohemian weddings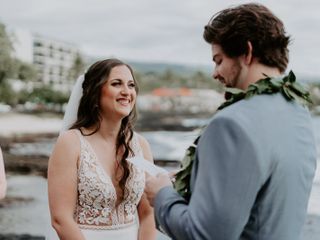 View all