Alex and Ruth's Wedding in Boise, Idaho
Classic Summer Green 3 wedding vendors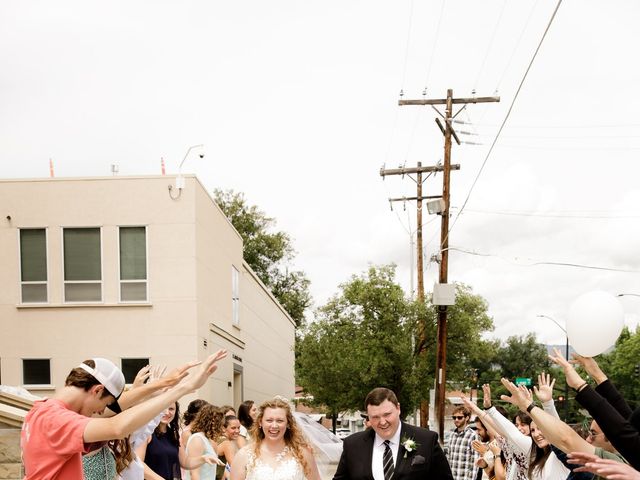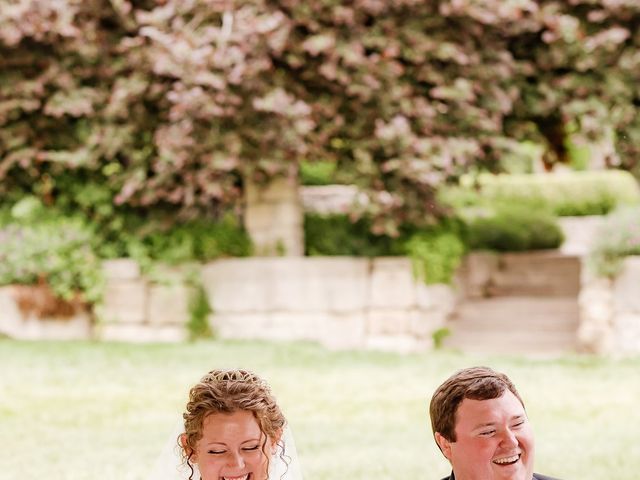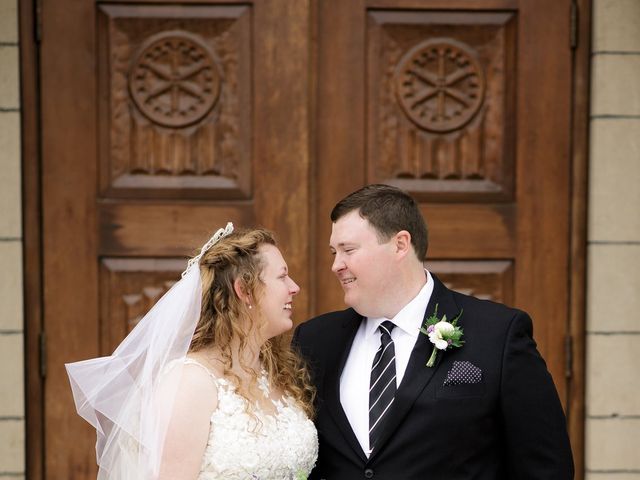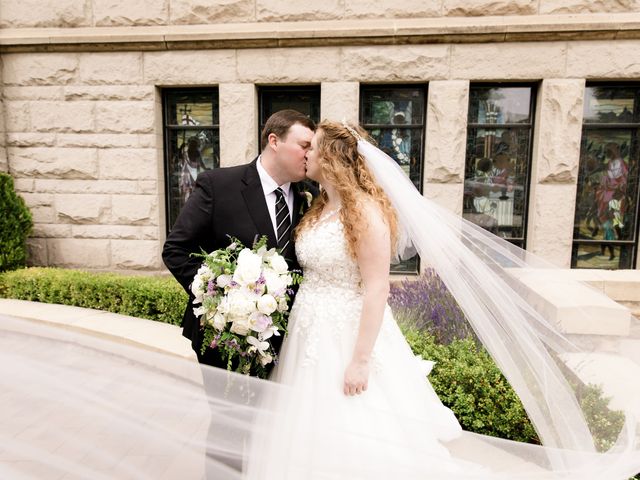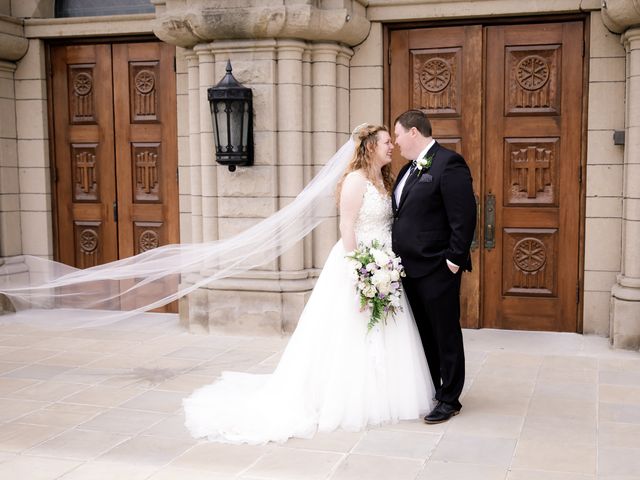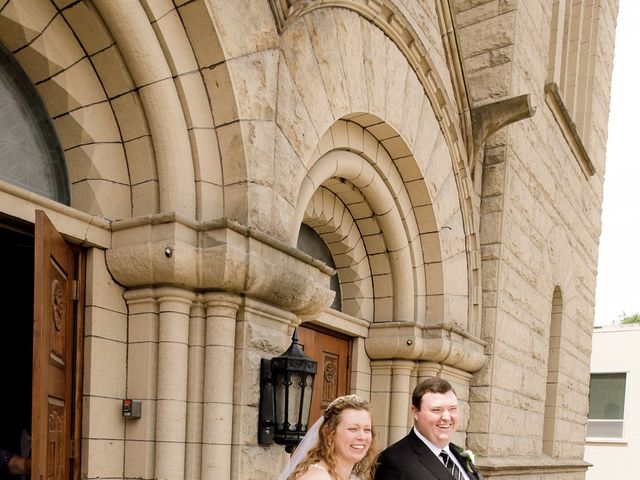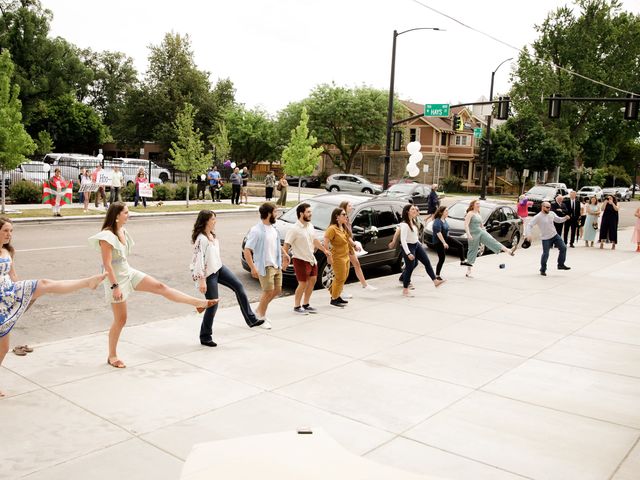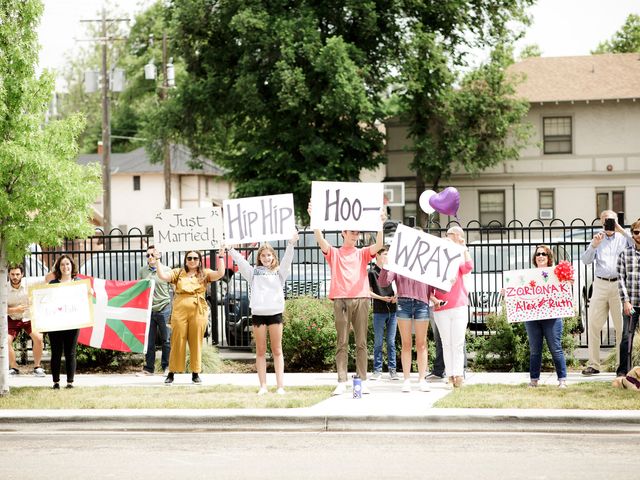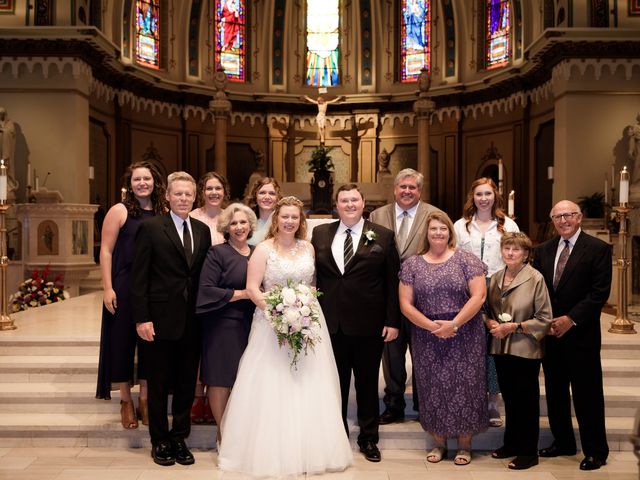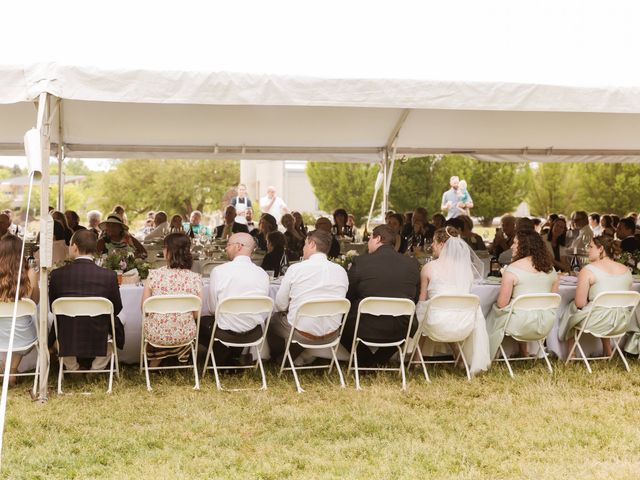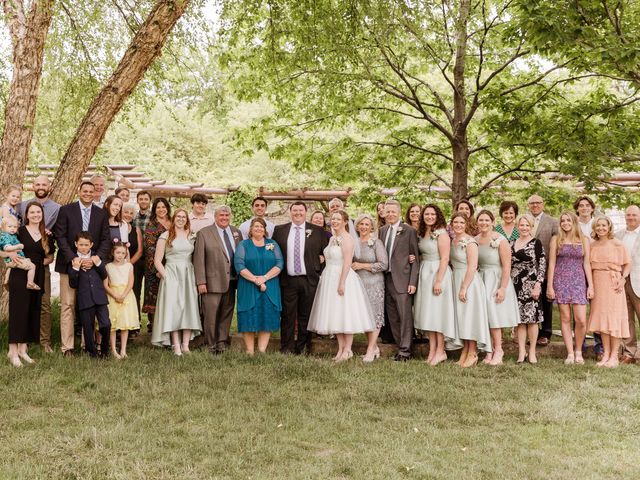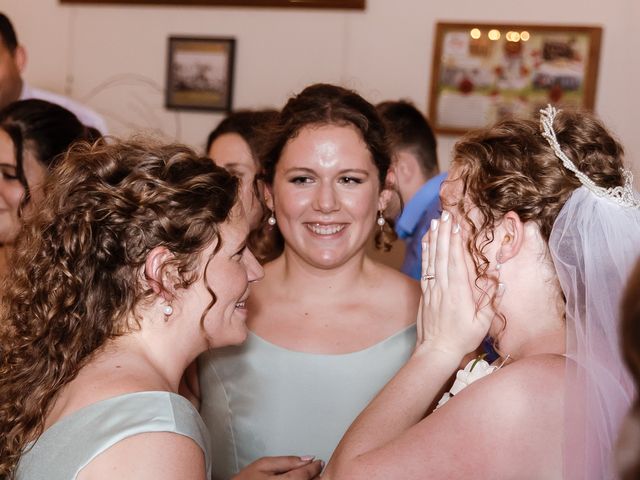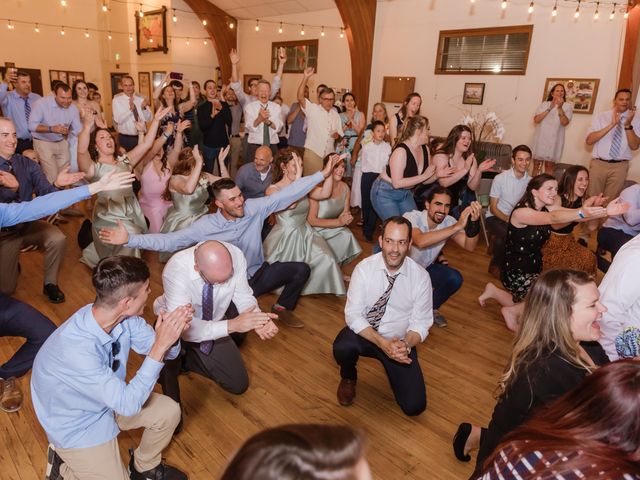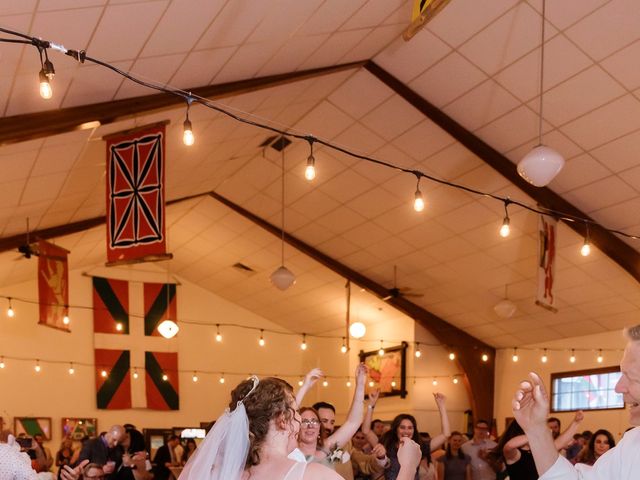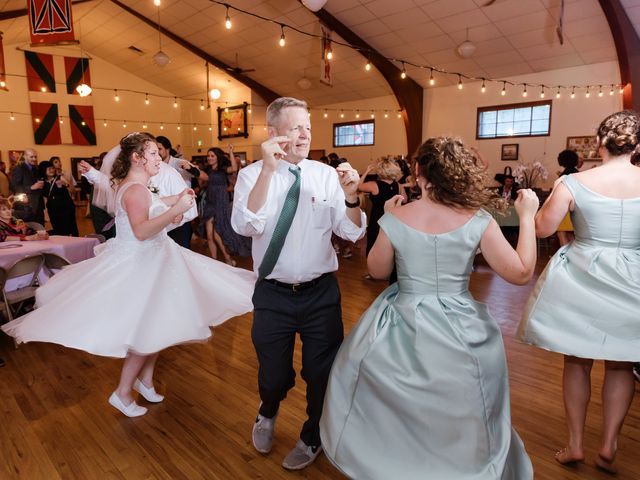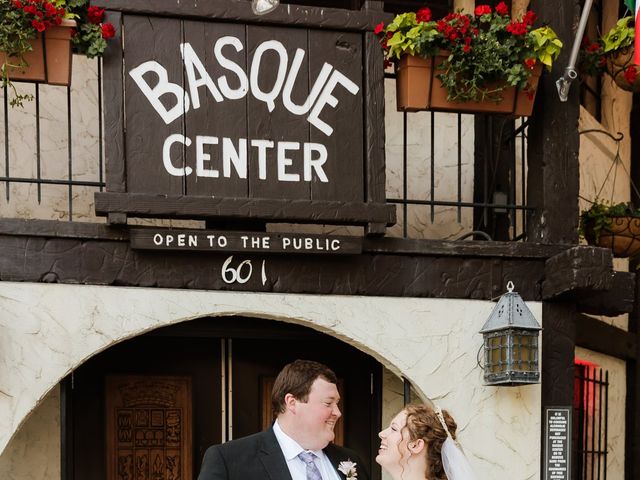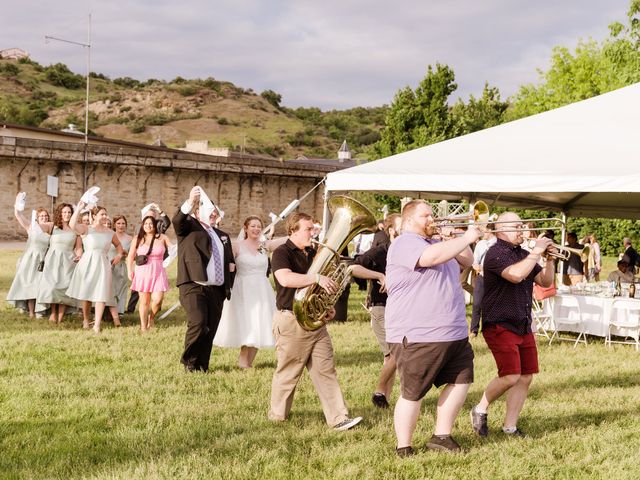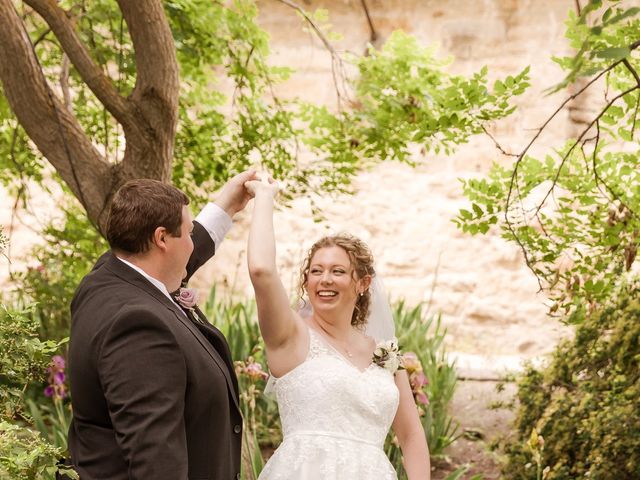 The story of our wedding
Alex and I got engaged in March of 2019, and settled on a long engagement so we could throw a big party at our June 2020 wedding. Of course, COVID-19 had other plans, and our 350-person guest list was soon cut down to just 10 immediate family members. Although it was not what we had initially planned, we had a beautiful intimate ceremony in St. John's Cathedral in Boise, and were surprised immediately after by our friends and family waiting outside the church (masked and distanced) to cheer us on into our newly married life. We then went to Alex's grandparents' house for our reception, where we were again surprised by Alex's dad's band, who snuck into the backyard to play our first dance, as well as a few traditional Basque folk dances - Alex and I are both Basque, and met in our local folk dancing group, so we had to have Basque traditions play a part!
We loved our intimate wedding, but we still wanted to throw the big party we had originally planned - the planning was done, after all, so we wanted to have fun with all our friends and family! We decided to hold a vow renewal on our first anniversary in 2021 - but once again, when we had to make the call in January that year, it just didn't seem safe. We pushed our reception one more time, and were finally able to have the celebration we'd been planning for 3 years in June 2022. We chose not to do a vow renewal or any kind of ceremony, since that was the only part that had gone more or less according to plan the first time around. Instead, we picked up where we had left off in 2020, and threw the perfect, most stress-free wedding reception I've ever been to.
Continue reading »
We started out with a welcome dinner on Friday night, where many of our family members and out-of-town guests were able to meet each other and get excited for the celebrations to come. Family friend and owner of Ansot's restaurant Dan Ansotegui catered a paella and apps in Alex's parents' beautiful backyard, and finished the night off with traditional Basque desserts. We also had a full bar and signature lavender-huckleberry cocktail (the Huckleber-WRAY lemonade) from the Cottonwood Grille. It was such a fun and casual way to kick off the weekend!
After an overcast and occasionally drizzly morning while everyone got ready, the sun came out just as we met at the Idaho Botanical Garden in the early afternoon to take family and bridal party pictures - since we didn't have a ceremony to wait for, we didn't have to wait and take pictures after the ceremony finished! We rolled straight into our cocktail hour from there. Our guests mostly arrived to the Botanical Garden by school bus, which we provided from downtown Boise. We had a beautiful cocktail hour in the English Garden, then moved into dinner under a tent in Outlaw Field. A family friend from the Basque Country who has worked as a chef for decades catered our dinner, and combined traditional Basque food with American cuisine. Our fathers, my sister, and Alex's friend gave incredibly funny and heartfelt toasts after dinner. After cake was served, a traditional New Orleans 2nd-line band arrived to play us out of the Garden and back to the buses to head back downtown to the Basque Center - I grew up in New Orleans, so we had to fit some New Orleans traditions in! We marched out behind the band, and soon everyone arrived at the Basque Center.
Alex's dad plays in a Basque-American fusion band, and of course we had to have them play our reception! We danced to a variety of Basque folk dances, as well as modern Latin songs like La Camisa Negra, a few Johnny Cash hits, and some original songs. I'm the only folk dancer in my family, but my sisters surprised me by learning a traditional Basque zortziko danza from Alex's sister, which brought the waterworks for everyone! At about 10pm we served Basque chorizo and croquetas as a late night snack. The band kept playing until about 12:30, but Alex and I snuck out at midnight without any fanfare, just making sure to say goodbye to our parents and siblings before we left.
Sunday morning we had a delicious brunch at Alex's grandparents' house, catered by the Cottonwood Grille. Our out of town guests were almost all able to drop by one last time to say goodbye before heading home, and we all shared peach mimosas while looking over the city from the backyard. After 3 years of wedding planning, we are so happy to have had such a perfect end to our second anniversary party!
Tell your friends - tiny wedding, big party is the way to go! So much less stress on both days than if they were combined! We are so grateful to our family, friends, and vendors who made both our wedding and our reception honestly perfect for us!
Alex and Ruth's vendor team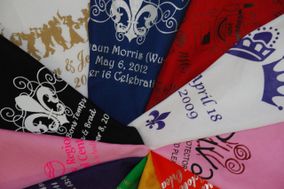 Other Idaho weddings
View all
Get inspired with Real Weddings
Other green weddings
View all
Other Summer weddings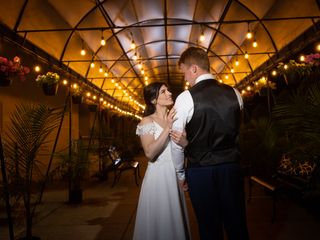 View all
Other classic weddings
View all