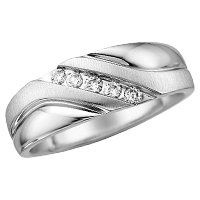 Flag
Posted in the discussion:
Your fiance's ring?
By Sarah , on July 5, 2017 at 5:24 AM
---
So, we finally sat down and got my FH's ring! He was so excited to be doing something for him, and having the focus be on him for a little while. It's a white gold band...