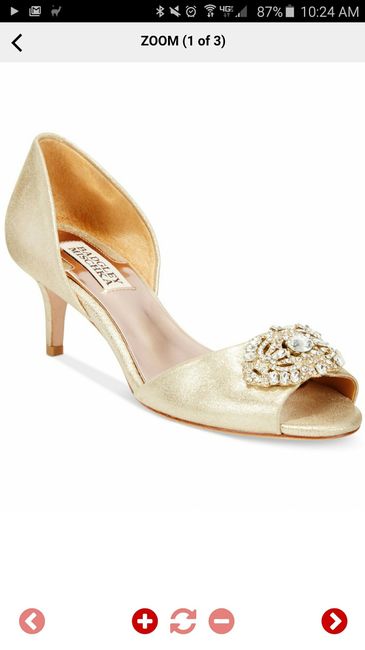 Flag
Posted in the discussion:
Wedding Shoes- Style vs Comfort?
By Jenny , on July 5, 2017 at 8:37 PM
---
Real talk-Haven't bought my wedding shoes yet. Trying to decide if I want some type of heel (have an ankle length tea wedding dress) or go comfortable with flats for both...