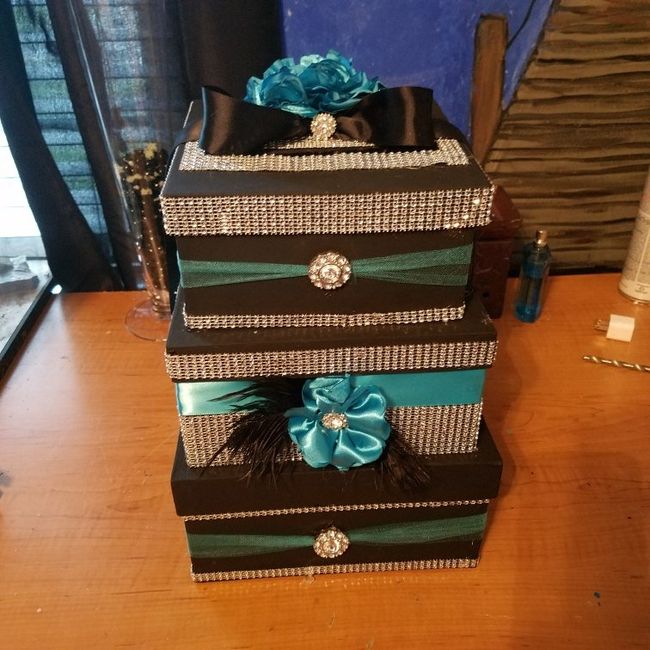 Flag
Posted in the discussion:
Show off your card box!
By Karen , on April 5, 2018 at 8:43 AM
---
What kind of a card box will you be using at your wedding? Is it a DIY or something you bought ready-to-go? Is it personalized? Does it lock? Show it off! Or if you don't...