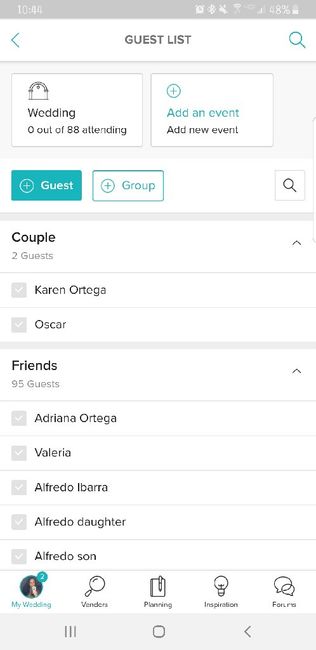 Flag
Posted in the discussion:
rsvp trouble
By Karen , on October 17, 2019 at 1:52 AM
---
I seem to be struggling with the guest list option. I will attach a picture. It says I have invited 95 guests yet only 88 number shows at the top as possibly attending ?...