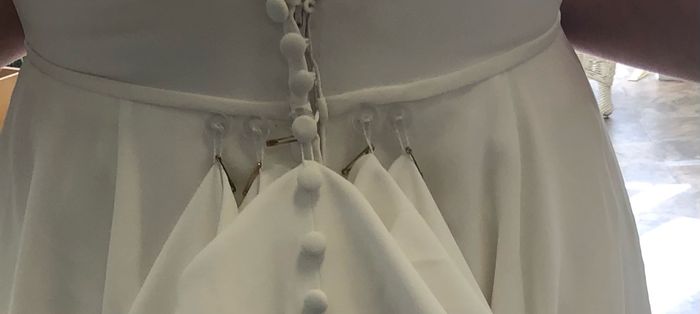 Flag
Posted in the discussion:
Is this how a bustle looks?
By Jay , on September 3, 2021 at 12:01 PM
---
Hi everyone! Looking for either reassurance that this is expected or advice on what to request to fix it!My dress has been bustled, & in the seamstress's mirror it looked...