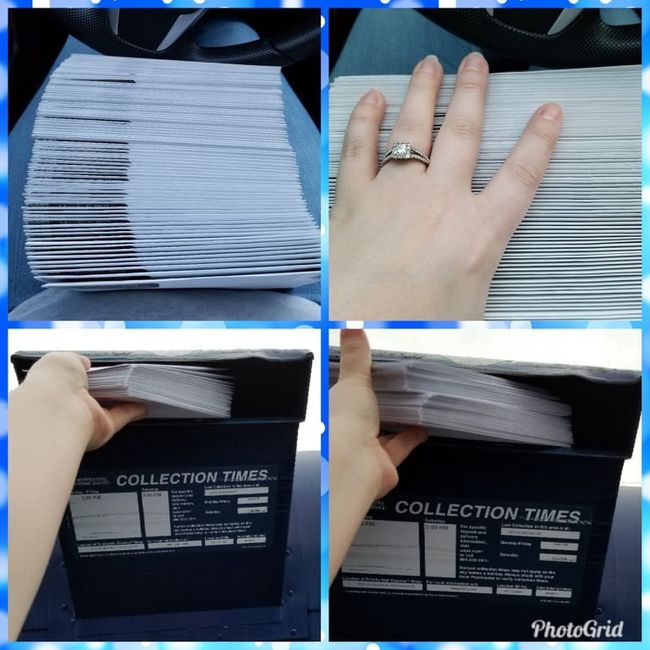 Flag
Posted in the discussion:
Invites Went Out
By Mandy , on March 20, 2019 at 9:24 AM
---
Another big step happened this morning. I put all my invites in the mail. Now to wait for RSVPs to start coming in. 58 days out. It's starting to get more "real" since...