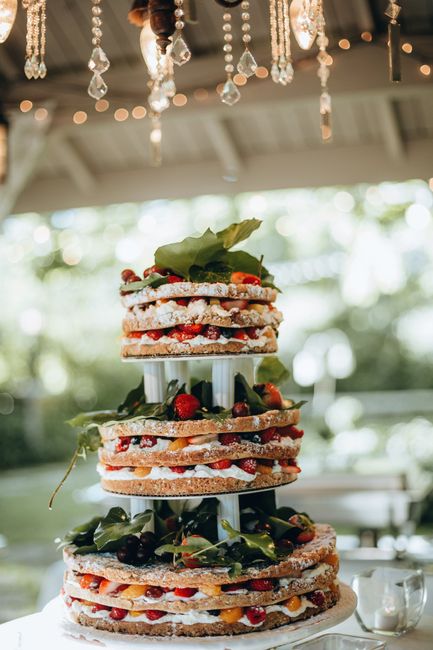 Flag
Posted in the discussion:
Has anyone had a 'semi/nearly naked' cake?
By Swin. , on July 6, 2017 at 12:31 AM
---
We decided on a semi/nearly naked cake, but now I'm starting to worry that without the icing covering the entire cake, the cake will become dry. Did anyone with this type...