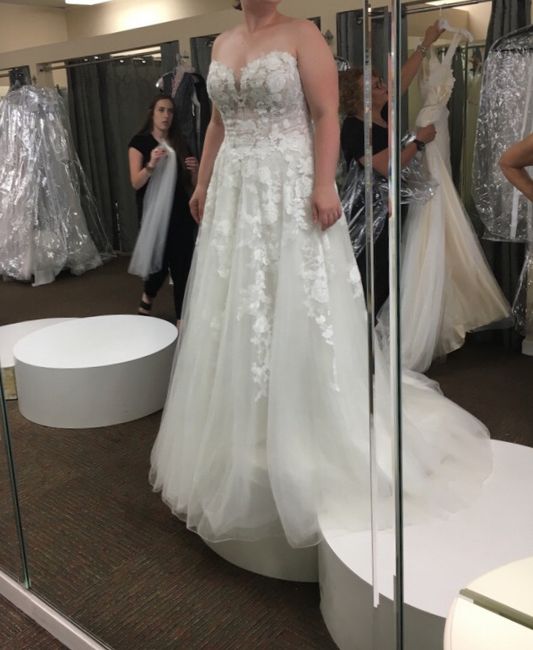 Flag
Posted in the discussion:
First time trying on strapless
By Allison , on August 1, 2019 at 8:34 PM
---
I was dead set on having a gown with straps. In fact, I first wanted a long sleeved dress. At the very end of the appointment I was thrown into a strapless gown and I...