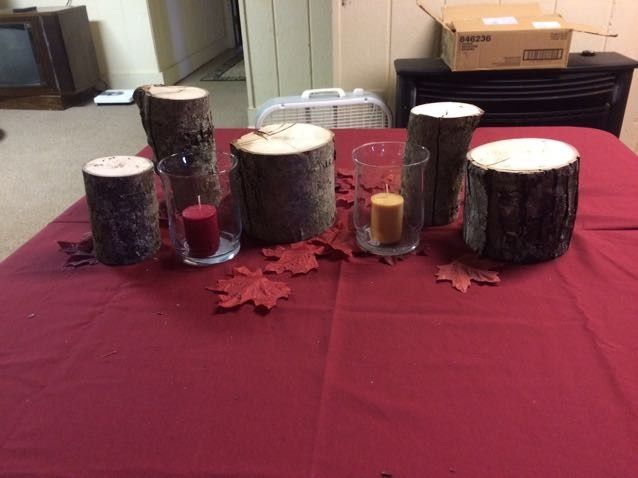 Flag
Posted in the discussion:
Cupcake stands
By Tiffany , on July 5, 2017 at 11:33 PM
---
I'm so excited! I came home from work yesterday and FH had cut up all of the wood we had been gathering for wedding decorations. Here are the slabs that we will be using...