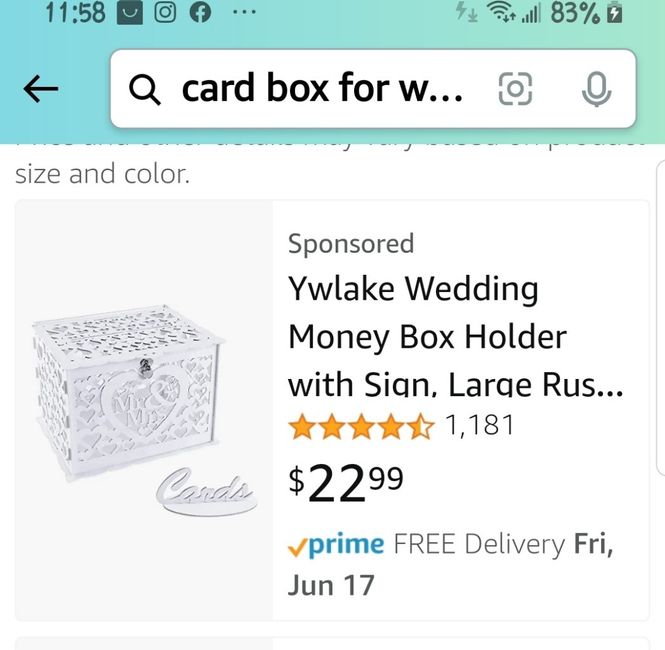 Flag
Posted in the discussion:
Card Box
By Monique , on June 16, 2022 at 12:01 AM
---
Are you having a card box? I know some mentioned getting a box with a lock of having someone guard it. I was thinking about going with this but I'm kinda leaning towards...