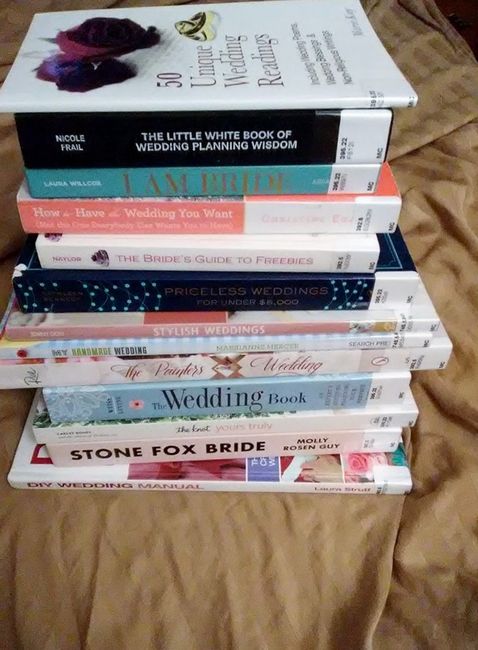 Flag
Posted in the discussion:
Books, books, books!
By Terra , on December 22, 2018 at 7:58 PM
---
Since the semester is finally over, I get to indulge in fun stuff! I work at a library so at work today I just completely cleared us out of all of our wedding books. 😅...