55 Reviews
Recommended by 99% of couples
Quality of service

4.9 out of 5 rating

Average response time

5 out of 5 rating

Professionalism

4.9 out of 5 rating

Value

4.9 out of 5 rating

Flexibility

4.9 out of 5 rating
12 User photos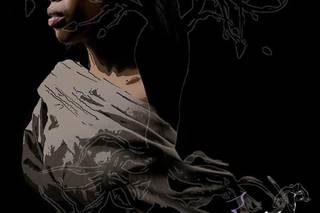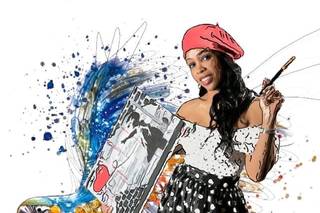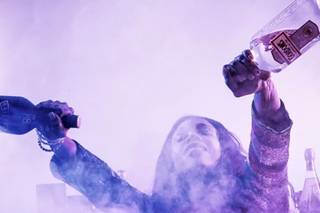 + 8

photos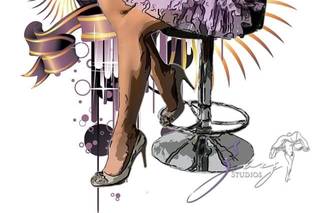 Marina

Married on 11/02/2022

What a talent, creativity, energy & professionalism!

I had a privilege to work with Ed on 3 creative projects/photoshoots for the past 13 months and I can't thank him enough for his talent, creativity, energy, professionalism and personality. Ed is very easy going and patient. He will listen to your idea, and help you to make it happen (no matter how crazy it may be), and trust me all my projects were not easy (I have a clear vision in my head, perfectionistic set of mind). My first meeting and work with Ed was on very intimate & private photoshoot. Ed not only worked with me on developing a concept but created one of a kind end product, which involved his designer skills as well (and he definitely has a feel for it). My second and third time working with Ed was a shoot of the whole family. My husband not a fan of taking pictures in general, and yet, again, Ed made an impression of a very nice, talented photographer, very easy going, reasonable & calm person. My two boys kept asking him tons of questions and he was very patient, playful and fun to be around (we are talking about a full day of shooting with active boys). He will even make his way to you despite a snow storm (wearing sneakers and a hoodie only) to take that one of a kind shot you have in your head. He definitely has a unique touch & an amazing eye. A pleasure to work with and ultimately delivering great images at the end that will last you forever. I recommend this extraordinary & multitalented photographer to all and can't wait to work with Ed again on another crazy idea 🙂

Kuo-Chieh W.

Married on 01/14/2022

Extremely professional, friendly, and supportive the whole time.

Ed is the best! He has been extremely professional, friendly, and supportive the whole time.
We reached out to him only few days before our wedding, and he took our last minute requests without any hesitations. He worked so spontaneously during the photo shooting, tackled every situation in a creative way.
Most importantly, the quality of his work is incredible! We love the way he captured the light, which perfectly presents the vibe on that day. After all the work, Ed even prepared surprises for us, which we truly appreciate.
What Ed has done is totally beyond our expectation. We highly recommend Ed if you are looking for a talented photographer to work with.

Tameka R.

Married on 01/04/2021

Ed Zorz goes beyond photography- He provides TIMELESS ART

I really don't know where to start! One thing is for sure is that Ed Zorz over exceeded my expectations- when all was done I was completely blown away.

I hired Ed to do a Photo Shoot for my 40th Birthday after scrolling endlessly on the web to find the perfect photographer to capture this milestone. There were several 5 Star service patterns from introduction to the final product that have left me in complete awe!
1. Ed is extremely responsive, from the very first phone call. All calls or emails were returned promptly and communication, follow up and follow through was very smooth.

2. The Photoshoot was fun but most importantly it was creatively and professionally done. The manipulation of angles, lights, props and mere imagination - was simply a marvel! I did a full day shoot and every penny spent was worth it. It was my first photo shoot and I felt like a star!

3. Now the prints - Ed surprised me by adding artistic illustrations to some of the photographs and to me that was next level. He added the fun, color and energy that surrounded my life for 40 years and I loved it!! In the end I believe that Ed truly understood me and that was evident in the photos.

Ed is best in his class, he does not provide mere photographs but actual unique, timeless and priceless art pieces. So if you would like a photo shoot with ZERO REGRETS, best believe you should choose Zorz Studios.

+ 4

photos

Are you interested?

Send a message

Elizabeth F.

Married on 02/09/2020

lovely wedding photography

Ed truly captured the wedding day pictures with beauty, artistry and warmth. He was flexible and easy in his approach. I highly recommend his services

Sara M.

Married on 07/05/2019

Affordable, Creative, Unique, Professional & Friendly

Ed was all of the above before, during, and after our event. The shots were all very beautiful and creative. His approach was friendly and professional and his turn-around on our photos was just over a week (very fast). Over Ed worked with us and was super flexible to our changes. I would highly recommend him to anyone looking for beautiful shots that will last a lifetime!

Regina

Married on 11/04/2018

Had an engagement photoshoot w/ Ed aka Zorz. Anyone who saw our photos exclaimed they should be in a magazine! Ed stayed an extra hour with us when he didn't have to. All photos were mostly naturalistic with some guidance on which direction to look and some poses. Ed took into account lighting and various photography techniques that made our photos stand out. He was punctual, professional and easy going. He had the photo gallery up within a few days. The quality of his work speaks for itself.

With love,
R&Bgroup

Stephanie

Married on 07/06/2018

Ed shot our wedding this summer, and our guests were raving about him before they even saw any photos! Extremely professional and "stealthy" while working, amazing ability for capturing great candids and not missing a moment all while never being in the way. Great direction for posing if you dont know what to do, my husband and I are both very camera shy and he made us feel very at ease. Many things did not go as planned that day - Ed just rolled with the punches and made the best of it, he is extremely patient and had a very good ability to get the shots we wanted while still being respectful to us spending time with our guests. The photos turned out amazing - he captured so many moments I was hoping he did and plenty I didn't even catch myself. Knowing the photos are really the only thing you get to "keep" and continue to enjoy after your wedding is over - having a great photographer was my main priority, and I am so glad I went with Ed and Zorz Studios. He is a pleasure to work with, and I would recommend him in a heartbeat!

Diana

Married on 07/16/2016

My fiance and I came across Ed's site and fell in love with his photography style, the depth, the emotion, and the rawness that he captures is indescribable. I can't wait to have him shoot our wedding, I know that his pictures are going to be awesome.

Zorz Studios's reply:

Thank you, Diana, your trust will be well rewarded! :)

Katrina

Event on: 10/10/2015

Ed, was fantastic to work with. Very professional in every regard and the whole family truly enjoyed spending time with Ed taking our photos.


Lilia

Married on 09/15/2015

I am incredibly satisfy with the service Ed provided me. I could not be happier with my choice for my beauty photo shoot. I found out about Zorz studio through my friends. From the first time I met with Ed I knew he would be the one. He was a true blessing to work with, highly professional, flexible, accommodating and spent almost 14 hours taking pictures without losing his smile. I was so impressed when I received my gallery already. His pictures are piece of art! We look at the images and they just look fantastical! I can not even put into words... He is incredibly talented and has an amazing eye for awesome spots for the pictures. He does what needs to be done to get the breathtaking images. I just still can't believe how amazing my photo shoot pictures turned out!! I will definitely get more pictures in the future and can't thank enough Ed for capturing all of my dreams on my photo session. I highly recommend Ed as your photographer! You definitely will not regret! Everything you get for the price you pay is really amazing value!



Yana

Married on 06/14/2015

Ed Zorz did a great job capturing our Engagement Shoot. HIs professionalism and quality of work speaks for itself. His creative mind can create anything you envision for your special day. He will work with you and make sure you are left a truly satisfied customer.

Shannon

Married on 11/04/2014

Highly recommended

Ed is a super star his work is absolutely breathtaking. His talent is like no other ! I highly recommend !

+ 2

photos

Judith

Married on 09/20/2014

We did an engagement shoot with Ed and he was also our wedding photographer. For our engagement photos, we wanted to highlight our mutual love of dance. I don't consider myself photogenic, but Ed was able to capture our best angles and delivered beautiful and unique photos. Our friends and family told us they couldn't wait to see our wedding photos. Ed did not disappoint. He's very professional, responsive and prompt, which was very helpful as we got closer to the wedding. On the big day, Ed captured emotional moments with our friends and family that told the story of our wedding perfectly. He turned our photos around quickly--within a month or so--and we know other photographers can take longer than that. We hope to work with him again some day and can't recommend him enough.

Ed was an absolute pleasure to work with. Extremely talented, kind, patient, creative, he is joy to be around and I'm so delighted he was able to capture our wedding. The pictures just blew me away. He captured all the incredible moments- the laughter, the tears, my husband wiping away my tears during our vows. Everyone that saw a sampling of his work was in such awe. Ed has an amazing eye- he knows what will translate well on camera, and gives great direction (for those of us who aren't 'experts' at posing for the camera). I am going to forever treasure the pictures and the memories he captured. So in love with them all! Absolute best decision I made was booking Ed!!

AMAZING PHOTOGRAPHERS! They definitely knows what they are doing when it comes to artistic shots, they are the photographers you want if you want something unique and memorable! Their work is like out of a fashion magazine...

If you are having a wedding, you would be very lucky to have Ed, Olga or JP as your photographers. We worked with Ed for our engagement shoot and Olga and JP for our wedding and are very much satisfied with the results! They made sure to get all the beautiful shots, no matter how hard they were to capture. They definitely have a good eye for artistic photography!




Elle

Married on 06/22/2014

AMAZING experience with Zorz Studios for engagement and wedding photography. Hubby and I were truly impressed with the results! The photos came out so beautiful and artistic, it was truly breathtaking. Our wedding album exceeded our expectations. Zorz Studios definitely know what they are doing in all aspects of artistic photography. We recommend Zorz to everyone and anyone who is looking for a professional ARTIST for any occasion!! :)

Judith

Married on 02/15/2014

Professional photographers! Zorz studios really captures the moment so wonderfully! I highly recommend them. I adore their work.

Yan

Married on 12/22/2013

We were attracted to work with Zorz Studios for many reasons: his unique portfolio, his professionalism and pleasant nature. We definitely trusted him for our wedding day, and would recommend him for anyone! He stays true to his word and his promises, he does not make you feel rushed or unimportant on your special day. He really went above and beyond. The entire experience of working with him was seamless and we would work with him on future occasions without a doubt. Oh, and the photos were great! We are very happy :)

Svetlana

Married on 12/01/2013

As the Owner and Creative Designer for Aleana's Bridal, a Bridal Store located in Ridgewood, NJ, photography of my collections is an integral part of my work, as it reflects my creations to the outside world. I always looked for somebody who could understand my intricate and passionate creations and transform them into real images, without distorting the deeper meaning behind them. And then, I met Ed of Zorz Studios.

As a professional photographer, Ed understands the nuances of each individual project, before embarking on it. His quality of associating himself with the psychology of his clients cannot be underestimated. As a consequence, the results that he produces through his photographs are, to say the least, imaginative, artistic, and speak a language of their own. A language that transcends all barriers and conveys to the viewer, the sheer beauty of the moment.

He has an amazing quality of putting his subjects at ease, which is so very essential for anyone being photographed. A model, a couple, a child, a family.....whoever he is photographing, needs to be comfortable, to come out with their best expressions, body movement, smiles, and postures. I have always observed this quality of Ed to bring out the best in people!!

Each of his photographs are a piece of art. I would recommend his services to anyone who is looking out for an amazing photographer who can Seize THE Moment and 'Capture THE Emotions'!!

Sushmitha

Married on 11/01/2013

We are so happy to have met Ed last year in India. Ever since then he has not just been our family photographer but a great family friend. He is a perfectionist and great person to work with. His pictures has the capability to make time stand still and memories to last forever. I trust Ed to cover all the "big events" in my life. Thank you Ed for everything and also for being such a warm and caring person that you are.

Ed provided photography services for our engagement photos as well as our wedding. His work is amazingly creative and he truly seeks out unique and original images. Our photos and wedding album are a work of art. And it's not that he just takes great photos -- he was fantastic in the manner in which he learned about each of our personalities and incorporated this into the photo sessions. This makes the photos reflect who we are as people. And it wasn't just my wife and I who noticed this -- friends and family immediately recognized it as well. In addition, he's able to work well with people who aren't necessarily professional models. That said, he worked to capture our best angles and got us to pose in ways that at least made us LOOK like professional models! Finally, he's very professional, responsive and prompt, which helps with all the chaos that comes with planning a wedding.
We can't recommend Ed enough!

Gene

Married on 08/10/2013

What can I say? As a photographer I searched far and wide for someone who wasn't simply another person with a DSLR but an actual artist. My wife and I got even more than we could have hoped for from Zorz. The level of professionalism and quality of work is beyond belief, especially for the price paid. We have prints of Ed's photos throughout our house that we look upon fondly every day. Additionally I was so impressed that I took a full day photography lesson with Ed to enhance my photography skills and, happily, I haven't shot the same since. Go with Zorz studios. There simply isn't a better photography answer out there.

-Gene and Veronica Leeds

Zorz Studios's reply:

Dear Gene, it is the highest honor when a peer photographer entrusts you his/her special day. A photographer who knows about the difference from more than the visual, surface perspective. It was an utmost delight to work with you and stay in touch since then! :) Many years of love and inspiration to you!

Veronica

Married on 08/10/2013

Last summer, my (now) husband and I had a costume party wedding and we feel exceedingly lucky to have worked with Zors Studios. Both of us are creative, and we wanted photography that would transcend the standard wedding shots and capture our love in all its messy uniqueness. The result was infinitely more than we'd hoped for – the photography captured us and our guests in a way that was both visually stunning and emotionally authentic. Moreover, the photos are true works of art, and we will cherish them forever. (Several of the shots processed at the Master level resemble exquisite oil paintings!) Ed is a genuine master as I feel truly lucky to have worked with him and received the benefit of his creative vision. I cannot recommend him more strongly.

Olya

Married on 08/04/2013

Zorz Studios...I do not have enough words to describe the talent of this photographer. Ed has a unique and rare imagination. He took a simple rock and transformed it into a runway for pictures and a rainforest for posing. He was extremely patient and pushed me to take the most incredible pictures. He was very respectful, kind, and warm hearted throughout the entire day. At the end of it all, the pictures and memories are all that we have left from our beautiful special day. Ed captured it for us in the most magnificent way. Thank you so much Mr. Ed Zorz! BEST PHOTOGRAPHER!!!!!!!!!!

Leah

Married on 07/08/2013

You will appreciate the experience and professionalism that Zorz Studios offers. He will create beautiful imagery and one of a kind images. I have worked with Ed for years and have been completely happy and impressed with his work every single time.
Are you interested?
Send a message